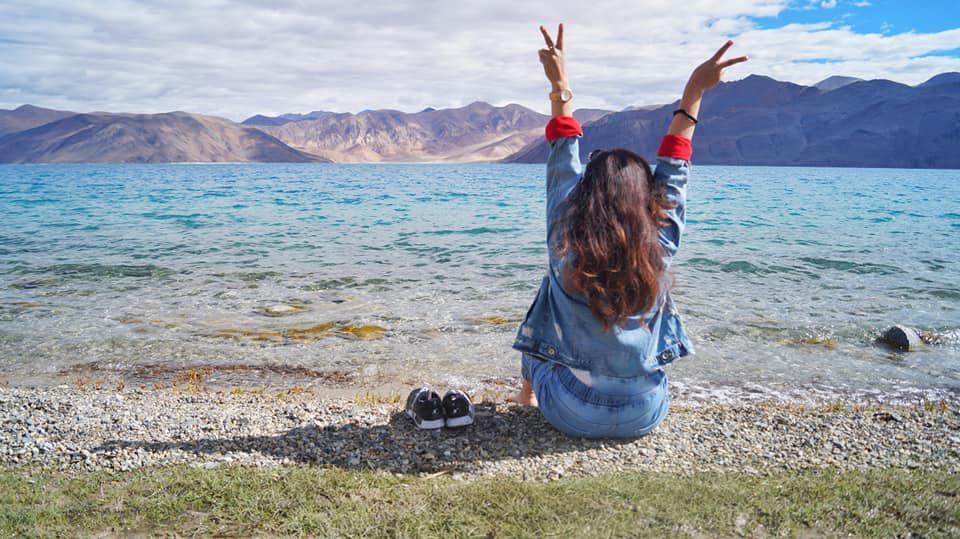 I call myself "The Mountain Girl" for mountains make me feel alive. I feel at home ( I am pahadan btw) and at peace when I am amidst mountains.
So, when we decided to take a trip to Leh Ladakh and Kashmir I knew these were going to be the best 11 days of my life. It was a very random decision to be honest. My SIL was traveling with few of her colleagues and had already booked her return flights to and from Leh. She was actually booking her Leh-Kashmir tickets when we also decided to barge into her group of friends and I am so happy that we did :D
Relive my experience by watching my Vlogs:
To make it easy for you this was our travel itinerary for LEH:
31st Aug 2018: Fly from DELHI to LEH
1st Sept 2018: Rest/Acclimatize (It is a very real & serious thing)
2nd Sept 2018: Explore touristy Spots in Leh
3rd Sept 2018: Travel to Nubra Valley (Overnight stay)
4th Sept 2018: Travel to Pangong (Overnight Stay)
5th Sept 2018: Travel back to the Leh CIty
6th Sept 2018: Rest and Explore the local tourist spots
Honestly, I would have loved spending one more day in Nubra valley. But one of the couple had to get back to office so we had to drop off that idea.
DAY 1: 31st Aug 2018
Our flight landed at the Leh Airport at around 8-8:15 am (flight started at 6:30 am from Delhi). The view from the plane when you are just about to land is just something else. Leh looks like a completely different planet at first look from the plane. We then hired a local taxi from outside the Airport which dropped us to our hostel. Leh Airport is quite close to the main city unlike any other airport. It took us around 15-20 minutes to reach Zostel (also called Shaheen). We had pre-booked our rooms here.
Airport Taxi: INR 400 (fixed price)
After reaching the hostel, we had to wait for a couple of hours since the rooms were still not available. Meanwhile, we ordered breakfast at the rooftop cafe in Zostel and then played Jenga in the common room (do check it out).
Zostel: Decently priced. Walking distance from the main market. It was my first time in a hostel but I really liked the ambiance.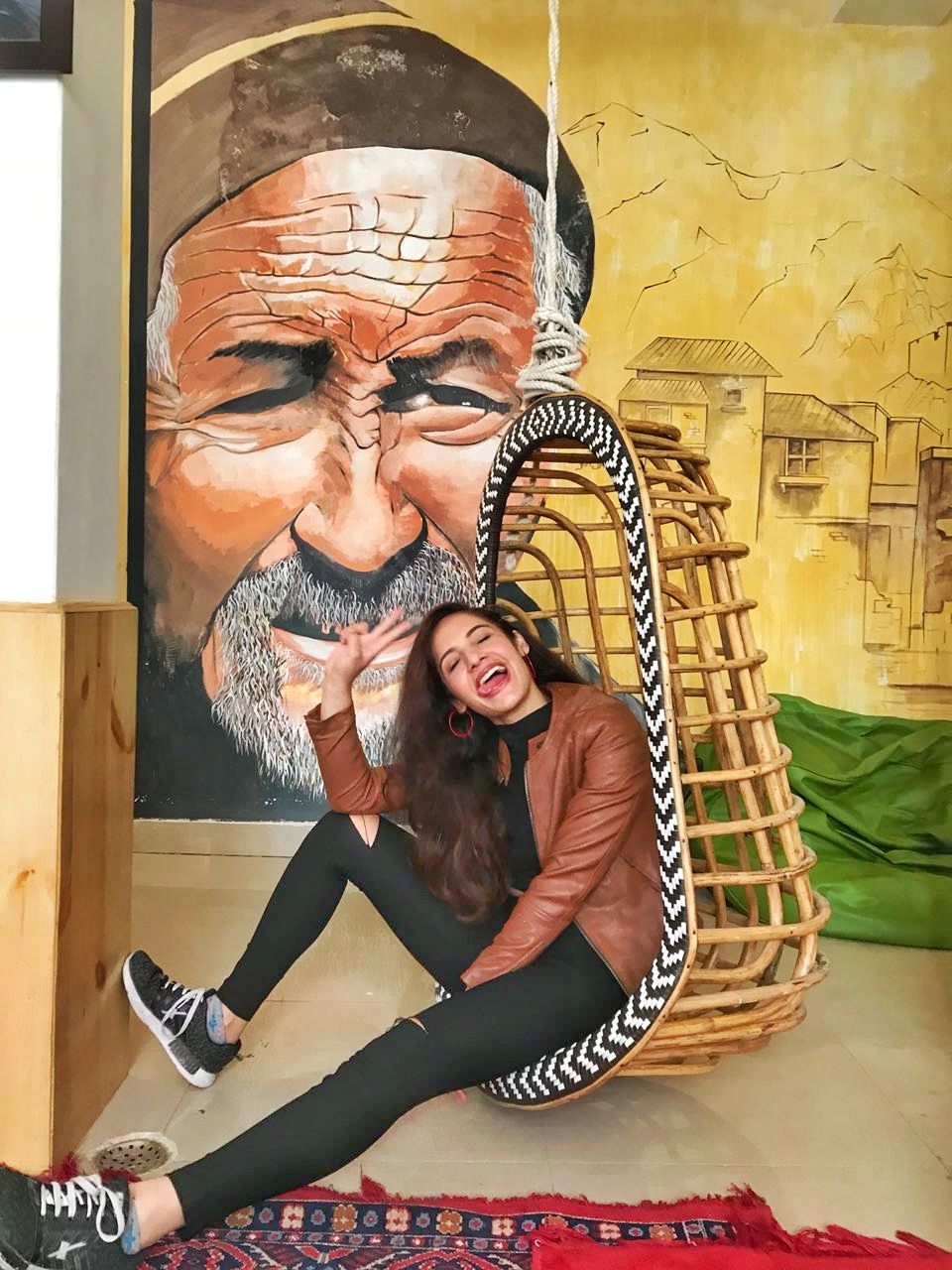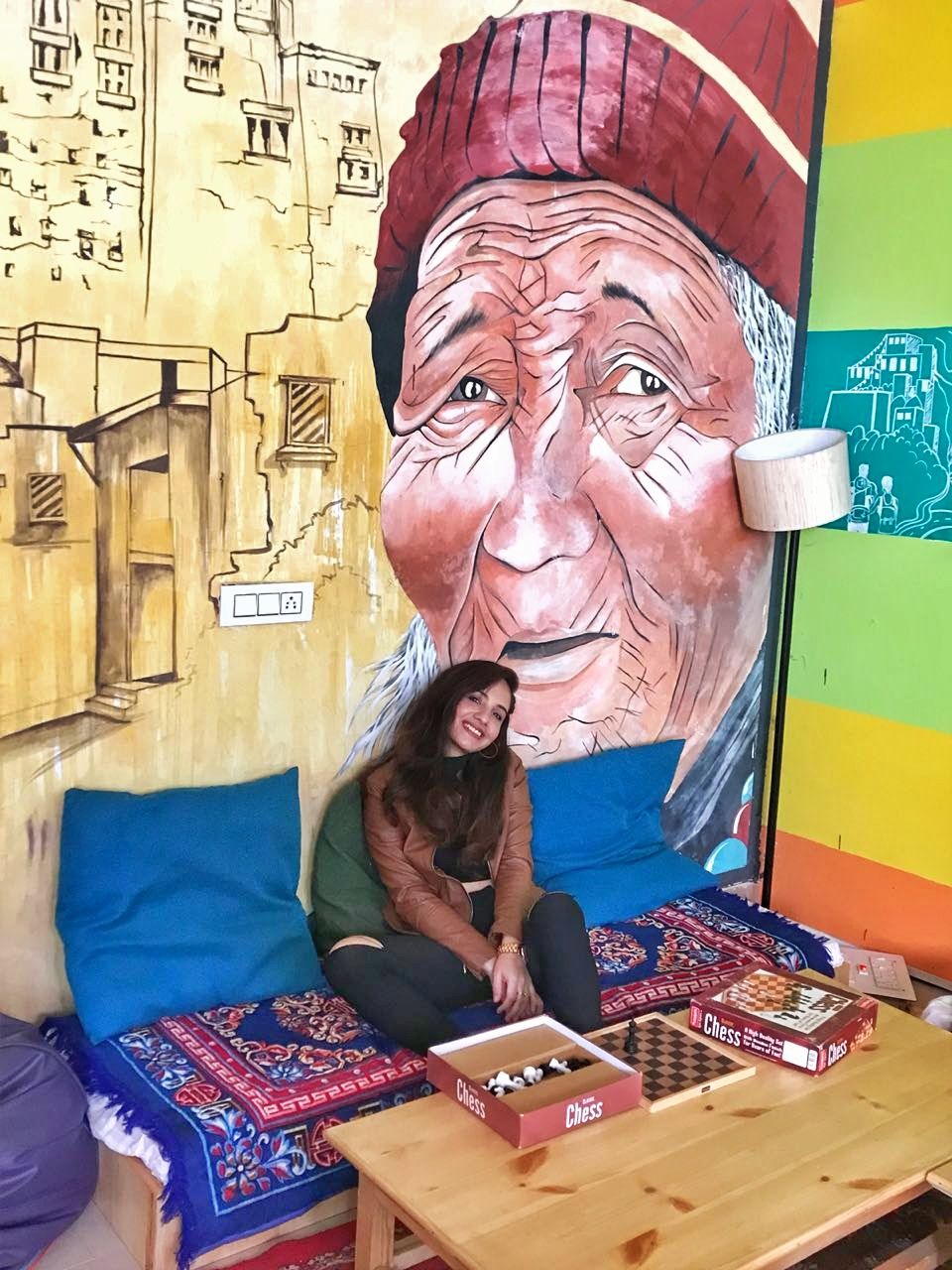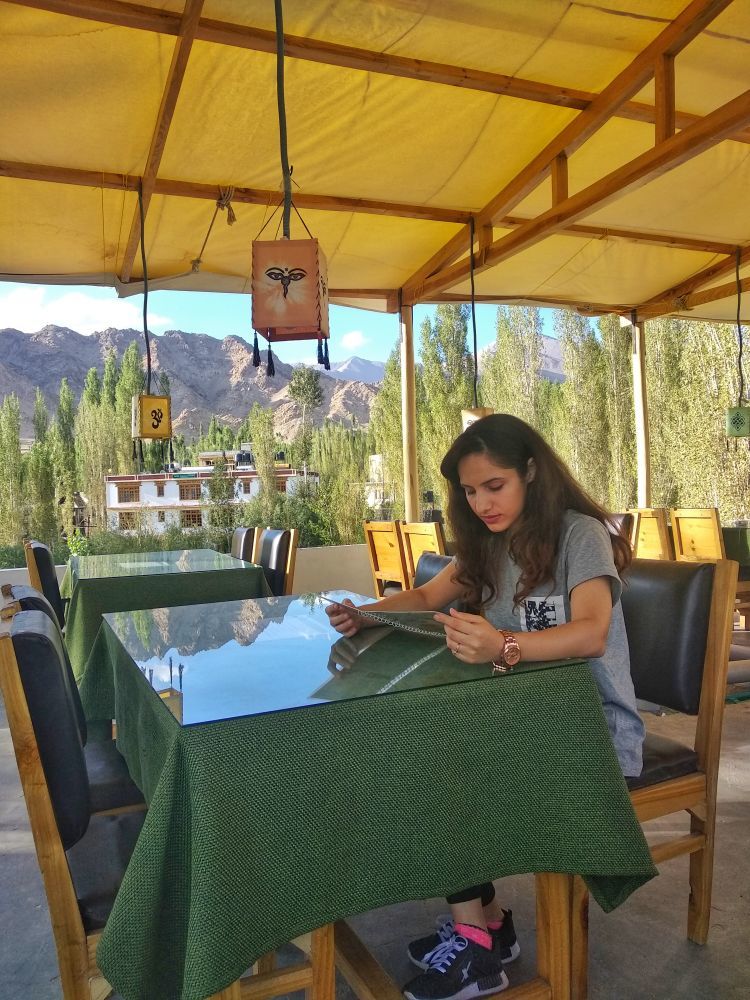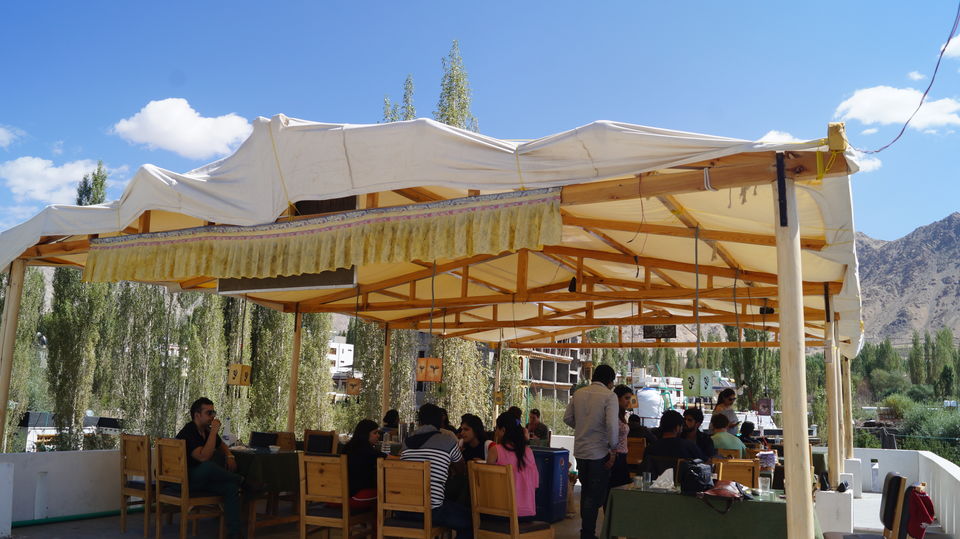 Since we all were pretty tired, we slept for few hours and woke up at around 4:00 pm. My SIL couldn't sleep at all (She had been up for 35 hrs !!). This along with nausea, breathlessness, tiredness, headache are some of the symptoms of ACCLIMATIZATION (try saying it 10 times in full speed :P).
Always make sure to stay hydrated and do carry Diamox. Take the tablet only if you really feel the need. During my entire trip I was the only one who didn't take the tablet and I did just fine. I had a massive headache(migraine problem) one night and puked(sorry for the gross details) a few times but nothing that a little rest and lots of water couldn't take care of.
Coming back to Day 1, we left to explore the Leh Market in the evening. It was kind of chilly. We roamed around in the market, bought few things, watched a fire/juggling show on the street, had an amazing dinner at Radhu's (They have pure veg food. Especially loved their garlic butter naan. The food is awesome but the service is really slow) and called the night off.