Laos has recently become an integral part of the backpacker circuit in Southeast Asia. The abundant natural beauty of this mountainous landlocked country attracts travellers from all over the globe.
If you still haven't been there, then the Gibbon Experience Project is a big reason you should.
What is the Gibbon Experience Project?
The Gibbon Experience gives travellers a chance to explore the dense tropical forest of Laos in the most exciting way possible. The wild forest that is beyond the reach of an ordinary traveller, has been made more accessible with the help of this project.
A series of zip lines, spread across a length of about 15km, are set up strategically so you fly above majestic forest canopies, while you observe the mysterious wildlife that the forest holds within itself. The zip lines lead you to the entrance of the world's highest tree houses. Each tree house has taken over a year in its construction, and some go as high as 40m. As part of the experience, the tree house serves as your home in the heart of forest and a fabulous nature observatory. You will get a chance to see rare wildlife that includes tigers, clouded leopards, black bears and of course the famous black-crested gibbons.
The project is called the Gibbon Experience as gibbons, small-sized highly endangered apes, are heard everywhere in this forest, and you gliding from one tree house to another like the gibbons do, with the help of zip lines.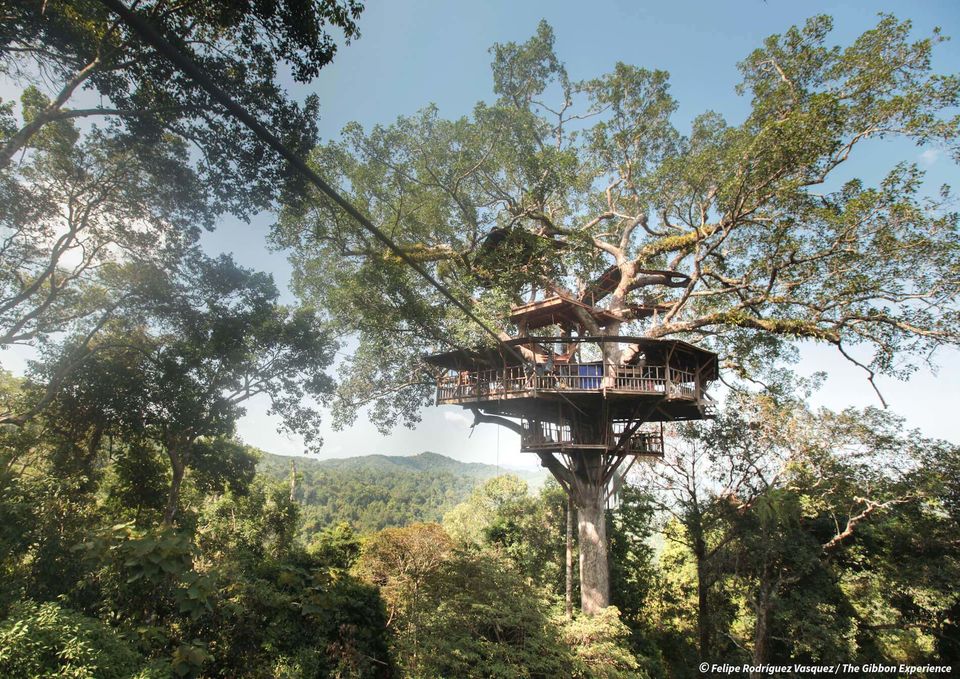 The experience is a one-of-a-kind tourism-based conservation project at the Bokeo Nature Reserve, Laos. This ecotourism project was created with an aim to conserve the rapidly eradicating tropical forests of the region, which are now protected as the Nam Kan National Park. The project also helps a large community of forest people make sustainable livelihoods by providing them with several full-time jobs, thereby greatly improving the quality of their life. So when you choose to stay at a tree house, you support the conservation efforts of the indigenous people of the forest and the money is used in operations such as national park patrols, reforestation, sustainable agriculture and development of schools in nearby villages.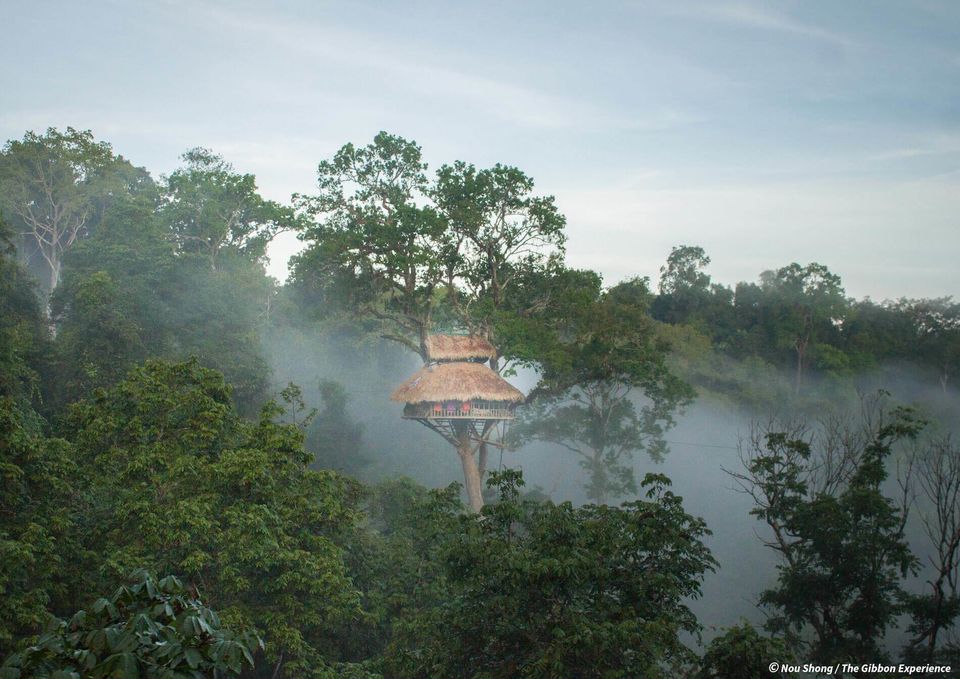 How can you experience this?
There are three tour experience options available – Express, Classic and Waterfall.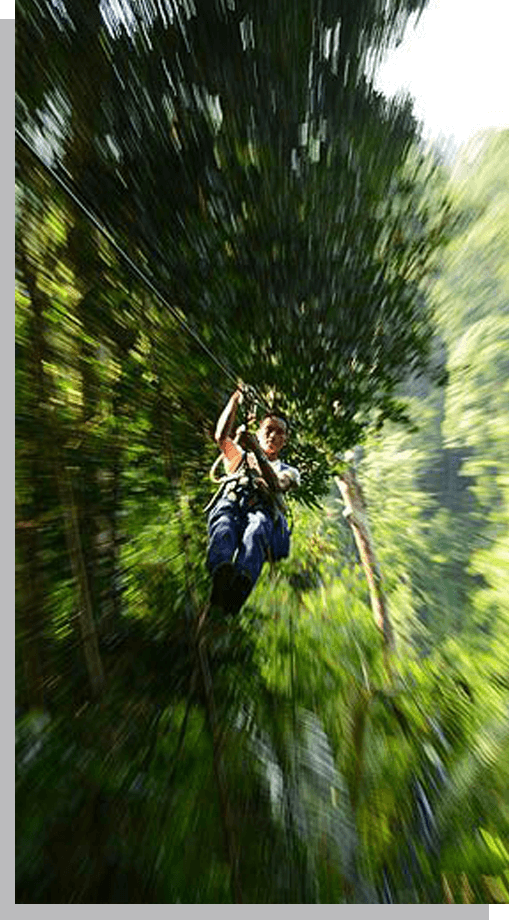 The Gibbon Experience Express Tour
This tour starts at a one-hour drive away from Huay Xai. It involves trekking on a steep trail for over an hour and is recommended for trekkers in good shape. After this, a series of zip lines take you deep into the forest with stunning views of its canopies to the heart of the Nam Kan National Park. You land at your tree house, where you will be staying in next to the Tree King, which is the tallest tree found in Laos. But there is only one gibbon family in this area, so your chances of encountering one is rather low.
Cost:
$180 or INR 11,588 for two days and one night. Book here.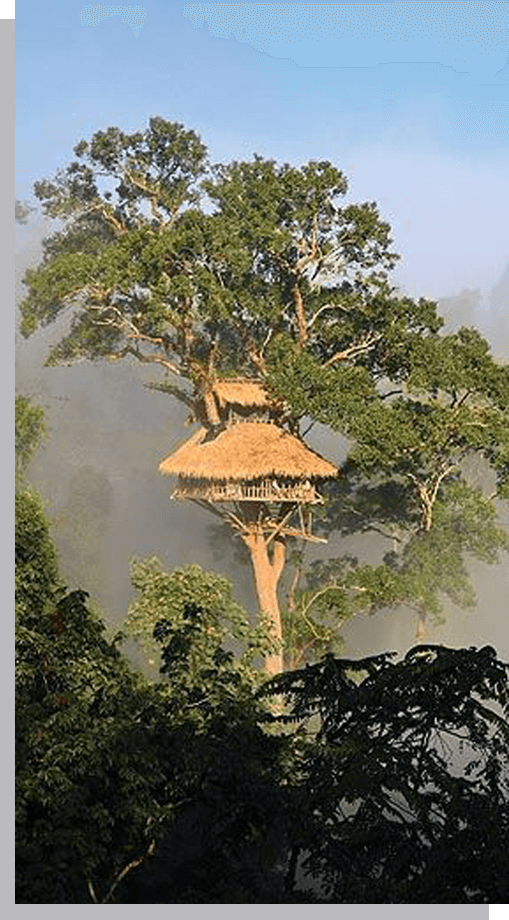 The Classic Gibbon Experience
This option is the best if you want to spot gibbons. It also has the easiest trek of all the tours. You will be escorted by guides through the duration of the stay, and you can choose to spend your time in any way you prefer. Your food will reach you when it is meal time, freshly-made and delivered by zip line to your tree house. One group has eight people and three groups depart at 8am on alternate days. Tree houses with an impeccable view of forest canopies and rare wildlife are scattered within the Nam Kan National Park, and you will be free to choose whichever one you want to stay in.
Cost:
$290 or INR 18,669 for three days and two nights. Book here.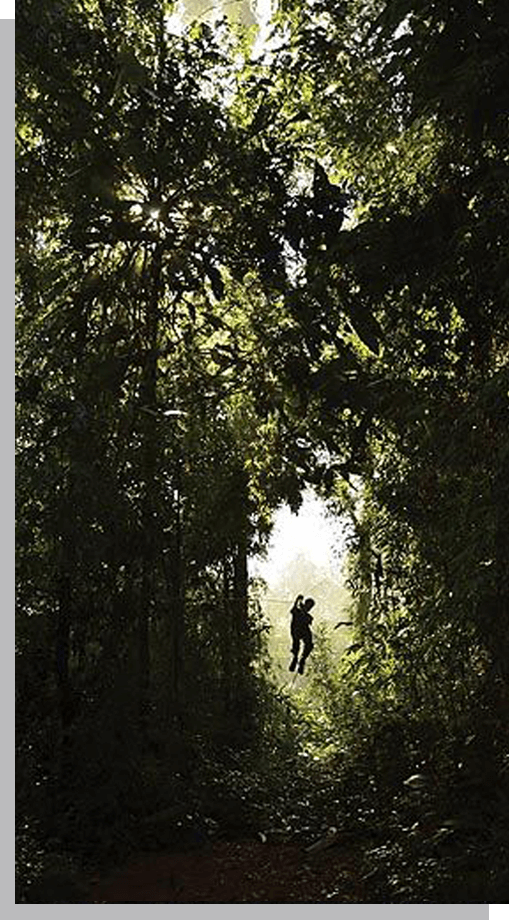 The Waterfall Gibbon Experience
This option will require you to trek for about two to three hours daily along the Nam Nga River, deep into the national park. The trek will also take you to a fresh-water pool and a gorgeous waterfall. You will spend the first night in a tree house, with a brilliant river view. The next night you will stay in a tree house that offers a surreal sunset view. Only two groups of eight people go on alternate days for the waterfall experience.
Cost:
$310 or INR 19,956 for three days and two nights. Book here.
Where is it and how to reach?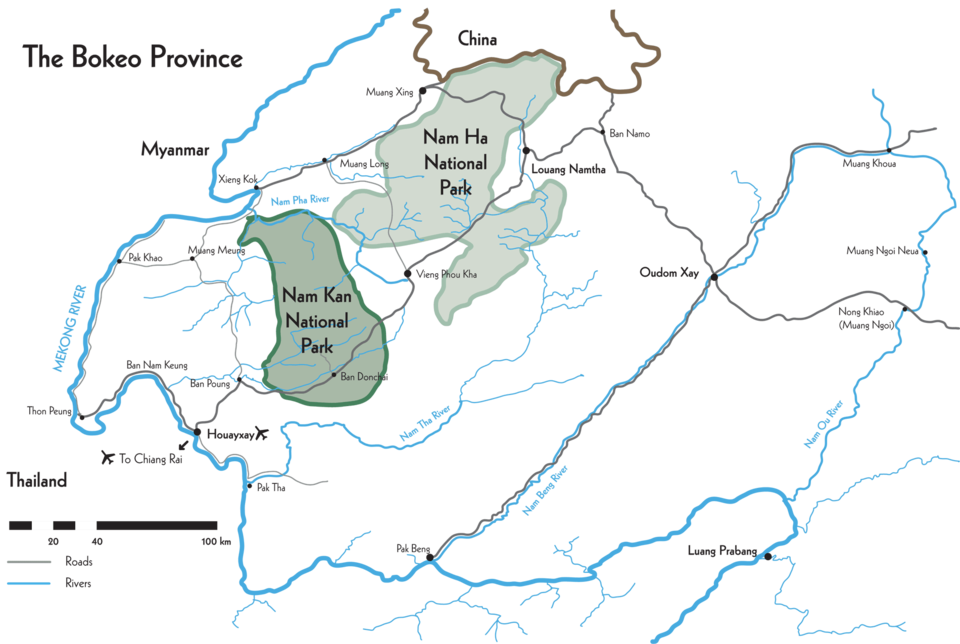 The tree houses are located inside the Nam Kan National Park at Ban Huay Xai in Bokeo Province of Laos. Indians get a 30-day visa-on-arrival for Laos against visa-fees of $30 or INR 1,930. You can fly to Luang Prabang International Airport from Delhi. From Luang Prabang, take a six-hour speedboat ride or a 12-hour bus ride to Huay Xai. The national park, situated on the Laos-Thailand border, is also easily accessible from cities such as Chiang Mai and Chiang Rai in northern Thailand.
What makes the Gibbon Experience unique?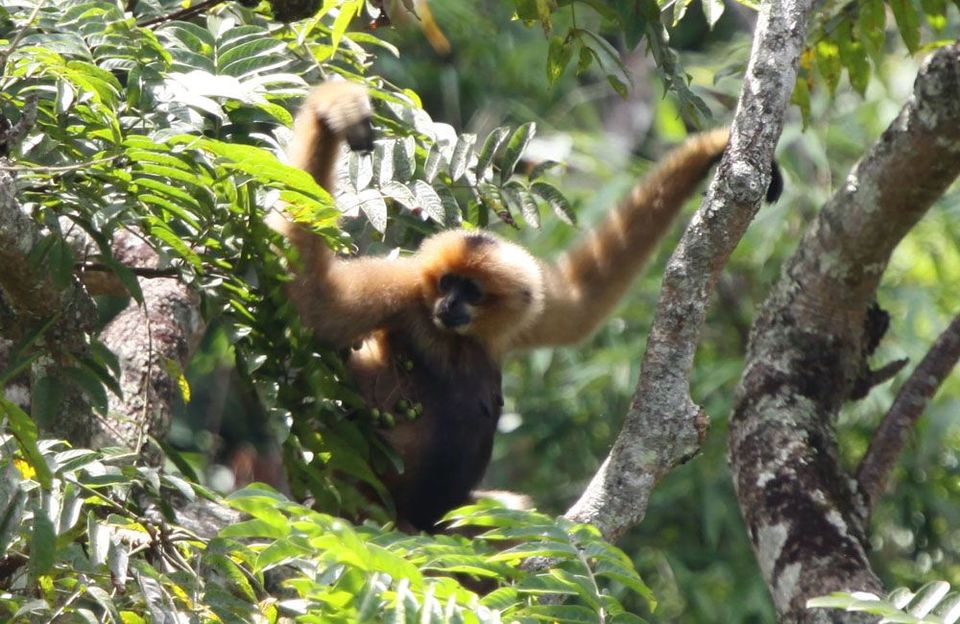 Gibbons are highly endangered apes that share 98% of their DNA with humans, and are the highlight of this experience as you encounter or hear them all throughout your stay. There are also several opportunities to spot other rare wildlife here.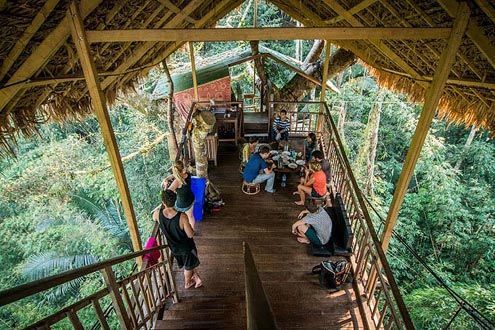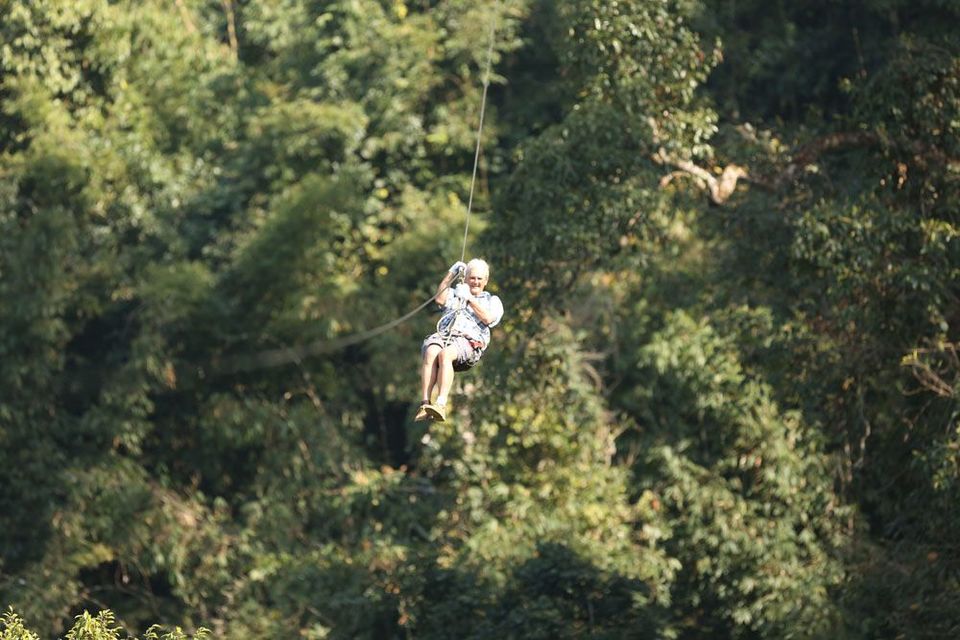 Staying in the world's highest tree houses and travelling via zip line over the forest will give you an adrenaline rush like no other. All your childhood Tarzan fantasies will come true.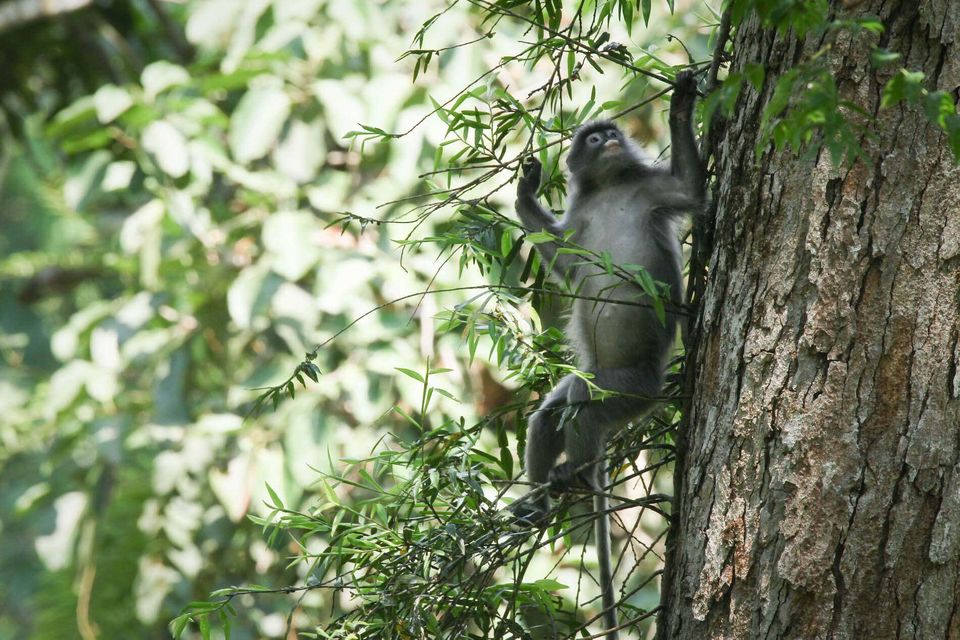 The money you spend here is used in the conservation of the forest, so you will contribute to the sustainable development of this place by being a part of this experience.