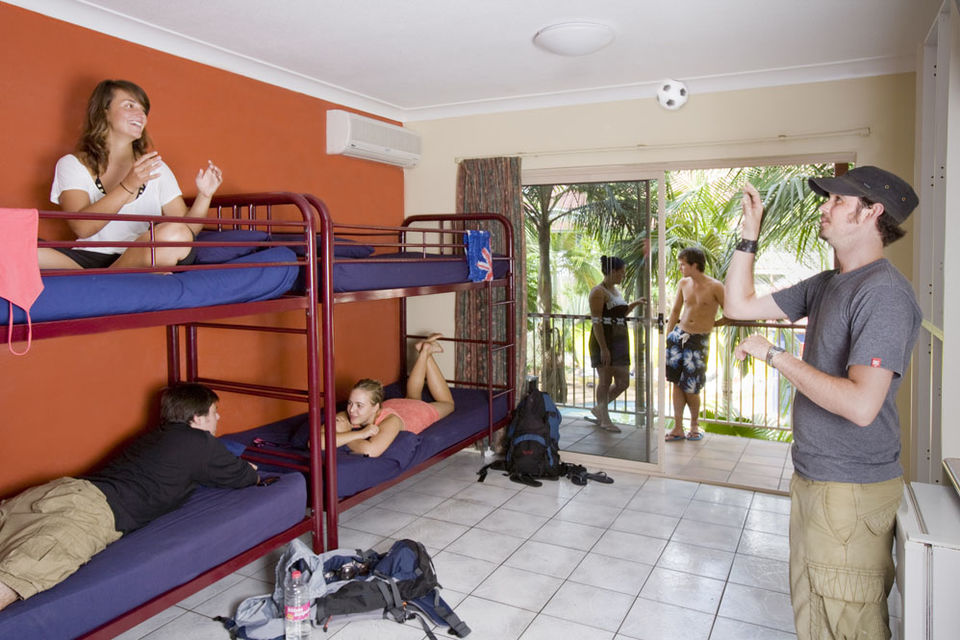 "Watch your steps" a voice came as I stepped inside the 'hundred cushions' lounge at Stops Hostels. I was well aware of it, but still couldn't help my raising eyebrows when I had that polka dotted floor in front of me. Only there were no dots, just big fluffy cushions.
Twelve years of schooling and four years of college has been proving enough to drive the country's youth towards wanderlust. Graduates and even college kids are no longer waiting for a job and save enough to peruse the luxury of foot loosing. As debatable as that may be, entrepreneurs never gave much of a hoot as they seem to make a fortune out of these broke kids, ironically.

CHEAP RATES!  BOARD GAMES! BEAN BAGS! BUNK BEDS!
Today Indian tourism is looking after its own as the country is finally hosting and appreciating the hostel culture.
1.       ZOSTEL
With eight branches around the country, the sole aim of this hostel chain is to facilitate longer and cheaper stays for the travelers.
Check in at: Jodhpur, Jaipur, Udaipur, Agra, Varanasi, Delhi, Goa and Vadodara
zostel.com
2.       MOUSTACHE
The trendsetters.
The very first backpackers' hostel in Delhi now sets sight at Jaipur.
moustachehostel.com
3.       INNDIA
Five rooms, dormitories with four, six and eight beds.
inn-dia.com
 STOPS HOSTELS
The man and wife team behind this chain ensures a personalized stay full of discoveries.
Absorbed on being communal and explorative, chains of Stops Hostels are waiting for you at Delhi and Varanasi.
stopshostels.com
5.     
       JUGAAD HOSTELS
The vibe matching the name outside, welcomes you with recycled wooden crates for beds and tables, white unplastered walls and a sprawling yard-like terrace.
facebook.com/jugaadhostel
6.      
       VEDANTA WAKE UP
Down south at Kerala and Tamil Nadu.
Vedantawakeup.com
7.    
           JUGAADUS
Your know-how Punjab destination in Amritsar.
              jugaadus.com
8.     
             LE PENSION
Conveniently located at the cusp of Jaipur Le Pension offers amazing getaway destinations ASAP.
lepension.com