This lovely green passage is situated close to the town of Kleven in Ukraine. It is a lovely train tunnel that is covered by thick vegetation. It is one of the most photographed places in Ukraine. It attracts a number of lovers and newly married couples throughout the year.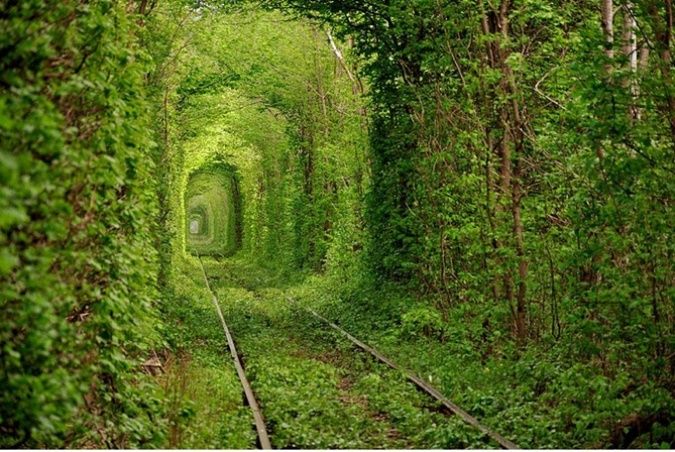 The passing of trains on this track, over the years, have beautifully carved the trees lining this track. Odek plywood facility is a popular factory in Kleven, which operates multiple trains through this tunnel. These trains carry birch trees to the factory. These trees are processed into plywood.
It is a perfect haunt for nature enthusiasts. The tunnel is 4.9 kilometres long. This setting is ideal for long walks and photo-shoots. A lot of people visit this tunnel with their families and friends.
The tunnel looks stunning, in every season, be it summer, winter or spring. Lovers flock to this tunnel, because the Tunnel of Love is believed to grant the wishes of lovers. It is one of the few places, that does not need a beauty filter.