"I grew curious about this place and wondered – how would I feel if I ever got there? So I did"
I never travelled solo, until I decided to visit Diu. I did it to experience the exhilaration of travelling solo itself, and to somewhat break open my comfort zone. Sorry, but I'm not the 'wanderlust' type.
If you're like me, you might have lots of questions even before you pack your bags.
• Is the place a fine travel destination?
• How should I reach this solitary island?
• Is it safe and cheap there?
• How much would it cost me?
I'm writing this post hoping to solve all your questions at once – so you can finally visualise and understand all that you're curious about.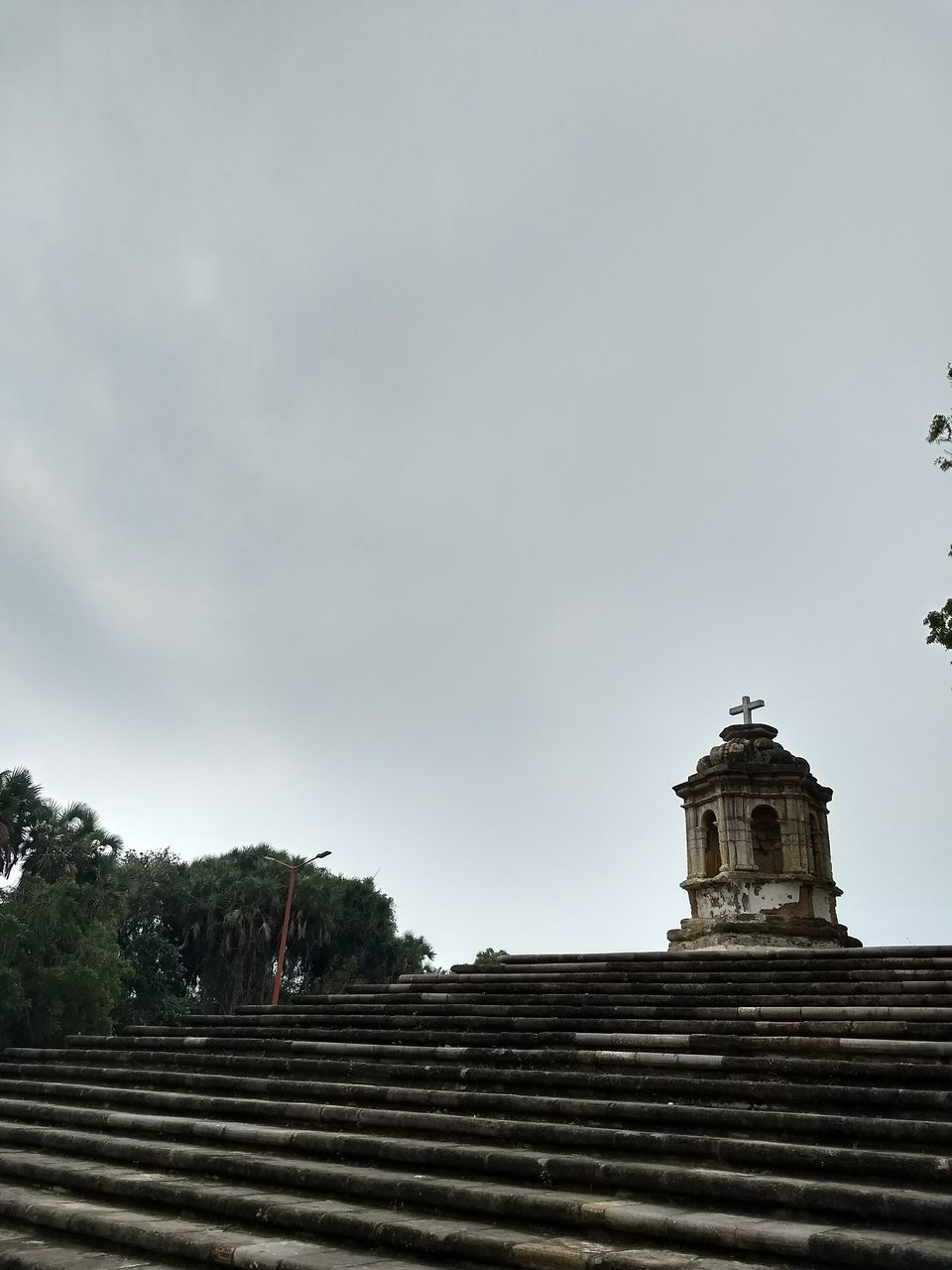 Whom is Diu ideally for?
Before I even begin this post let me set certain expectations so you can decide whether Diu is the kind of place you dream about.
• You're introverted and wish to explore an uncrowded paradise.
• You want a break from the chaos you're stuck in.
• You love spending time looking at water, doing nothing.
• You'd like spending time at a single destination.
If the above criteria doesn't suit you, then you might still want to visit Diu. The place itself is called the 'isle of calm.'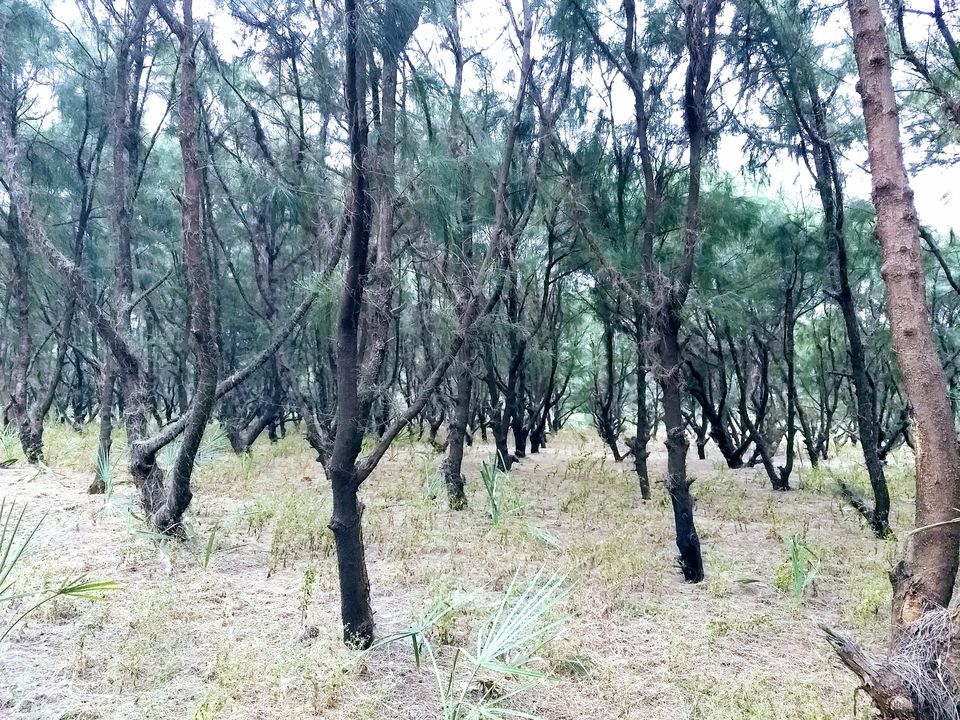 So, where do we begin?
Alright.
Now let's consider that you've decided to visit this place (use your imagination) – and you need to pack your bags.
So here's a list of things you might want to take along with you, considering that you'd be closer to beach and travelling frequently.
• IDs and their photocopies – This is a must, right? For hotels, train ticket verification, and all that stuff. You don't want to spend time searching photocopy shops.
• Slippers or sandals – This is ideal footwear if you're packing light and don't wish to bring along your whole wardrobe. Shorts for beach.
• Mobile Waterproof Cover – To save your device from splashes, and having one less thing to worry about.
• Cellphone Power Bank – It can help you a lot when you feel helpless on your journey, or spend too much juice clicking pictures.
…and any other stuff that probably doesn't need to be mentioned.
For instance, you might want to carry a tripod, sunscreen, or a teddy bear. I don't know. Stuff your back with whatever you think you'll definitely need later.
So you're all set to step outside your home. But hey, how do you get there? Okay then, let's sort it out.
How to reach Diu (the ideal way)
Diu, the tiny island, has its own airport – so you can arrive here via air. Though, if you don't find any direct flight till here, then you can reach Ahmedabad or Rajkot and then get a bus ticket from there.
I departed from Aurangabad.
So I travelled in the Rameswaram-Okha express (a sleeper seat cost about ₹480), reached Rajkot, and visited the local bus stand from where regular buses to Diu are available.
From there, you'll be directly taken to Diu via Somnath, and the ticket would cost about ₹250 (local travel is cheap throughout Gujarat).
The buses to Diu are scarcely filled. By the time I reached Diu, there were only 6 people in the bus, including the driver, conductor, and a family of three.
Tips:
• Use waiting rooms at railway stations.
• Keep some food and snacks handy.
• Gujarati Thaali for those on budget.
• Got time to spare? Visit Watson Museum in Rajkot, or a place that's near you.
You reached Diu, now what?
The Diu bus stand (Jethibai Bus Station) doesn't have an infrastructure – so practically speaking, you can't sit there and plan the next thing to do, charge your phone, or even rest for a while.
Chances are, all buses would drop you here at evening or at night, so it's better if you book a hotel for yourself in advance. Almost all hotels are close to the bus stand anyway.
When I reached Diu in December, it was raining (the aura felt fantastic!). The bus dropped me at about 8:30 P.M. I hadn't booked a hotel as I didn't have an exact plan.
So I simply stood at a corner, searched 'hotels near me' on maps, called one and bargained on the phone, and checked-in.
Tips:
• Don't panic if your travel doesn't occur the way you had planned it.
• Get a better hotel if you're travelling with your family.
• Bargaining offline can increase your chances of getting a discount.
Hey, so you're in Diu already
Go, get some sleep in your hotel and you can start your trip the next day. If you've reached early, then maybe take a walk and stroll around.
Before that, here's a list of quick facts about Diu.
• All tourist destinations are FREE here.
• It depicts a mix of Portuguese and Gujarati culture.
• Diu is the tenth least populated district of India.
Your first day in Diu
Diu is a small place, so it doesn't take long to travel across the whole place. You can do it within a day. Or take another day, if you're in no hurry.
Rent a bike. You'll find several shops around Jethibai Bus Stand which offer bikes and mopeds for hire.
They charge about ₹350 to ₹300 for a day. About ₹100 extra for fuel, if that tank isn't full. You're a free bird! Travel wherever you want, whenever you want.
I rented a Hero Splendor (the hotel owner offered one to me) for ₹300 and gave him additional ₹50 rupees. They were kind to me.
Most tourist spots in Diu are close to each other, except Nagoa beach, Gomatimata beach, and Vanakbara (fishing village), which are a bit farther. So it's better to visit them at the last.
Now, I'm going to skip certain parts such as where you can eat, how much alcohol costs (I have no idea), which hotel you should hire (ask that Trivago man, maybe).
Yet, feel free to comment.
Help each other in the comments section, solve some general queries, and share your perspective.
There you go
Old Diu Fort and Heritage Walk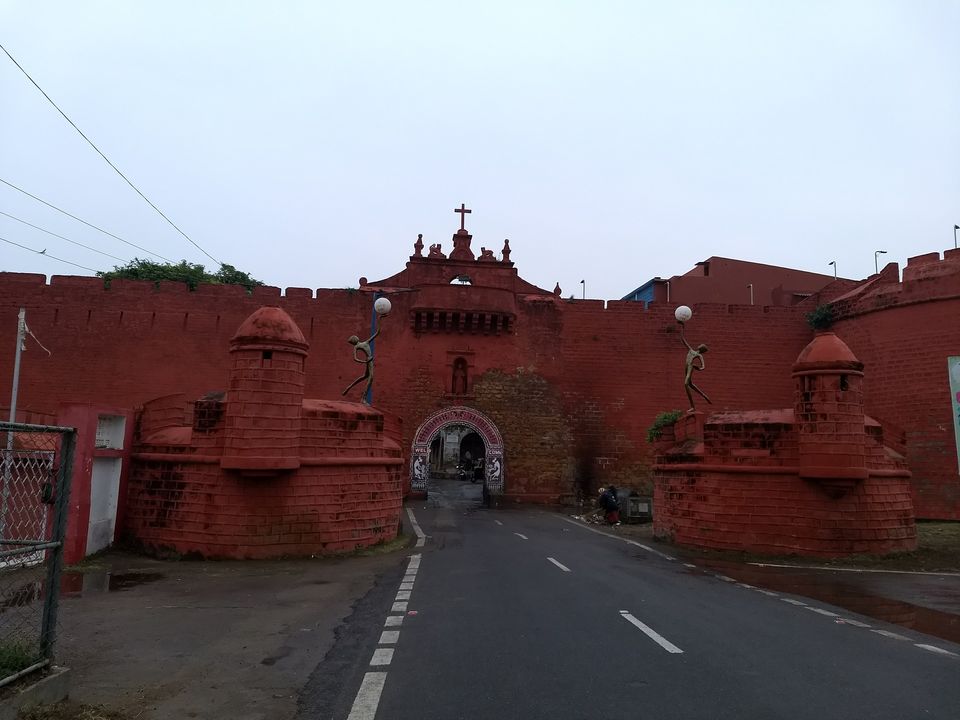 Start you journey from the Old Diu Fort, which is nothing but a fort-like structure that leads you to the Diu Heritage Walk.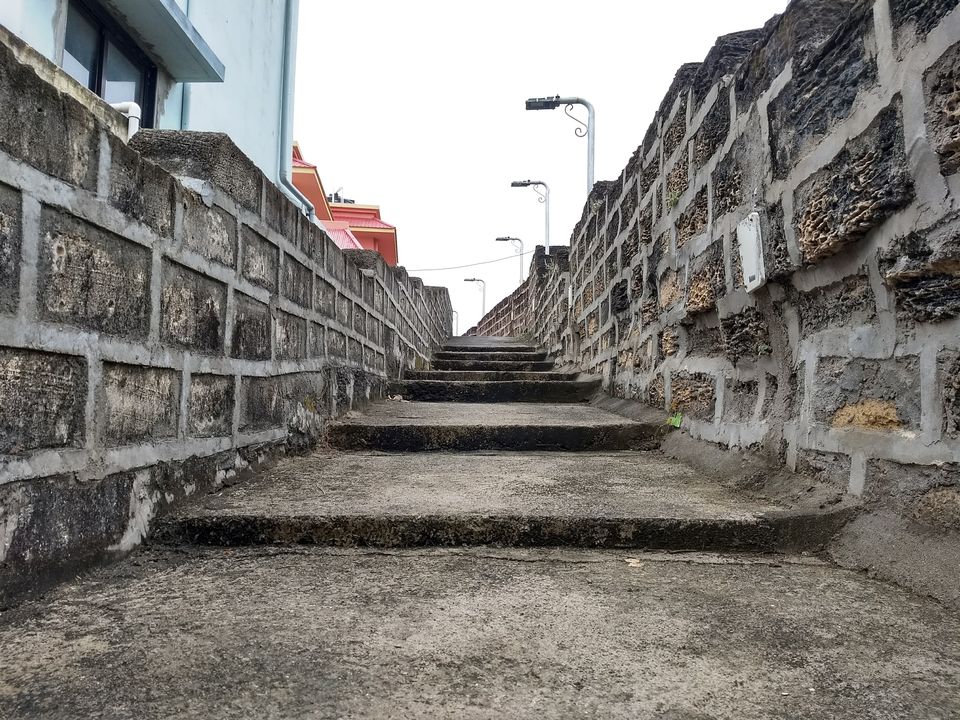 The thing about Heritage Walk is that it passes through the residents of Diu, and extends up to Jalandhar beach. So if you keep walking on it, then you might explore a less seen side of Diu.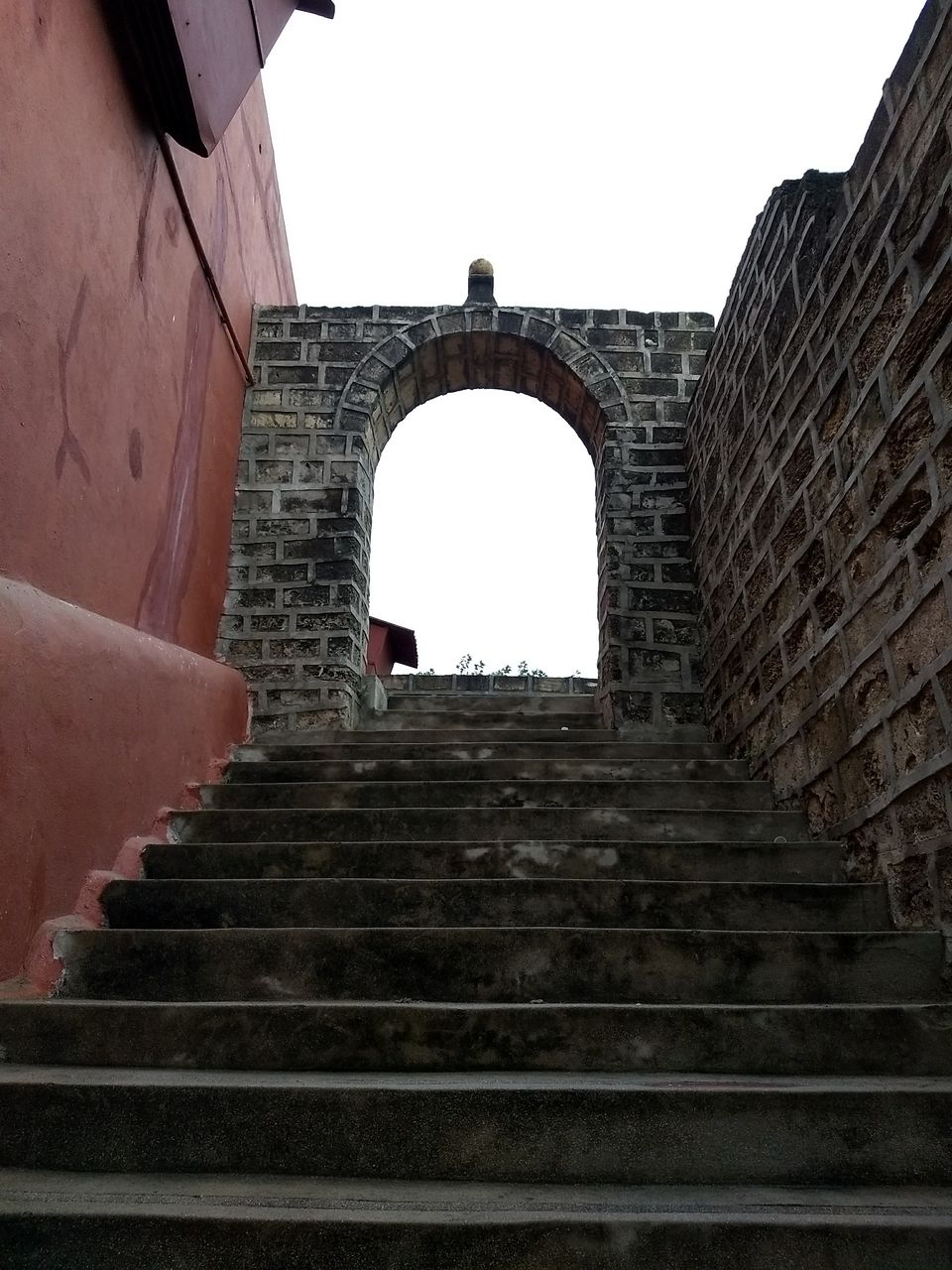 The entrance to the Heritage Walk is a small door, which is lost in the market. So ask any locals for directions.
Naida Caves
This place is a fair combination of beauty and mystery. Once you're between the caves, you'll want to keep exploring the whole place, until you find its other end.
I went alone at this place, didn't find any other human, and there were no guards – so it was scary being there, undoubtedly. At the same time, I loved it.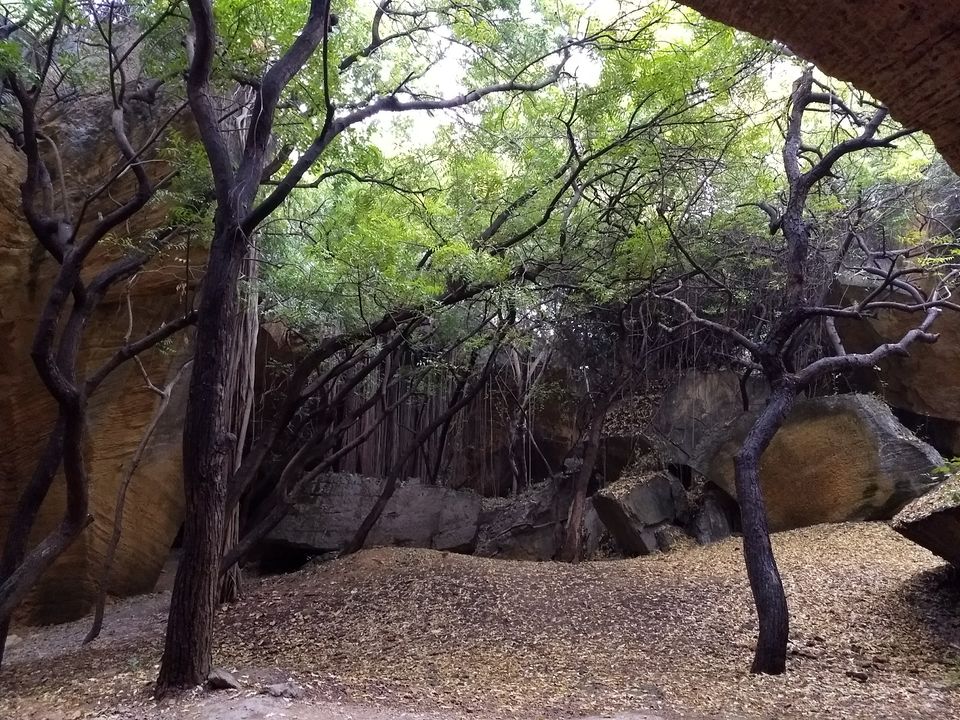 Fort Diu
Fort Diu is located right beside the sea, and you can see the skyline from there. The waves hit against the fort, reaching till the top.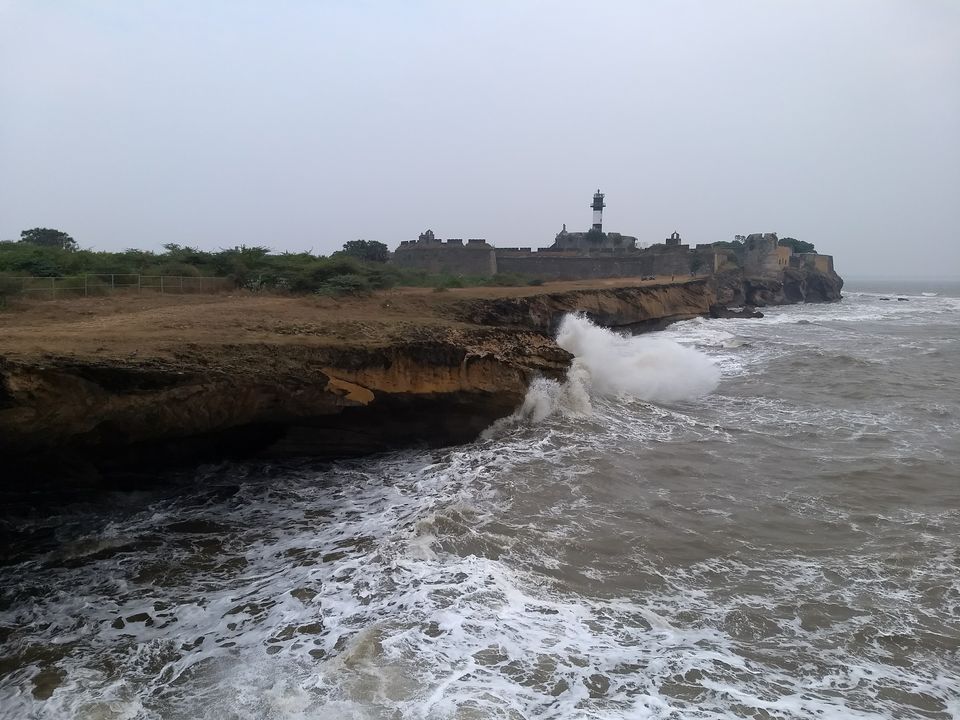 I hoped to see Diu from the top of Lighthouse, but couldn't, as it was closed for public. But the view from fort was spectacular, too.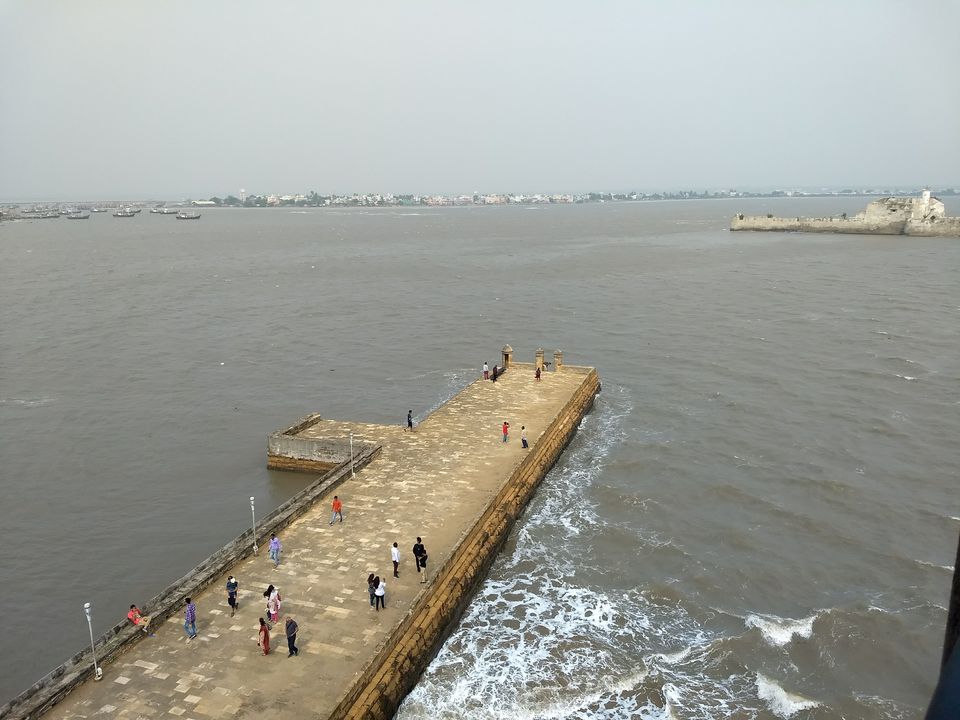 Oh, and quench your thirst with coconut water after you step out of Diu Fort. No hurry, take it easy.

Have a DSLR? Take it with you.
Several people might find this place boring, as there isn't much happening. But there's a thing about watching birds live in their natural environment, away from humans.

St. Paul's Church
I couldn't stop thinking about what might have happened there about 400 years ago. I stood there, gazing at the sculptures, and noticing all the details.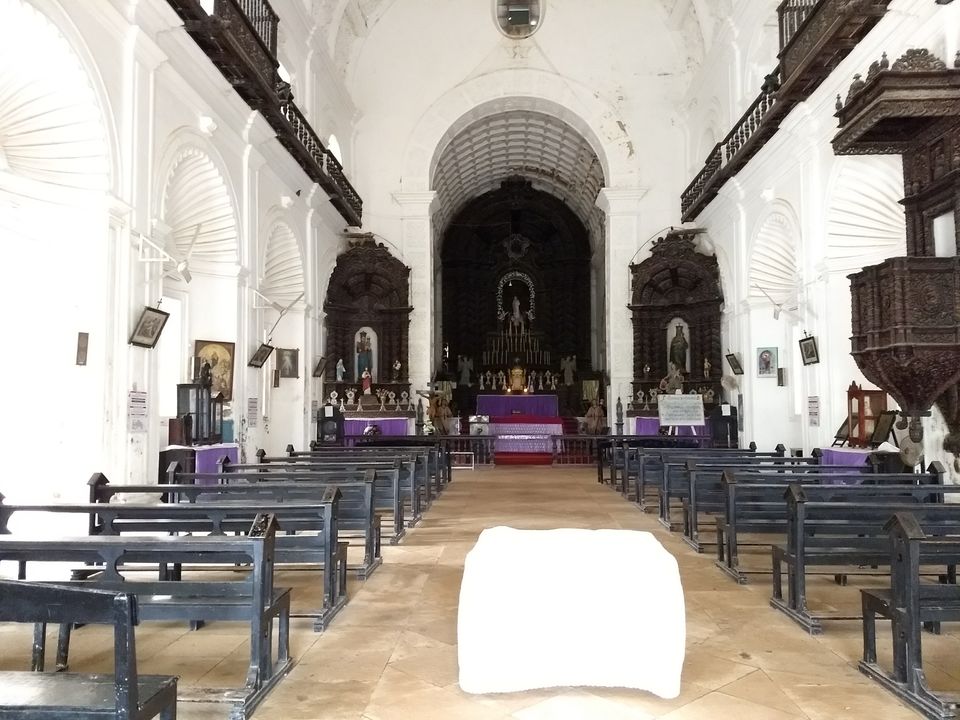 Diu Museum
It's used to be a church, but now it has been turned into a museum, and contains several statues and objects from the Portuguese era.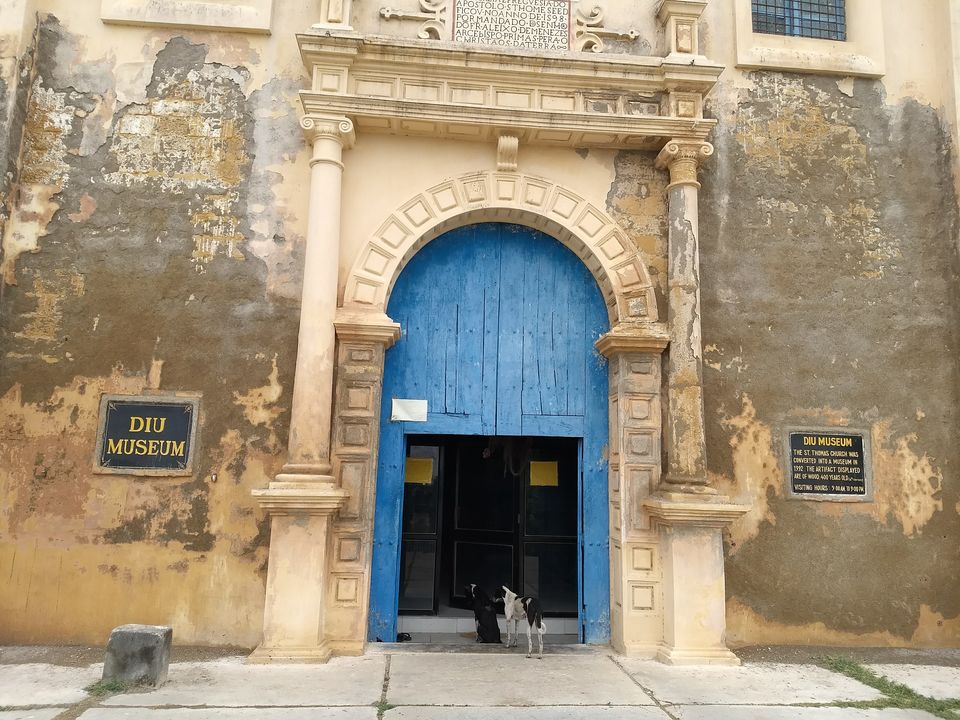 INS Khukri Memorial
Although the main attraction here is a model of INS Khukri Submarine, the place seems even better to be at.
It feels good to be at a place where the air is calm and you feel one with nature.
Chakratirth Beach
It's such a lovely place for picnic - simple, clean, and mesmerising. You can spend a whole day here.
When you're in Diu, it feels like God emptied the whole place for you. I was mostly alone everywhere, as if everyone had gone to Mars already.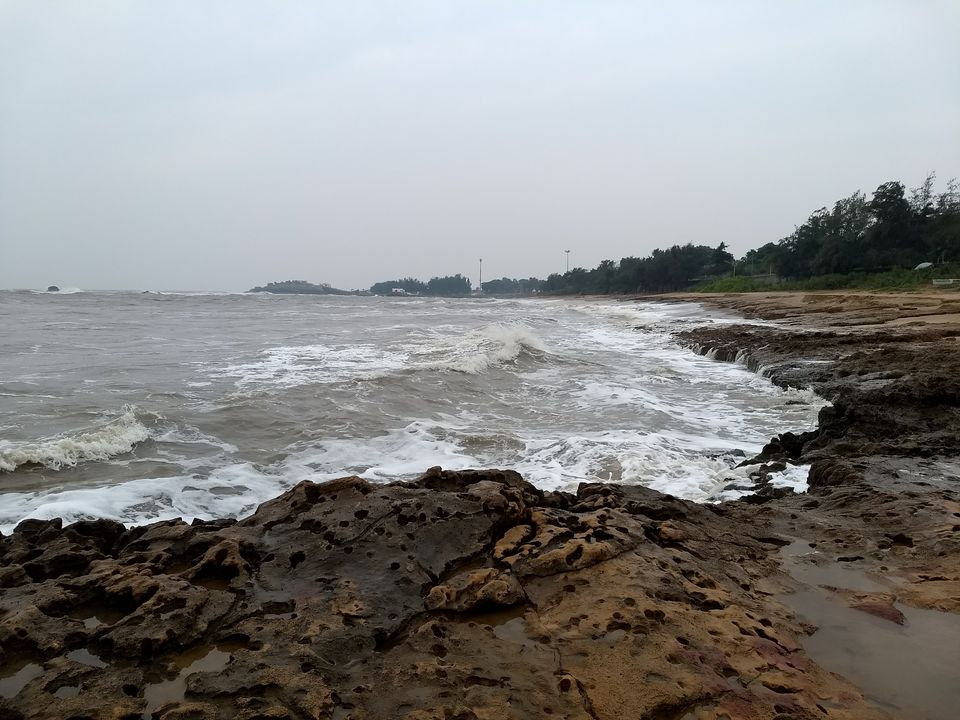 Jalandhar Beach
The waves are aggressive, and yet, the sea as a whole appears to be captivating. There are definitely a lot of places for you to sit and enjoy the view.
Caution: Not all beaches in Diu are safe, so resist your urge of swimming. As far as I know, Nagoa Beach is the place to be at if you wish to swim or relish water sports.
Vanakbara Village
At Vanakbara, you'd find fishermen doing their daily chores.
They'd be busy storing ice in their boats, building new new ships, transporting fish and performing other activities. It seems as though Diu reflects all versatile sides of sea and coastal life at once.
But, this place stinks.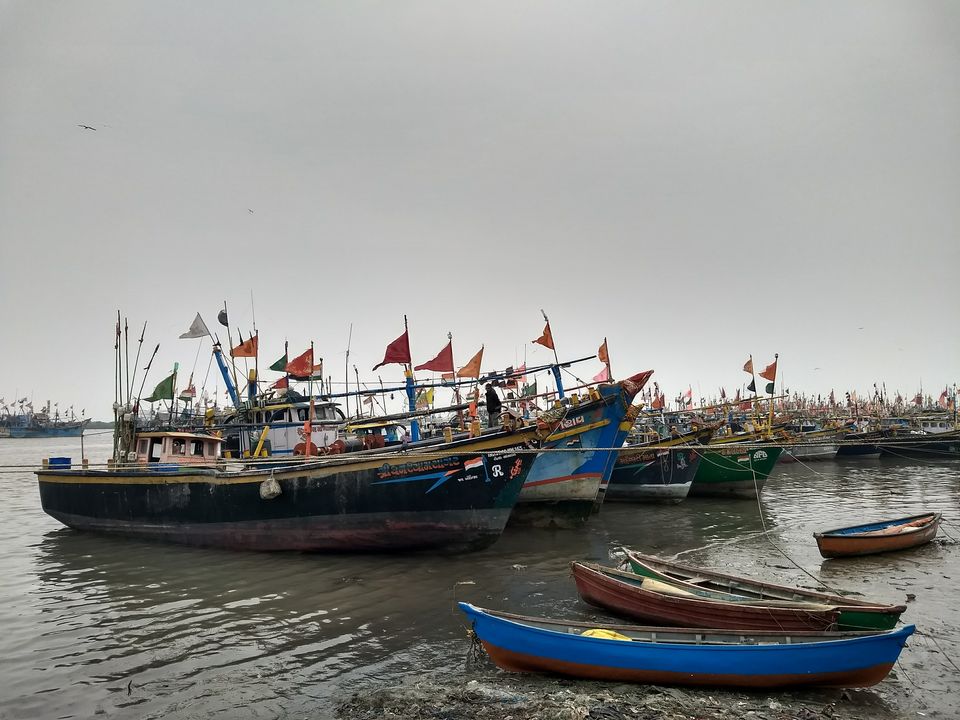 Other sides of Diu
I hope you've got a clear picture about what your trip to Diu could look like. Yet, here are some more pictures to help you out.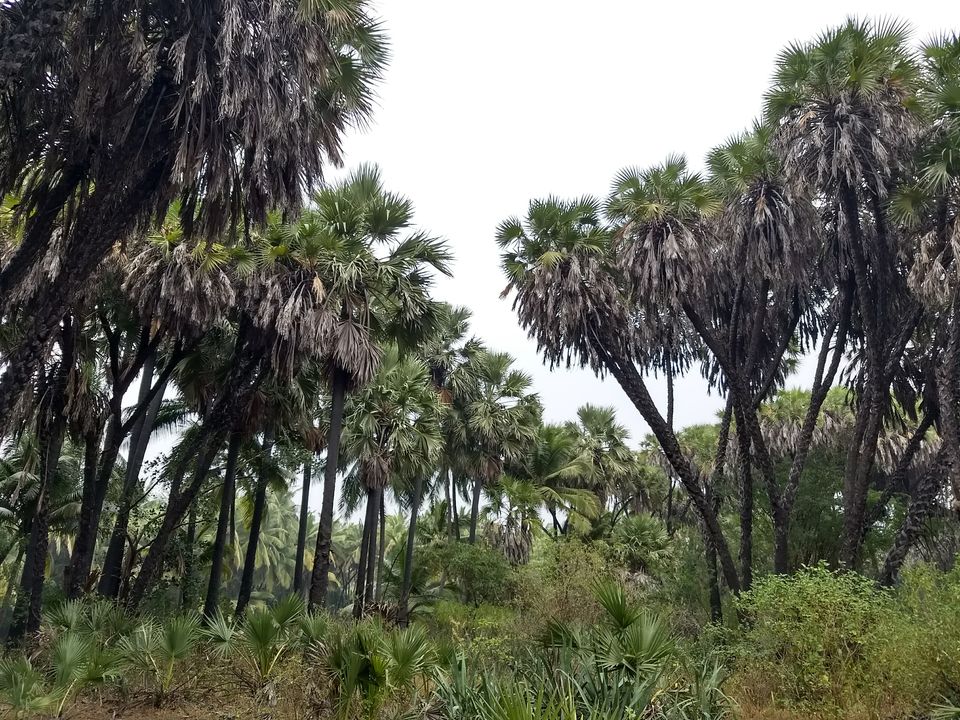 Diu has lots of trees. Hoka, coconuts, palm, and whatnot. All roads are either surrounded by trees, or the sea.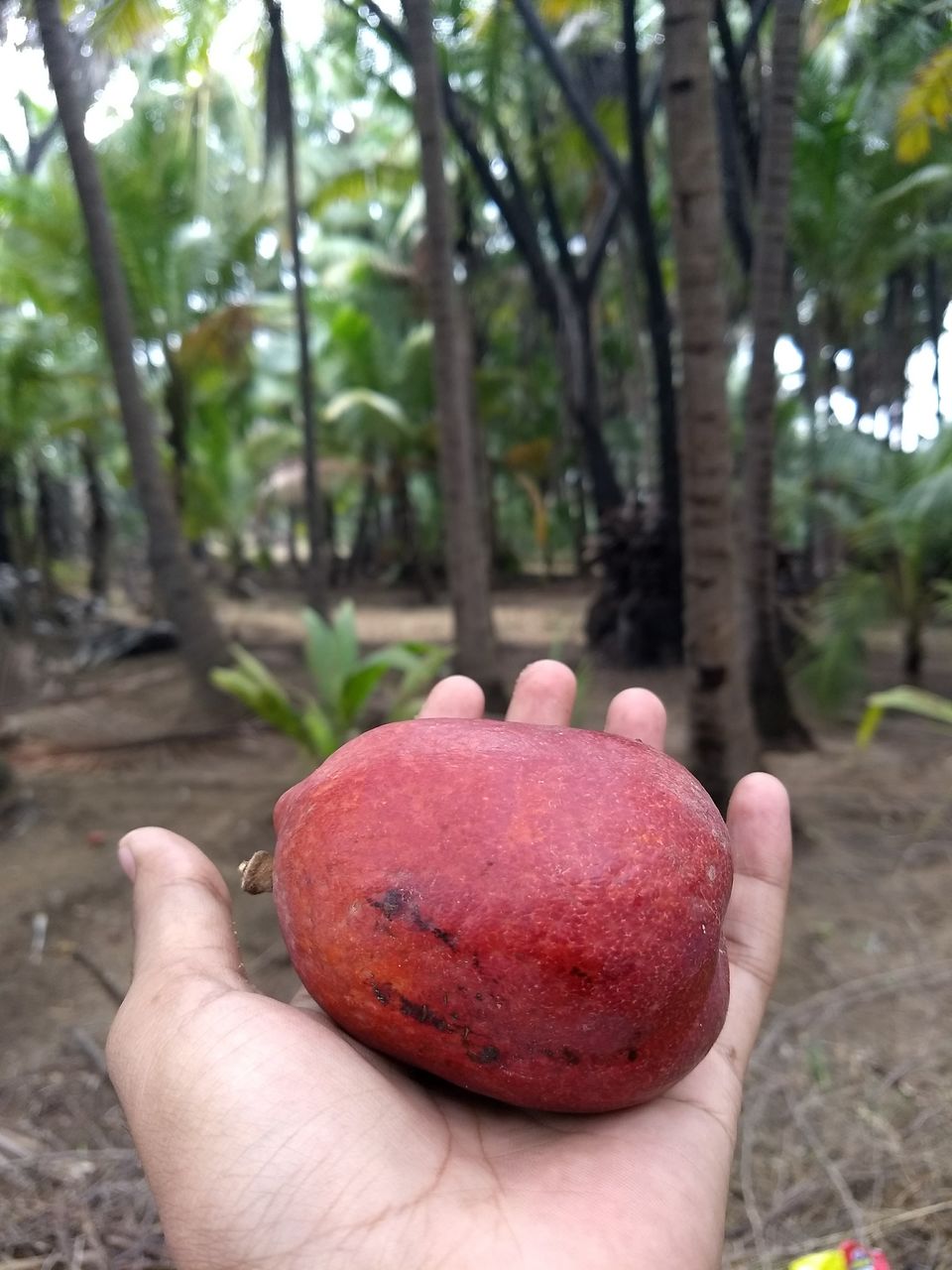 Hoka trees are only found in Diu in the whole country. If you want to know what a Hoka fruit tastes like, then you don't even need to buy it - Hoka trees are all around, so you pick one from the trees.
Not kidding.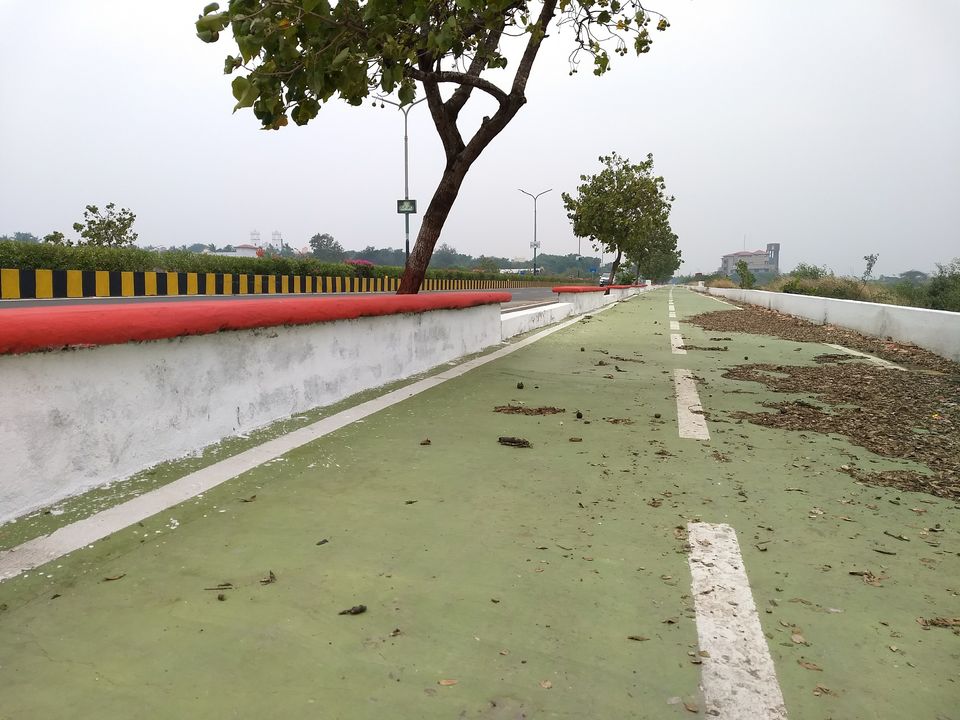 Diu is a really safe and well-organised place. It even has a separate lane for bicycles, and the traffic is negligible. No heavy vehicles like trucks and buses.
Also, the place turned out to be better than my expectations. I had this misconception that Diu might be a rural and undeveloped place - but it surprised me!
Where after Diu?
So, now that you've travelled Diu, where else would you like to go?
If you wish to head back to your home, then simply sit in an auto to reach Una for ₹20, and get a bus to Ahmedabad or somewhere else from there.
Or you can explore rest of Saurashtra and Gujarat. I choose to visit Somnath, Dwarka and Okha after Diu.
A request
If you visit Diu, don't litter or throw garbage all around. Only after reaching there I realised how untainted this place is - and yet, it's getting ruined.
It felt as if I was watching a part of nature die right in front of me. The government seems to have taken enough measures. But Diu isn't being treated the way it should be by those who visit there.
If you're an extroverted person who wants to drink and party, go Goa. If you're an introvert who is seeking stillness, do the Diu.
That's almost everything you needed to know.
Did I miss something? Questions?
Drop a comment, and let me know if you've been to Diu, or if you're planning to go there.