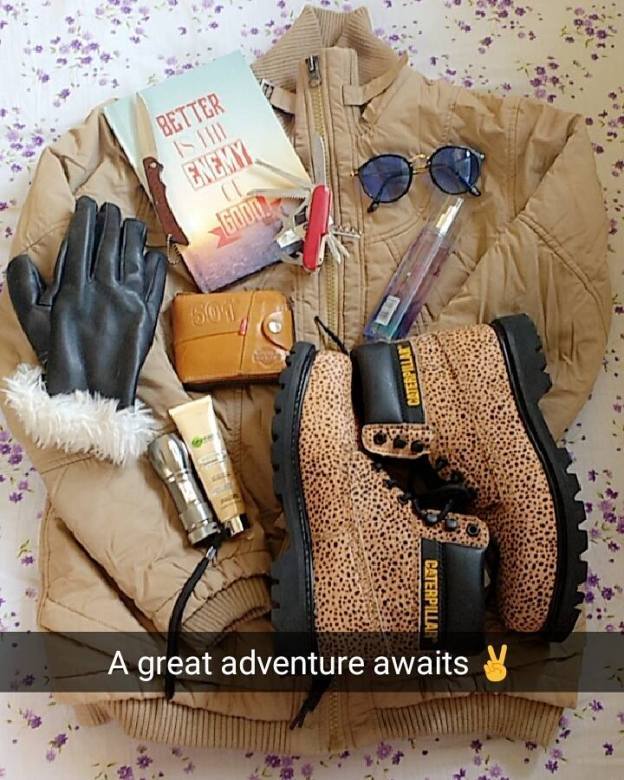 This blog gives you a comprehensive guide to packing for a trip that also includes a few important tips so you don't have to go through the headache of creating one every time you travel.
Travel documents and cash.
Passport/ visa.
Student ID card/ personal ID.
Cash.
Credit cards.
Health insurance documents
Reservations and itineraries.
Hotel and tour contacts.
Emergency contacts.
Use a small folder to keep all the important documents. Check if your passport and other documents have expired. Inform your bank if you are traveling so they don't assume fraudulent activity and freeze your card. Email yourself a copy of all documents so it is easily accessible if lost. Send your itinerary and hotel/tour contact numbers to a few trusted people from your friends or family. Inform your family beforehand if you are about to go in a region with low network accessibility.
Choose good quality luggage.
Travelling with good quality luggage is more important than it sounds. Travelling with poor quality can be stressful. Speaking out of experience, I was travelling with a trolley bag that I had received as a gift which worked fine for two of my long trips but the wheel became tight and eventually broke. My suitcase was heavy and it consumed a lot of energy to pull it after a long tiresome day of travelling. Luckily I found someone who could repair my wheels on the railway station. So yeah, it is pretty important. If your suitcase chain is broken, it can ruin your day.
Electronics.
Mobile phone.
Charger.
Power bank.
iPad /kindle.
Earphones/ headphones.
Camera/memory card/batteries/charger/lenses.
Adapters.
Laptop.
Pen drive / hard drive.
Hair dryer/straighter
Portable iron
Clean and charge all your devices. Delete/transfer items from devices to insure space. Install travel related apps which come really handy for e.g. an app that can locate restaurants nearby with the reviews/pictures/menu etc. Mark your chargers to avoid getting it mixed with an identical one. Carry good cases to keep your electronics safe. Download android device manager and make an account with your Google id to locate your phone if lost. The phone GPS should be active to find your phone which can be done by downloading the app in some other android device and logging in as a guest to locate your phone. The app can also lock your phone with a new password and erase all data if you wish. You can also ring your phone even if it is on silent and write a message on the home screen.
Travel comfort and entertainment.
Travel pillow
Blanket
Eye mask
Ear plugs
Travel journal and pen.
Books/ magazines
Games
Guide books ,travel guides, maps, language guides
Health items.
Tissues.
Wet wipes.
Prescriptions.
First aid kit (bandages, gauze, adhesives etc).
Painkillers and fever tablets.
Cold and flu medicine.
Throat lozenges.
Diarrhoea tablets.
Allergy tablets.
Motion sickness pills or bands.
Hydrocortisone cream/ antibacterial ointment and dusting powder.
Insect repellent.
Hand sanitizer.
Packing your clothes.
Tshirts
Pants
Socks
Sweaters
Jacket
Belt
Sleepwear
Underwear
Sunglasses
Dresses
Jewellery
Swimwear
While packing clothes keep in mind the temperature of the place that you are traveling to. Pack light weighed clothing which is comfortable and rugged. Carry versatile clothing that can be paired up with anything.
Footwear.
Carry a good pair of slippers and shoes and put tea bags to avoid any odour. Before leaving, put some anti fungal powder in shoes to avoid any infections and bacteria from breeding.
Toiletries
Toothbrush/paste/floss
Comb/hair ties
Shampoo/conditioner
Deodorant
Sunscreen
Makeup
Face wash
Lotion
Lip balm
Feminine hygiene products
Contact lenses/solution/case
Mirror
Clothesline/detergent
Shaving kit
Sewing kit
Nail cutter/ scissors
Plastic bags and newspapers.
Ear buds
Things to do before you leave home
Stop newspaper/milk delivery
Set up email auto responder
Arrange care for plants and pets
Pre pay bills
Empty refrigerator
Unplug all appliances
Turn off heater/AC
Turn off all taps tightly
Lock all doors and windows
Store valuables safely
Leave house keys with a trusted friend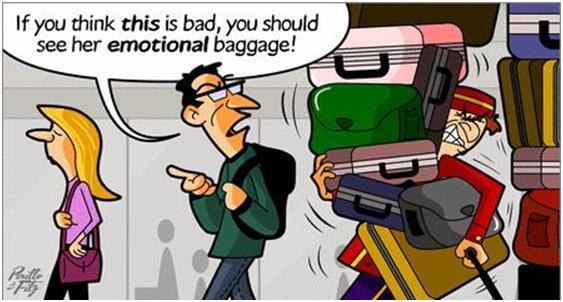 This blog was originally published on 'ofmountains'