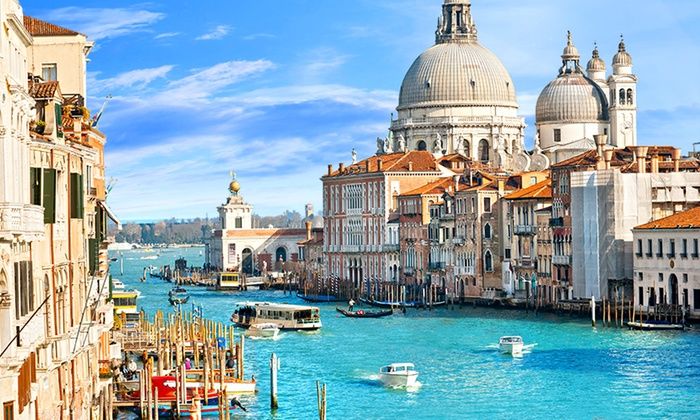 Venice is one of the most beautiful cities in Italy and it is often considered as one of the most beautiful cities in the world. With a long history and great integrity, when you go on a trip to Venice, Italy, as a couple, there are many different places that you can visit and enjoy. It is one of the best honeymoon places and even if you have been on your honeymoon, you can go with your significant other to sightsee as well as enjoy the combination of history and romance along with its fabulous walls and architecture.
Here are a few ideas of what you can do when you go on vacation in Venice as a couple:
1. You can follow Casanova's Footsteps
If you want to see romantic Venice through the eyes of the world's most famous lover, Casanova, then enjoy a tour around Venice, Italy. First stop have some wine at Do Spade bar near Rialto Bridge, and you probably know that this bridge is where he met all his lovers. You can also visit Doge's Palace, the place where he lived as a prisoner, of course, until he escaped.
2. Take a gondola ride for two: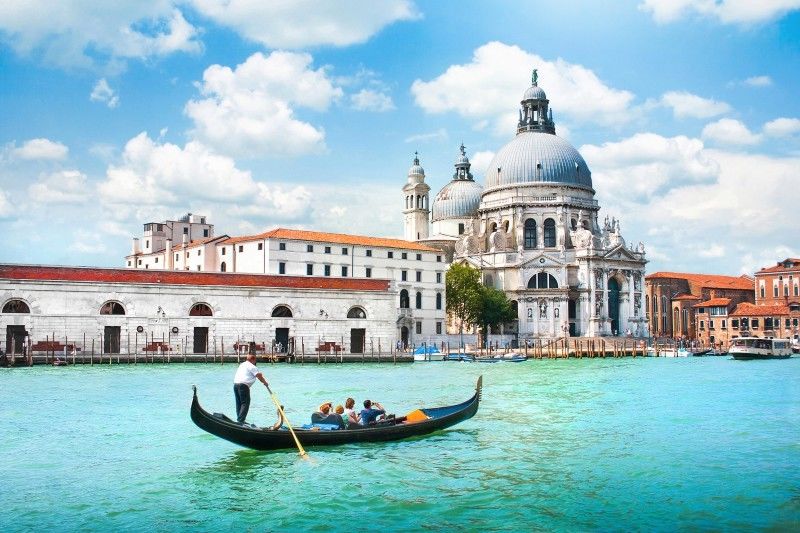 You have probably seen in movies or read about it in numerous articles, how riding a gondola is something that will give you the idea how it felt to live in Venice hundreds of years ago. Today, the gondola is not just a boat that will take you from point A to point B; it is also a romantic thing that you can enjoy with the person you love while you are slowly passing Renaissance and Baroque buildings. You can get on a gondola at any main bridge such as Academia and Rialto, and you will recognize the driver by their classical uniforms consisting of a striped shirt and hat. You will see many places in Venice such as the Jewish Ghetto which was featured in the movie "The Merchant of Venice".
3. Explore the Dorsoduro
Very close to the Grand Canal you will enter the Dorsoduro district, where streets and canals narrow and the city becomes a romantic and quiet village where there are many different shops and cafes for you to enjoy with your loved ones. To really explore this district join one of the many walking tours and learn the history of this district in more detail.
4. Sunset on St Mark's Square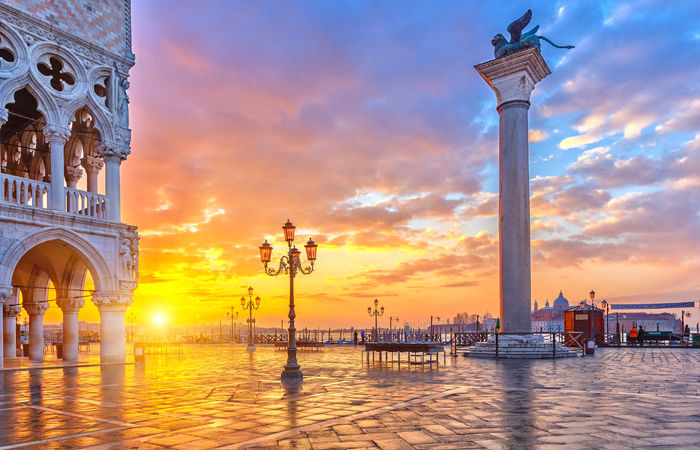 To enjoy one of the most romantic place in Venice you must visit the Basilica San Marco next to the Doge's Palace and enjoy Central Square while drinking espresso with your significant other and watch the sunset with its many colors. There are times of the year when this square is filled with water, so you will be able to recognize native Venetians because they will have rubber boots next to them, just in case the water is upon the square.
These are a few of the most romantic spots to visit on your next trip to Venice as a couple. You will find this city not only romantic but also historically fascinating. Enjoy the architecture, food as well as the spirit of the native Venetians. There is a reason that this city is one of the most popular destinations in Italy and remains so to this day.