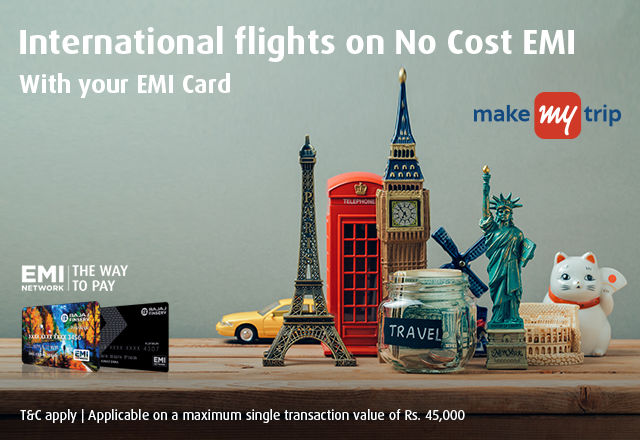 Bali is an island positioned in Indonesia, and people throng the place for its religious temples, beaches and more. Yes, Southeast Asia possesses a unique charisma as it's filled with inimitable destinations and Bali is one.
If you wanted to experience the awesomeness of Bali, do it now. Why? It is because Bajaj Finserv, India's leading EMI Network has teamed up with MakeMyTrip to reduce your hassles of international flight booking costs.
If you are among the 7.7 million Bajaj Finserv EMI Card holders, you are eligible to avail this offer. Here's a quick insight!
Fly on EMI with Bajaj Finserv and MakeMyTrip
Now you can visit Bali and have a great holiday because you are all set to spend less on your ticket costs.
Simply book your international flight tickets to Bali and other destinations on MakeMyTrip with Bajaj Finserv EMI Card and cut down your booking costs.
Picture this!
You want to book an AirAsia flight from Bangalore to Bali for Rs.13,046. However, you realize that it's Rs.5,000 above your budget. What will you do then? Either you will take some funds from friends or relatives or even do not go at all!
Not anymore, here's what you can do to book the flight without concerning about the total value of the ticket:
- Make the most of EMI Card from Bajaj Finserv and book your air tickets on EMIs
- You are free to divide your international flight ticket to Bali cost into tenors that best suits you
- For example, if you opt for a six months tenor, you will need to pay off the value of the ticket in EMIs of Rs.2,174 only
Multiple Benefits of the EMI Card
The most immediate benefit of the Fly on EMI facility with Bajaj Finserv is that you can divide the ticket's cost into reasonable EMIs. Other super-saver benefits of booking international air tickets on MakeMyTrip with EMI Card of Bajaj Finserv include:
- Other than availing the benefit of the EMIs, you also get the freedom of not paying any interest on your tickets at all
- You also don't pay any processing fees or down payments which most of the EMI transaction ask you to cough up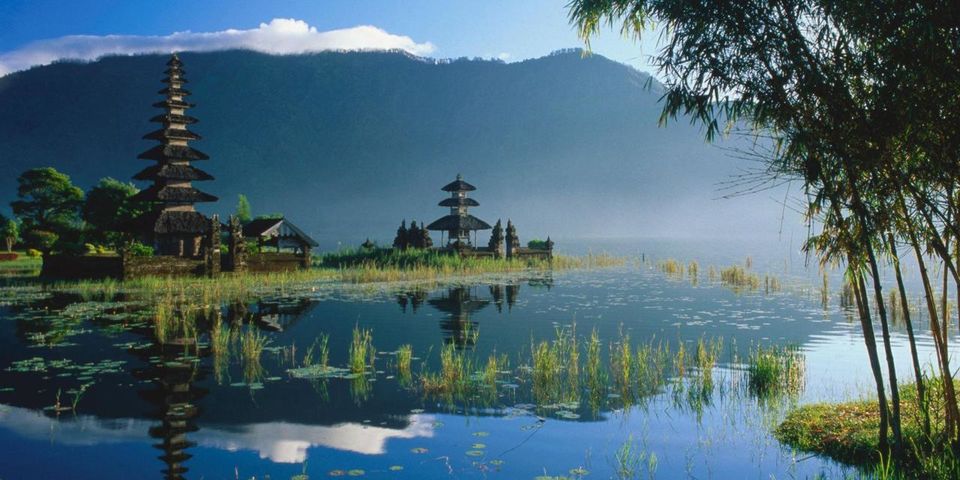 Won't you like to have a look at some of the attractions of Bali, Indonesia since your international airline ticket costs are sorted?
Visit Holy Temples: Once in Bali, you should ensure to visit Tirta Empul Temple and Uluwatu Temple. These temples hold exceptional serenity that other temples cannot match. Further, these temples are a beautiful example of magnificent architecture.
Enjoy at Elephant Safari Park: Your Bali sojourn may not complete if you don't go and explore the Elephant Safari Park. Yes, it's an out-of-this-world adventure which you should not miss. Other than getting up and personal with elephants, you can also retreat to a class-apart resort.
Explore Sanur Beach: Local and global tourists come and explore the greatness of the Sanur Beach. The beach has soft sand and picturesque walkway. The beach is calm and you can count on it if you want to spend some quiet moments with your loved ones. You are sure to rejuvenate, and that's what locals vouch for Sanur Beach!
Get Set to Fly on EMI with Bajaj Finserv and MakeMyTrip
With great attractions and much more calling you in Bali, Indonesia, why don't you take advantage of the Fly on EMI with Bajaj Finserv and MakeMyTrip? Leave all your travel costs worries aside and brace yourself for a great trip ahead in Bali!