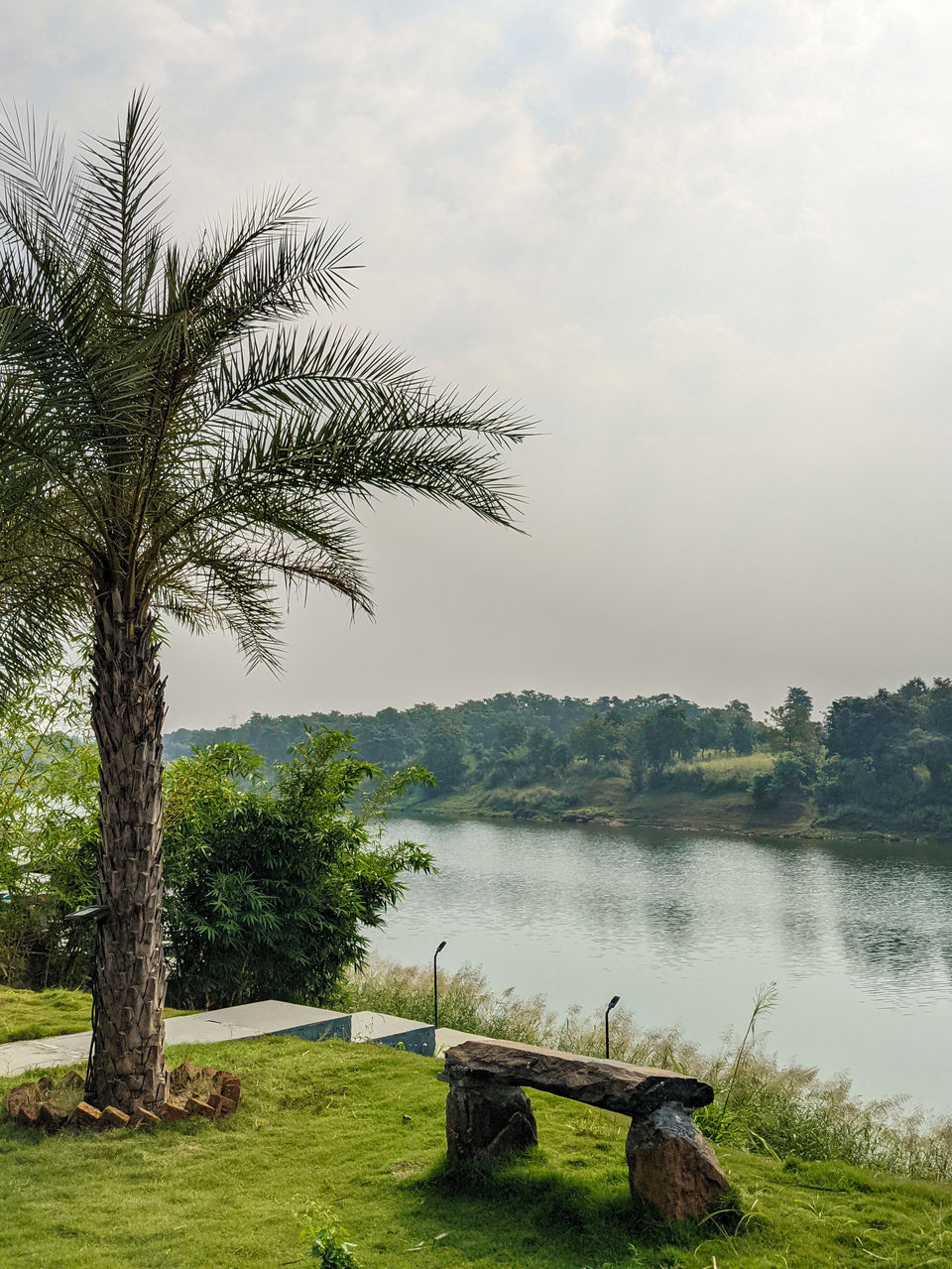 A friend recently told me about Wada in Maharashtra, my mind immediately painted a picture of rustic princely Maratha palaces, historical monuments, and abandoned forts but little did I know that she's talking about a picturesque town immersed in a blanket of lush green views, a glorious river and fresh countryside air which is the most priced possession for every city dweller.
I knew I was ready to pack my bags when I learned about Anchaviyo Resort in Wada which is home every picture perfect detail and much more!
The best part you ask? It's only 90 kms from Mumbai. The moment I arrived at the property, which looked like Maharashtra's very own peace of paradise, my city-life stress seemed to have exited.
Here are 5 reasons why Anchaviyo should be your next getaway:
1. Conceptual Rooms
The only thing common about rooms at Anchaviyo is that they all have a theme, apart from that they're distinctly beautiful and impressive.
We were staying at the Barrel Room, which is exactly how it sounds but only better! Shaped like a barrel on the exterior, it is situated at an elevated altitude overlooking the mountains and lake.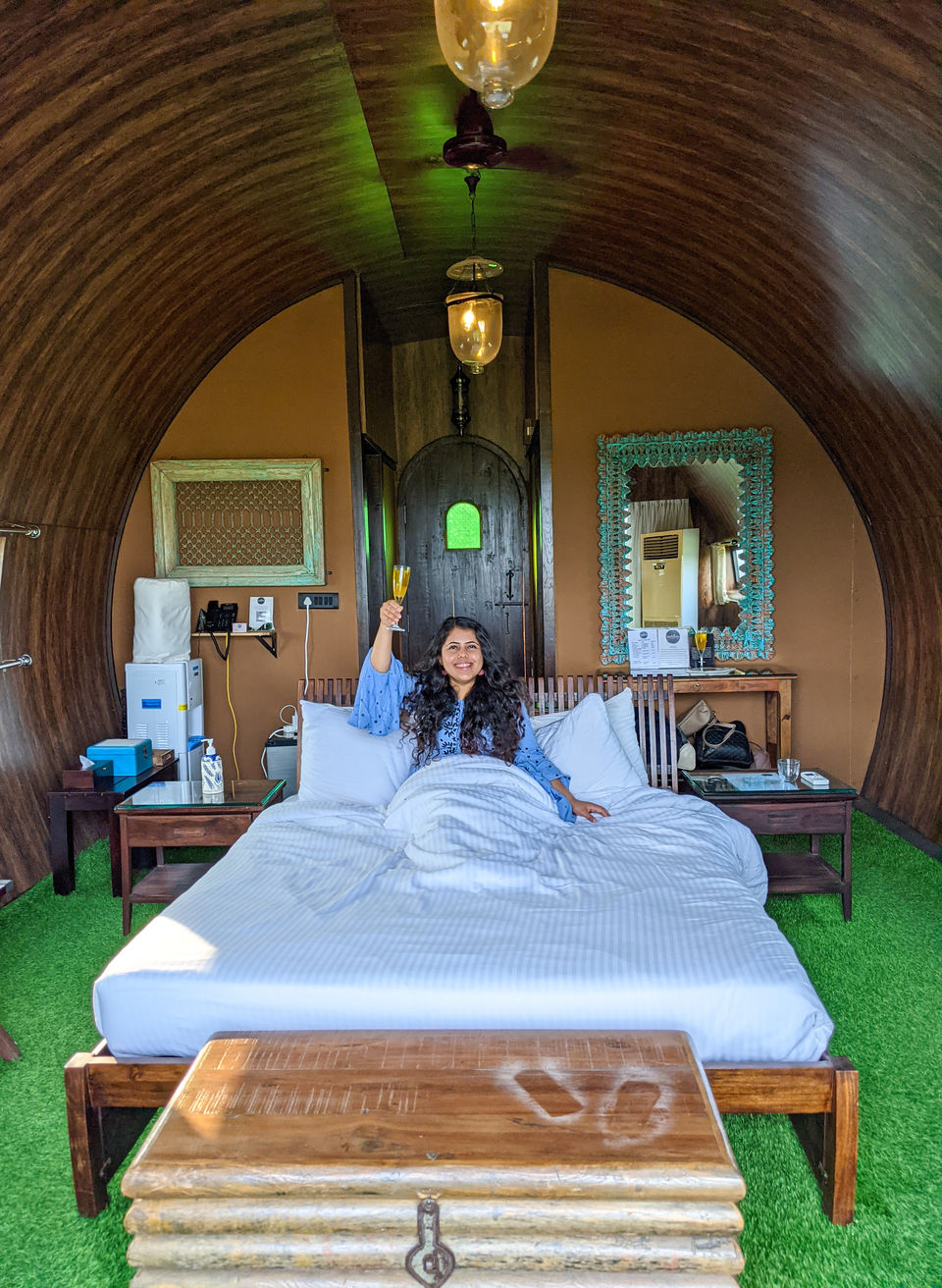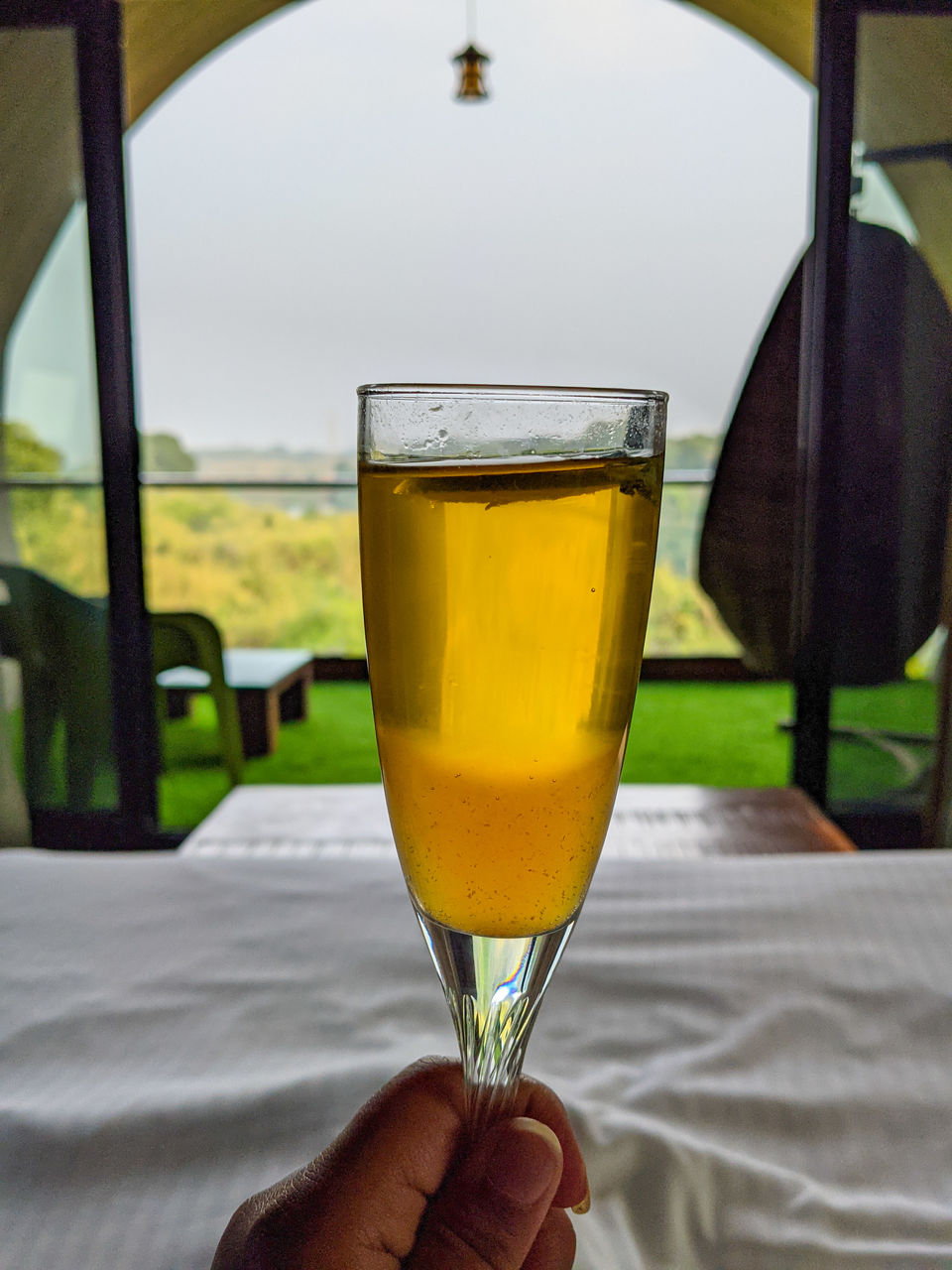 The teal dressing table mirror, a gigantic Chestnut-like treasure box, rustic corners add a vintage touch to a cosy room. The balcony with a swing overlooking the mountains and Vaitarna river is a sight for the sore eyes. It's located at the extreme end of the property providing abundant privacy and uninterrupted views making it ideal for couple getaways.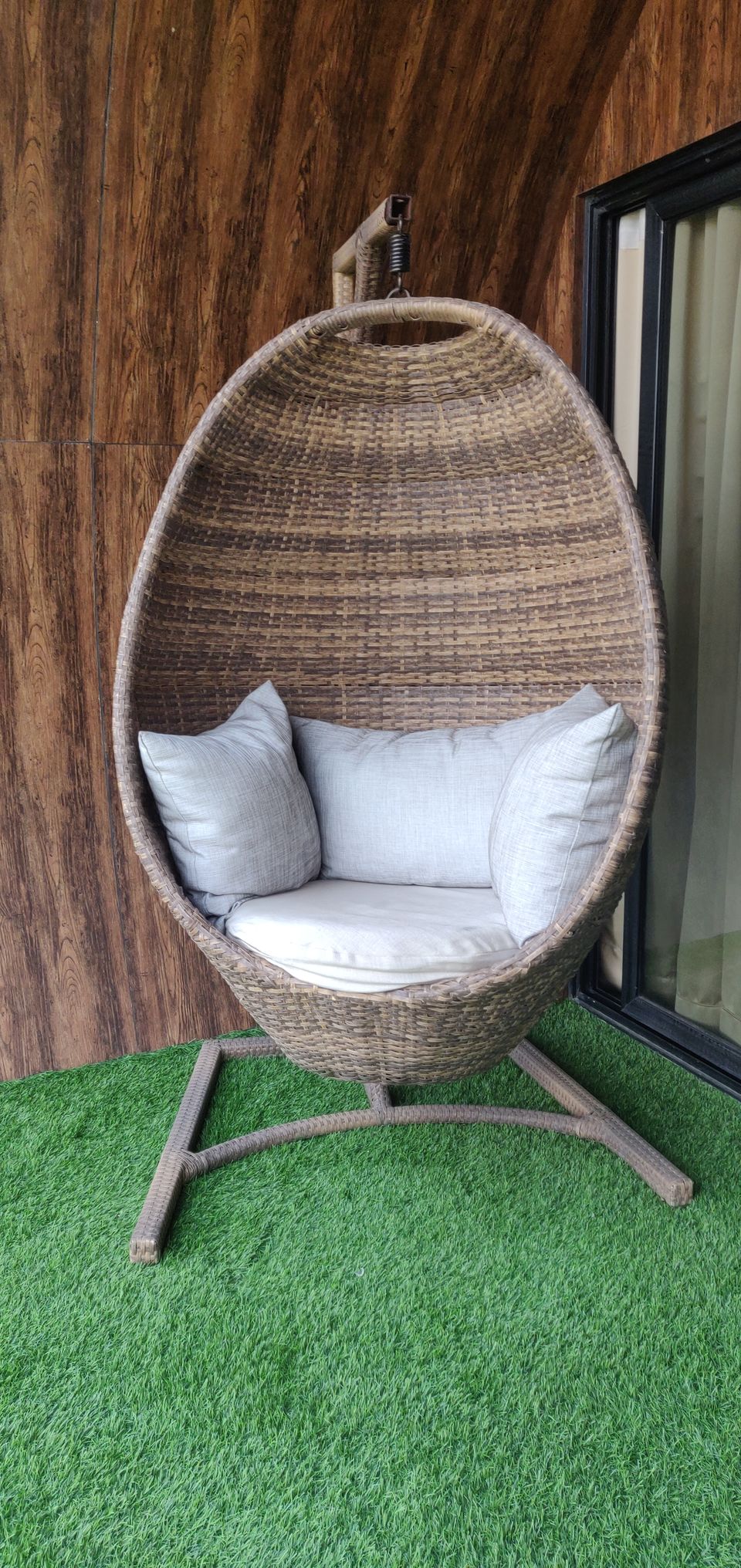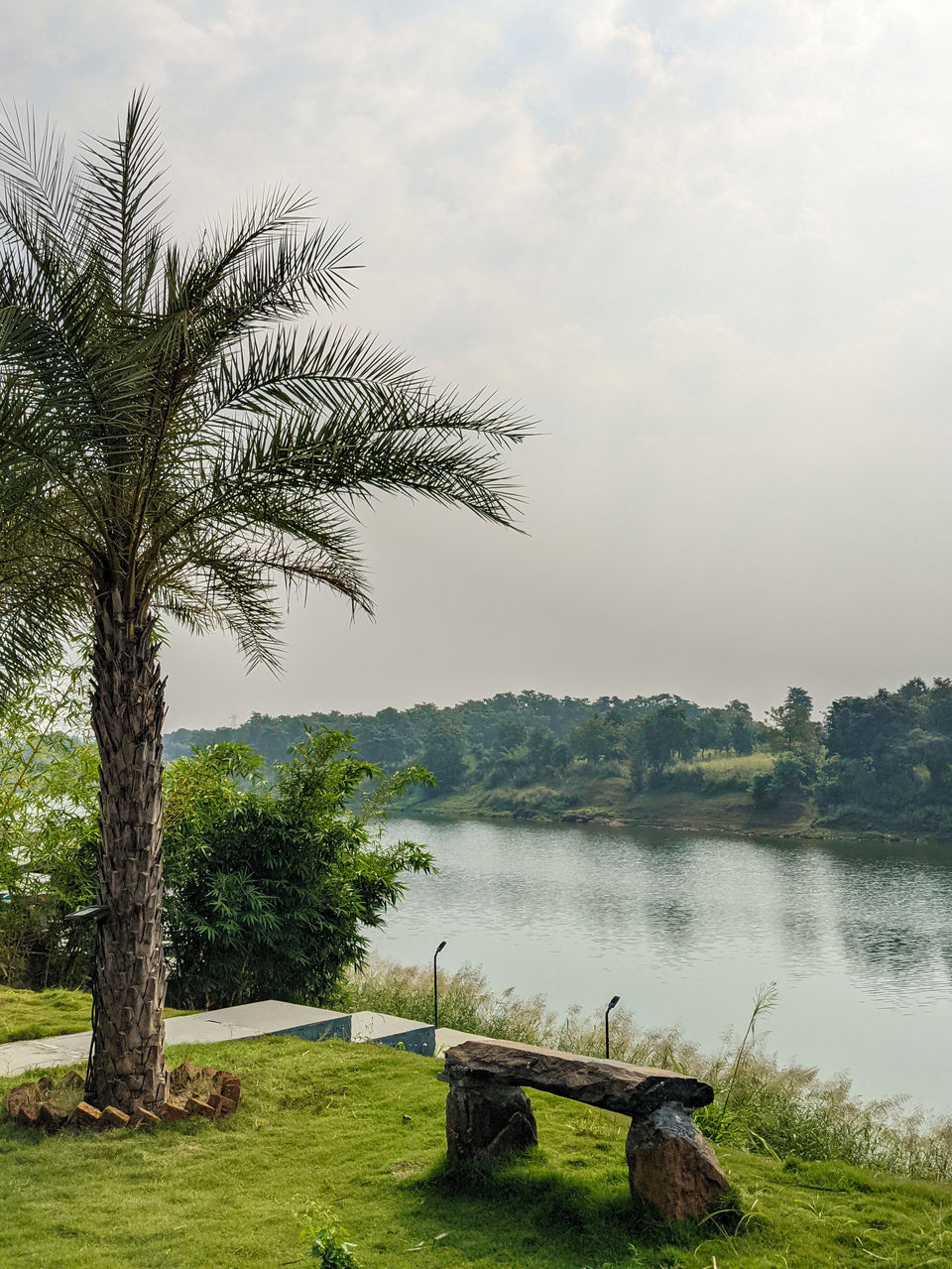 Some of the other thematic rooms include Stone Edge Room, Igloo, The A Room, Bubble Room and the list goes on.
We also personally loved the Log Cabins, it's perfect for a countryside vacation feel not too far from the city.
2. Movie Under The Stars
Anchaviyo has a dedicated screening section for you to enjoy a movie under the stars with bae or a bunch of friends, you can cast your favourite movie from Netflix on the screen, order some pizza, and enjoy the comfort of loungers.
The weather at this time of the year is ideal for you to enjoy an open movie screening!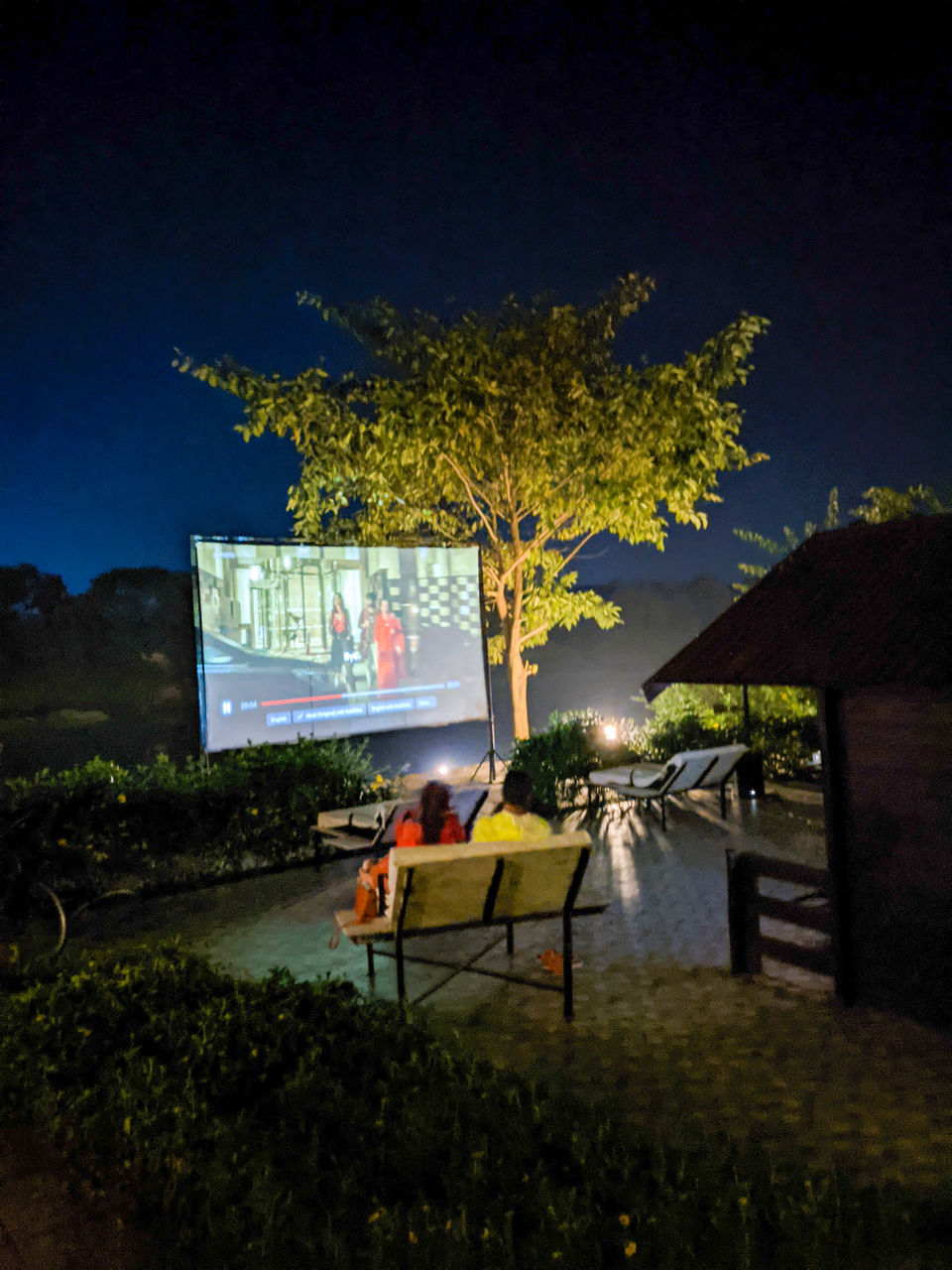 3. Bunch of activities: The number of activities at Anchaviyo will ensure that you never have a dull moment. Some of the free activities include - Kayaking, Paddle Boating in the river to a breathtaking view of the sunset!
Another activity that we loved and highly recommend at the property is cycling, ride through the lush green haven and explore every inch of this humongous property.
You can also opt for some of the paid activities such as speed boating ATV rides.
There's an indoor gaming room too for a quick game of Air Hockey, Table Tennis, Carrom.
If you're with your squad, then don't forget to carry your cricket kit or football kit because the lawns are perfect for a game day!
4. Riverside Restaurant
The restaurant is a tastefully done contemporary door into the world of multicuisine food.
The interiors have a hint of Greece with a view of the river making for the most memorable breakfasts and lunches. We personally loved watching the calm river while digging into some delicious food. The buffets are wholesome with a fair variety of Pan Asian, Italian, Indian food with the most lip-smacking desserts.
As I write this, I'm definitely dreaming of the Thai curry, Fettuccine Arrabbiata, and their pastries!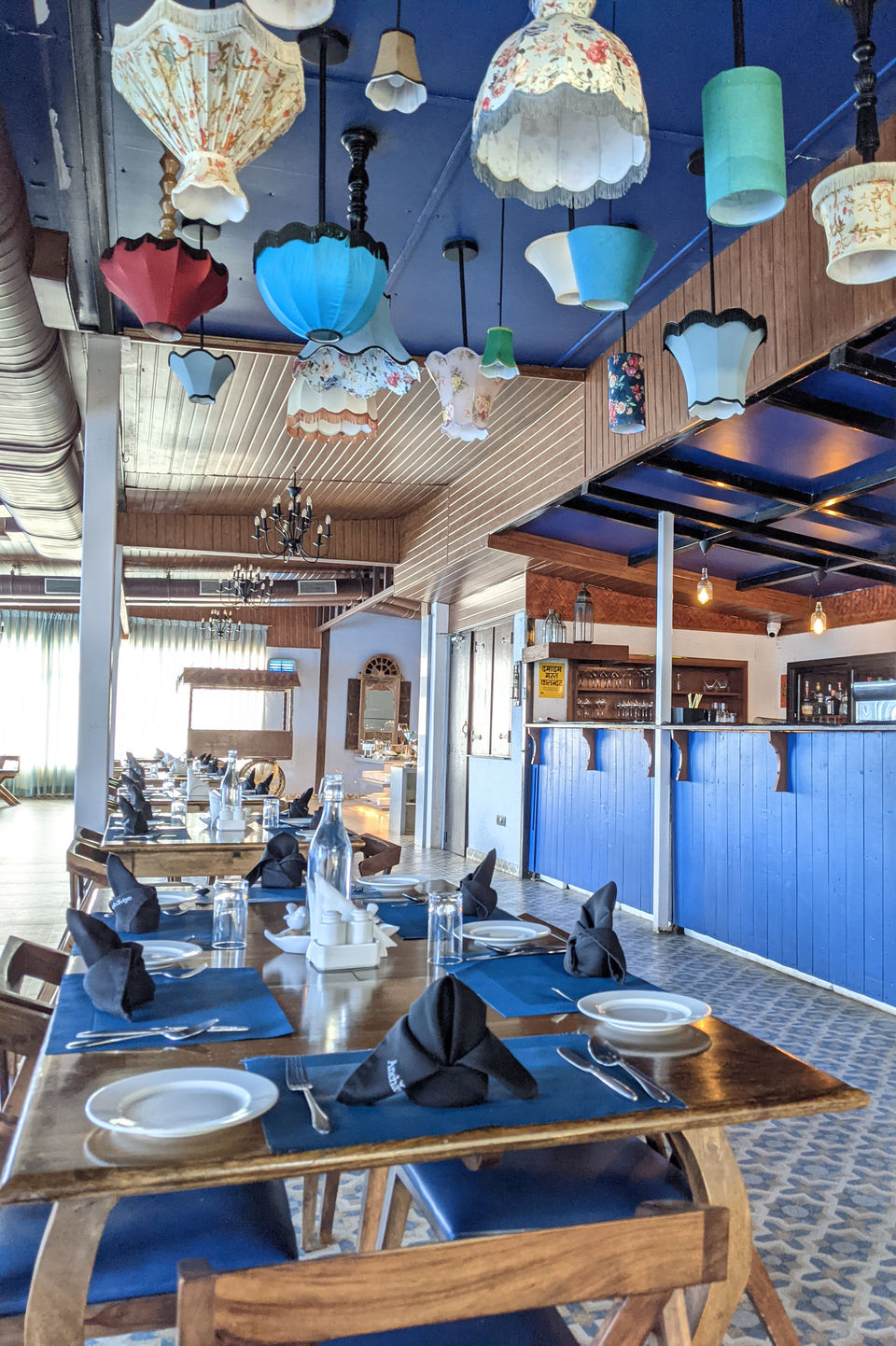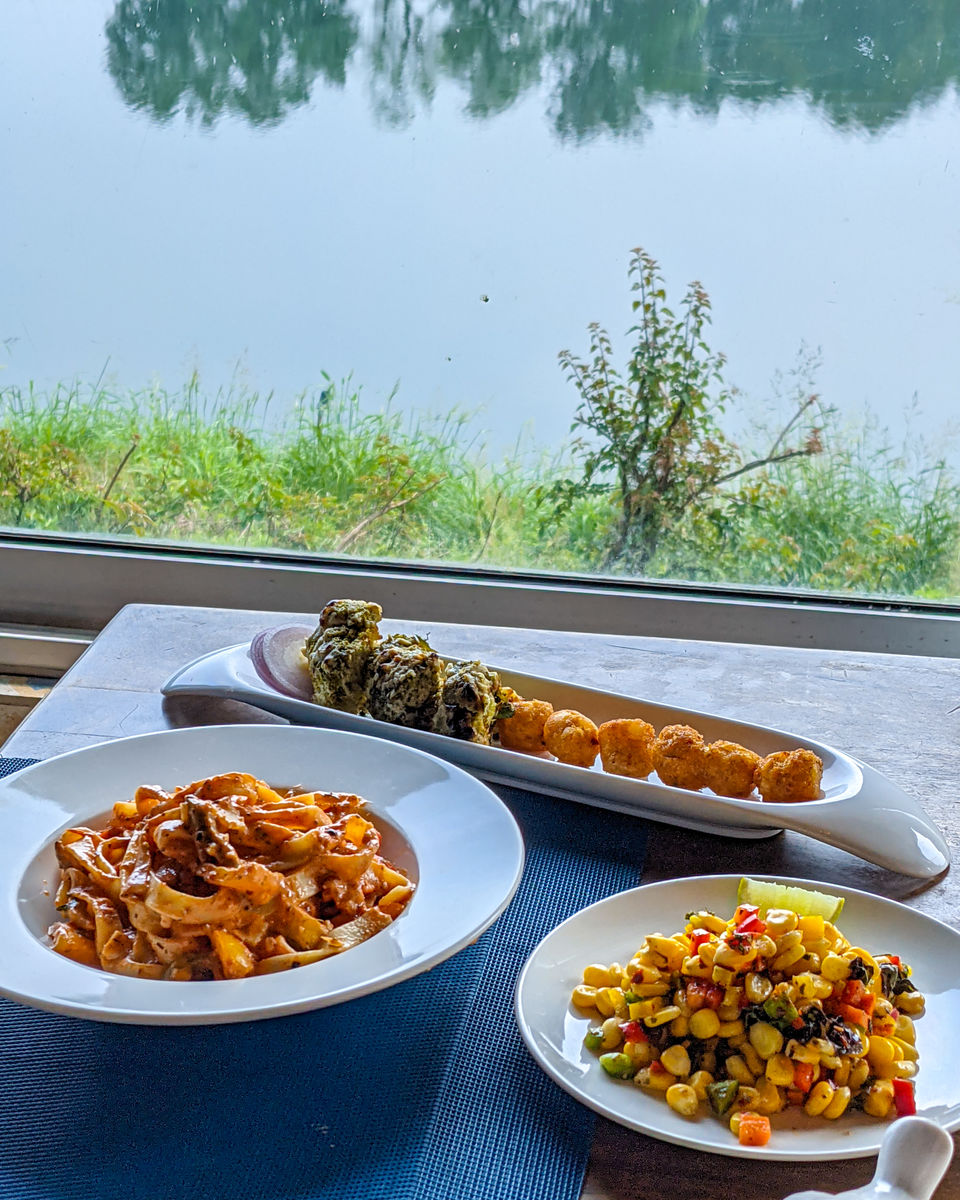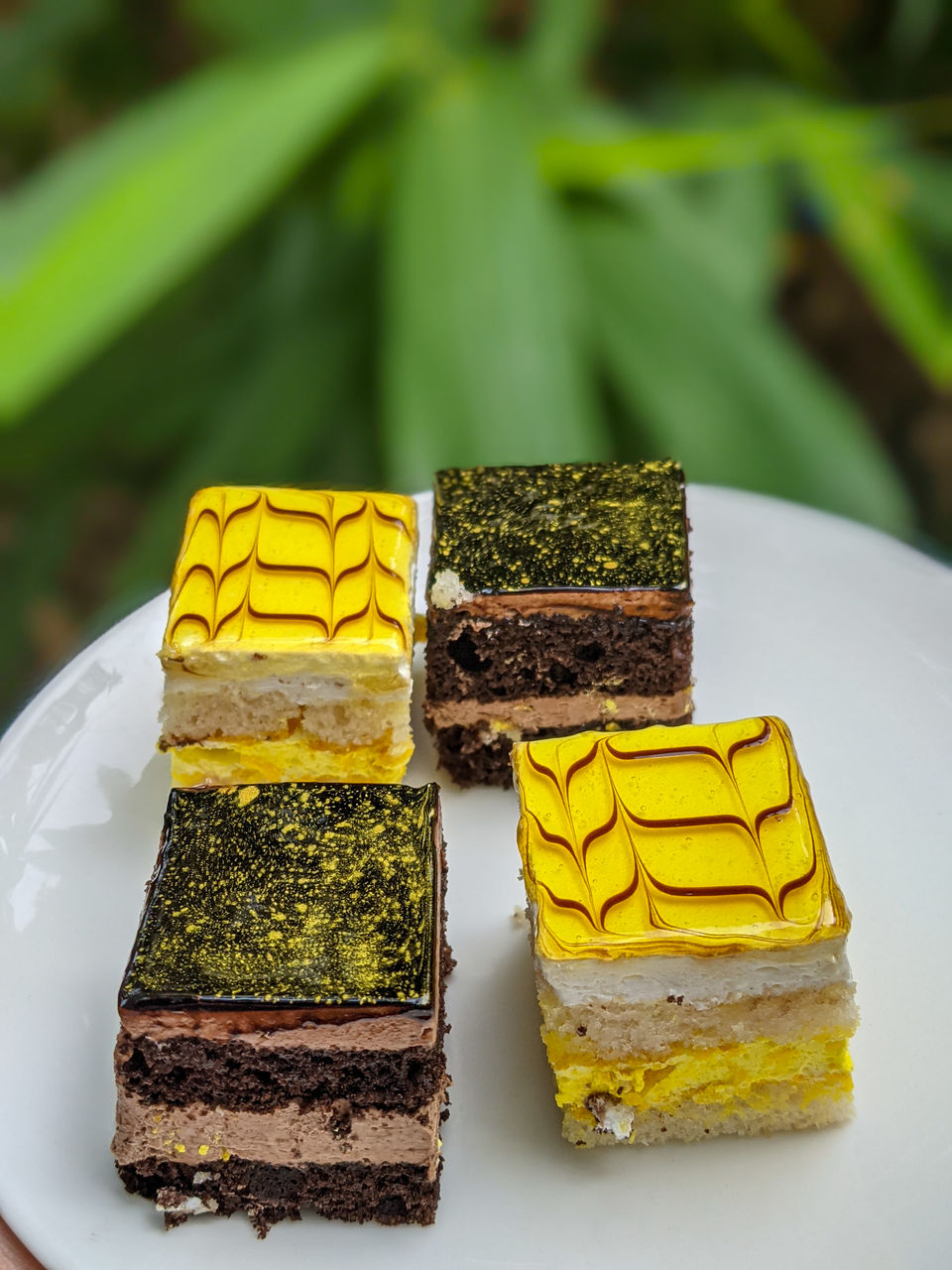 5. Rendezvous with Nature
If you're looking to truly connect with yourself in the company of nature, Anchaviyo is it for you. Our mornings begin with chirping of birds, evenings were spent enjoying the sunset by the rivers, and most of the days and nights vanished in the windy air on the many swings around the property.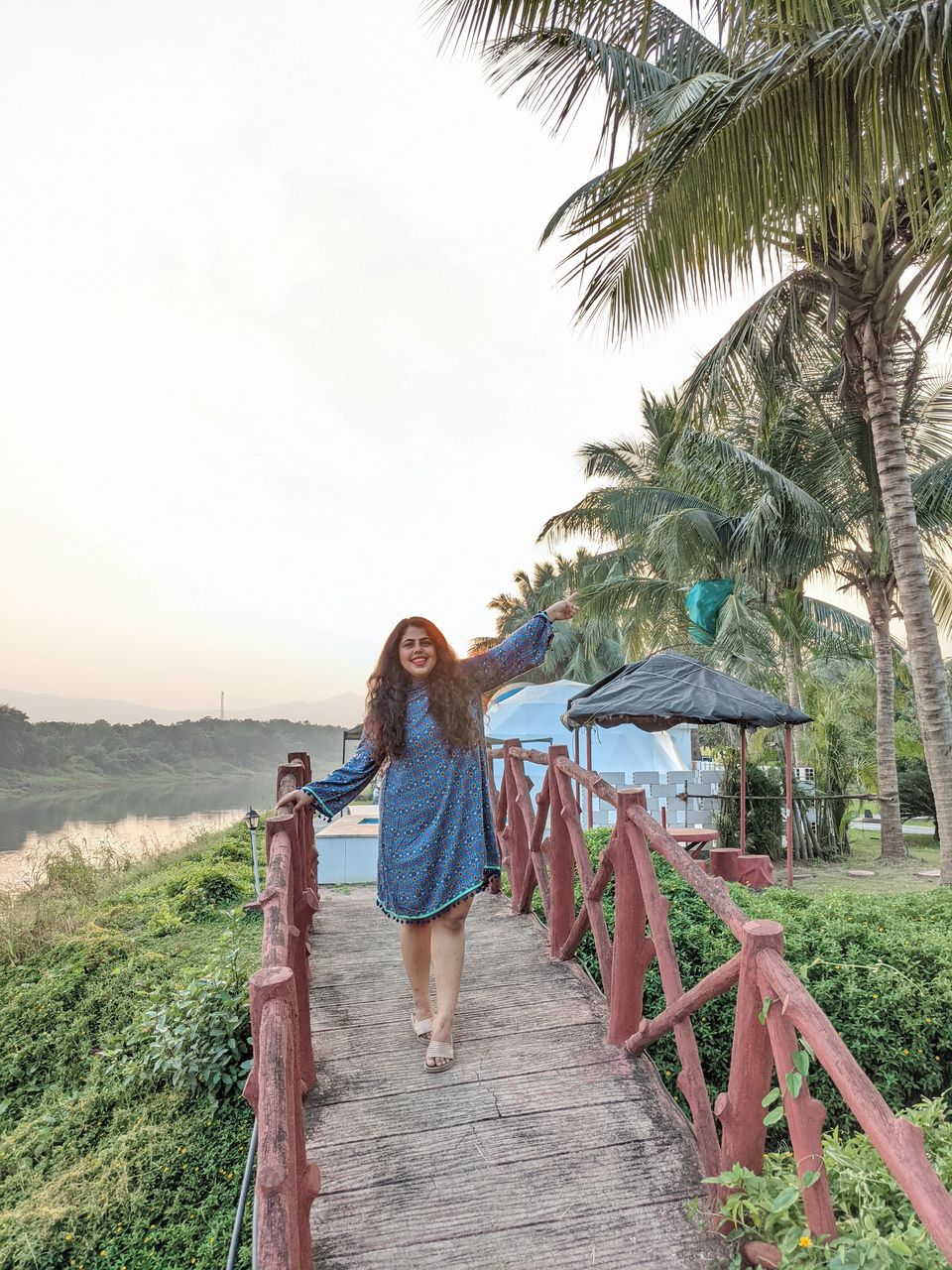 If you're looking for a destination vacation experience not too away from home, then Anchaviyo has got you covered.