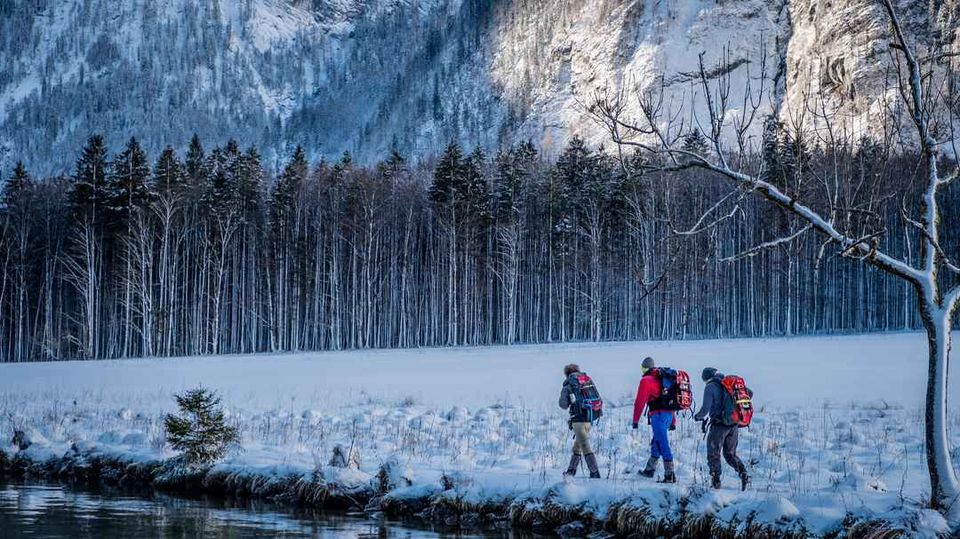 Strange as it may sound, an adventurer at heart cannot say no to the mountains, even if it means braving the chilly weather. The call is even harder to resist when it's about a rendezvous with the majestic snow-clad Himalayas. However, travelling to the mountains, especially in the winter, comes with some indispensable prerequisites, including proper gear that keeps you warm and active in the cold weather.
While innerwear and furry snow jackets are absolutely essential to help avoid the cold, you can't deny the logistical conundrum they may pose, especially when you are planning to spend more than just a long weekend in the mountains. Besides, no matter how warm a jacket or a pair of socks is, you always wish for something that could make you feel cosy instantly.
Well, what if there's a 'magic pouch' that can warm your body up within minutes! WARMEE — a recently launched air-activated self-heating pouch is turning out to be every adventurer's best buddy in the freezing weather conditions.
What exactly is WARMEE?
Conceptualised and formulated by a team of experts who are adept at simplifying science and making our lives better, WARMEE is a hi-tech concoction made from simple ingredients that we use everyday. The whole product is eco-friendly, biodegradable, and thus resonates with the company's ethos of sustainable travel.
How does it work?
Using WARMEE is so easy! All you have to do is tear open the outer packet, shake the pouch for a few seconds and experience how, over a few minutes, this air-activated body-warming pouch starts emanating heat magically. Remember, the most important and simplest instructions: place it inside your gloves, your socks, your jacket pockets, etc., and then wait for a few minutes as the pouches begin warming you up. This warmth can last for up to eight hours.
In case you're wondering about the safety, the pouch is absolutely non-toxic and non-combustible. You just need to ensure that you keep the pouch enclosed all the time. As it lasts for so many hours, do not go off to sleep while it is in contact with your body, especially if you have sensitive skin.
Why WARMEE?
As WARMEE is available in different shapes and sizes, like for feet, hands, body, and even sleeping bags, you will have your own portable heater whenever you travel to colder regions. Moreover, WARMEE poses absolutely no hazard, it's easy to carry, and is eco-friendly, all of which make it worthy of every traveller's kit.

Who is it for?
The hardcore adventurer who is all set to summit the Everest, an enthusiast who's trying to capture the Milky Way on a cold winter night, or anyone in your family who always complains of cold feet and hands despite wearing layer on layer — this is the perfect winter companion! Such is the popularity of WARMEE that it's already in huge demand even among Bollywood bigwigs, leading industrialists, social media influencers, and professional adventurers.
Travelling to cold destinations means taking the risk of getting out of your comfort zone and not letting the conditions stop you from venturing out. So, the next time you're travelling to someplace in the lap of the Himalayas, pack a few WARMEEs along with those jackets and woolens and you, too, will know why it's your best travel buddy.
Get travel inspiration from us daily! Save our number and send a Whatsapp message on 9599147110 to begin!
Explore the best of travel inspiration on Tripoto Instagram!
In association with WARMEE