Any vacation to an exciting destination becomes a beautiful memory with the kind of experiences you enjoy on your trip. Dubai as a holiday destination charms travelers worldwide with its alluring attractions, stylish lifestyle and with a stunning blend of modern and Arabic vistas. Dubai takes you on a beautiful trip down its memory lane as well as gets you high and energetic with its contemporary lifestyle and record breaking attractions which are unique in the world giving you an extraordinary holiday experience. What makes Dubai so special is that it lets you experience sights which are seldom found in any other destination. Not only can you come across the world's tallest, biggest and largest type of attractions, you can also enjoy one of a kind excursions and adventure sports which you will not imagine to experience in a Middle Eastern destination. Check out these experiences on your next trip to Dubai.
1. Conquer the Arabian sand dunes on a Desert Safari tour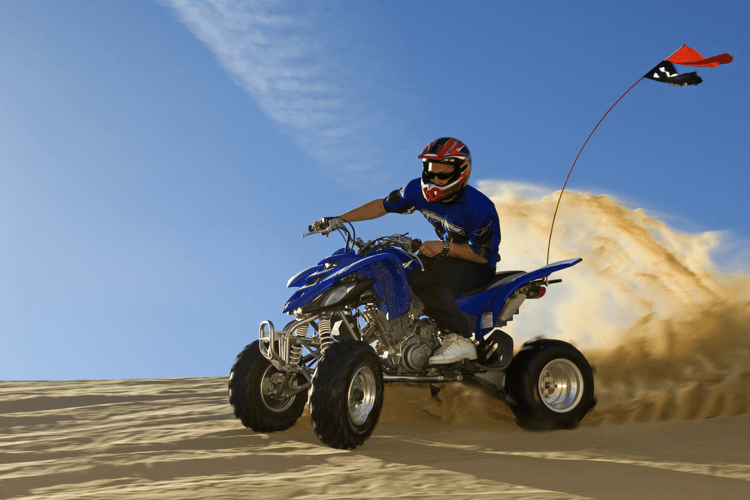 Leave the city behind and head forth to the fascinating desert of Dubai for an adventurous day. Once you are in the desert, you get a chance to try some exciting sand sports such as sand boarding, dune bashing and much more. Enjoy a thrilling quad biking experience in Dubai desert – an exciting activity you must try on your desert safari. Ride on a giant wheeled automobile through the uneven trackless desert sand dunes and enjoy the thrill of a bumpy ride maneuvering across an uneven landscape.

2. Be amazed at the incredible sights during a Dubai City Tour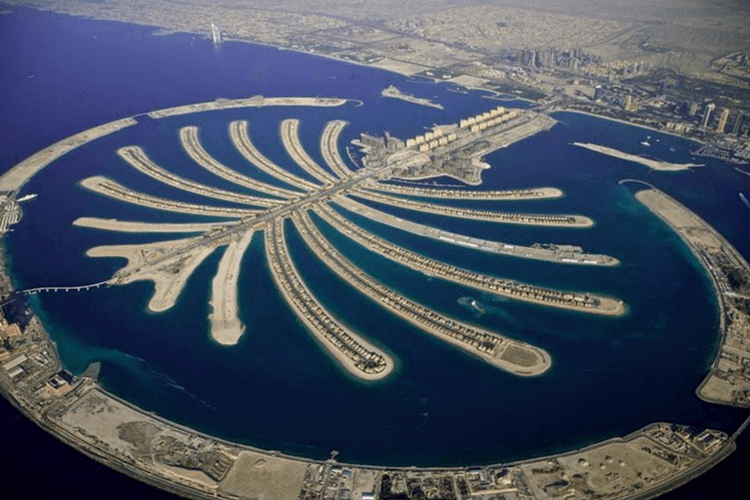 Dubai is eminent for its stunning cityscape teemed with some of the most astonishing architectural man made wonders that the world has ever seen. Cocooned among these splendid structures are the reminiscence of Dubai's charming bygone era. A city tour of this fascinating emirate lets you experience the best of Dubai's contrasting worlds and takes you through some of the captivating sights and landmarks of Dubai.
3. Marvel at the wondrous Burj Khalifa and Dubai Fountain
For most travelers, a trip to Dubai's iconic land mark - Burj Khalifa and the graceful Dubai Fountain are top most attractions they look forward to visit. The number one spot on any Dubai traveller's wish list is Burj Khalifa that is indeed a 'not to miss' attraction. Soaring high into the sky, Burj Khalifa symbolizes Dubai's enthusiasm to make imagination into possible reality. The observation deck on the 124th level of Burj Khalifa offers striking panoramic views of Dubai city and its beyond. Visit Burj Khalifa at night time and watch Dubai dazzling in illuminated city lights. For a complete experience, combine it with a free show of an impeccably synced performance of water, sound and lights that the world's tallest fountain-Dubai Fountain put ups for you that will leave you mesmerized.
4. Go Skiing in Dubai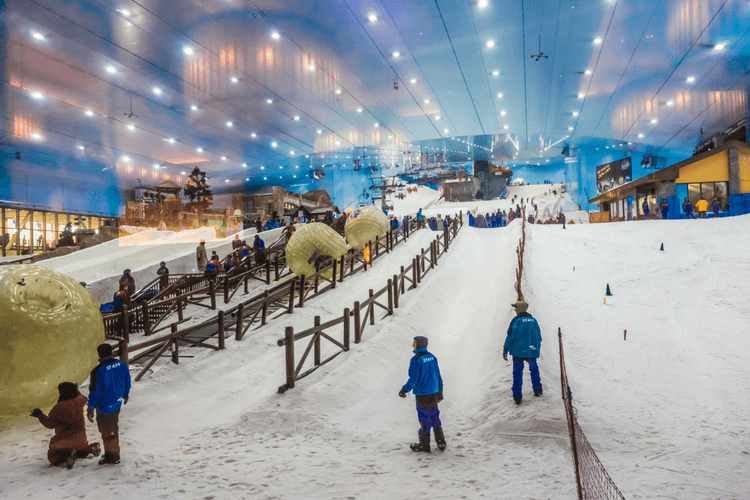 You can enjoy the unimaginable in Dubai; play in the snow amid the hot desert land at Ski Dubai. Middle East's first ski park , the Ski Dubai is designed to give you a chilling relief from the desert heat as well as offers a joyous time playing in winter land. This indoor winter wonderland is a ski resort set inside the Mall of the Emirates. It is a mountain themed park where it snows year around and offers various levels of slopes where you can enjoy thrilling skiing experiences on various speeds and steeps. You can enjoy exciting activities such as snowboarding, chairlift rides, tobogganing, watch penguins parading and have a good time away from the heat of the city.
5. Go diving with the sharks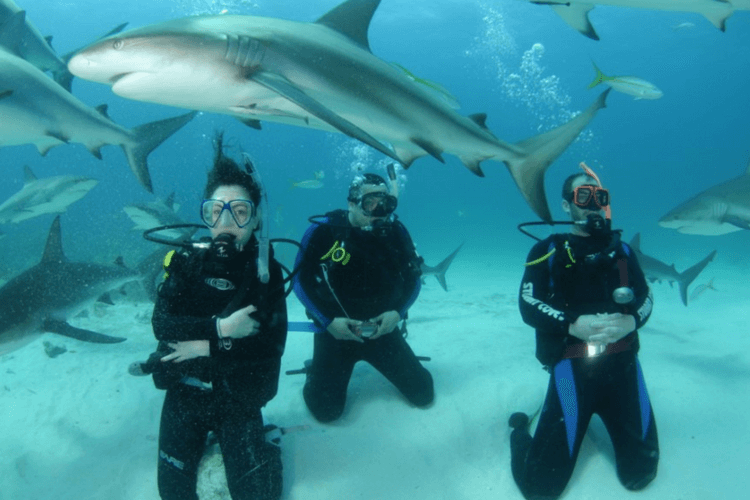 Swim along with some of the world's deadliest predators. At Dubai Aquarium and Underwater Zoo and Aquaventure Water Park and Lost Chambers Aquarium, you have the chance to go on diving experiences that triumphs your fears, and come close to sharks and rays. It is a thrilling way to come across a range of sharks and rays species such as reef sharks, zebra sharks, leopard rays, and cow nose rays. An impressive adrenaline pumping one of a kind adventure that adds an adventurous twist to you Dubai vacation.
6. Enjoy a heart stopping Sky Diving experience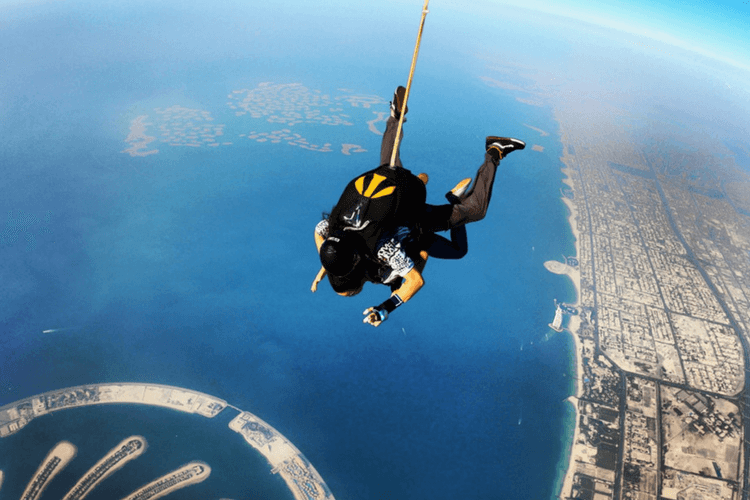 There are lots of things in life that you should experience at least once and Sky Diving is indeed one of them. Combine this heart pumping experience with beautiful vistas of Dubai City and you have for yourself an unforgettable life time experience. Take a deep breath as you plunge down to the earth and experience the mix of emotions – the rush of exhilaration while being spell bound by the beguiling picturesque bird's eye view of Dubai. With sky diving catching up with the youth and the thrill to see Dubai from above at some of the best diving zones in the world, this is one extraordinary activity to try out on your Dubai trip.
7. Defy gravity with an indoor ski diving experience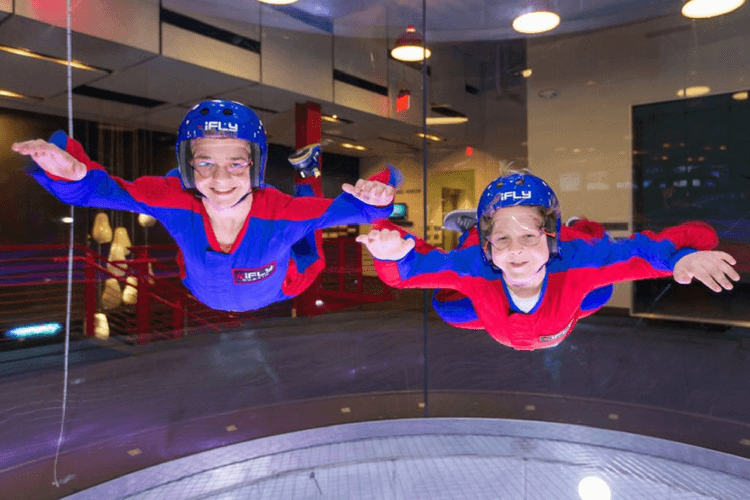 If you always wanted to know how sky diving felt like but are not so courageous to take the leap to try the real experience, I Fly Dubai lets your dream of flying come true. I Fly Dubai is Middle East's first indoor gravity defying activity where you can experience the same free falling effect of sky diving only the whole experience is done indoors inside a state-of-the-art wind tunnel. This thrilling attraction has become hugely popular among teens and youngsters and is one of the must try adventure in Dubai.
8. Enjoy a Hot air balloon ride
Ever imagined a magic carpet ride over the Arabian sand dunes, here's a simple way to make it a reality. Glide over the sublime desert on a hot air balloon and experience a smooth ride amid a magical sunrise on the golden brown desert horizon. The trip gives you amazing views of the Arabian Desert under clear blue skies where you can discover the serene side of Dubai and its breathtaking sights.
Dubai stuns us in many ways; this extra ordinary destination comes up with unique attractions that leave visitors wanting for more. With a plethora of thrilling activities and scenic excursions, Dubai takes you through a whirlwind of unique experiences that makes your vacation unforgettable.