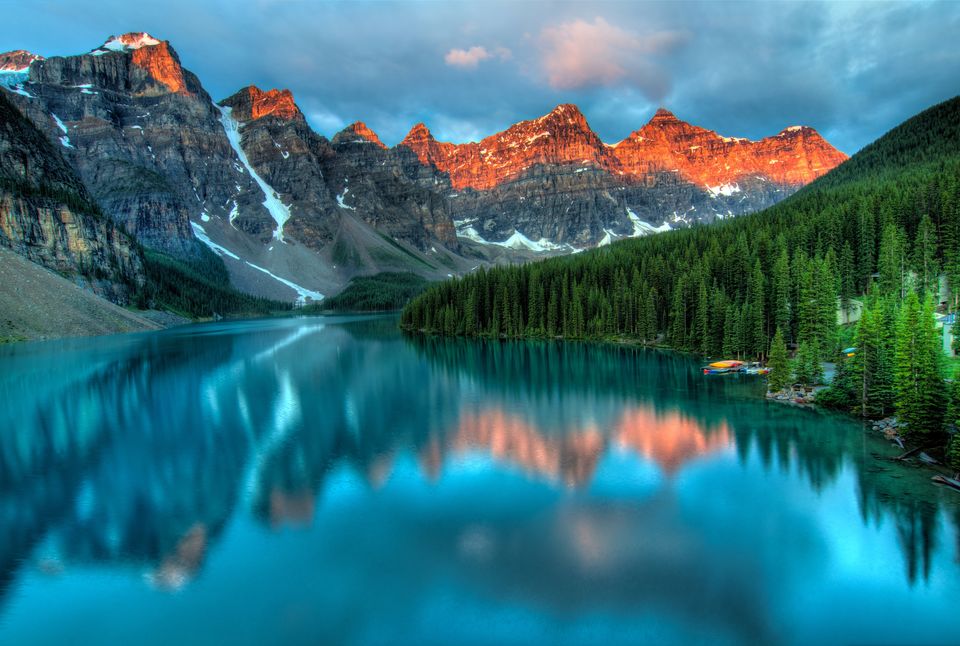 From its unique natural beauty to its thriving city centers, the province of Alberta provides something for everyone. Visitors will find no shortage of exciting recreational opportunities, no matter what time of year they visit. Here are just a few of the options that await those lucky enough to travel to this gorgeous corner of the globe.
Jasper National Park
According to the official website, this is the largest national park in the Canadian Rockies, sprawling over 11,000 square kilometers. It's also wilder and more remote than some of its local counterparts, making it a good choice for those who really enjoy roughing it in the great outdoors. Some of the sights that await include glaciers, canyons, lakes, and, of course, wildlife. There are likely to be far fewer tourists here outside of the peak summer season -- and bear in mind that in winter, the park is closed outright.
Calgary Stampede
The city's Old-West vibe is never more evident than during this ten-day celebration, held every July. With rodeos, country music festivals, and a midway with carnival rides, this party is sure to bring out every visitor's inner cowboy and cowgirl. Unfortunately I broke a tooth while chomping on a plate of ribs, and had a little dental emergency in Calgary, but luckily that couldn't ruin my trip. Visit the Stampede's official website for more information on the 2018 celebration.
Icefields Parkway
No trip to Alberta would be complete without taking this stunning drive through the rugged and snowcapped terrain of the Icefields. Be sure to stop at the Icefields Center to try out the Glacier Skywalk, which suspends visitors 280 meters above the Athabasca Glacier. The drive also features a number of scenic lookouts, as well as opportunities for day hikes. For more information and travel directions, try this resource.
Banff National Park
While this is decidedly more of a tourist destination than its wilder cousin, Jasper, the scenery at Banff is well worth the hassle of dealing with a few extra people. Take a leisurely drive through the mountains and spectacular ice formations, and keep an eye out for caribou and elk. You might even spot a grizzly or two. Lake Louise, located within the park, is one of Canada's most popular spots year-round. In winter, take advantage of its fabulous ski resort; in summer, stay at the nearby campground for a totally immersive park experience.
The Royal Tyrrell Museum of Paleontology
So many fossilized dinosaur remains have been discovered in Drumheller that the town has earned the moniker "Town of the Dinosaurs." The museum takes an in-depth look at these fossils, as well as the overall history of the area. Drumheller even offers a driving tour of the "Dinosaur Trail," taking visitors on an unforgettable trip through the badlands.
West Edmonton Mall
What's so great about a mall? Surely you have one of those at home, right? The answer is: Probably not like this one. This city-within-walls offers mini golf, a skating rink, an indoor water park, and an aquarium, as well as the usual venues for shopping and dining. The mall is a particularly good choice for families visiting in winter; after one too many days of hitting the slopes, an indoor adventure provides just the right change of pace. See the official West Edmonton Mall website for a comprehensive list of offerings.
From snowcapped peaks to jagged canyons, from the romance of untamed wilderness to the excitement of foot-stomping hoedowns, Alberta never ceases to delight each and every one of the senses. Be sure to allow plenty of time for exploration; once you're here, you may never want to go home again.