Nowadays, almost anything can be bought off the Internet. However, one of the most common online purchases is clothing. Although online shopping offers many advantages like saving time, effort and not having to wait in line to make a purchase, it also has a disadvantage. Not being able to fit or try on the clothes if it is a good fit is the biggest factor why there are people who would rather purchase their clothing from a physical store.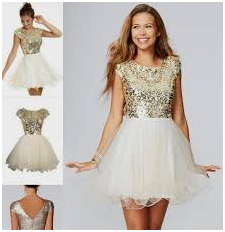 Online clothes shopping, especially if you want to stock up on fall fashions, can be a bit tricky if you're doing it for your junior teen. That's because junior teens have a different body type compared to kids and women. This makes it difficult for juniors to find a perfect sized piece of clothing when shopping online. Nevertheless, here are some valuable tips to make online clothes shopping successful for juniors.
• Visit an online shop that has a complete range of sizes. Moreover, choose an online shop that offers the styles you want. There are shops with contemporary designs while there are online shops that offer the trendiest designs of boutique tops perfect for juniors.
• Aside from finding stores that are specifically created for juniors, it is also advantageous to check out mainstream stores as these also carry junior sizes but gives you more options.
• Try to know more about the correct sizing of the apparel. Junior sizes are created to be slightly shorter, slimmer and smaller compared to other categories. Usually, the cuts are straighter compared to the curvy cuts of other categories. The bust and hips are also smaller. Shirts and pants are more fitted for this category. This is the sizing created because the junior body is still developing.
• Once you are familiar with the sizing, enjoy browsing the different sites to find the designs you are interested in wearing. When you come across an item you like, click the image to check for the price, available colors and most importantly available sizes. This is the time to check if you are familiar with sizing. The site will display either small, medium, large or numeric sizes in odd or even numbers that may be followed by letters. Examples include 2X for plus sizes or 16W. Some sites have a size chart; this is the best tool for you to be synced with the sizing the site follows.
• When you have decided on the design, color and size, simply add to bag and check out when all items you want have already been chosen. Make sure to double check the contents of your bag to ensure only the items you have picked are in there. This avoids overcharging and return issues.
• Check the return policy of the online shop; this is especially important if the fit is not to your liking. Do a final check on the checkout page and fill out shipping information. Keep this in mind, if you will not be using the item for a special occasion or there is no immediate need for the item; choose the standard shipping time to avoid extra costs.
The last thing you want is for your teen to catch the ire of a fashion police. So follow these helpful tips to make online shopping for juniors successful.