The travel industry saw a dwindling number of tourists visiting the UK after pound fell sharp following the Brexit. Many people gave up the holiday plans or made it cut short as planning holiday became a costly affair.
If you are planning a UK holiday then don't worry. Simply follow this money saving tips and you will enjoy every moment for sure.
Bargain, bargain and bargain
Do bargain every time you make a deal - whether for flights or hotels. Who knows an amazing deal awaits you at the other end? An empty flight seat or a hotel room at the night definitely calls for a deal. If you are working on a last minute trip deals, bargaining is going to save you.
Choose the right time
If you are booking your holidays your way, check out online sites like Hotels.com to get the best hotel-flight deals. To know the cheapest time to travel, simply enter the dates when you plan to have your holiday and see what they have to offer you. Apart from showcasing the fares, you will even get access to Hotels.com discount codes for the specific deals. 

Opt for an indirect flight
If you have enough time to travel then why not spend a few hours at the airport itself? This may sound crazy but, what is wrong in that if you can manage to save a few pounds this way. Direct flights are definitely convenient but, it will suck up money from your wallet. So going for the above options can be really affordable.
Check out the price comparison sites
If you want to know what different sites have to offer you then better go for the comparison sites. They will display the fares for the holiday packages, for travel insurance, car rentals, etc. There are chances that sites may not show you all the services along with the fares. So better check everything individually and see what everyone offers you.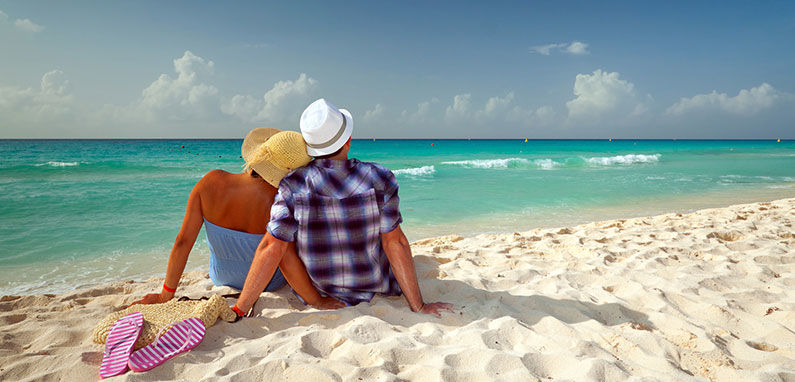 Check out the travel discounts
Whether it is about flights or hotels, car rentals or travel insurance, everything comes with a discount. You can easily spot one at the discount provider websites like Voucher codes, Vouchershops, Myvouchercodes, etc. Go through the deals and see what they all have to offer you. Most of the time you are going to find a deal that will be easily acceptable to your pocket.  

Travel with less luggage
Always make sure that you abide by the flight rules and have luggage just right according to the weight and size criteria. More luggage can lead you to more expenses. So weighing everything before you leave for the airport is a better idea.
Carry your food
It would be wise to carry snacks like sandwich or wafers or even cold drinks when you are traveling. This can significantly bring down the cost of food especially when you are traveling as a family.
So next time when you plan to book your holidays, just follow these tips and enjoy a budget-friendly vacation for sure.