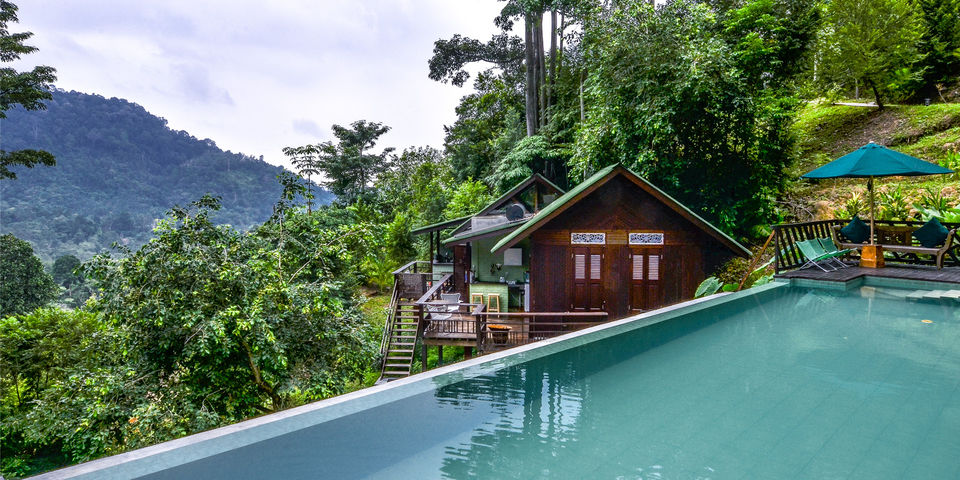 There's something about being amidst nature that just calms us down instantly. For some, it is the feel of grass on the skin that soothes the mind; for others, it is simply taking in the tranquil sights of mountains, trees and wildlife coexisting peacefully. Whatever be the reason, jungle retreats are a soul refresher, and if a break from stress is what you were looking for in Malaysia, this is where you should be put up:
The Shorea: Nestled in lush greenery, The Shorea has four boutique retreat chalets whose windows open up to tall trees and blue skies. It's USP? The infinity pool that faces the mountains!
Sailor's Rest: A jungle retreat that has an actual boathouse! What more could you want? The boathouse is just one of the three chalets that are tucked away in Janda Baik, which is 45 km from KL.
Idaman House: Also located in Janda Baik, Pahang, Idaman House has five rooms on offer that can accommodate around 10 guests. Once you've relaxed here enough, make sure to get your detective hats on and look for the secret tree house.
Each of these places can be easily accessed by buses (tickets for which you can take online from redbus ) and will reach you faster too.