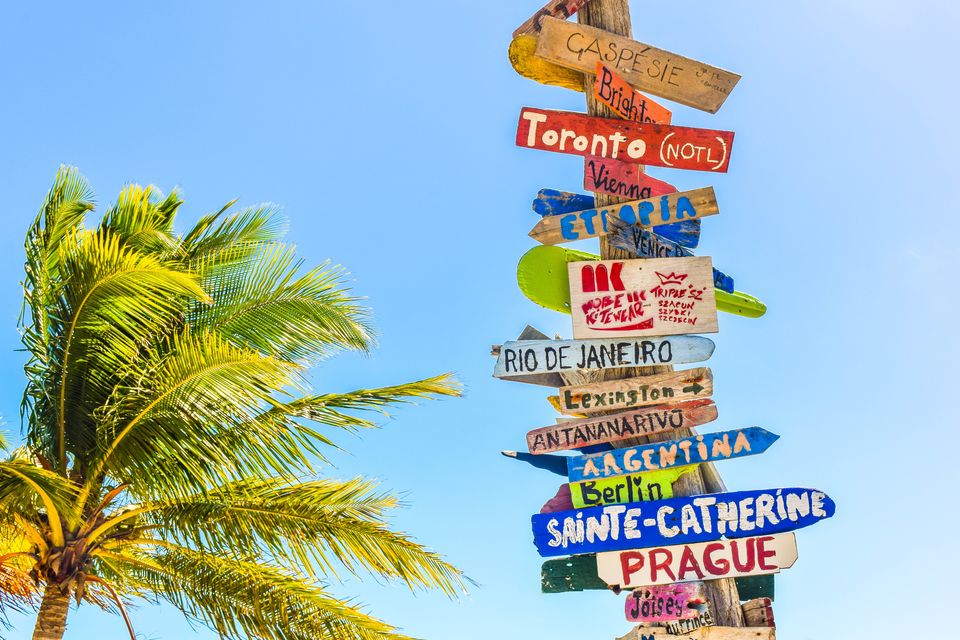 Travelling is one of the most enjoyable experiences ever, at least to the majority of people. Still, have you ever wondered why one trip is more gratifying than others, and you have so many memories from a simple trip than those awaited visits of popular locations?
While travelling can be a truly awarding and inspiring experience, it doesn't mean that you actually get the real vibe of the place you are visiting. Obviously, you do not become a local to a place you simply went to visit, but what if we told you there is a way to experience the local atmosphere without moving somewhere?
'In order to turn travelling into a full experience, you need to be both a local and a tourist to the place. This will help you build those unforgettable and authentic experiences you would otherwise miss completely' – says Katherine Winston, an HR manager at Aussiewritings.com.
To help you out, we have created a list of the top 5 activities that will help you feel the atmosphere of the country you are visiting:
1. Go for the Local Boutique Hotels
Instead of those amazingly furnished, brand-name hotels that are created for the sole purpose of accommodating likeminded travelers on their vacation, break the chain on your next visit to another country. A boutique hotel will have not only fewer guests, but will also allow you to meet the locals.
Let's say you visit a great hotel in the country you are visiting. This hotel will allow you to get an amazing accommodation, but you will also notice how the number of travelers like you makes you 'just another client' to the staff. In boutique hotels, you can get more personalized service, and enjoy actually meeting the locals.
2. Do Not Plan Your Trips Based on 'Tourist Seasons'
You are probably visiting countries during their 'tourist season'. Tourists are not foolish for booking their trips for Venice in the summer, since this is a great way to avoid the constant rain. However, being in a new place at the same time as everyone else on this planet can not only ruin the experience, but actually prevent you from grasping the culture of the country.
If you do visit Venice in summer, you will probably get the same feeling as you get if you go to the shopping mall a day before you give out Christmas presents – everyone is there. All restaurants are full with tourists, and you can barely detect the locals.
Instead, try to visit the place out of 'tourist season'. You will learn that there is much more to a country when you can actually see the things without being distracted. Since we took Venice as an example, there are actually many things you can do in rainy Venice.
3. Stop Travelling in Groups
Travelling with groups certainly has many advantages, one of them being meeting new people. Still, if you want the authentic experience in a place you haven't visited yet, you should start thinking small.
We don't say that you should go on a vacation on your own, even though this can turn out to be a great experience. If you do not want to travel alone, take one or two other people with you and start to get to know the culture.
You can also book a private guide for your travels. This may cost you a bit more, but you will immediately notice the difference. A good private guide will provide you with the insider knowledge of the country's language and culture.
4. Get Lost in the Place
Some people are too organized to even imagine getting lost in a new place, but this is actually recommended when it comes to learning about the locals and the country. Instead of roaming around town with a map where you have selected all the places you want to visit, be aimless. If you do this, you will learn that there is much more to a city than those monuments and standard landmarks.
Surely, we do not say you should just wander around and visit the bad neighborhoods, but you can actually select an area and start acting like a local. Throw out that map and instead of looking at it at all times, actually speak to the locals about the places to visit!
5. Learn Their Language
Surely, you cannot learn a language in the few days or weeks you spend in a new place. However, learning a few phrases from the locals will help boost the interest you have in the country, as well as allow you to create an immediate connection with their culture.
Try out these five tips to notice a difference in your travelling experiences. When you challenge yourself to actually immerse in a new culture, you will learn that there is much more to the country that meets the eye.