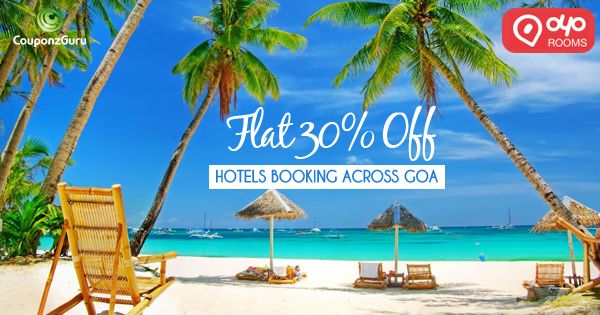 India is a country surrounded by water from 3 sides. Some of the world's longest coastline is in its map; it hosts some of the most exotic and scenic beaches in the world. They offer everything- sunbathing, adventures, solitude, peace, tranquility, sightseeing beauty, crystal clear water, white sands. They lay an excellent ground for fun, enjoyment and partying.
Beaches are the most beautiful things made by God. They render an excellent combination of three most lovable things in this world- that is sunshine, sand and sea! They are the perfect place for relaxing and enjoying every moment spent there. The moment you keep your feet on the golden sands spread on the shore, an undefined feeling of comfort, strikes. And that undefined feeling of comfort lets you forget all your worries and tensions of day to day life.
Plus the foods offered in the coastal areas of India are considered to be the best in the world. If you ever have a chance of hitting the sea shores of Mumbai don't miss the foods available on the food stalls over there! They are really amazing in taste and flavor. A decade back I was staying in Mumbai and after my college lecture, I used to hang around the beaches of Mumbai with my friends. We used to stump our feet in sands for hours and hours! I still remember those days!

If you are interested in knowing the top 5 beaches of India then please be with me.
1. Varkala Beach in Kerala
It is one of India's incredibly stunning beaches located at a travel distance of 1 hour from Trivandrum. The setting of this beach will make you hold your heart. From Varkala town, it hardly takes 10 minutes to reach there. No doubt the climate of Varkala is extremely humid but from December till March, you will find the weather to be good- dry and sunny.
2. Gokarna Beach in Northern Karnataka
It is located along the coastline of North West part of Karnataka in a small but pretty town named as Gokarna. There are numerous temples and holy places in Karnataka mostly dedicated to Lord Shiva. It is much famous for the stunning beaches that it has. It hosts four pristine beaches- Om beach, Kutle Beach, Half moon beach and the Paradise beach, nestled nearby.
3. Kovalam beach in kerala
Kovalam beach which lay along the Malabar Coast is a world famous beach in Kerala. Actually it's a union of 3 beaches- Lighthouse Beach, Samudra Beach and Hawa Beach. Out of them Lighthouse Beach is the most popular one often crowded with tourists. You can find lot of things here- Ayurvedic Health Resorts, swimming pools, shopping zones and Herbal Message Centers.
4. Baga beach in North Goa
Baga Beach is one of the most happening beaches of India. It falls in the north side of Goa. For those who like party kind of atmosphere, Baga beach is an ideal place. Loud music, water sports, bars, clubs, dolphin sightseeing, para sailing- you will find all these things here!
5. Palolem Beach in South Goa
It is another beautiful beach situated in the Southern part of Goa, surrounded by thick forest of coconut trees which gives a mesmerizing look to it. It offers an excellent night life atmosphere for the party goers. The night life at Palolem Beach extends even till the wee hours of the morning! Though it is not necessary but if you will book your accommodation in advance it's much better.