Let us start with the similarities. Both are luxury trains that focus on Rajasthan and surrounding areas. The style of vacation and level of customer service are same in both the trains. Interestingly, itineraries of both the train have many similar destinations too. In the same tone, there are numerous differences between the two trains.
We will talk about it in detail here:
a) Palace on Wheels is the first luxury train in the country and Maharajas' Express is the latest one. This makes a huge difference when it comes to the electronic and technology based amenities inside the train. Maharajas' Express has latest technologies than Palace on Wheels.
b) Maharajas Express train is a premium luxury train with far superior services and facilities than Palace on Wheels. This is shown heavily on the tariff. The lowest fare in Maharajas' Express for seven nights and eight days is $6,840 per passenger and it is just $4,450 in Palace on Wheels.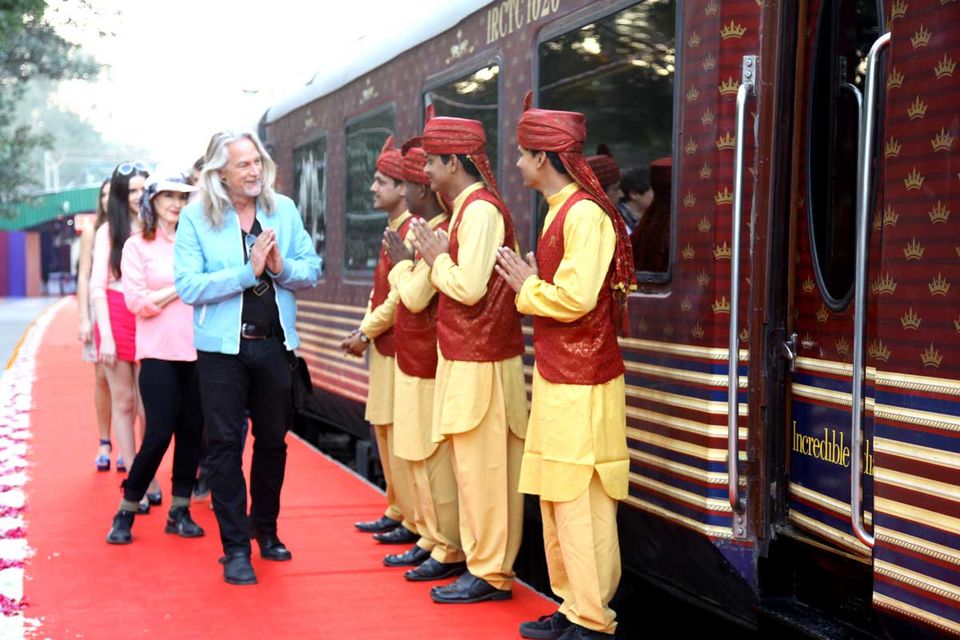 c) Palace on Wheels offers only one itinerary throughout the year. Maharajas' Express has five different itineraries which include two trips with four days and three nights length and three with seven nights and eight days length. All five tours cover important destinations in and around Rajasthan and other states.
d) Royal experience is taken up by a notch in Maharajas' Express. Swarowski crystal, gold plated cutler and many other luxury elements are missing in Palace on Wheels.
e) The Palace on Wheels train has a spa which offers both Ayurvedic and non-Ayurvedic treatments for the passengers. No such facilities are available in Maharajas' Express.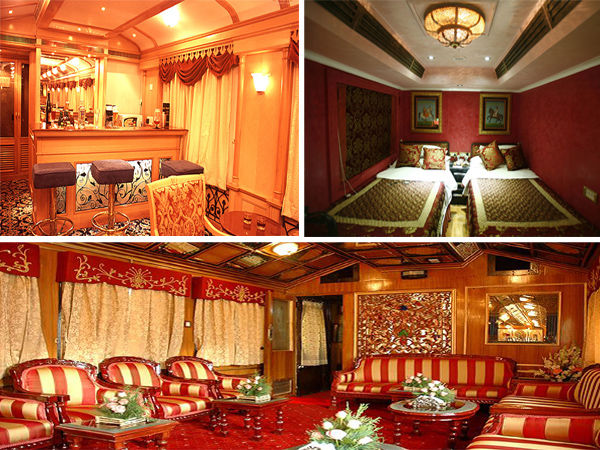 f) Facilities for disabled passengers like wheelchair access, crèches and English speaking special attendants are available on special request in Palace on Wheels. No such facilities are available in Maharajas' Express.
g) Maharajas' Express has pneumatic suspension which ensures smoother ride and better comfort than Palace on Wheels.
h) Maharajas' Express has been recognized as the world's best luxury train, numerous times. Palace on Wheels was voted as the fourth best luxury train in the world.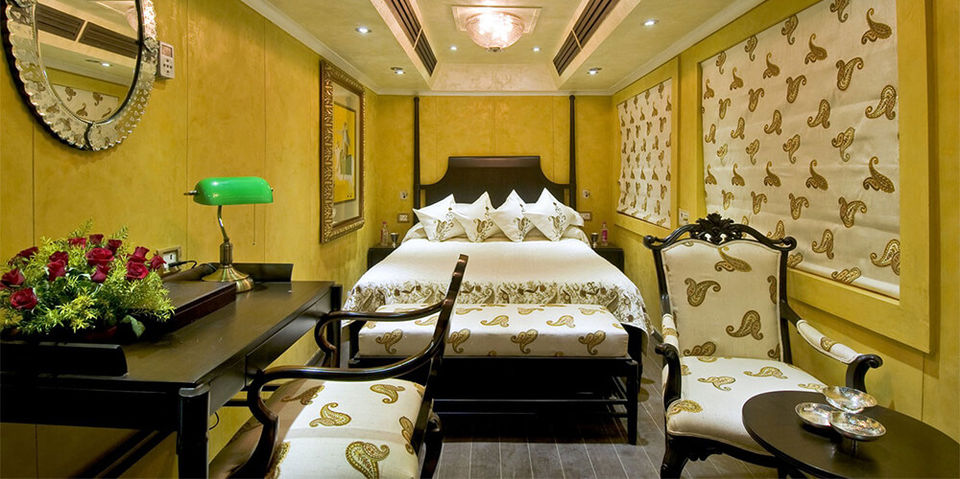 i) The coaches are decorated with the styles of Palaces in Rajasthan in Palace on Wheels. You can experience a hi-style decor in Maharajas' Express but, it has nothing to do with the royal palaces and vintage experience.
j) Some of the coaches in Palace on Wheels are the ones that were used by ancient kings, viceroys of British and other royal heirs. Maharajas' Express's coaches do not have such legacies.
k) Maharajas' Express takes up more number of states in its itineraries than Palace on Wheels.
l) Children below the age of five are not charged in Maharajas' Express. In case of Palace on Wheels, 10% tariff is levied on children below 5 years.
m) Liquor of all kinds is excluded from the ticket cost in Palace on Wheels. Home brands of liquors are included in Maharajas' Express tariff. International brands are however excluded.
Each train has its own set of facilities and amenities. It is not possible to compare and credit one as the best over the other. Learn about all the amenities and tour related information in each train and make an informed decision. No matter which train you choose; your luxurious vacation is guaranteed. You would be enjoying top notched tourist destinations in a luxurious cabin that fits the kings of kings.