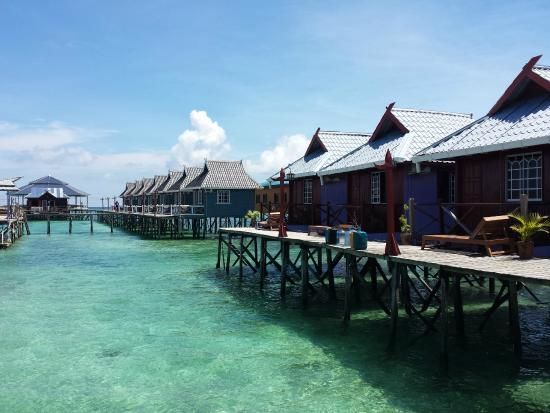 That Malaysia is a haven for scuba divers is a fact none can deny. And its many beautiful diving sites serve as further testimony to this statement. One among the many diving jewels that adorn this Southeast Asian country is the Mabul Island, that is located off the south-eastern coast of Sabah. It would be advisable to reach Semporna by bus, tickets can be taken from redbus , and from there a half hour to one-and-a-half hour boat ride will take you to your destination.
Mabul is especially known for its macro marine life and muck diving and if you find yourself eagerly looking forward to jumping into crystal blue waters, then these staying options will come in handy:
Billabong Scuba: Offering cosy and cheap homestay—diverse rooms are available for RM70-RM120—this is one of the better options for budget divers. The resort is well connected to the different dive sites in the vicinity.
Mabul Beach Resort: Equipped with the latest diving equipment and an award winning dive centre that lets you take up courses ranging from open water to instructor, the Mabul Beach Resort is your go-to place when you want to experience an enlivening dive experience.
Mabul Water Bungalows: What's better than a beachside dive resort? A dive resort built entirely over water! The amenities provided match the offerings of any luxury hotel and the dive centre is one of the top notch in this area