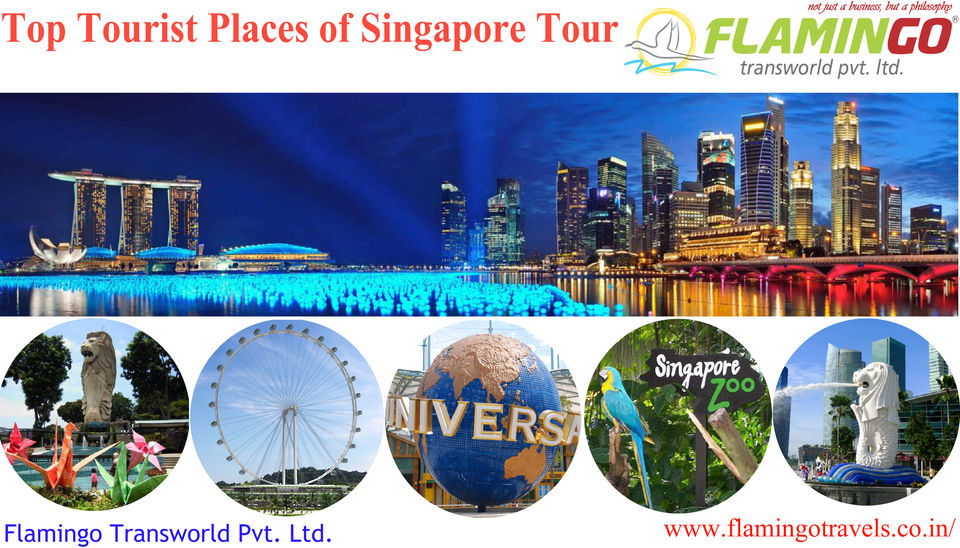 Travelling to new city and country enlightens you about the different culture, people, language, history and much. It not only reduces your stress and lifts your confidence, but also helps you learn many things. Reading and seeing online is different while practically experiencing the same in Singapore is altogether different. The city is so beautiful that you will just fall in love with it. Before choosing your Singapore tour packages from Mumbai, ensure that the local sightseeing is covered or not. If not, then do not worry as the public transport system in Singapore is so good that you can take tour of the entire city using the local travel options. Whether you are for few days in Singapore or have limited budget to travel, we have listed some of the major tourist attractions which you can covert within time and budget.
1. Merlion
The legendary creature in Merlion is the national personification of Singapore. The figure of this creature has a head of a lion and body of a fish, which is how the Merlion (Mermaid and Lion) name was formed. Because the primary business in Singapore was fishing, the fish body symbolizes their early business. The size of the Merlion is approximately 8.6 meters tall and 70 tons in weight. It was designed and developed in 1964 and located at the mouth of Singapore river. Now, you can find the Merlion at the Merlion park next to the Marina Bay.
2. Universal Studios Singapore
If you are fond of movies then you will be able to easily locate some of the movie scenes which have been shot at the Universal Studio. It is vast spread theme park located within the Resorts of World Sentosa. There are around 24 attractions 30 restaurants. You can spend some good time in Universal Studio and enjoy amazing food.
3. Sentosa Island
The name 'Sentosa' itself means 'Peace and Tranquility' in Malay. Some of the biggest attractions of Singapore are located in the Sentosa island. Nature lovers, adventure lovers, and beach lovers – Sentosa is paradise for them. Enjoy the beautiful sceneries at butterfly park and insect kingdom. Take wild ride on the Skyline Luge Sentosa. Sentosa is located just few minutes from Singapore but offers a complete tropical resort living atmosphere and attractions.
4. Singapore Zoo
Just like it is said Singpore is fit for everyone in every age group. From kids to adults and elders, Singapore has some or the other options to keep you visiting. Kids will love the Singapore zoo which is built in vast area of 28 hectares. There are a variety of animals from all over the Asia and it has several other attractive spots including birthday party celebration and wedding banquet halls.
5. Singapore Flyer
If you are taking a Singapore tour packages from Mumbai then do not miss this tourist spot at any cost. The flyer is the world's largest observation wheel which is 165m off from the ground and one can see almost the entire city from the flyer. There are shops, restaurants and several other facilities within the flyer to keep you engaged.
Enjoy your trip to Singapore with full of thrills, laughs and fun! Keep us posted with your experience and let us know which new location you have explored!