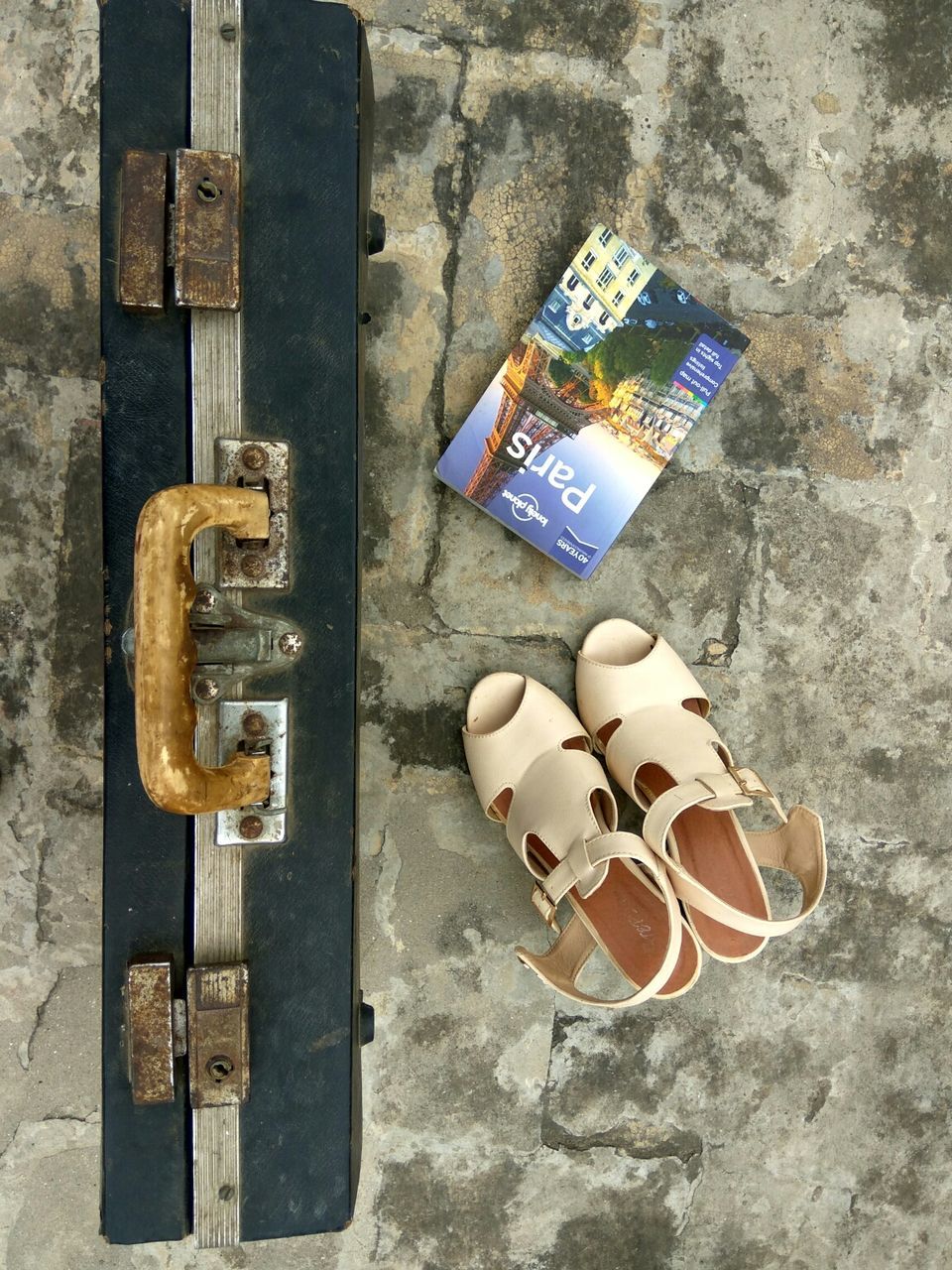 #TripotoTakeMeToHimalayas
Smart traveling is an art. An art you acquire with experience(read: pitfalls). So, here I am trying to make your work a bit easier. These travel tips will enable you to travel like a pro: anywhere, anytime.
1. Carry an empty water bottle to the airport:
No liquids allowed inside airports. And buying a water bottle inside is incredibly expensive. So, be smart and carry an empty water bottle which you can always fill inside.
2. Roll your clothes instead of folding:
You will get lots of extra space.
3. Search flights in the incognito mode:
Airlines and travel sites are able to keep track of your frequent visits by installing cookies on your browser, which in turn can result in surged prices. This is a psychological trick that will encourage impulsive buying.
4. Click a photograph of your passport, identity cards, and itinerary:
Email them to yourself. This proves to be a useful copy in the event of loss or theft.
5. Buy a portable travel charger.
6. Always mark your luggage as fragile, even if it is not. This means your bags will be handled with extra care and they'll be kept on top of the pile in the storage compartment. Another perk is that you'll get your bags first.
7. Use Cash Machines/ATM's to get local currency:
The amount charged by banks is likely to be far less than the amount charged by currency exchange bureaus.
8. Waterproof your bag with Polythene.
9. Use Google Maps offline:
Download a few popular routes in the city where you are going to frequently travel. This will result in saving of a lot of data.
10. Wear layers of clothing:
This means you'll be warm when it is freezing outside and you can readily remove layers when it gets sunnier. Another plus is that you'll have more space in your suitcases.
11. Before leaving the Country, give all that extra change to the Homeless:
Let's be practical, you are not gonna require those pennies and cents when you get back home, so be a philanthropist and donate it to someone who needs it more than you.
12. Keep a Pen Handy:
For all those customs forms or jotting down the phone number of the really cute guy/girl sitting next to you.
13. As soon as you land, make a direct trip to the washroom. Use the washroom where ever you get one. Clean washrooms are a problem in my countries. Your bladder will thank you someday.
14. Shop for groceries when you arrive:
For the frequent binges and cravings. Will be a lot cheaper than ordering those things from your hotel.
15. Eat local food as much as you can:
Each meal will be a different experience and you'll end up saving money.
16. Wear your heaviest shoes in the plane:
It'll make extra room for all the other things in your luggage.
17. Wear something with deep pockets on the plane:
it'll ensure that you don't have to reach for your bag everytime you require your phone, wallet or boarding pass.
18. Buy a bright colored bag for your luggage:
Black is the most common color. Ditch black. Or else ensure that you tie a ribbon