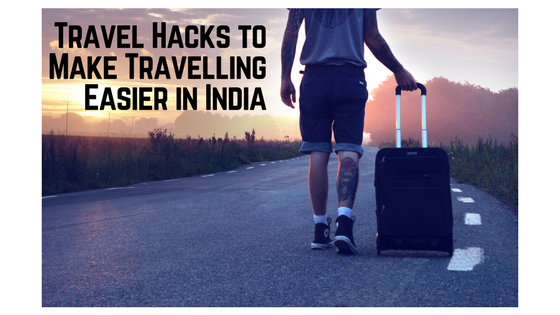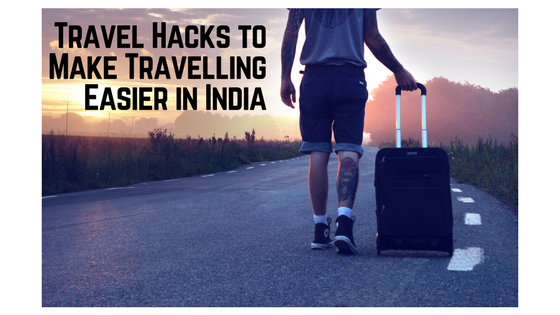 We can never have enough of traveling. The constant, relentless need to seek an escape from the tyranny that our hectic schedules put us through is real. There isn't enough time to plan a vacation that we may need at any juncture. Here's when these travel hacks may come to your rescue. Also, online flight booking can be a weary experience and can put you off. However, Jetstay lets you have a hassle-free flight booking experience. You can avail the best of deals while booking domestic flight tickets with Jetstay.com.
For a budget-friendly trip with enthralling experiences, these travel hacks will come handy and will let you have an amazing vacation. Here goes:
1. Unless you think vegetarian food is just "ghaas-poos", you should prefer that over non-vegetarian food, since the former wouldn't pinch your pocket as much as the latter does. Also, India has a wide range of vegetarian dishes to offer compared to non-vegetarian dishes, and tasty ones.
2. You can't be travelling in India and not be excellent at bargaining skills! Be it accommodation, transport, shopping, you have to nail the game of bargaining to not burn a hole in your pocket.
3. When on the last day of your trip, check out from the hotel in the morning and let your luggage (if there's a lot), remain in the hotel. Tour around the city until night and leave then. You straight away cut on the accommodation expense of an entire day.
4. Travelling solo is a thrilling experience for sure, but travelling in group can make you save extra bucks on accommodation, transport and food. If you don't have a group of friends to travel with, there are several groups online that organize trips.
5. Make sure you double check the hotel that you want to live in. Check the reviews online, visit the hotel personally, and then make an informed decision.
6. Christmas vacation or long weekends sure are the most convenient pick for a vacation, but that wouldn't be the best thing if you want to have a budget-friendly trip. You'll be able to avoid heavy crowd and an exorbitant budget for the trip if you choose to travel off-season.
7. The boutiques may look fancy and pretty, but will make you cringe when you look at the price-tag. Instead, enjoy some cheap thrills by shopping from local vendors.
8. Loose cash is a better alternative to debit or credit cards if you choose to go local.
9. Mumbai local, BEST buses, auto-rickshaws and kaali-peelis are chronologically expensive. Take your pick, but prefer public transport to save on your budget. Being on your foot will remain the best alternative though.
10. If you have friends or relatives to host you, nothing like it. If not, prefer guest houses or lodges to expensive hotels.
With these travel hacks, you're good to go for a vacation that'll save you enough for another one. To save a little more, book your domestic flight tickets with Jetstay.com. You'll be delighted to come across the discounts and offers that you may avail while booking travel tickets with Jetstay.com. Increase the number of trips while you decrease your budget for each one!