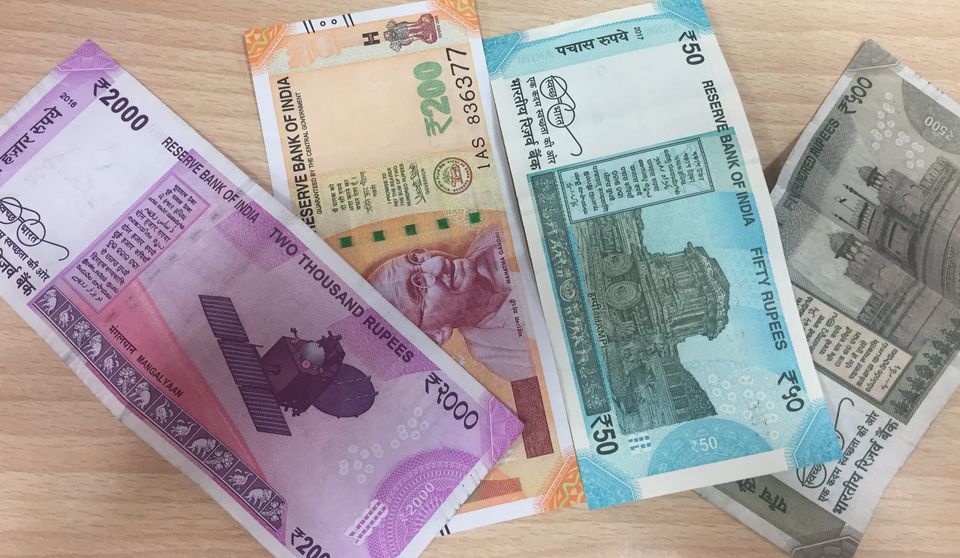 If you are someone who gets excited with the idea of travel, I am sure you can very well relate how badly we all look for those deals, discount, coupon- codes, midnight deals and what not... So, let me give you an insight on some travel hacks to make your life a little easier...
1. Set up fare alerts. If you fixed your destination months ago, set up the price alert at various website like Skyscanner, kayak etc. When it suits your budget, get set and pack.
2. Always book the tickets for a weekday rather than a weekend, this will save some of the extra bucks. Also, try booking in advance at least a month and a half prior to get the best deals on flight tickets. Start your trip in the middle of week rather than a weekend. Look for deals on different travel portals. For e.g. Make my trip is running a deal for Tuesday, if you have an ICICI card you save close to 4000bucks on a round ticket.
3. Take advantage of stopovers. This gives you the chance to take two vacations; without paying twice for the flights. A number of airlines offer stopover programs wherein you extend your layover for specific number of days at no additional cost.
4. Get that perfect seat. Always ensure that you get the web check-in done. It helps you avoid the last minute hassles; you get the seat of your choice; you don't have to rush to the airport three or four hours prior to the flight. That's trip without tension.
5. Take advantage of the 24-hour rule which allows the travellers to cancel the tickets on most of the airlines without an extra fee within 24 hours of booking. Make up your mind and go for it, rather than cancelling and later regretting a trip not taken.
6. As far as hotels are concerned, try booking on specific days. Always check out the offers section on the website. Try comparing the prices on different platforms like Trip advisor, Trivago to compare the price on different portals. Also, look out on the hotel specific website, sometimes on booking for specific number of days you get a great deal from the hotel itself.
7. Always ask for an upgrade, if you are booking on special occasions like a birthday, anniversary or honeymoon; hotels happily agree to offer you some complimentary upgrade in terms of room or a meal or a room decor or even free wine... Any deal is a good deal :)
8. Try and book flight for later part of the day. Check out from the hotel in the morning, keep your stuff in the cloak room, roam around the city during day time, pick your stuff in the evening and leave for the airport. Wohooo you just saved time and money of an extra day!!
9. It's always better to travel in off- season to avoid the peak crowd and overall expense and in actual to enjoy the beauty of the place.
10. When in new city, it's better to go for Hop-on Hop-off buses or rather embrace public transport. It helps in great connectivity at minimal prices. Also, if you get pass for 24 hours, it's always best as some of the countries allow using that single pass in trams, rail or buses. Hop-on buses allows you to get down anywhere and take another bus when you are done seeing the place.
11. While booking a flight, in order to save on money, fly to a nearby cheaper destination and rent a vehicle to reach to the main destination. You will save a lot of money on your air ticket.
12. Always ask for student or senior citizen discount in case you fall in that category. Money saved is money earned for another adventure!!
13. Get your debit/credit care activated for international travel. You would not want to get stuck in a foreign country without any money... Do you??
14. While booking flight tickets look out for flight options which offer you free-in-flight meals and offer no fee on cancellation of your ticket. You never know you might feel like staying a little longer in the country.
15. Enjoy where you are...Don't try to visit every place and do everything because this ways you would end up not enjoying all the things and you would end up getting tired. Make sure you spend some time at every place you visit.
16. Most essential. Email yourself a scan of your passport, hotel bookings as well as your tickets. It's a mandate to have a backup of these things as even if you might get stuck somewhere you have at least the important documents to back on.
17. Use Google Maps offline. You can't find a Wi-Fi connection everywhere, so it's better while in the connectivity zone, save that route and use it later when you are in the offline zone. Use Google Maps offline by typing "OK Maps" and the visible area will save for future access.
18. Make use of ATMs to get local currency. Using money converters/exchangers in the airport usually come with their own fees and the exchange rates are a huge hit to the pocket. ATMs always dispense the local currency, so rather use your debit or credit card.
19. Use private browsing to search for flight tickets. Make sure that you make good use of ctrl +shift +N next time. You might end up saving good amount of money the next time.
20. Travel in groups to split expenses.
So, save your money and get set for the new adventure. Keep tripping...Make memories...Experience is far more valuable than money will ever be...