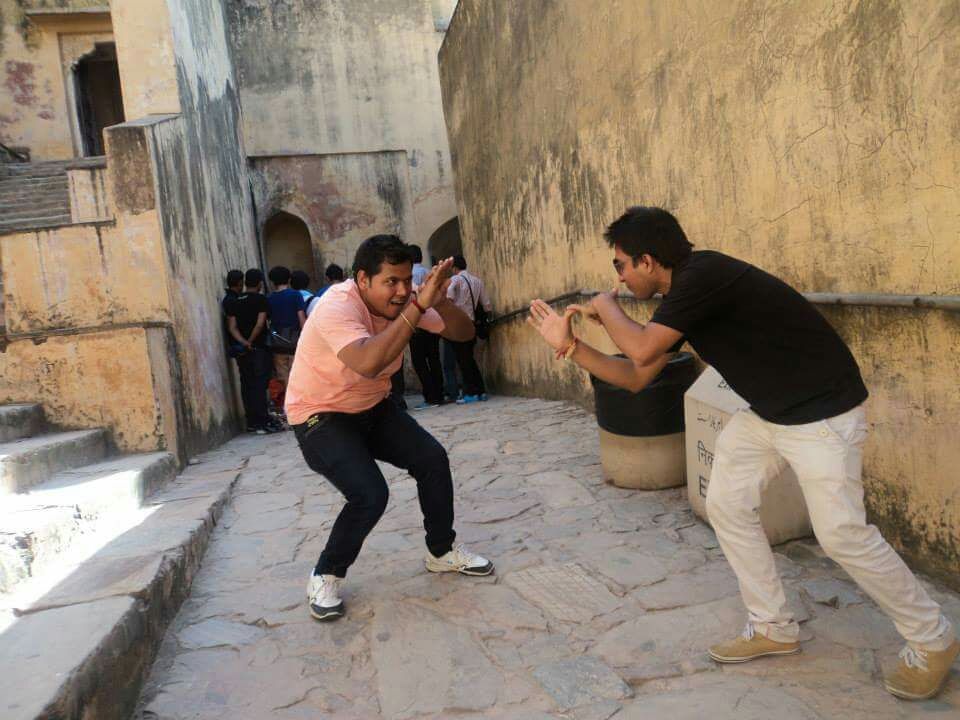 Hi, Guys, this is the story when we have decided to go Jaipur.
Prior telling the story, let me tell you that you can not trust your Chaddi Buddies ever because they know it all about you.
It around 5 yrs old story, in July 2013 we have decided that will be going to Jaipur via Train. We were friends with low pocket size none of us having Car even the good amount of capital as well still, we have decided that will be going with whatever amount we have will manage.
We all were like will book the tickets by Mid June & everything will be Good, So I gave my share of the ticket price to one of the friends & he'll be going to book tickets for everyone.
Heres the big day came for us, without knowing much about the Trains fully depend on friends. We left home at around 6 O'clock & while travelling towards Railway Station I came to know that my friend has not booked the ticket & we have to travel in General Sitting coach to travel.
After abusing to my Friend in multiple ways (didn't have experience in travelling in Trains & had an impression that travelling in General Sitting coach is complicated & with full of survival) agreed due to lack of options. We went to the platform & able to found our the Train, departure time was somewhere around 9 O'clock & we able to catch that train.
Train start so as our Survival & came to know the little facts about travelling in General Sitting coach like:
You can not expect the place to stand.
You might able to find space to stand near gates or toilets.
Somehow I got the place to sit (thanks to an unknown Uncle he helped a lot to find that place) One thing I still remember & I think I won't able to forget ever is while travelling in that situation a Rural guy came into the train with his Sheep & the sheep was standing next to me & suddenly started smelling & chewing my shorts. It was the situation when I was like "Ab to bas bohot ho gya aur koi adventure nhi chaheye bs Jaipur pohonch jaaye " & I won't let anyone decide my travel plans.
Thanks for reading!