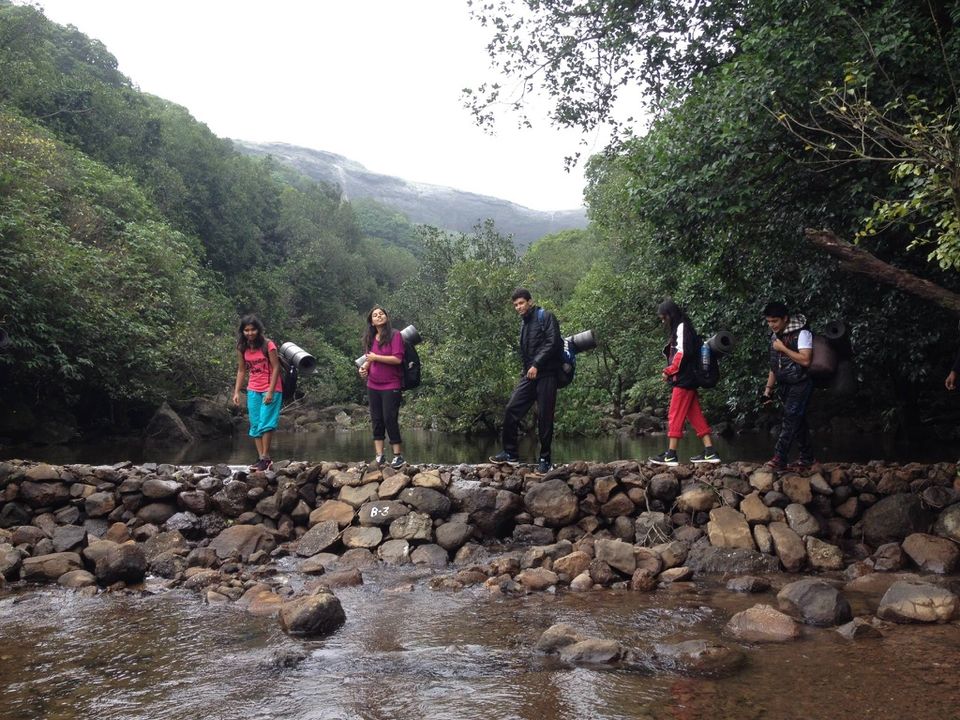 Why Harishchandragad ?
Because it's beauty can inspire a 9 to 6 worker to become a regular trekker. Yes, like most of the people here I am in a full time job too and after my first trek to this place I realized that there is nothing more fascinating and powerful than the almighty "NATURE".
If you are planning for a trek and want to get into the nature and its beauty completely then this is the place for you.
You will get to see lush green trails, ancient caves, temples, numerous waterfalls and the breathtaking valley view from Konkankada.
Location: Ahmednagar District, Western Ghats
Distance: 170 Kms From Pune (5 Hours Journey via road)
215 Kms from Navi Mumbai (5.45 Hours Journey via Road)
Height: 4700 feet
Things to carry:
When it comes to trek wear, accessories and gears DO NOT compromise on the quality of the products you are carrying. Always buy good quality and reliable products only.
Mandatory:
1. Good trekking shoes.
2. Rain Wear
3. 2 liters of drinking water
4. Personal medical kit
5. Photo ID Proof
6. Torch with extra batteries
7. Some ready to eat food (biscuits, snacks, chocolates, nuts)
8. Waterproof bagpack or normal bag with rain cover
9. Sleeping mat and sleeping bag
10. Extra pair of clothes & Socks
11. Power Bank for phone charging
12. Extra carry bags to keep wet clothes
13. Toiletries
Optional:
1. Cap, glares, sunscreen, scarf, arm cover.
2. Lighter and Knife.
3. Flip Flops (If shoes are wet, you can wear flip flops during camping)
4. Camera, go pro, mobile phones. (You get phone network coverage at some spots on the top).
Difficulty Level: There are three main routes to trek Harishchandragad. Difficulty level depends on the rout you are choosing.
Routes:
1. Via Pachnai : Easy
2. Via Khireshwar : Easy to moderate
3. Via Nalichi Vaat: Difficult. It's the most challenging routs and popular as the one of the most difficult trek routs in sahayadri. Not at all recommended for novice trekkers.
I have trekked through all three routes and I recommend Pachnai, if you are planning for a simple and easy one-day trek and Nalichi Vaat, if you really want a challenging high endurance trek. You are advised to go with professional trek groups who are equipped with all the necessary trek gears. In this blog I am covering my experience via Pachnai.
(Please note: This was a two day trip. We stayed in the caves but now overnight stay is strictly banned at the top.Still you can cover all the spots in a day if your start your trip at 3.00am. You can return Pune by 10pm on the same day).
via Pachnai:
Best Time to visit:
You can plan your trip in any season. It's safe and accessible throughout the year. Every season offers a different picturesque.
In Monsoon: Jun and mid of July. After July it's comparatively more risky because of slippery rocks and muddy trails.
In Winters: September to February. Highly recommended season. No risks, only greenery all around.
In Summer: Too hot to trek during the day, but perfect for night treks from March till monsoon arrives.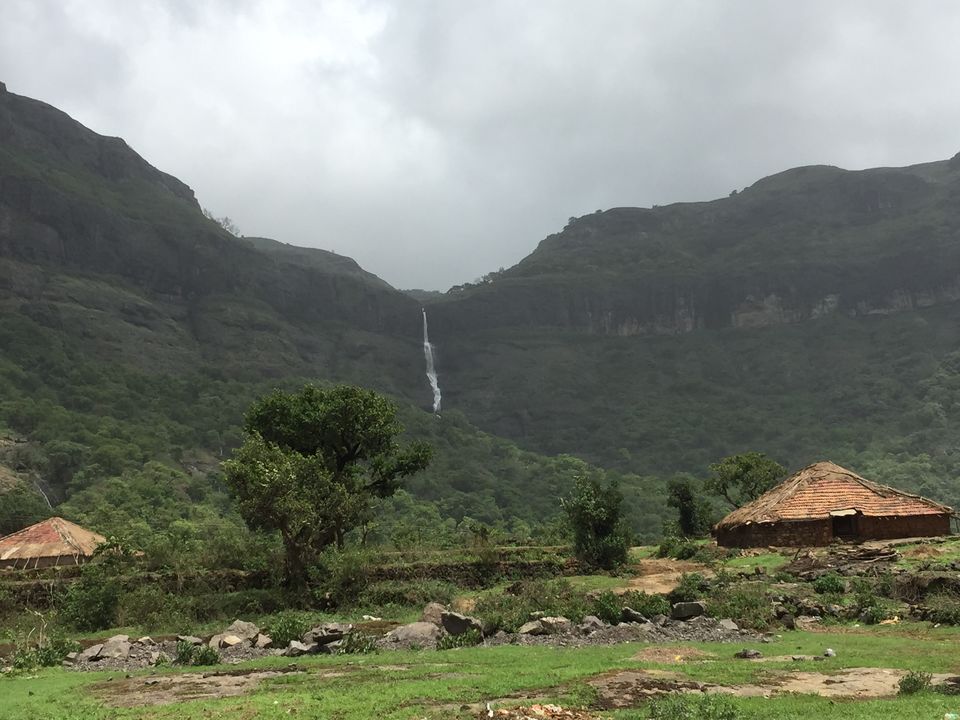 Day 1:
So, my younger brother and I boarded a 17-seater tempo traveller at 7.00am from Pune. It took us 5 hrs to reach the base village – Pachnai.
Route-
Pune - Nasik Phata - Narayangaon - Junnar - Otur - Brahmanwada - Kotul - Vihir – Pachnai
The roads are good enough for a good sleep.
After playing rounds of the game "Maafiya" we all (Group of around 17) reached Pachnai at around 12.30pm. We had our lunch in a village home and started out trek at 1.30pm with a local guide. All of us were carrying personal bagpack, sleeping bag and mat.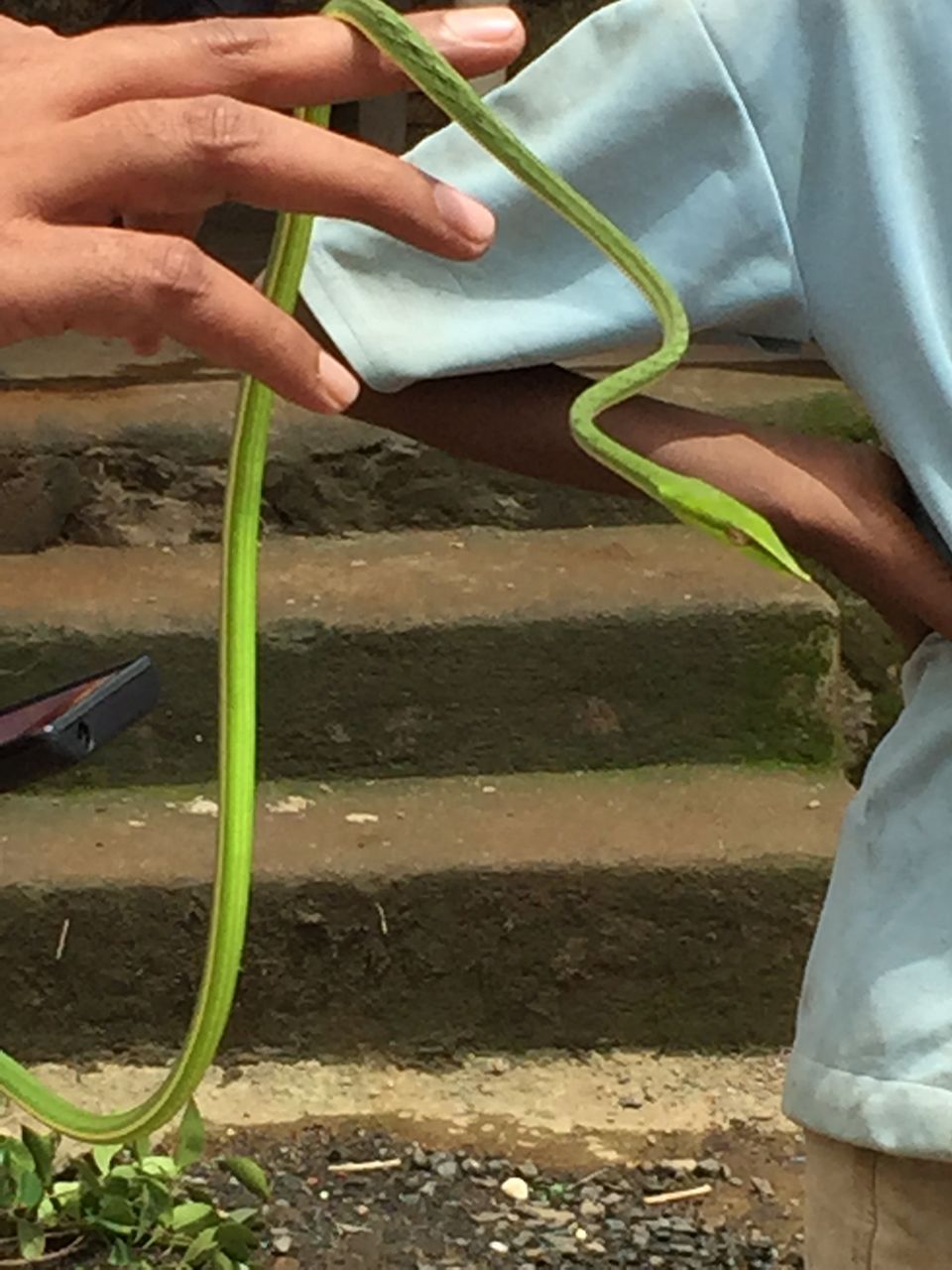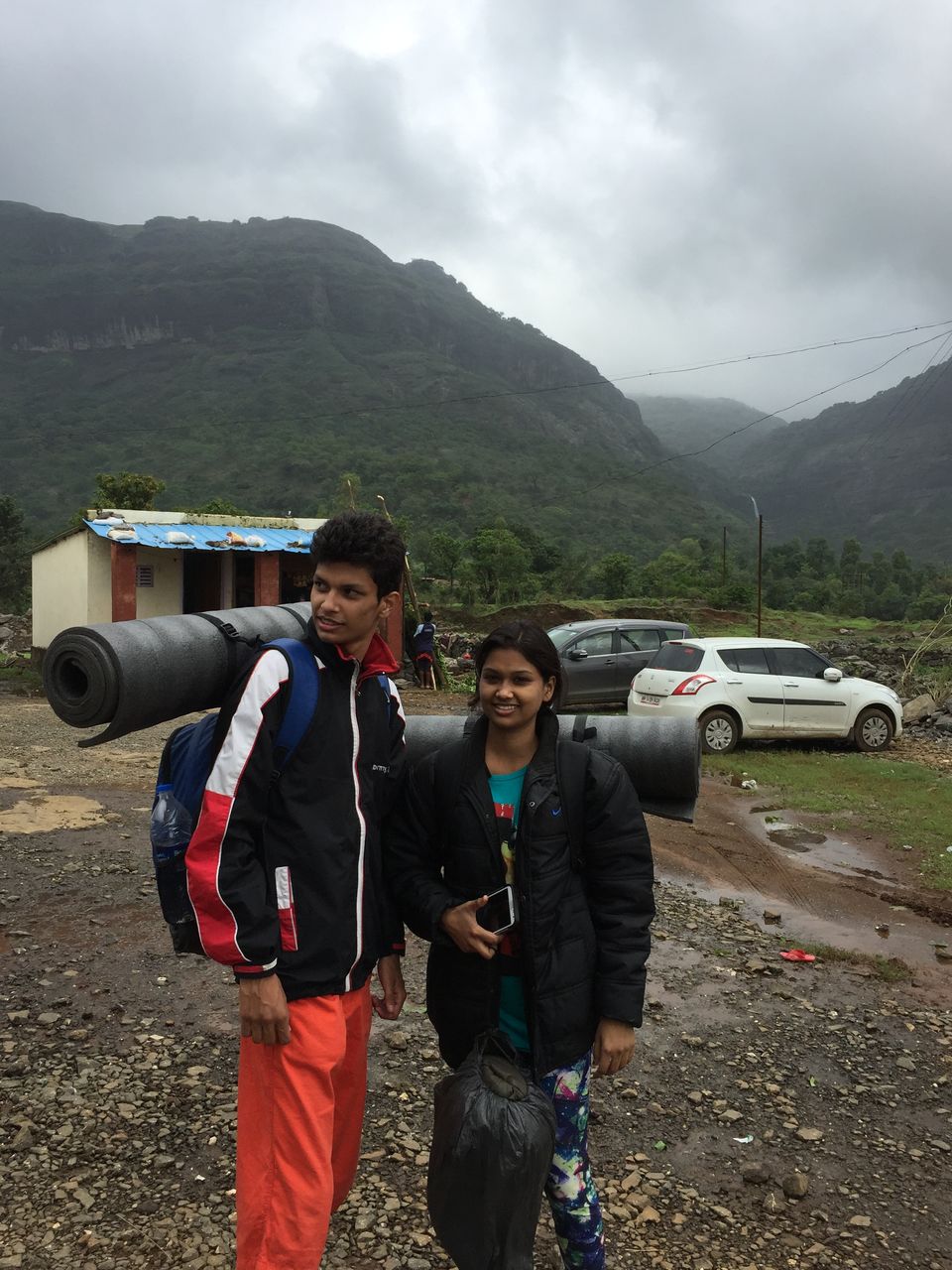 It was end of June, and monsoon had already arrived. Soon we were amidst mountains. The scenery captivated everyone. It was drizzling throughout. At times we took shelter under the trees. Trails were completely wet but not muddy. We could easily walk through them.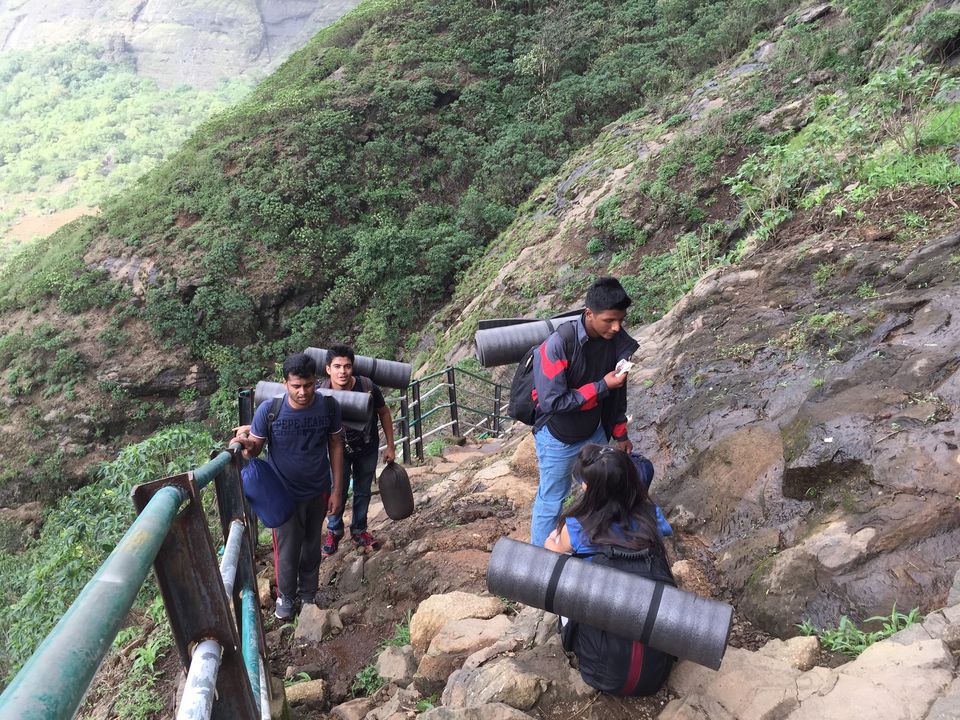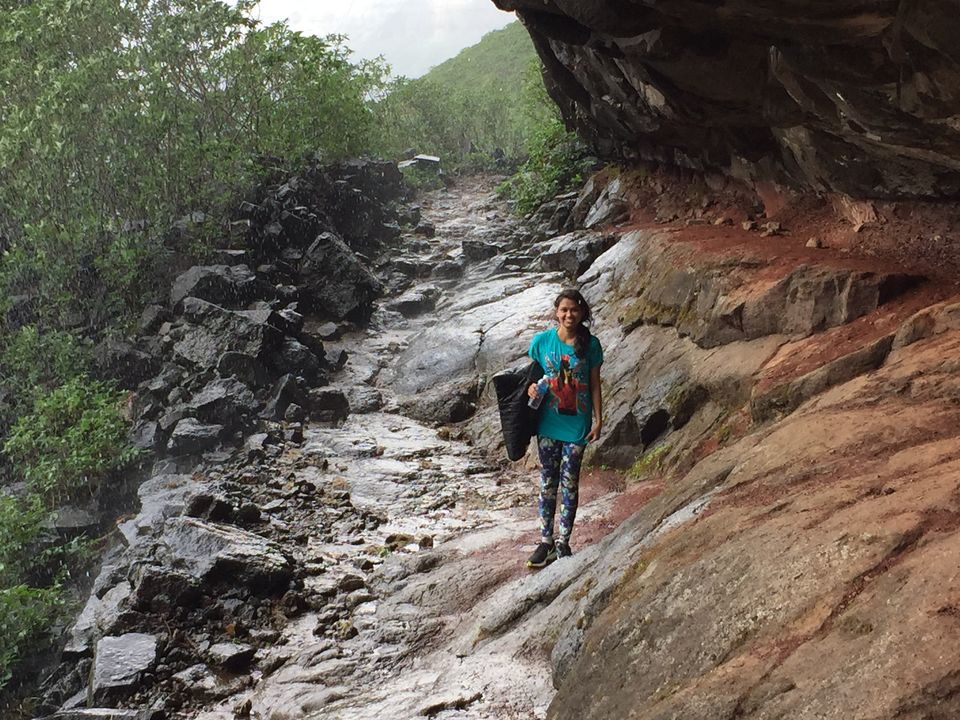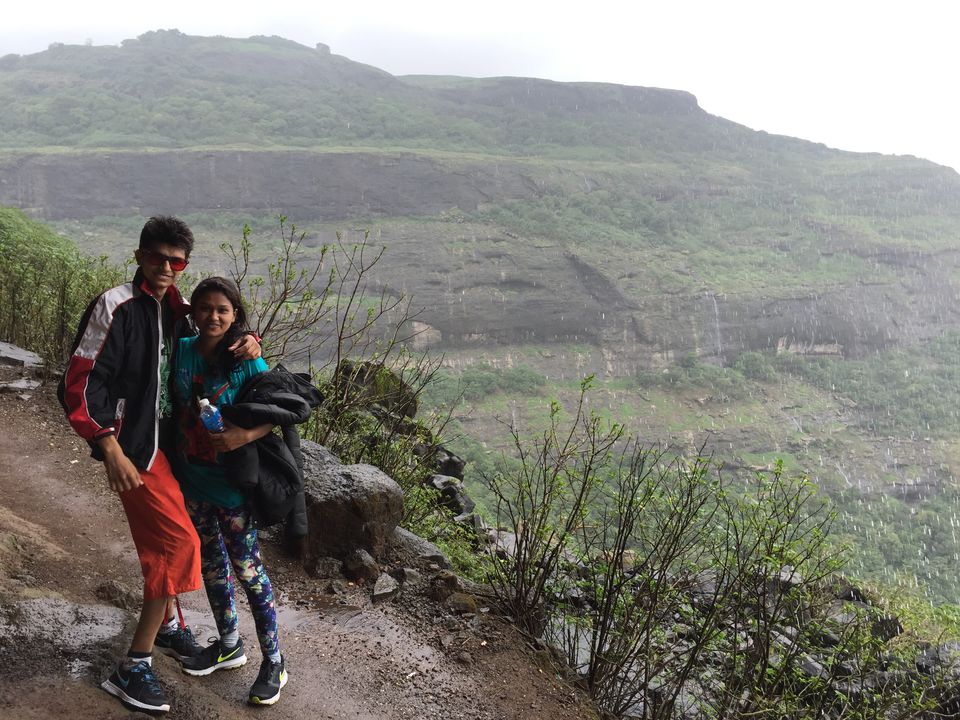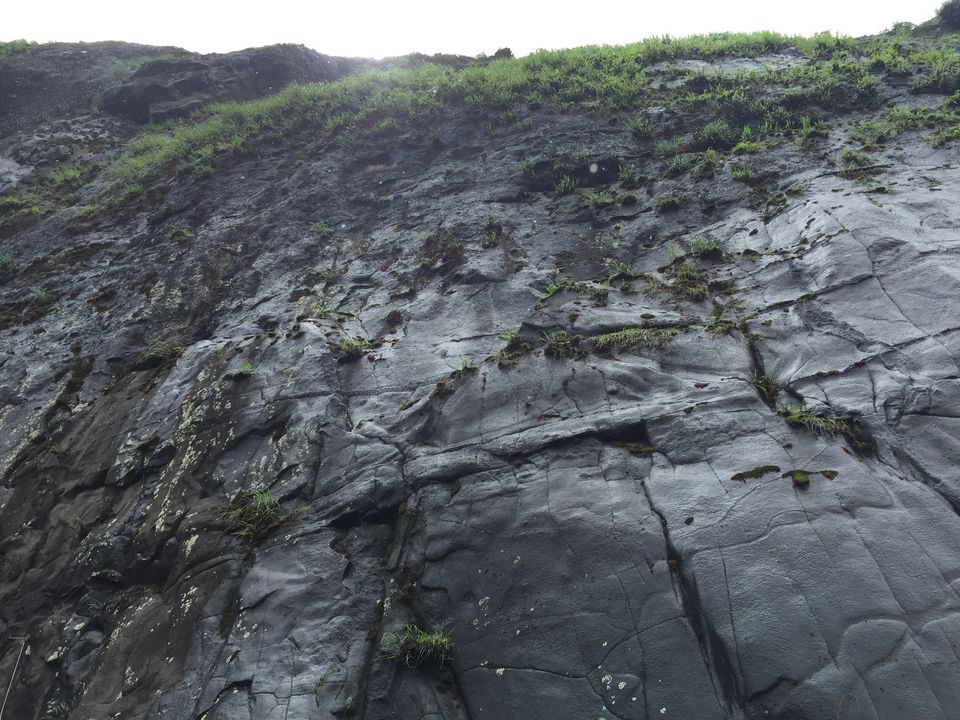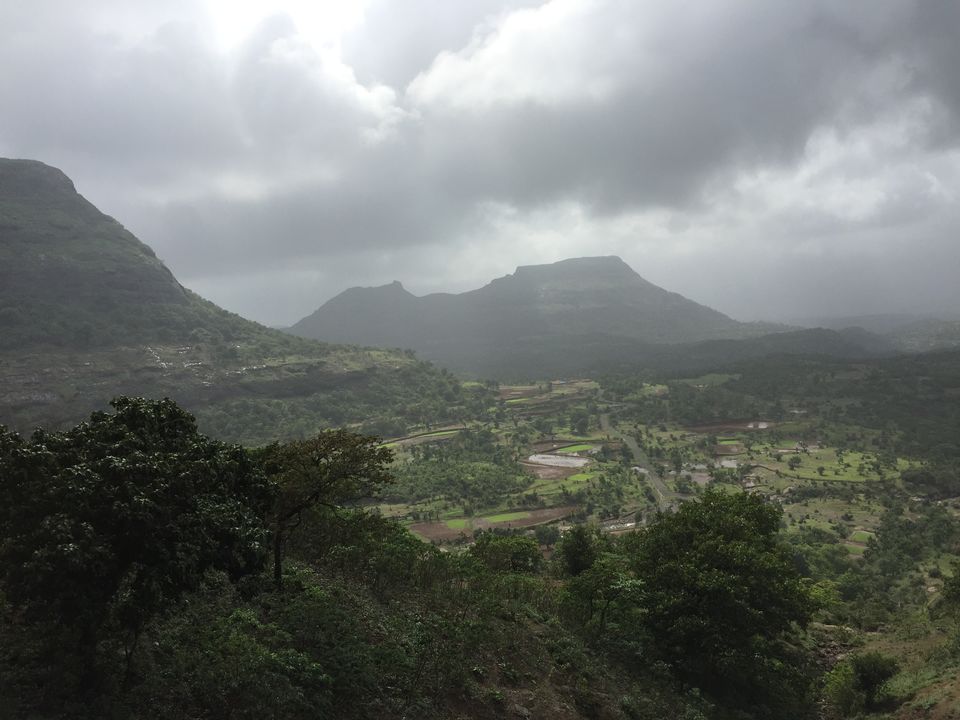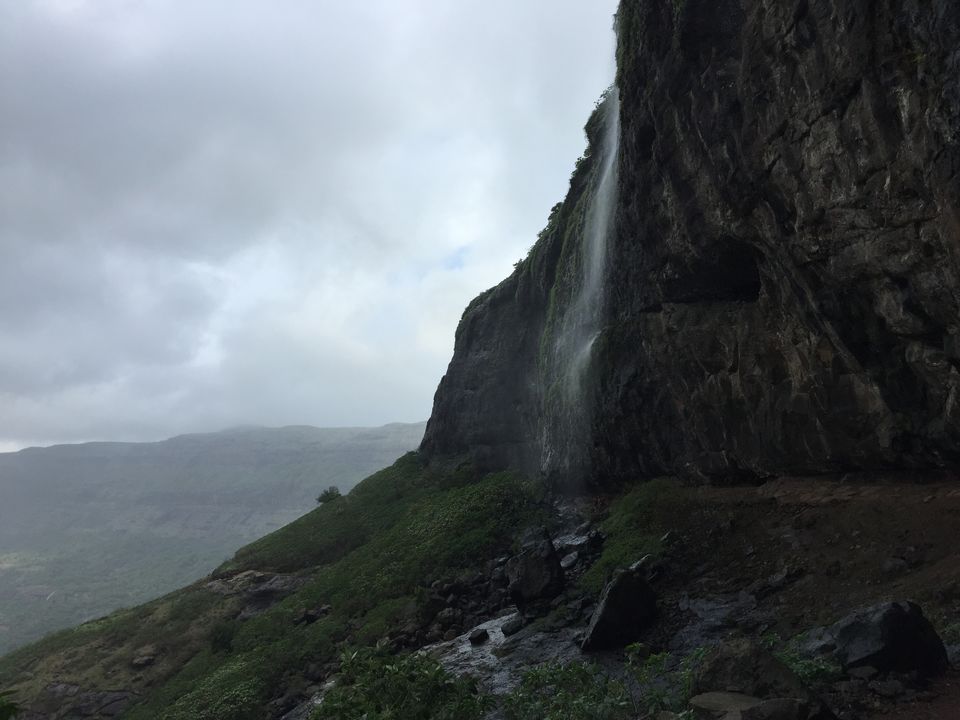 Though it takes only 2.30 hrs to reach at the top but being first timers and photo addicts, we took more time and finally reached our destination at 5.30pm.
The view at the top was mesmerizing. It was foggy and cold. We were all tired and wet yet happy and satisfied.
There are many ancient caves at the top. Around 150 people can be accommodated in these caves. Our whole group took shelter in one of the biggest caves, having waterfall curtain and started setting sleeping mates.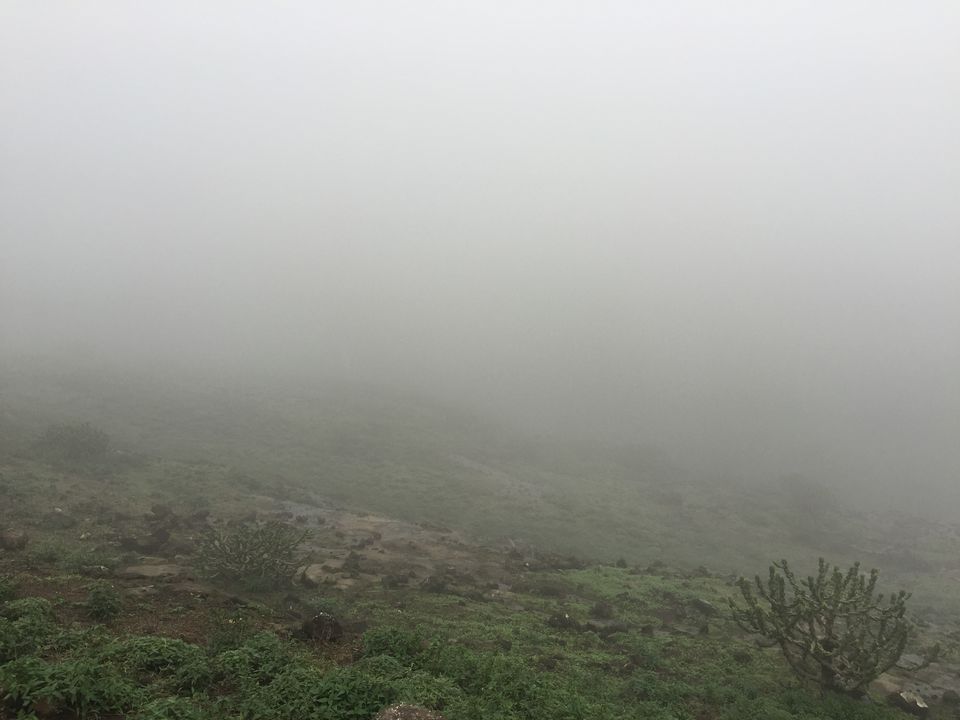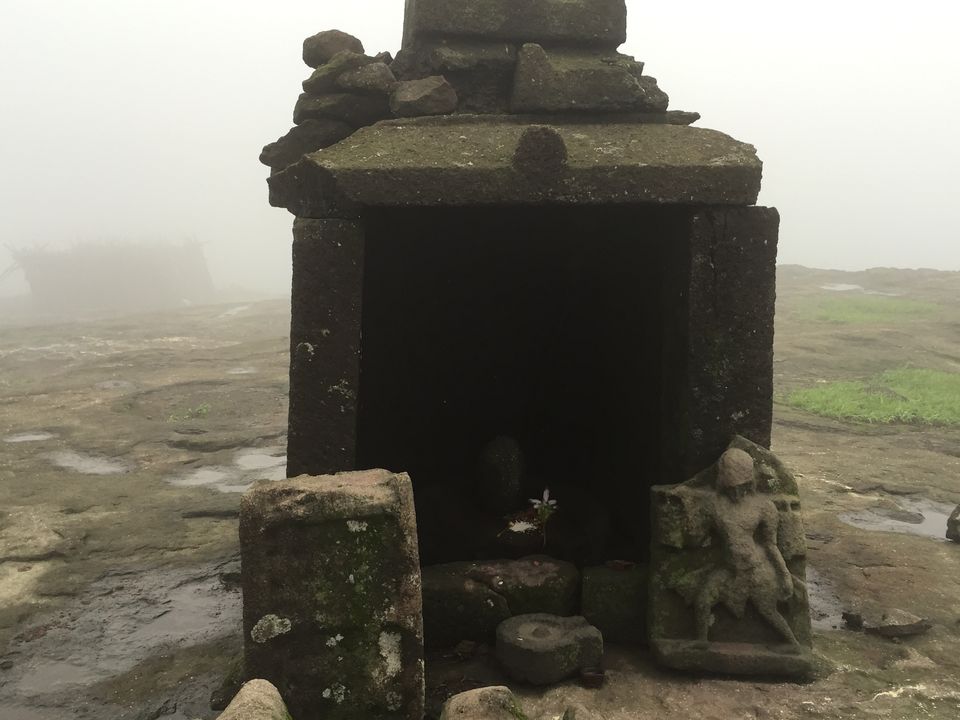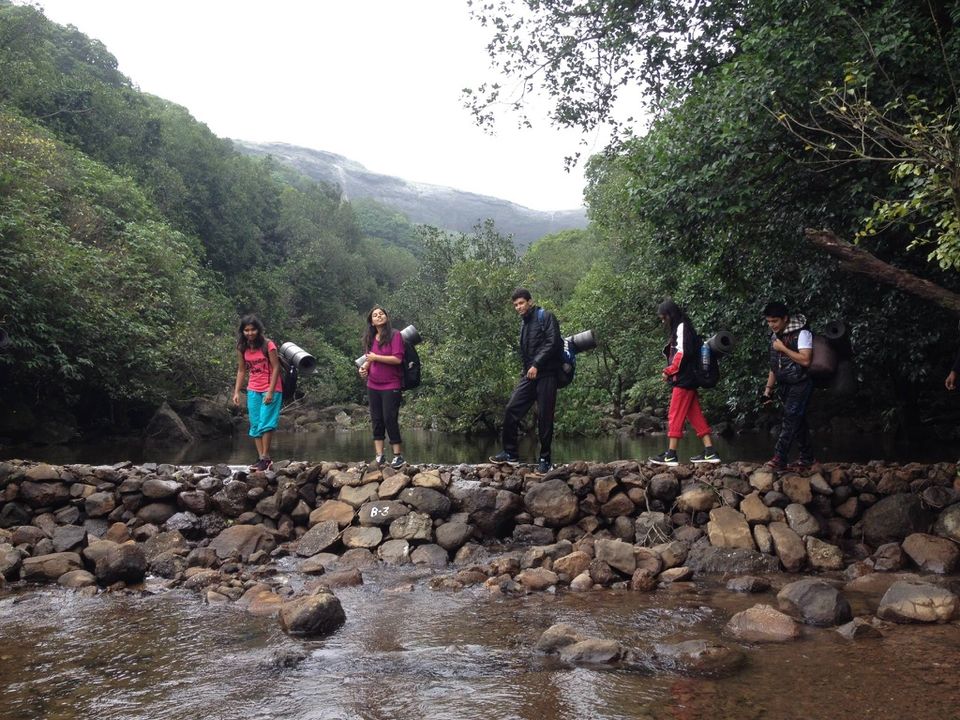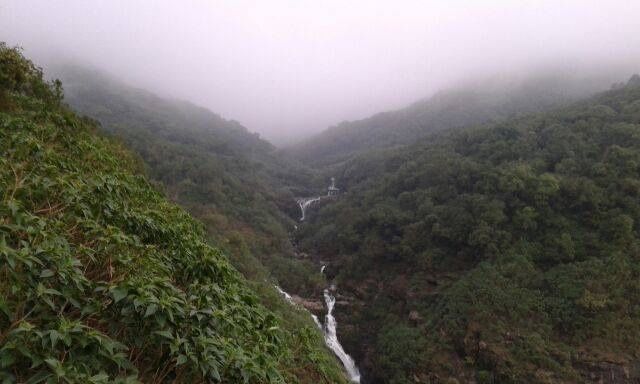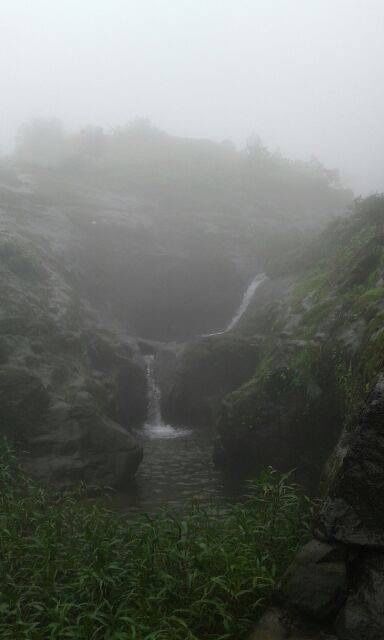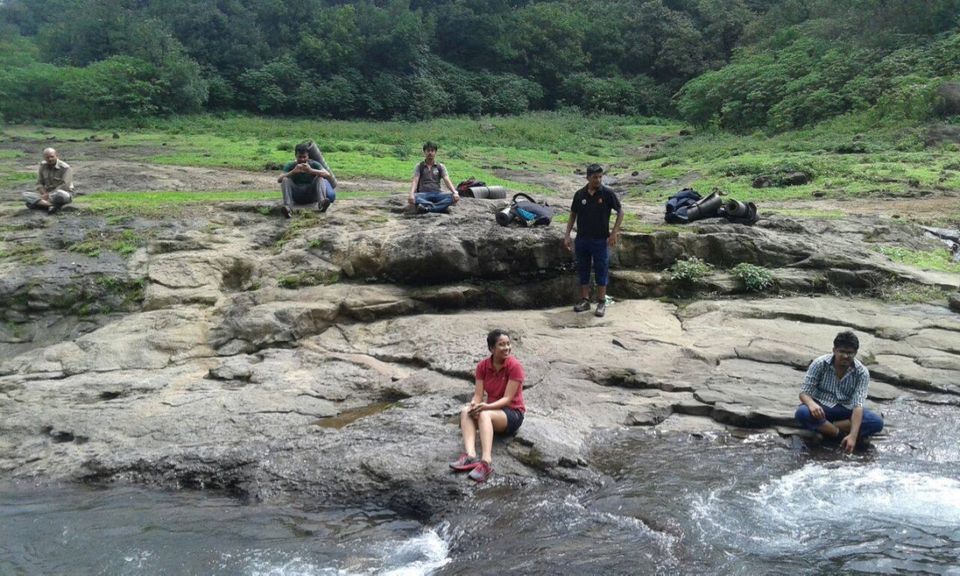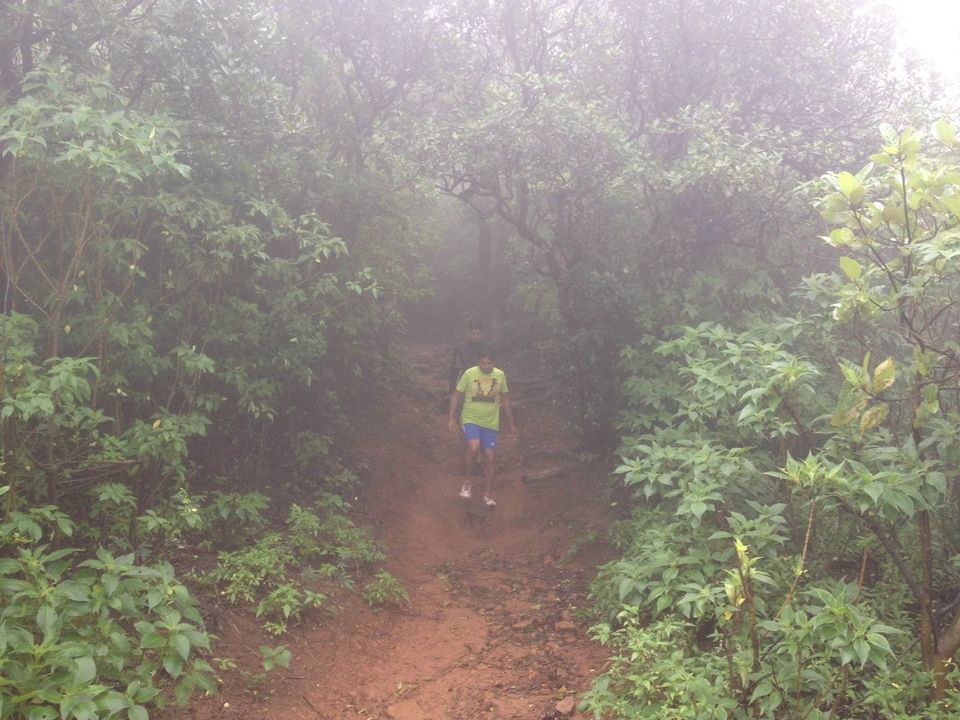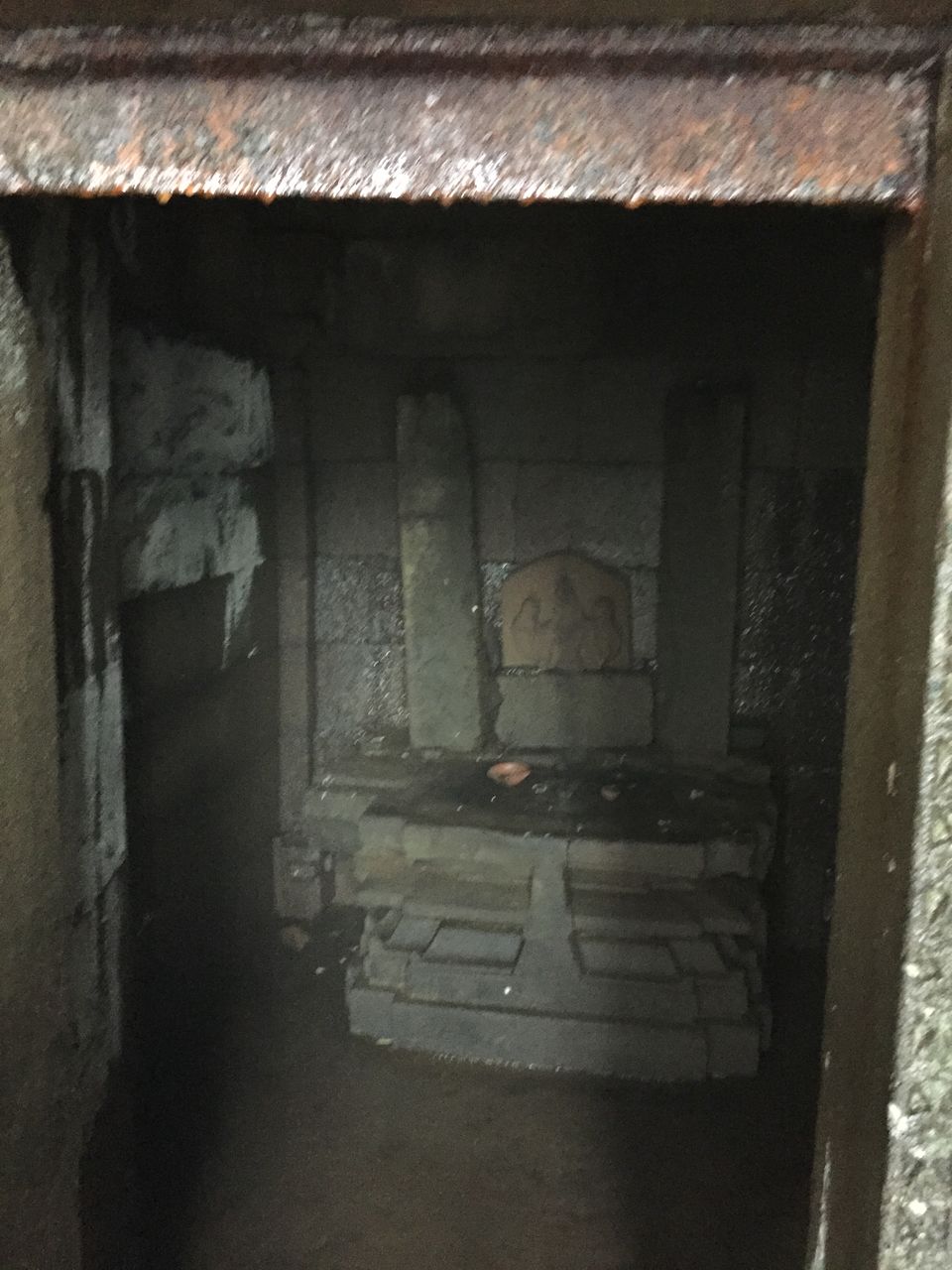 Soon we were served with hot tea and poha, and again we left to explore the surroundings (and to click some more photos off course :) ). Villagers have cooking set up in the caves and they serve all three meals in reasonable prices. It's better to book your order before arriving at the spot.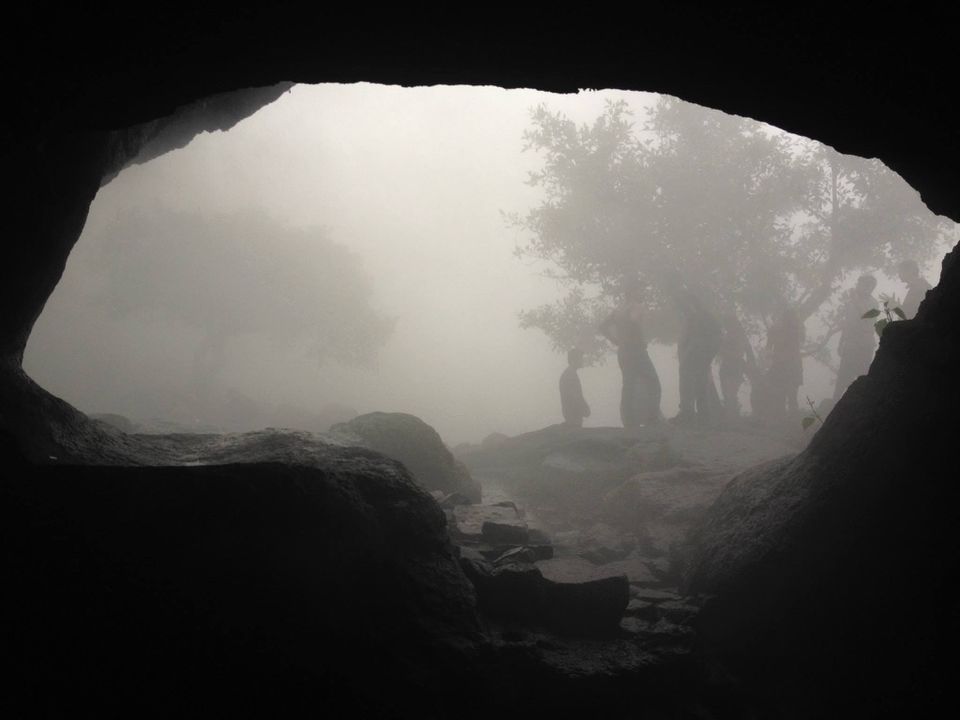 After dinner, by 9.30pm we were all settled in the caves. It was raining outside. Caves are usually dark inside but there was another trek group in the same cave and they had brought LED lights and speakers. After such a tiring day those dim lights, soft music, cool weather and our cozy mats in that cave was blissful. My trek mates were sharing haunted stories and trek experiences. I chose to just lie down on my mat and enjoy that music.
As all were tired, just after an hour all had fallen asleep. Being a night owl, I was still awake lying on my mat. By then, LED were replaced by the moonlight, soft music was replaced by the sound of waterfall. It was magical.I was enjoying the thrill of spending the night in that ancient cave amidst mountains in a divers forest at a height of 4500 ft. That whole natural set up was kind of a meditation for me. I was thankful for that wonderful day and was super excited for the next morning.
Day 2:
My brother woke me up at 6.30 am. After breakfast we left to visit Konkankada at around 7.30am.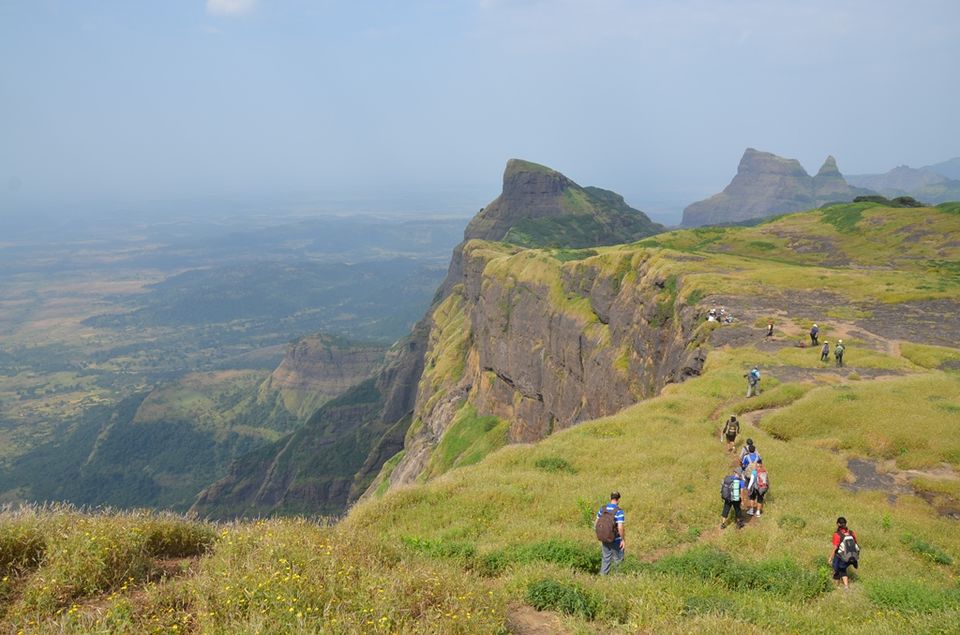 Konkankada: From caves it's about 20 minutes plain walk. Konkankada is a concave cliff resembling with cobra's hood. From this cliff you get the majestic valley view and looking down from such a height off course gives an adrenaline rush.
Because of the shape and height of this hood, the wind pressure is so high that if you throw a coin into the valley from this spot, coin does not fall down. It floats in the air for a few seconds and returns back. You can even witness revers waterfalls here.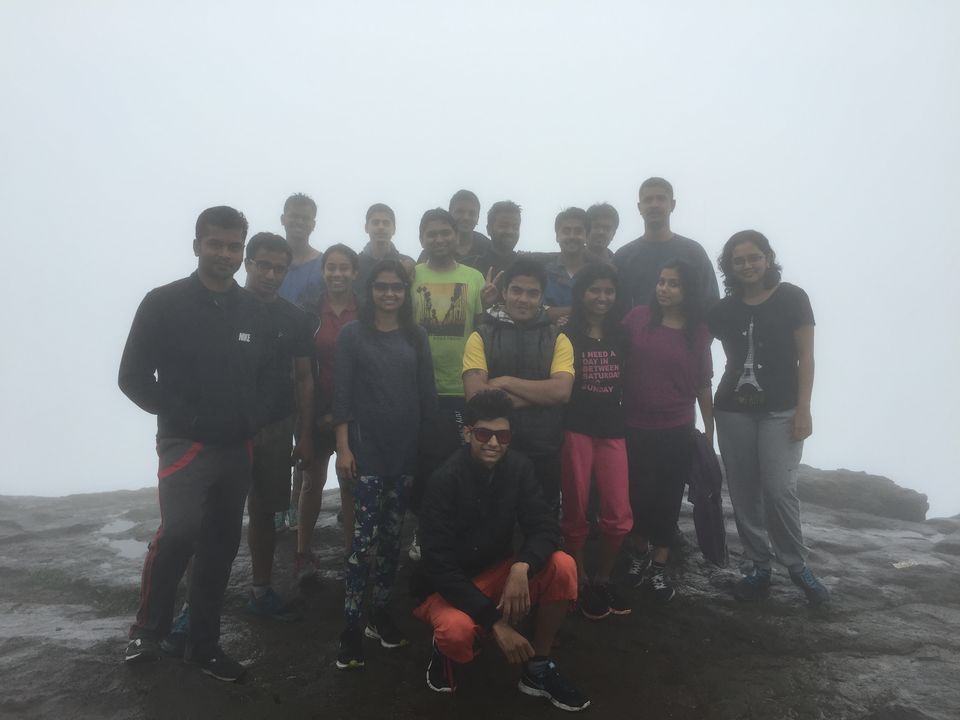 Harishchandreshwar Temple: It's a big temple made of stones. There is a shivlinga and Ganesh idol inside. There is also a big water tank in front of this temple. It was a water reservoir and still local people use it as a water recourse to even cook food.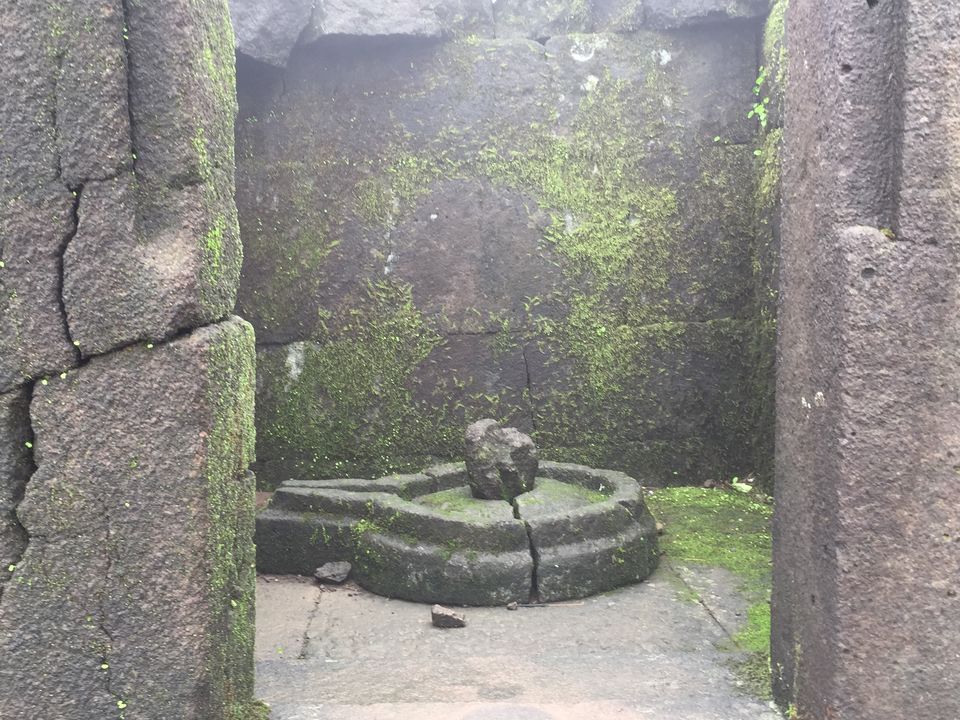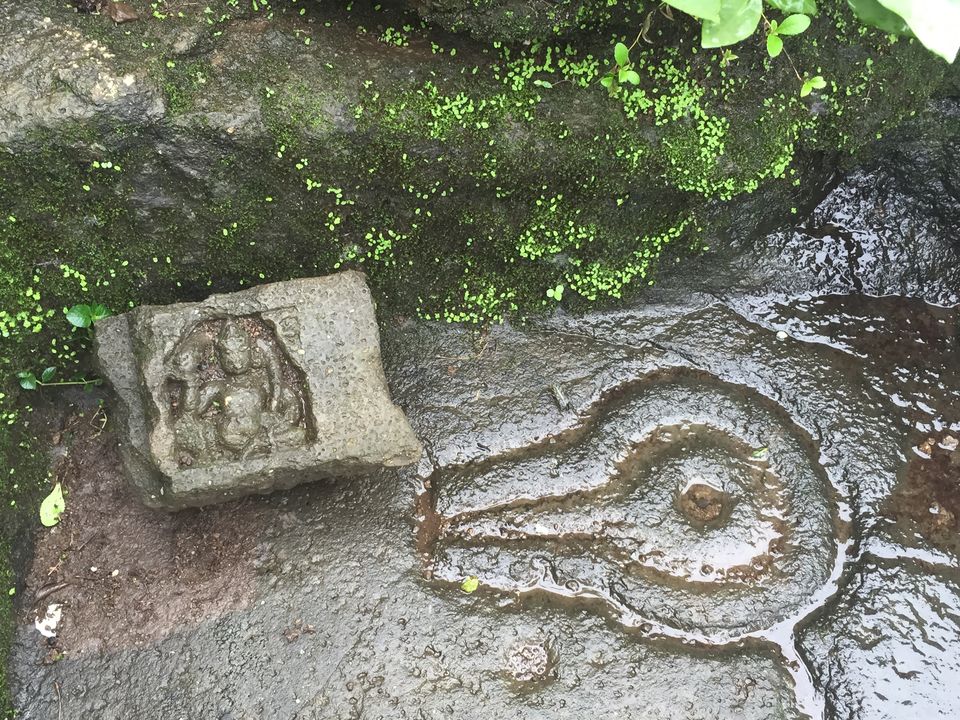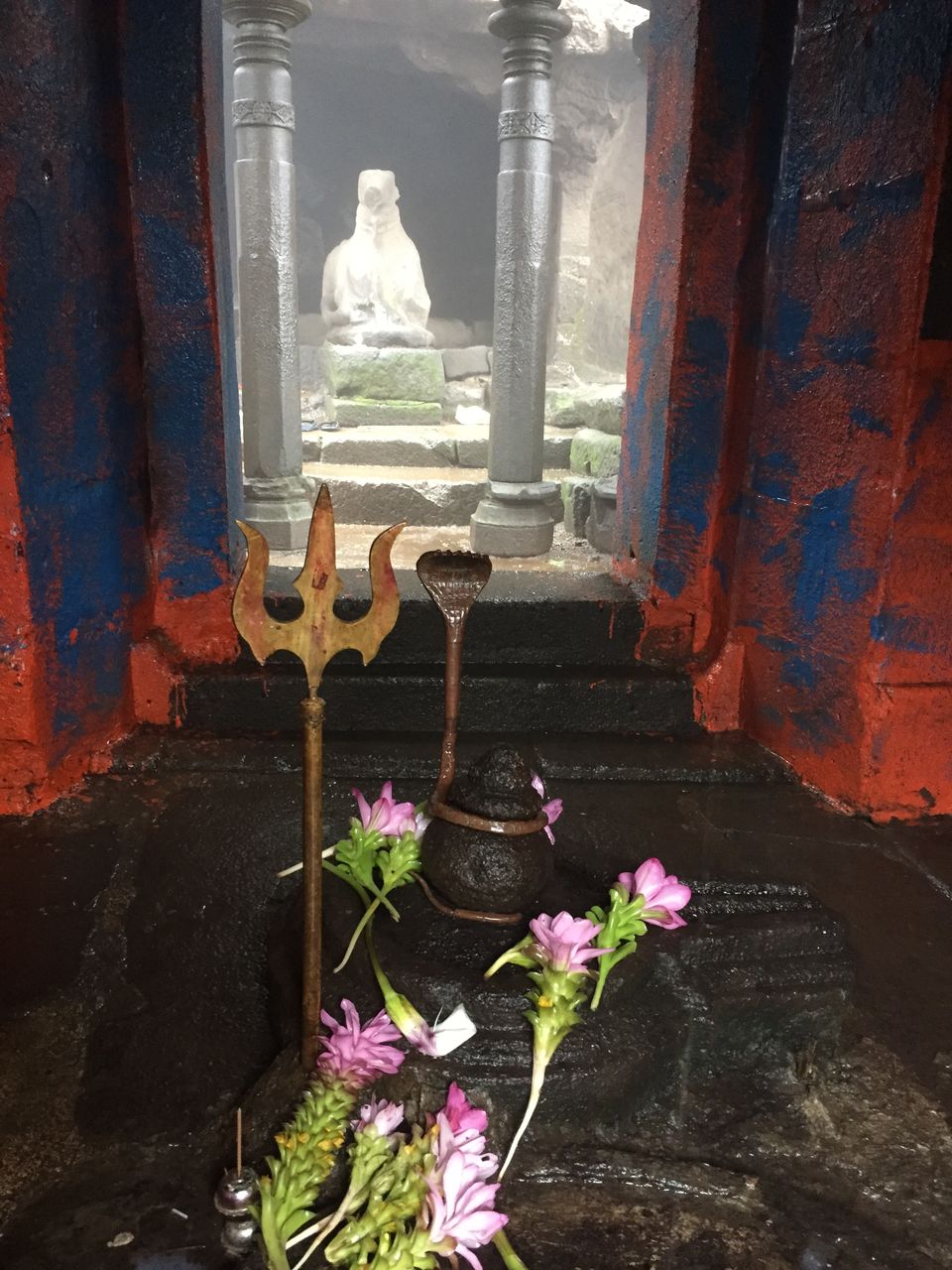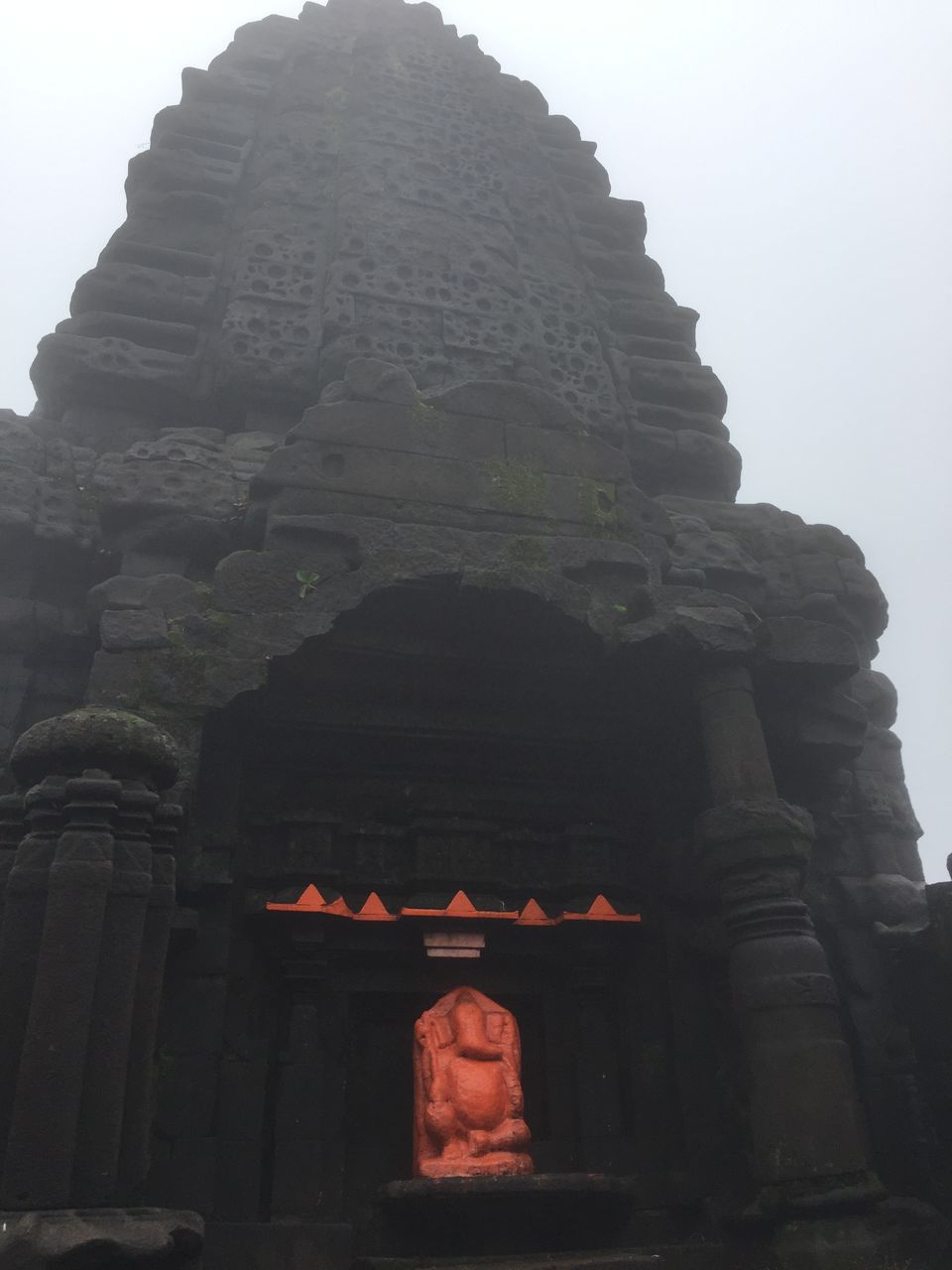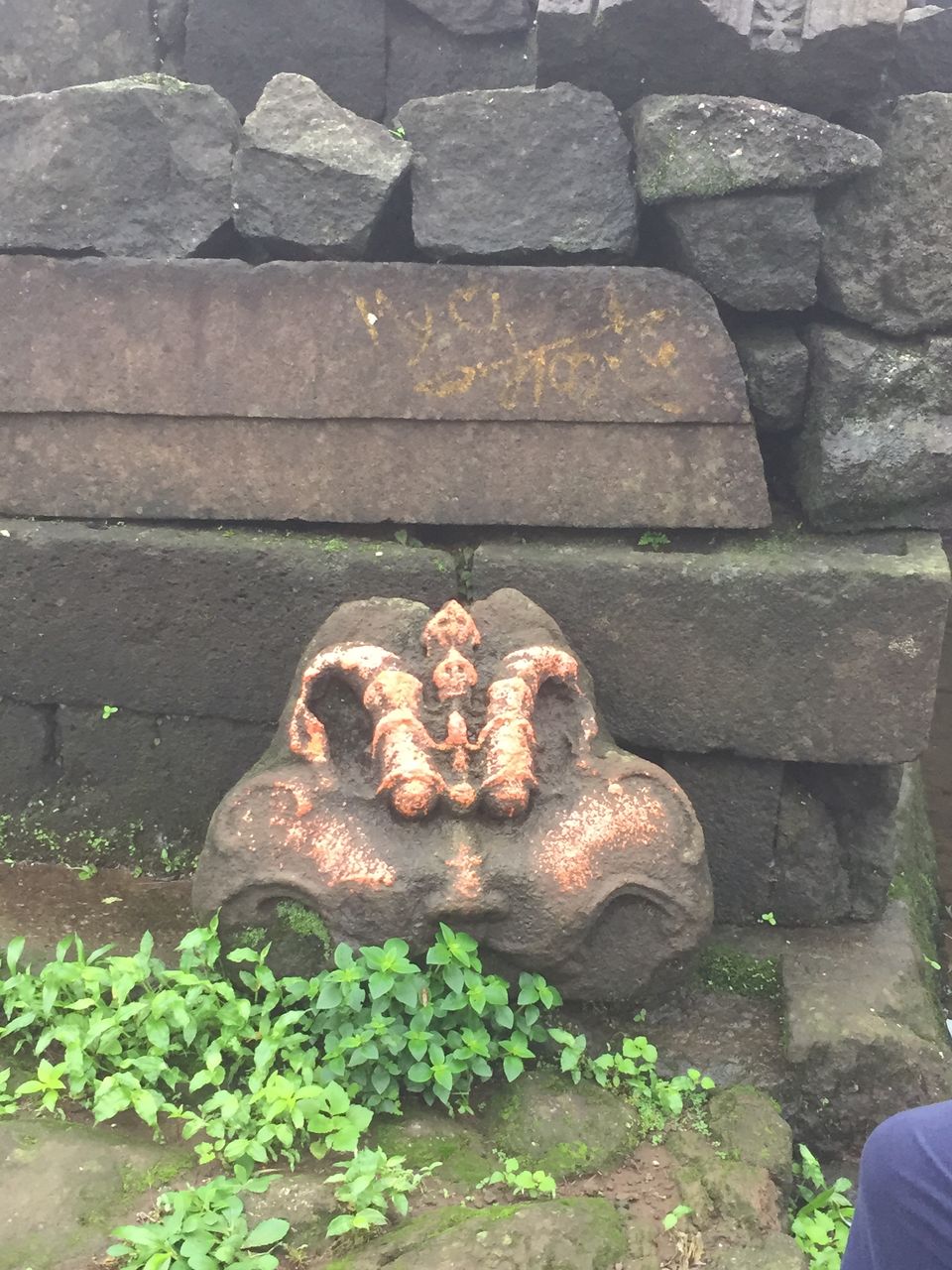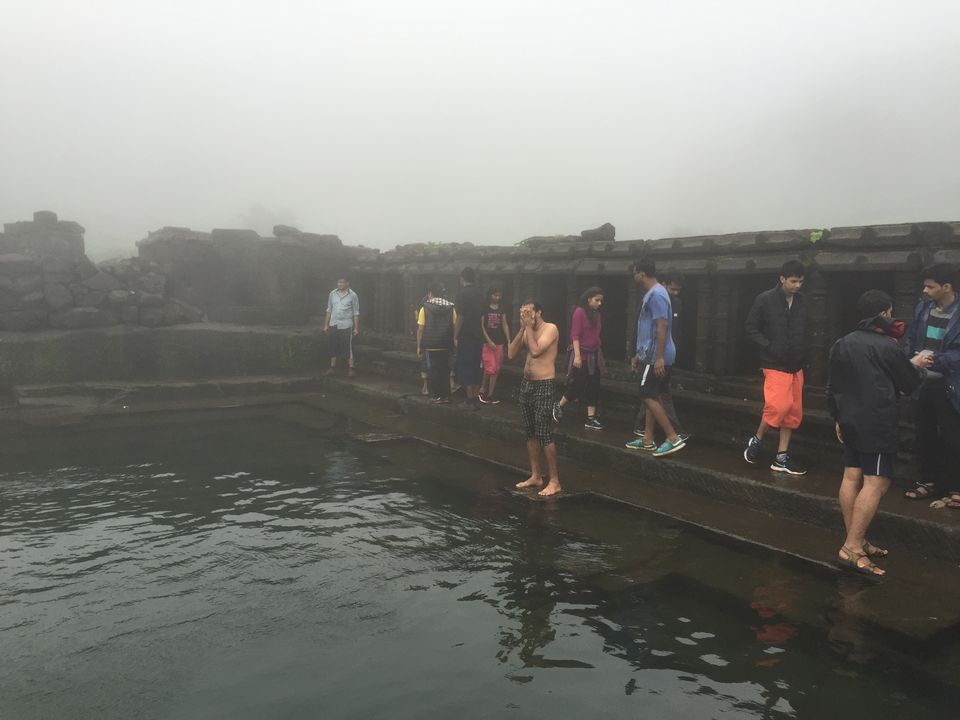 Kedareshwar Cave: When I first saw this cave I couldn't believe it was real. A huge five feet shivlinga completely surrounded by ice cold water, in a cave which is balanced only on one pillar. The other three pillars are broken. It's believed that all four pillars depict four "Yuga" (era within a four-age cycle in Hinduism). The only intact pillar depict "Kalyuga", current and final age. Break of this pillar will be the end of the world.
Around two years ago the water in the cave used to be crystal clear but now it's very stinky and dirty. Thanks to the irresponsible visitors. Still if you wish, you can step into the cold water and can touch the shivlinga. Usually water is waist deep and safe. Not recommended to enter during monsoon due to high water level.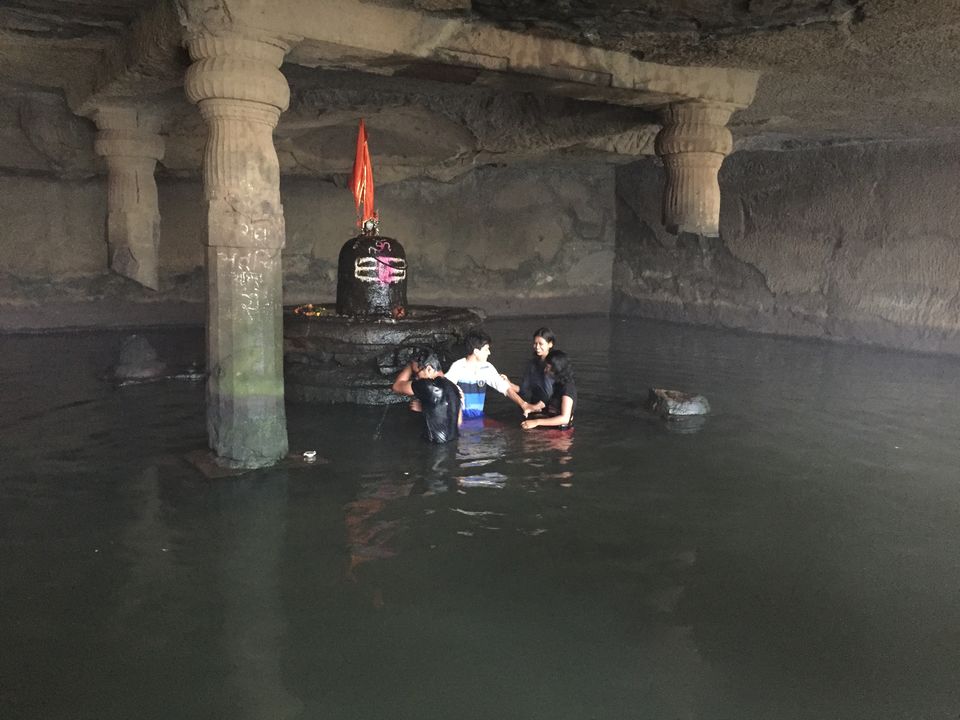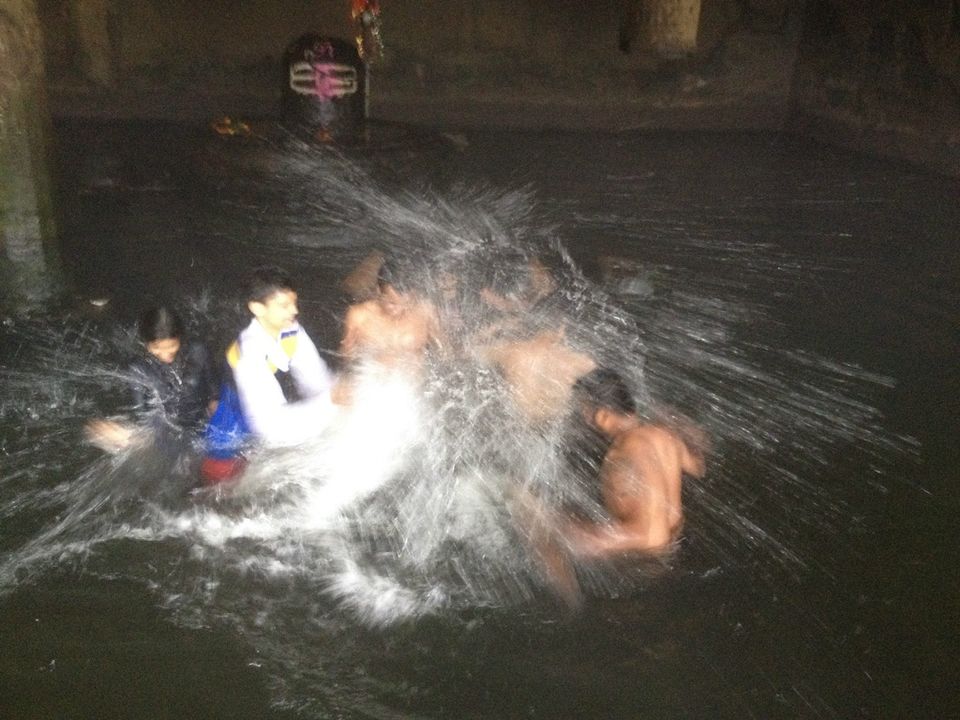 (Taramati Peak : Taramati is the fourth highest peak in Maharashtra state. From caves it takes around 45 mins to reach at the top. This was not included in our this trip. I'll share my night trek experience to Taramati peak in another blog post).
Soon we headed towards our caves to change clothes but as I mentioned before there was a waterfall at the entrance of our cave. How could we miss that!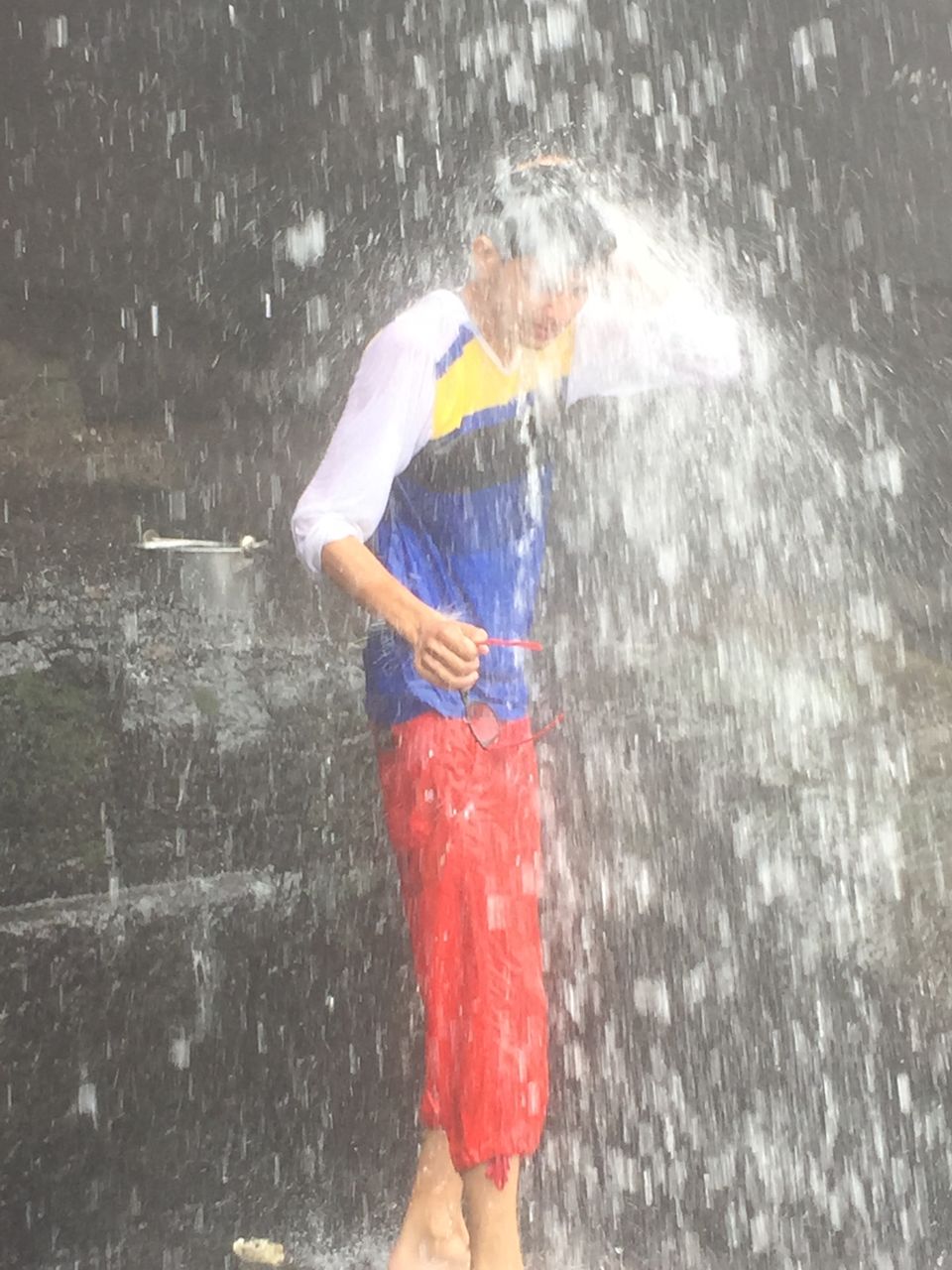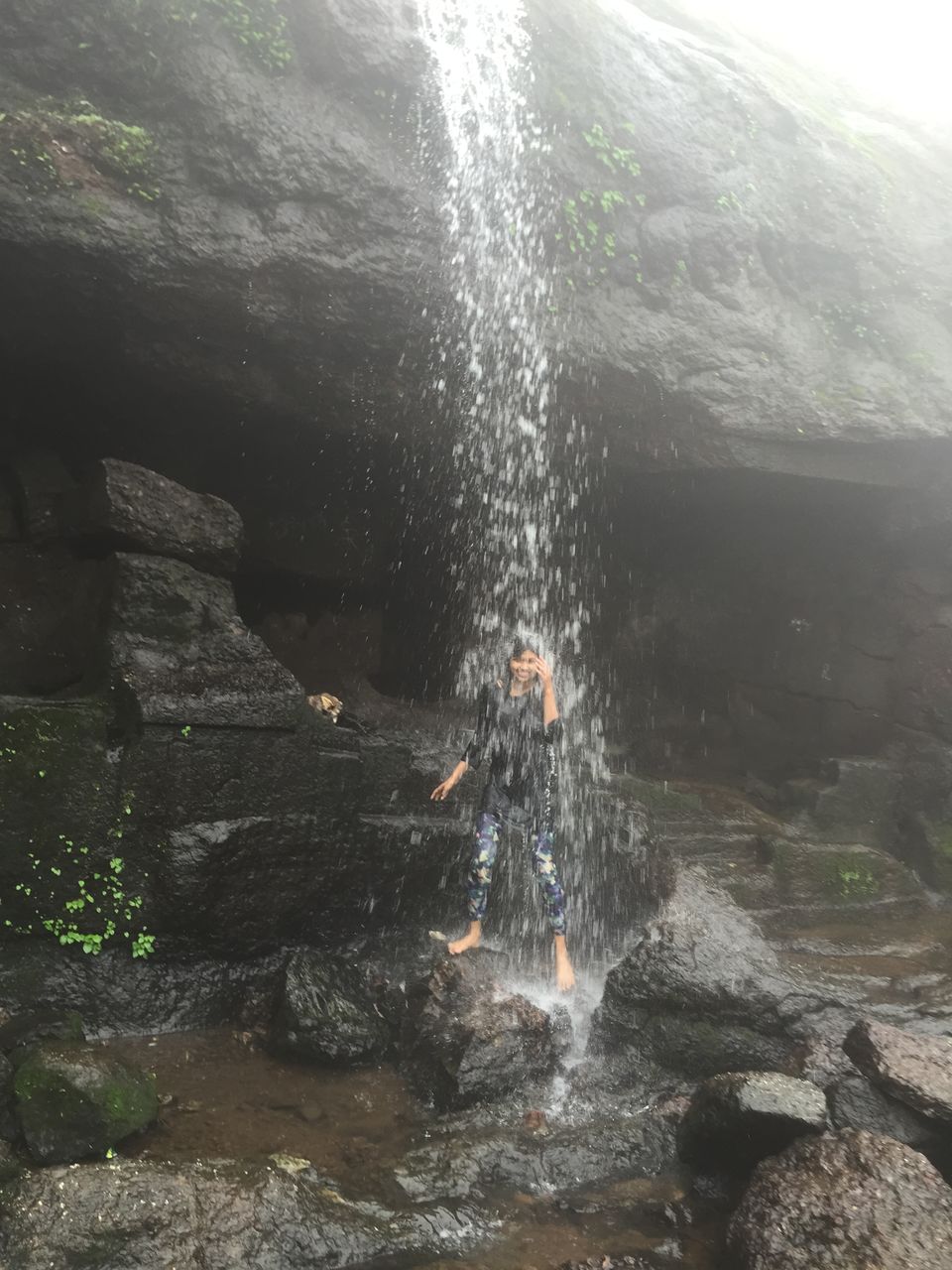 We returned to our cave packed bags and left to descend.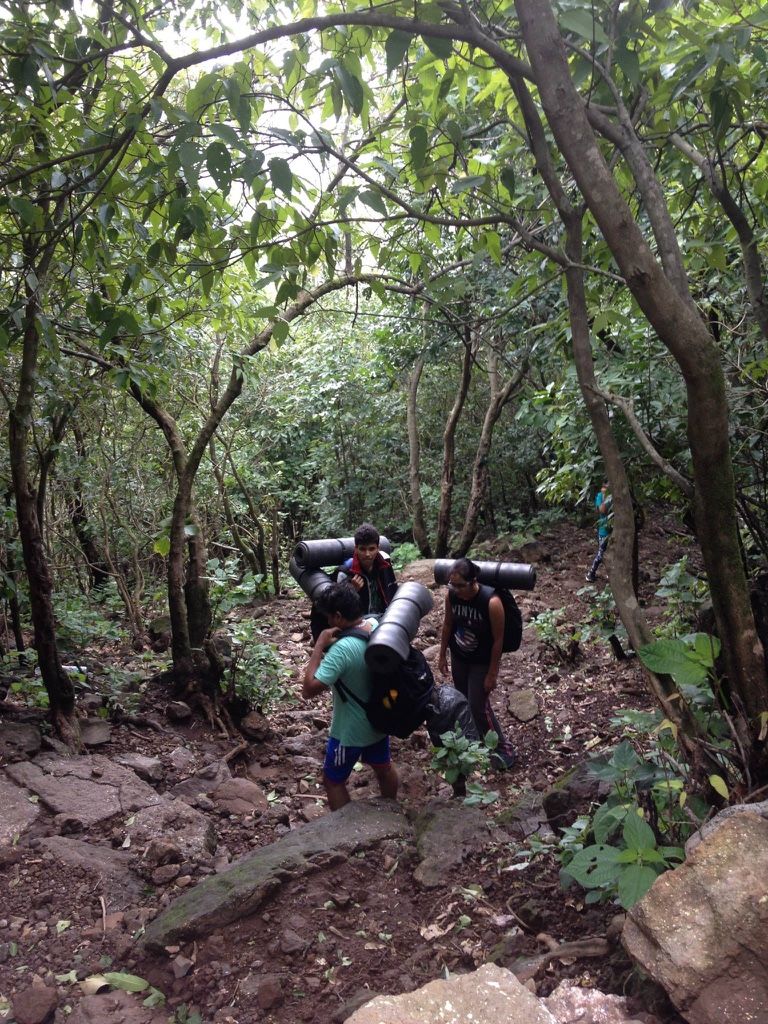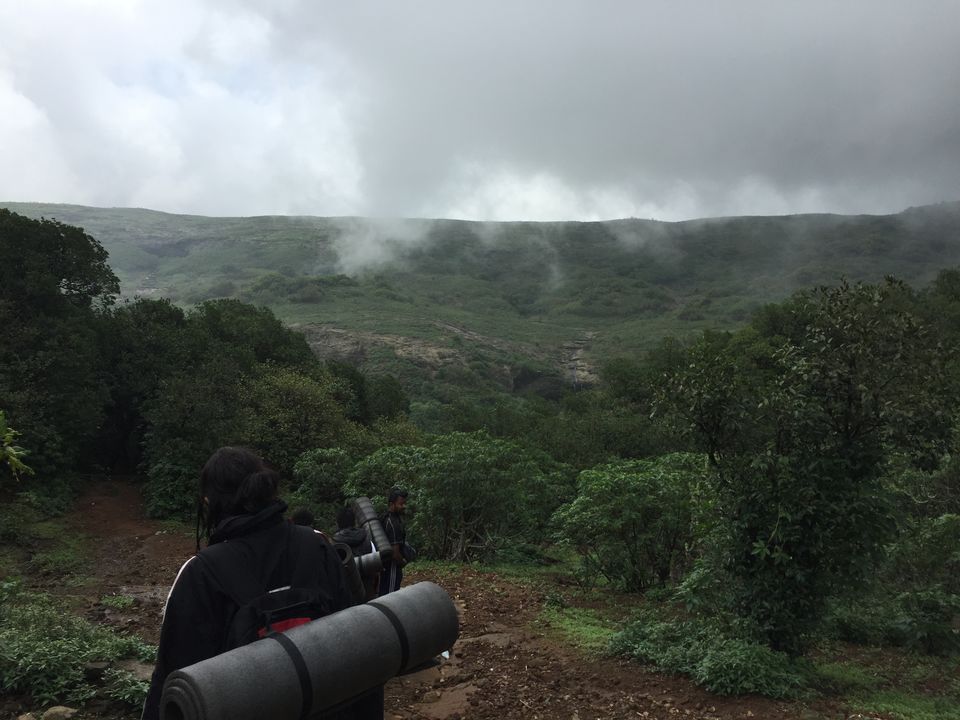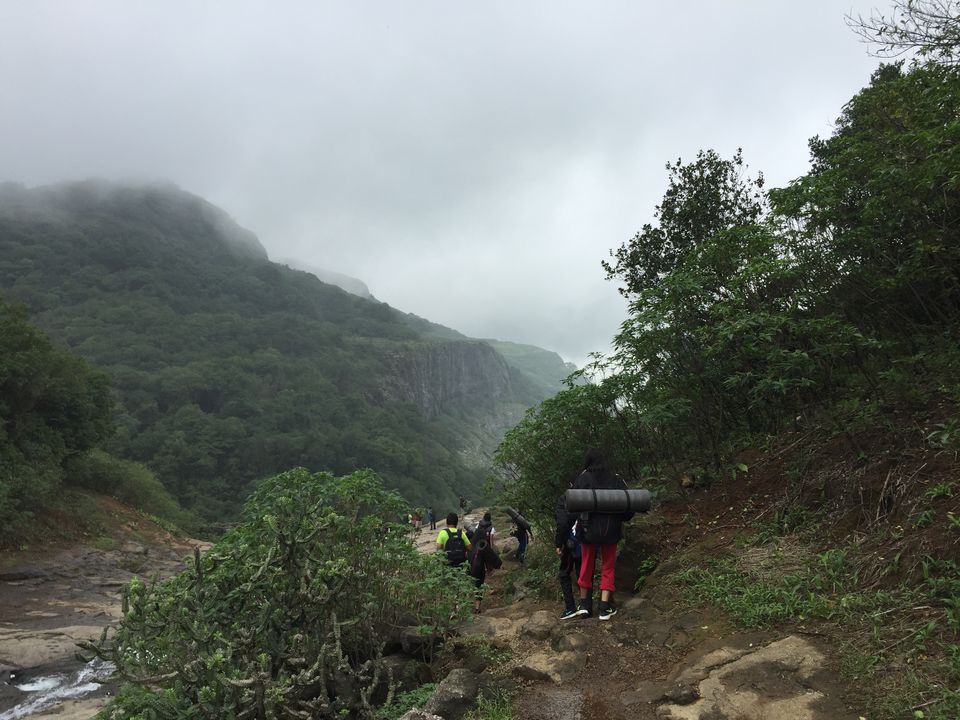 It took two and a half hrs to reach at the base. We had lunch there and boarded our bus at 1.30pm. The trip came to an end. We reached Pune at 7.30 pm.
This trek is the most memorable trek for me as this is place where I realised what I like the most. Trekking has transformed me into a better and happier person. I can say this is the place I found myself.
And since then I am trekking, travelling and exploring new places along with my 9 to 6 job☺.
For more trek stories follow me on ,
Facebook : Walking Sherpa
https://www.facebook.com/walkingsherpa/
Youtube : Walking Sherpa
https://www.youtube.com/channel/UC5l9dNPxUAsmmn1LpjFzWyQ