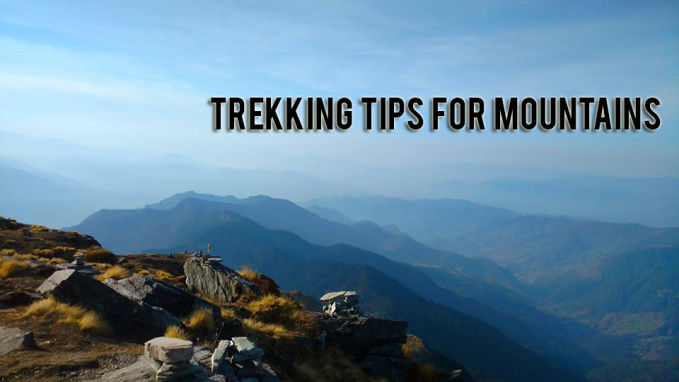 Summer is here again, and it is that time of the year when everyone heads for the mountains. So if you are planning a trek in the mountains, here are some tips for you.
Plan your trip: People mostly do not believe in planning ahead and they sort of just get up and get going. While planning a trek you should always plan. Look for ways to travel, research about accommodation and weather beforehand will help for sure.
Design an itinerary: This is a very important aspect of planning, designing an itinerary will help you stay on course and you can actually have a trip with no sudden surprises. And don't be too ambitious with your itinerary. Allow plenty of contingency days for acclimatisation, inclement weather, porters that disappear without notice for half a day, village celebrations, or taking an extra day to savour a stunning campsite.
Set your budget: If you're trekking independently, work out the cost of hiring a guide, porters, food, accommodation and transportation – and then double it. That should take care of all other unforeseen costs that always seem to creep into a tight budget. If your arrangements are made by a trekking agency, plan to keep money at hand for tips (likely to come to 10% of your total budget).
Safety first: Your travel planning needs to go beyond government travel advisories. Trekking is a specialist activity so read up on acclimatisation (it could save your life) and don't assume you can rely heavily on your GPS when you're out there. Even the most detailed contour maps tend to be unreliable in some remote areas, so your best investment by far would be hiring an experienced local guide.
Check your gear: There's no one to impress in a remote mountain pass, so forget fashion and make sure your gear is sturdy enough to withstand the changeable mountain weather.
 
Once you have made it to the trek now here are some tips that you can use while on a trek
Be positive and pace yourself
Protect your gear
Keep your essentials at hand
Be courteous and flash a smile
Respect the environment
This post was originally published on 'Travel Beings'.