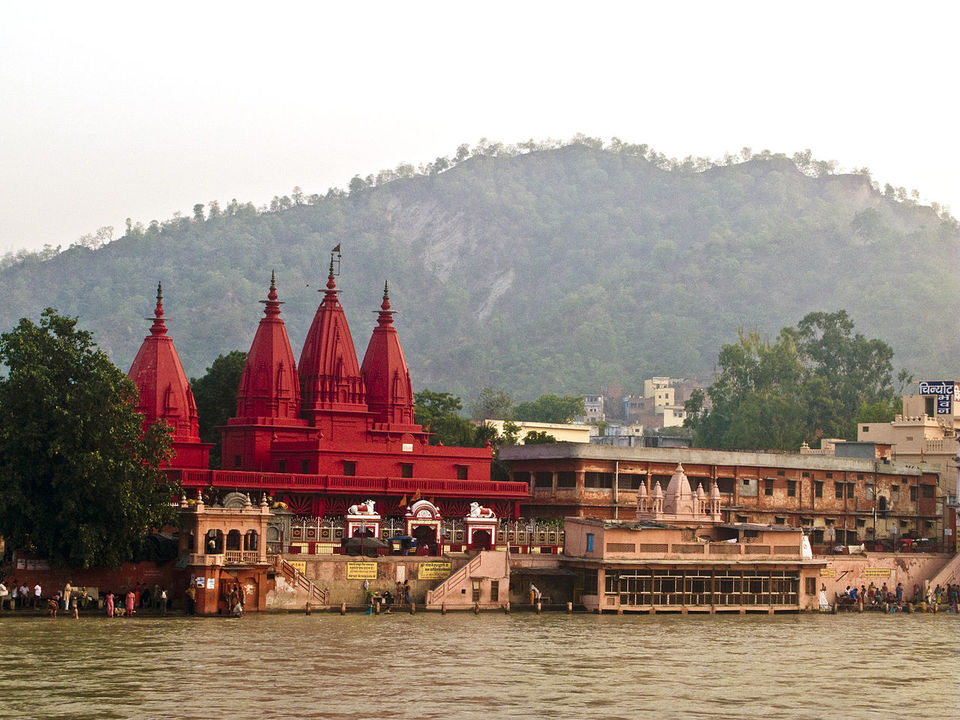 The most memorable trip of my life was when I went to Rishikesh with my friends. I went for a vacation last year in May. Since it was a road trip, it turned out to be the most exciting trips I have ever taken or will ever take. As a traveller, I like to take the road less travelled and that is what exactly happened during this trip. I along with my friends started with the journey in the morning and after travelling for hours, finally reached Haridwar at dusk. For those of you who don't know about Haridwar, the place is where Lord Shiva is believed to set his foot. A little spiritual being that I am, I wasted no time and hurried myself to the bank of river Ganges. I can't explain in words what an awe-inspiring sight it was. The river was lit up by thousands of diyas (earthen lamps) which made a spectacular impact. Sitting on the bank I could truly feel the bliss and enjoy the refreshing breeze which is something I don't feel every day in the urban city of Delhi. Pure joy it was!
After some time, my friends arrived and we went to have our first dinner in the renowned Dada Boudir restaurant. The food was delicious and very light on the pocket as well, which doubled the excitement. After enjoying every bite of our culinary feast, all of us went to take a stroll down the road. The slightly cold breeze and trees alongside the road felt as if they were welcoming us. Since we had booked one of the hotels at Har ki Pauri in Haridwar, it wasn't a hassle for us to reach the hotel on foot. 

After resting briefly for 4-5 hours, we again went in the morning to the ghat and took a dip in the holy Ganges and, trust me it was chilling. The next thing I knew, I am travelling towards Rishikesh, the last destination of the trip. Riding amongst the mountains was exhilarating. The smooth road made the journey even better. Finally, we reached our camp and what a surprise it was. Situated right in the middle of woods surrounded by mountains on all sides and a beautiful stream flowing right in front of the camp, it was a sight to behold. What more could I have asked for? We went for river rafting and danced away the night with live performances and mouth-watering delicacies. I made memories that are sure to last forever.