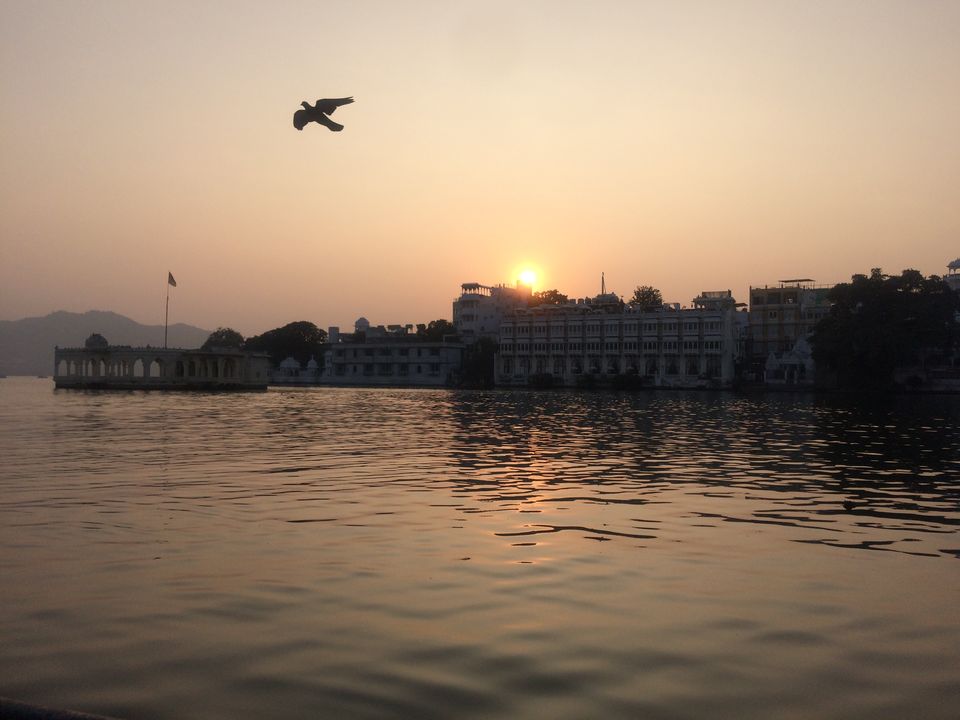 Often referred to as the 'Venice of the East', the city of lakes Udaipur is located around azure water lakes and is hemmed in by lush green hills of Aravallis. Tripping this beautiful place came in my mind after watching the movie "ye jawani hai deewani"the other half of which was shot completely in udaipur.
So finally i made my mind left from delhi,booked my tickets by mewar express and reached udaipur.This train leaves from hazrat nizamuddin at 7PM in the evening and reaches udaipur the very next day 7AM.
After reaching udaipur i stayed at my friends place.Post which we decided to visit kumbhalgarh fort which is about 110km from Udaipur. It took us 2 hours 30 mins max to reach kumbhalgarh. The roads to kumbhalgarh are not so great as the route is through the local villages but the scenic beauty is beyond words.The landscapes looks like as if someone has just painted the way.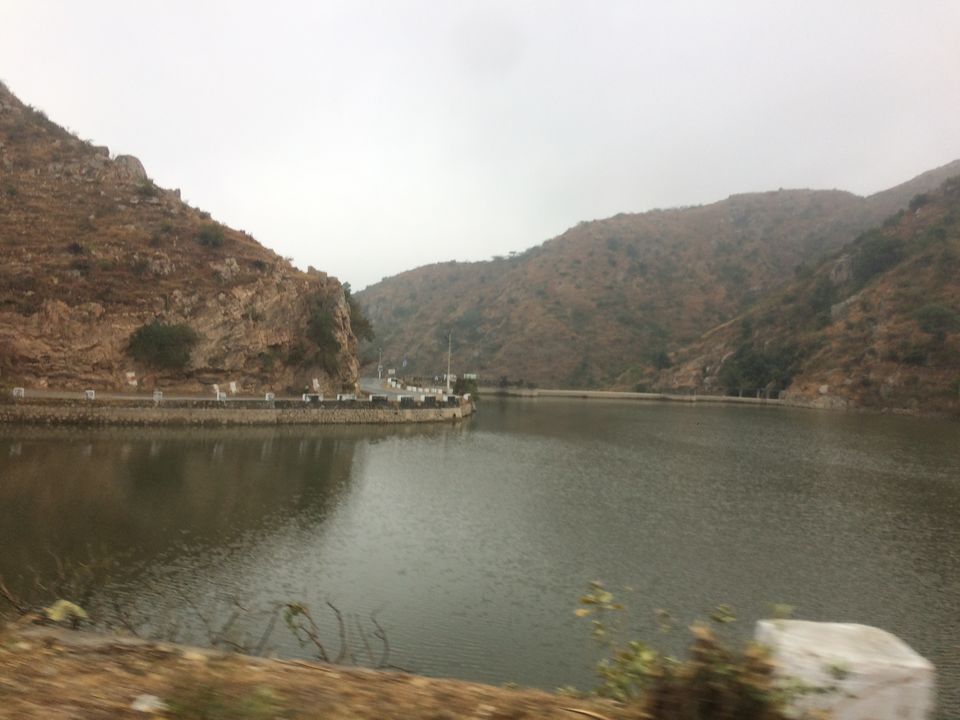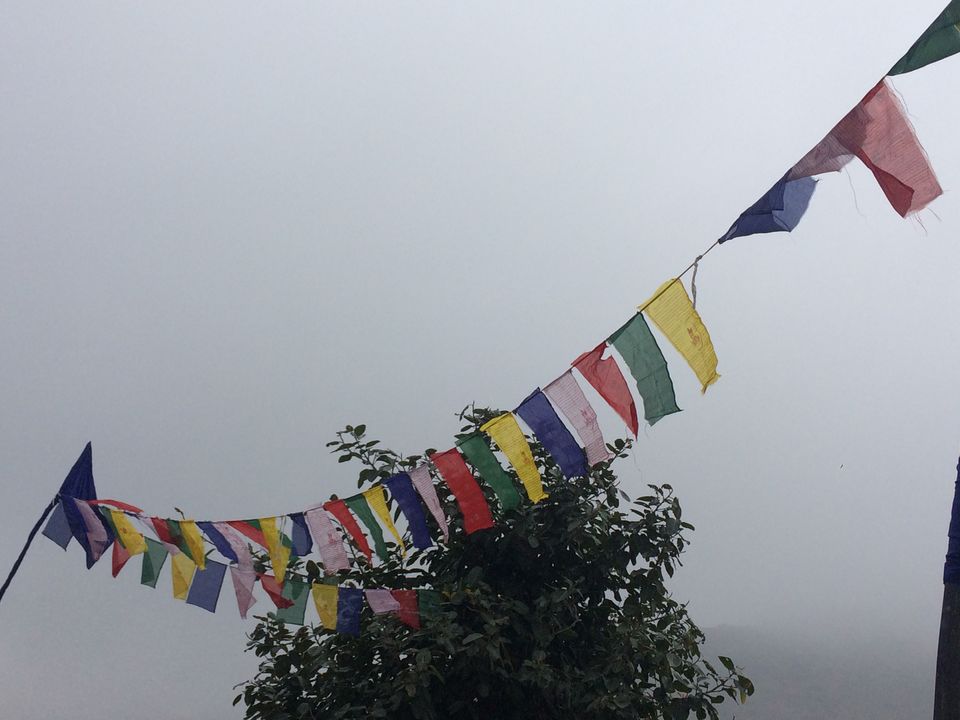 Despite of the bad roads we enjoyed the journey to kumbhalgarh with full enthusiasm because of the beautiful views we got to witness.We reached kumbhalgarh and were super excited to see the second longest wall in the world after china.Yes,With a wall over 36 km long, the fort is among the largest wall complex in the world, and the second largest fort in Rajasthan after Chittor Fort.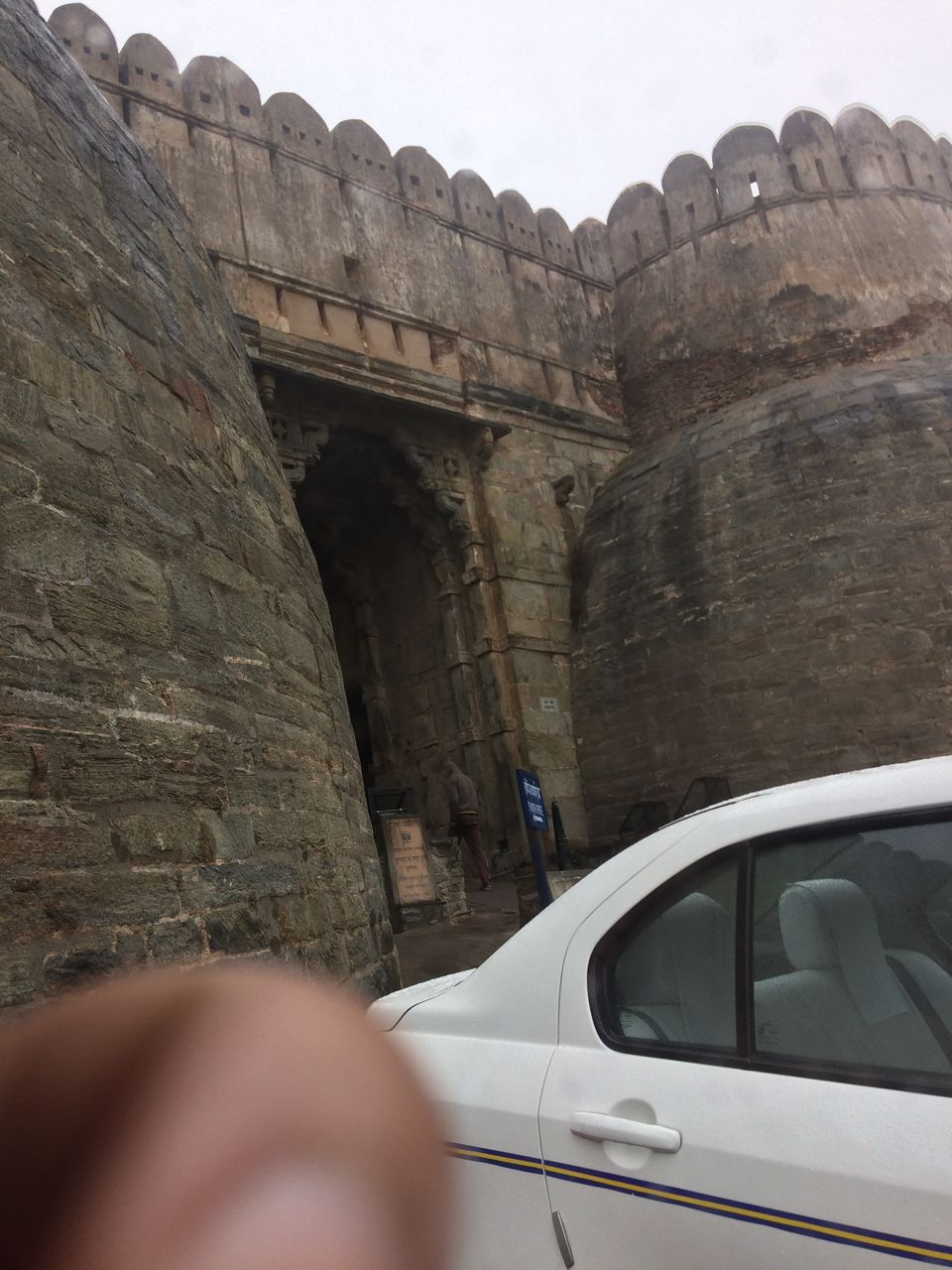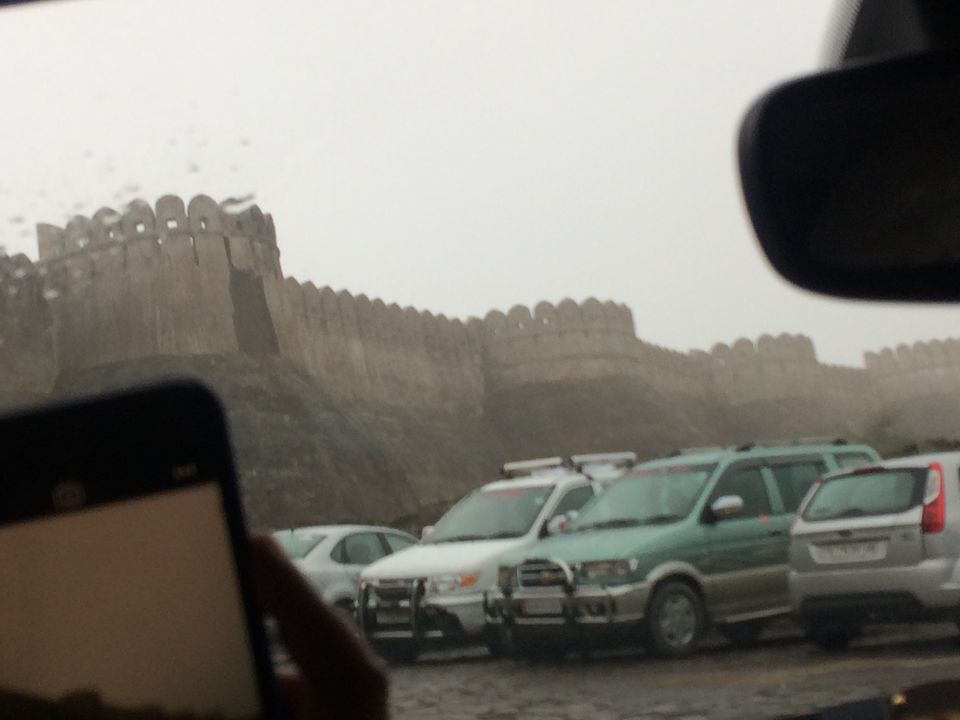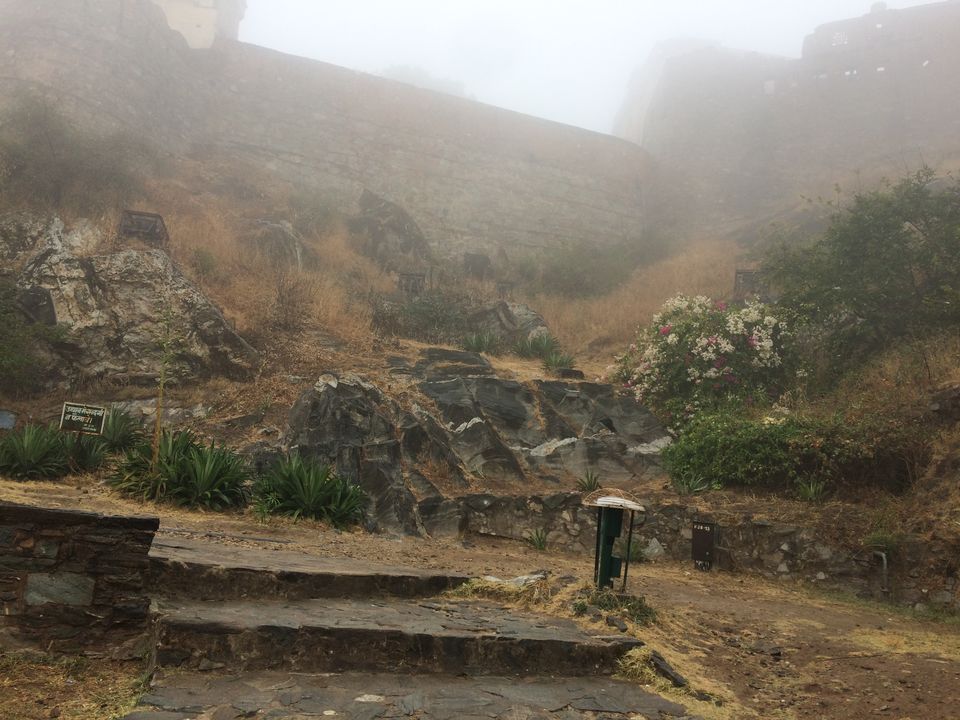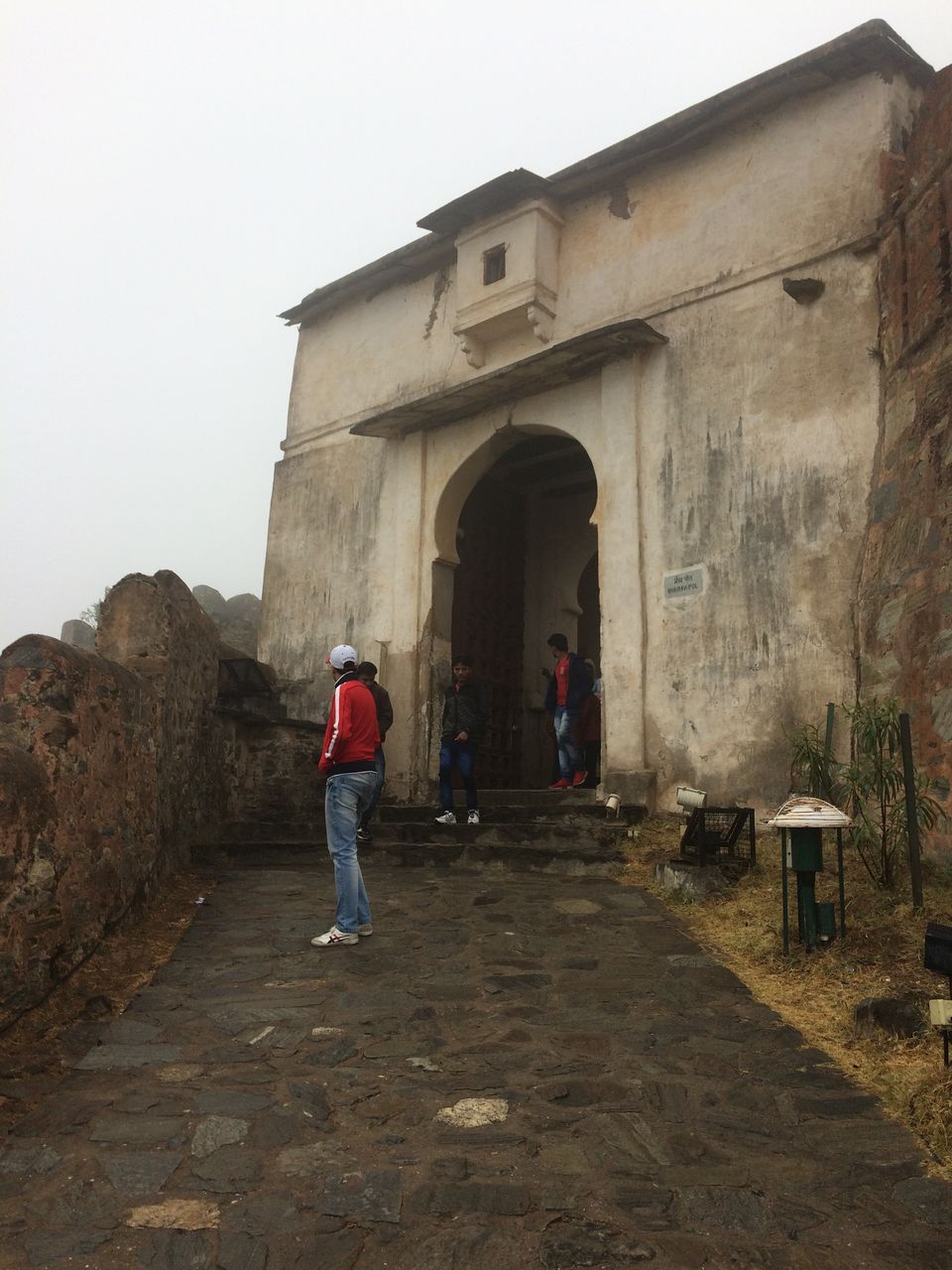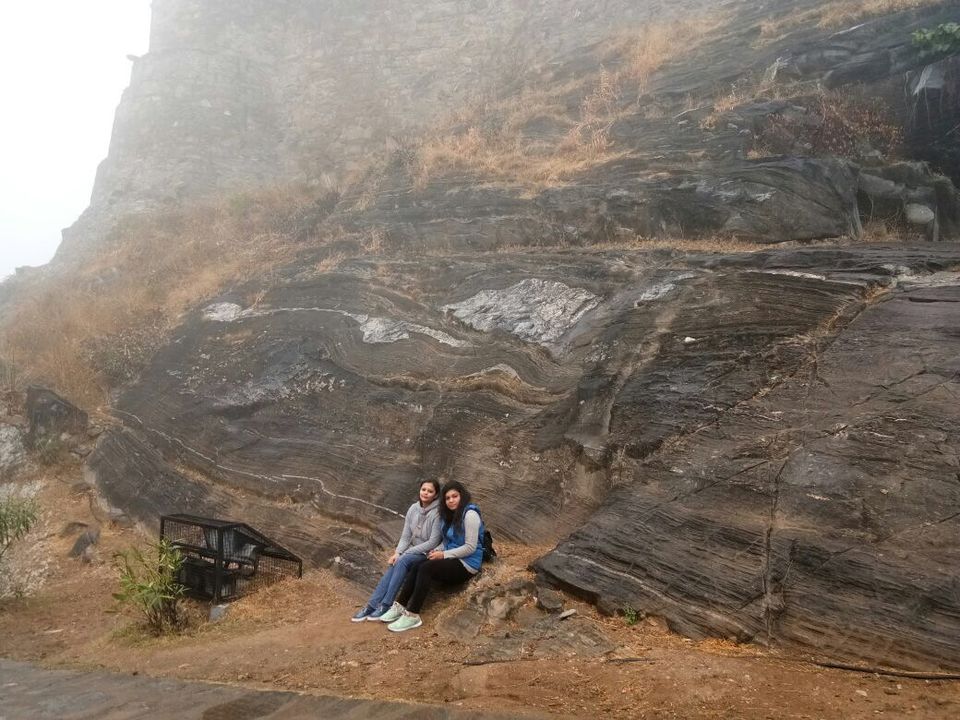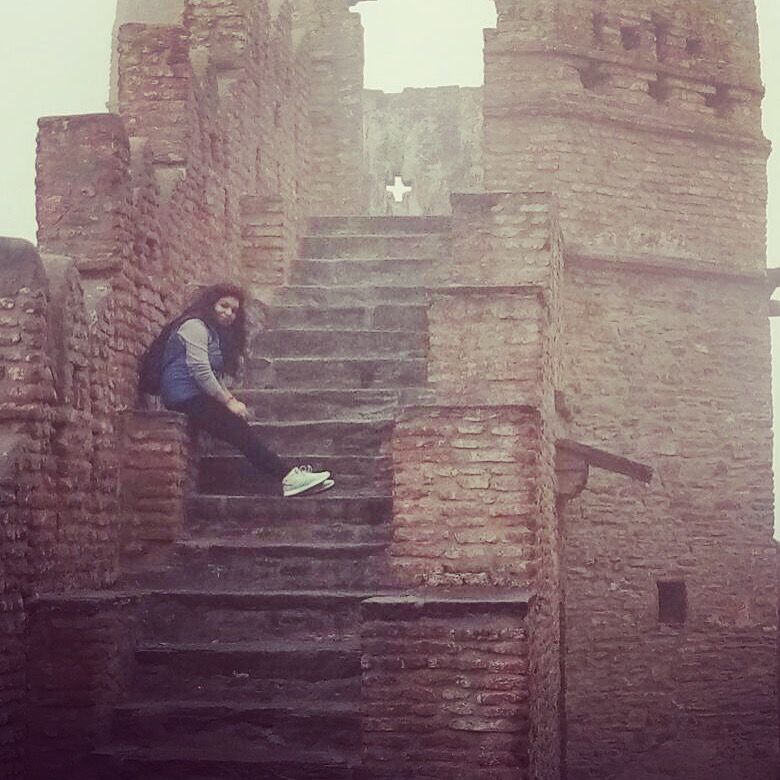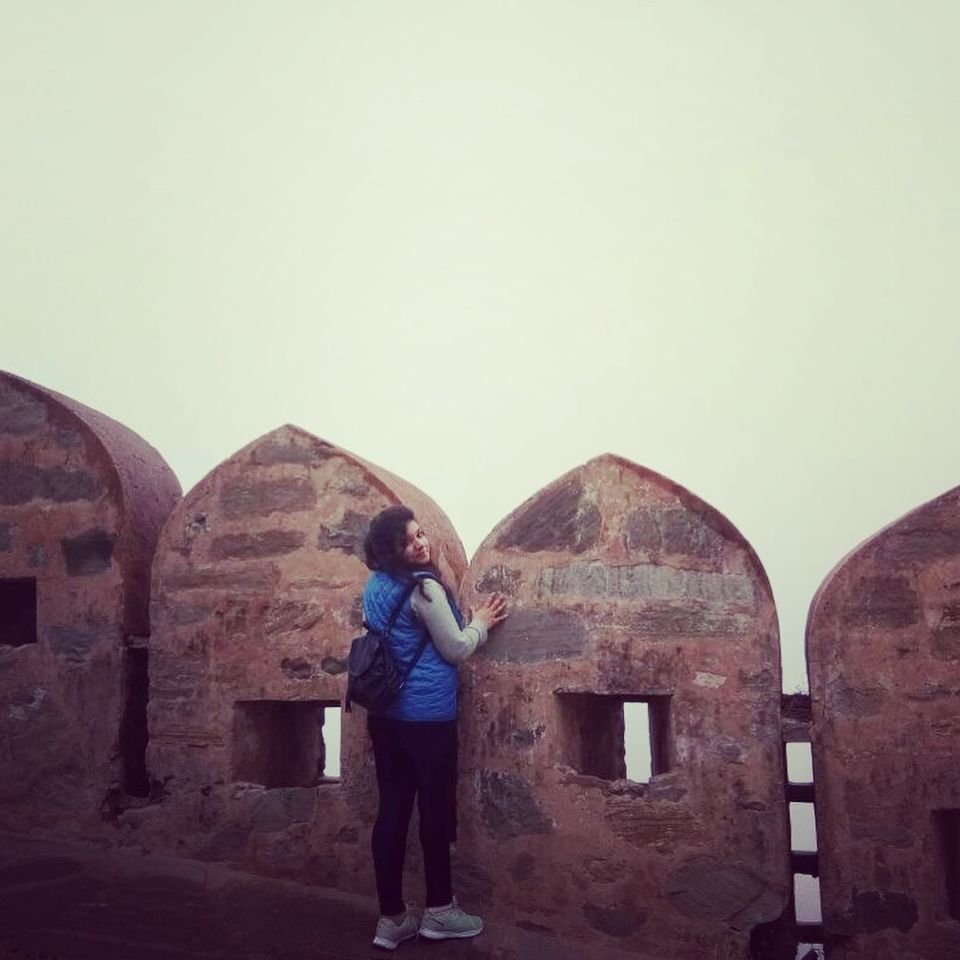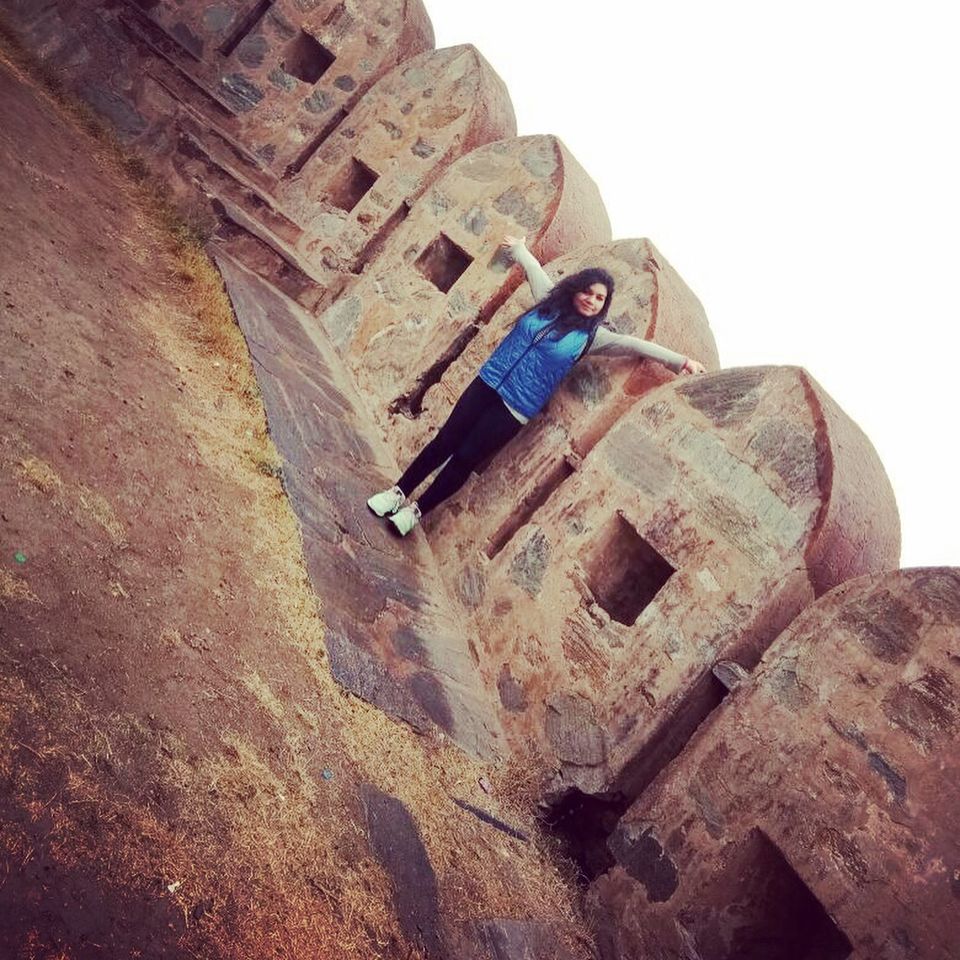 Though it was raining the day we went to the fort with heavy breeze all around but we enjoyed to the fullest.The clouds were almost on our faces with the wind blowing.It was a different experience altogether.I will recommend a definite visit to kumbhalgarh if you plan to go Udaipur.After spending a long time at the fort we left for Udaipur back.
The next day we went to the famous Fateh Sagar lake which is an artificial lake named after Maharana Fateh Singh of Udaipur and Mewar. The lake is surrounded by chowpatty where you can enjoy delicious food,amazing tea and coffee served in kulhad.You can enjoy a good walk at the fateh sagar with a coffee in hand. Kulhad coffee is a must if you visit this place.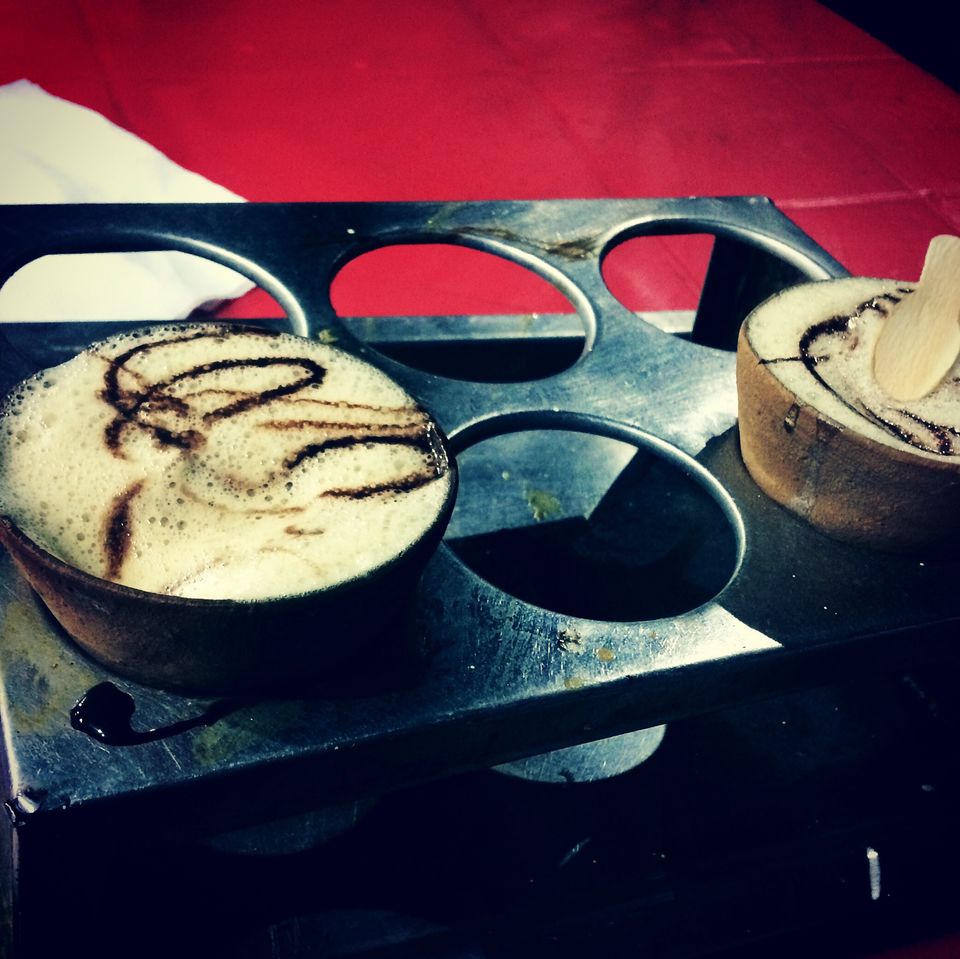 After having this tasty coffee we went to the famous Sukhadia circle which is a small pond in the center of which is a fountain.This place is surrounded by many small gardens and food joints, and kids play-zone areas around it.This is where i had golgappas served in six different flavours and known dabeli from mumbai.
Third day we planned for Lake Pichola which is again an artificial water lake and has two islands within as Jag Mandir and Jag Niwas. we went to Lake Pichola in mid afternoon and had lunch at Rainbow cafe which gives a picturesque view of the lake.After having lunch we looked for boat ride but unfortunately all boats were booked and we missed boating in Pichola.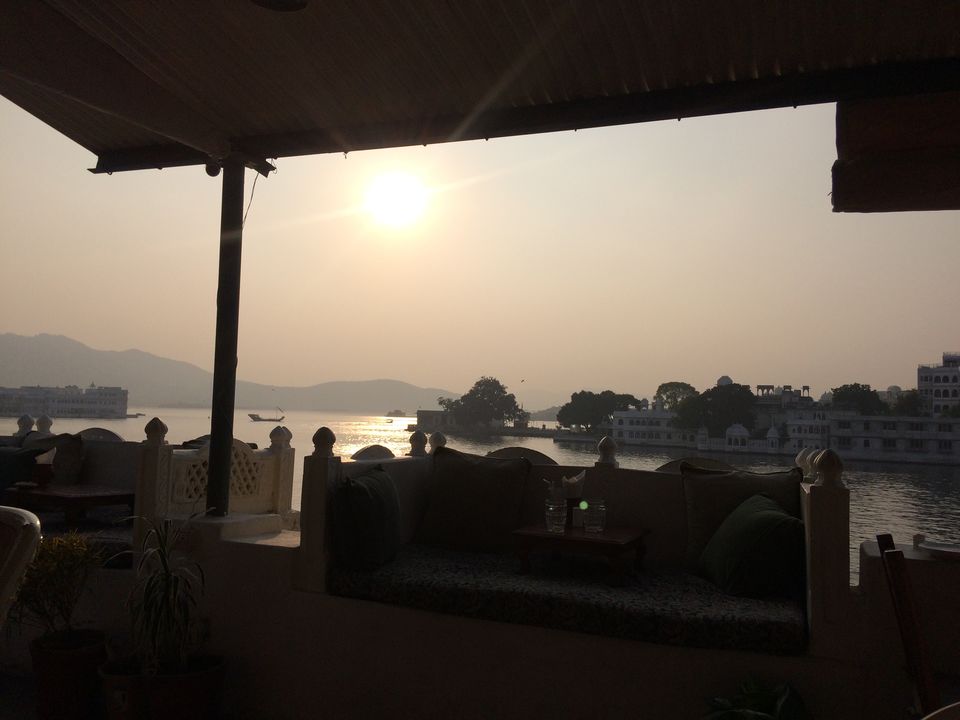 Still we had a great option of exploring Gangaur Ghat which is a main ghat situated near the waterfront of Lake Pichola in Udaipur.We spent a long time sitting here at the ghat and waited for the sunset.i found this place to be so clam that you forget all your worries watching the water flowing by.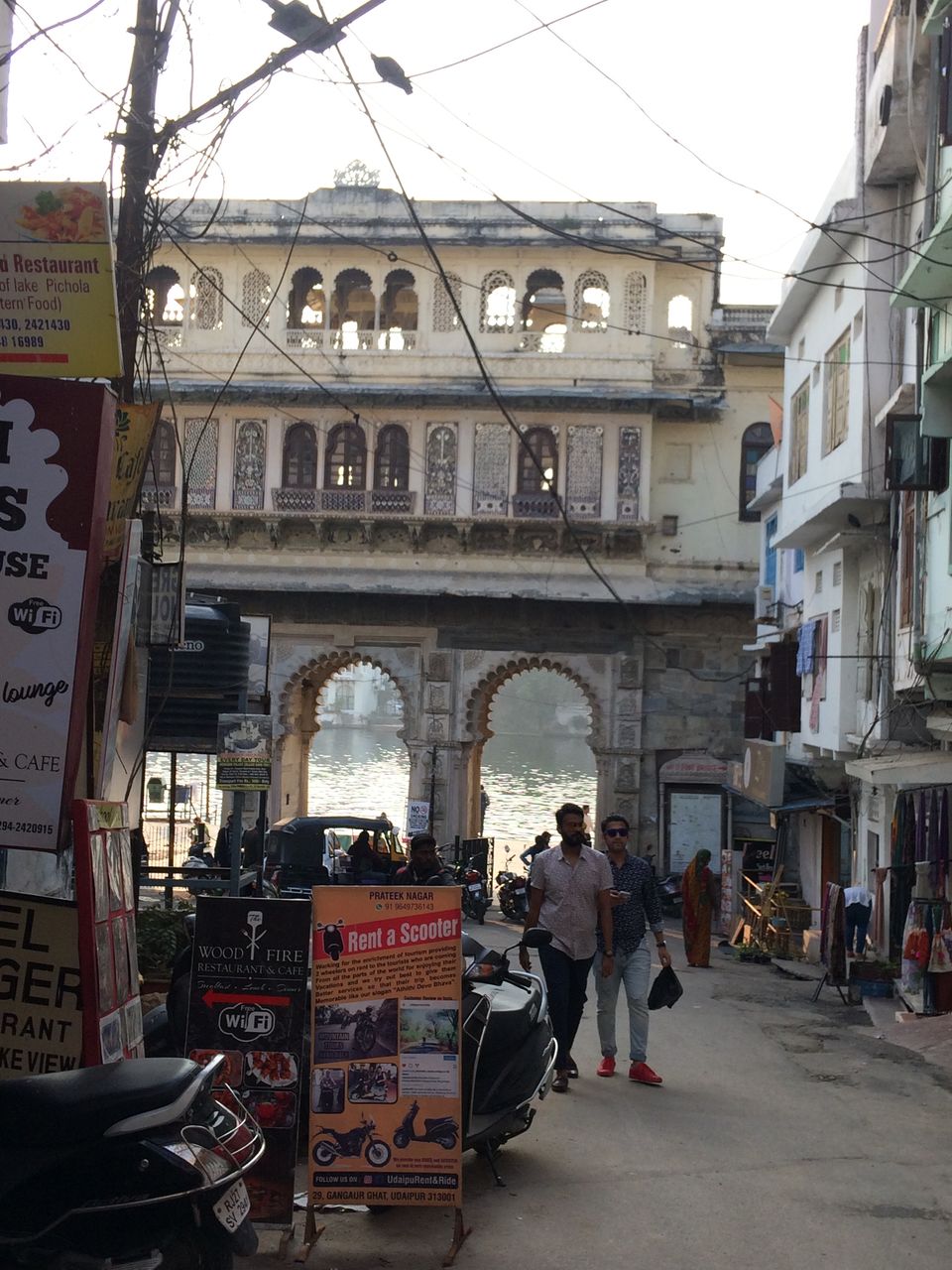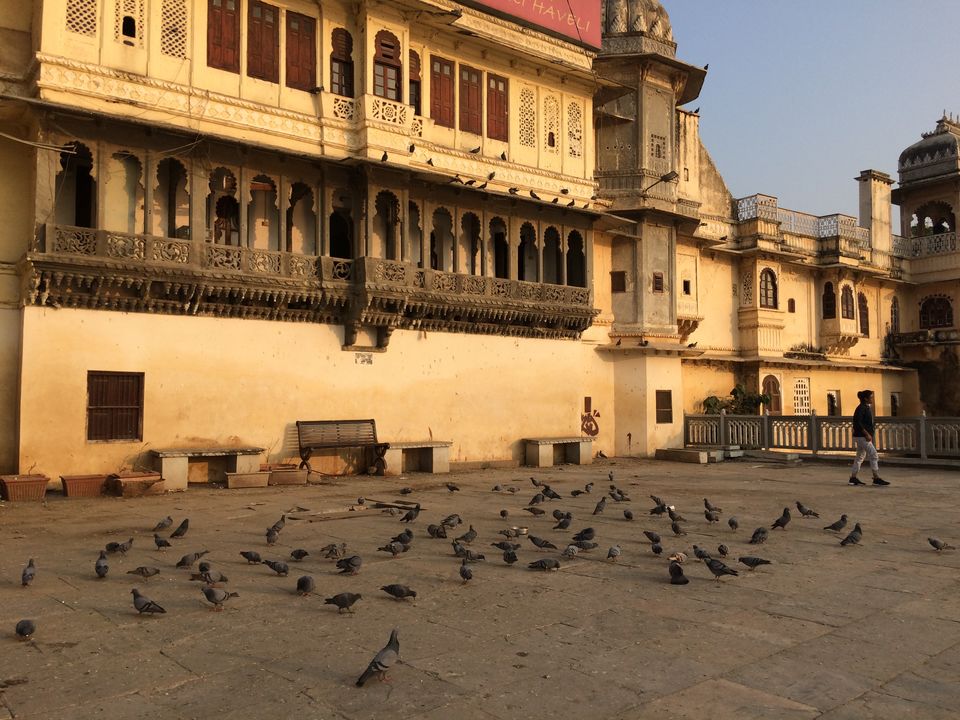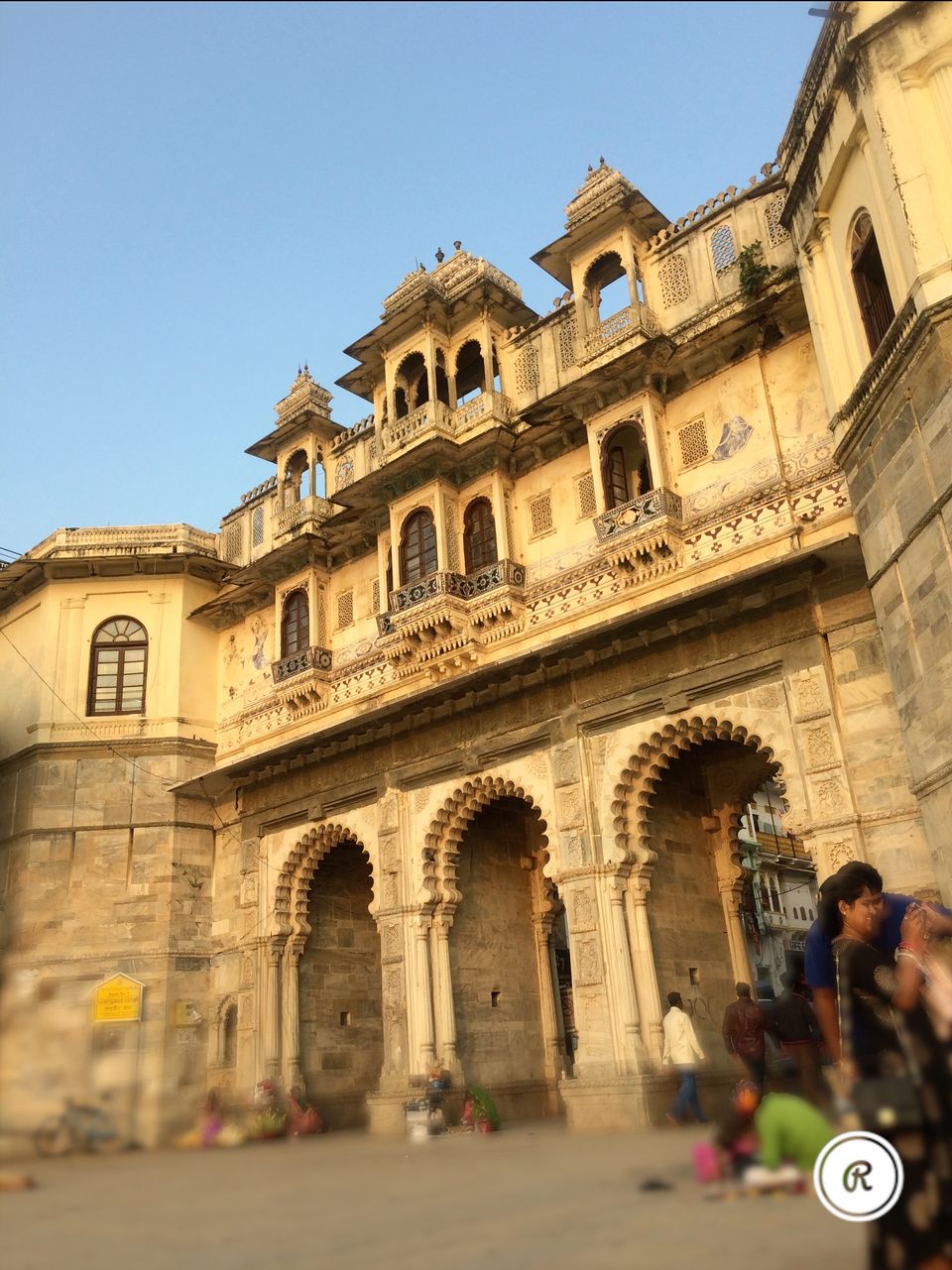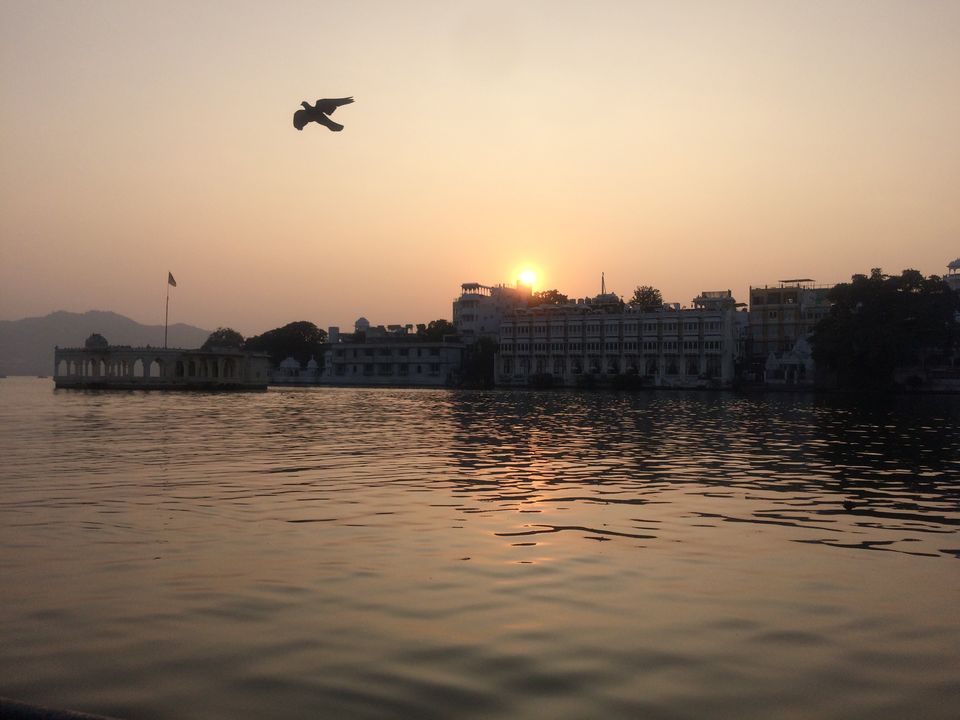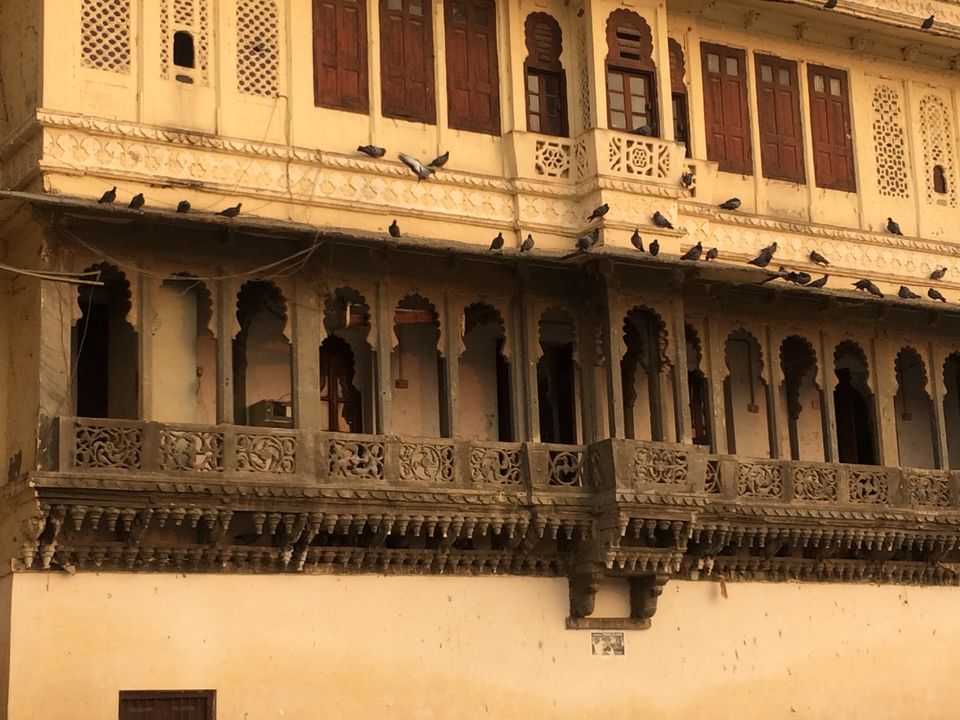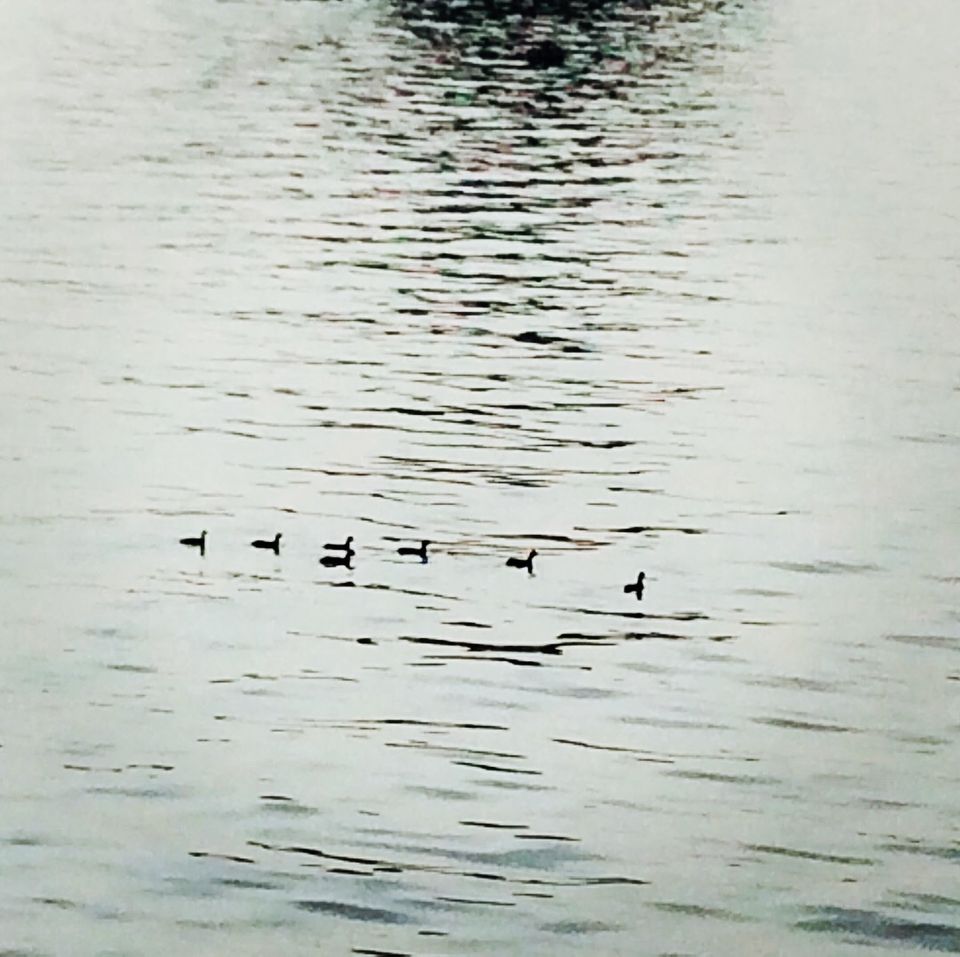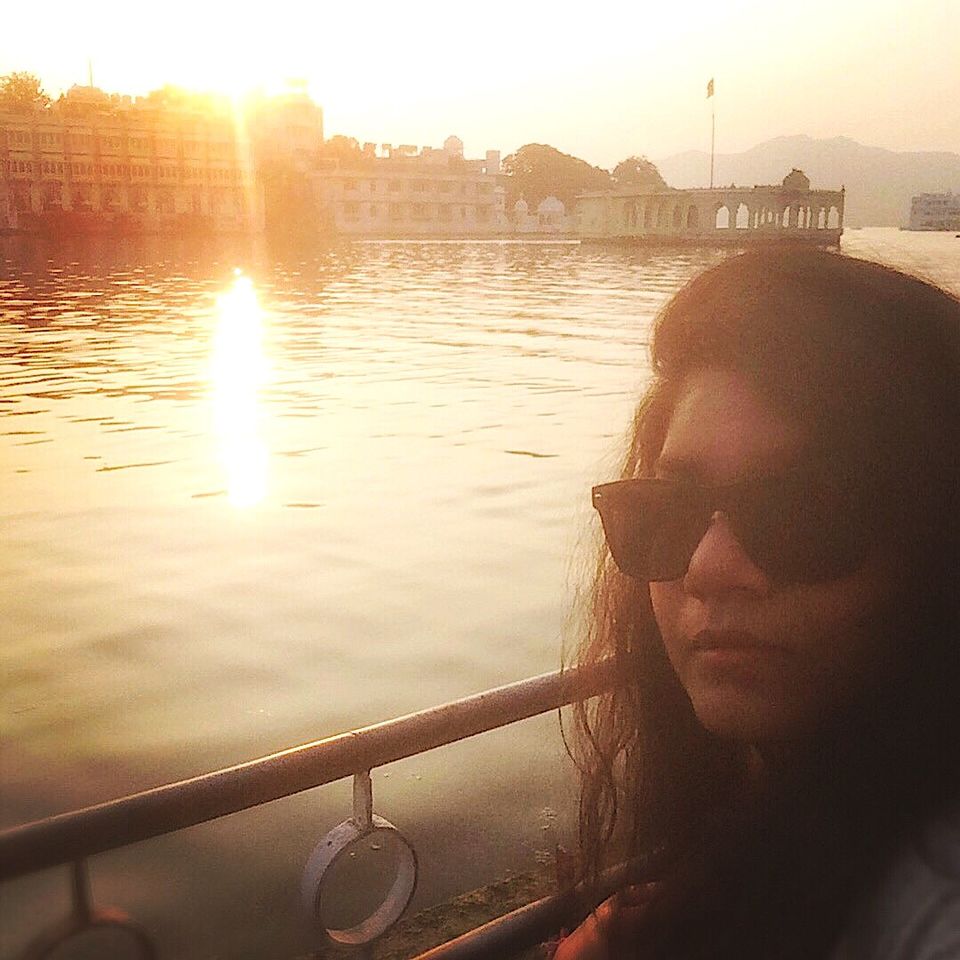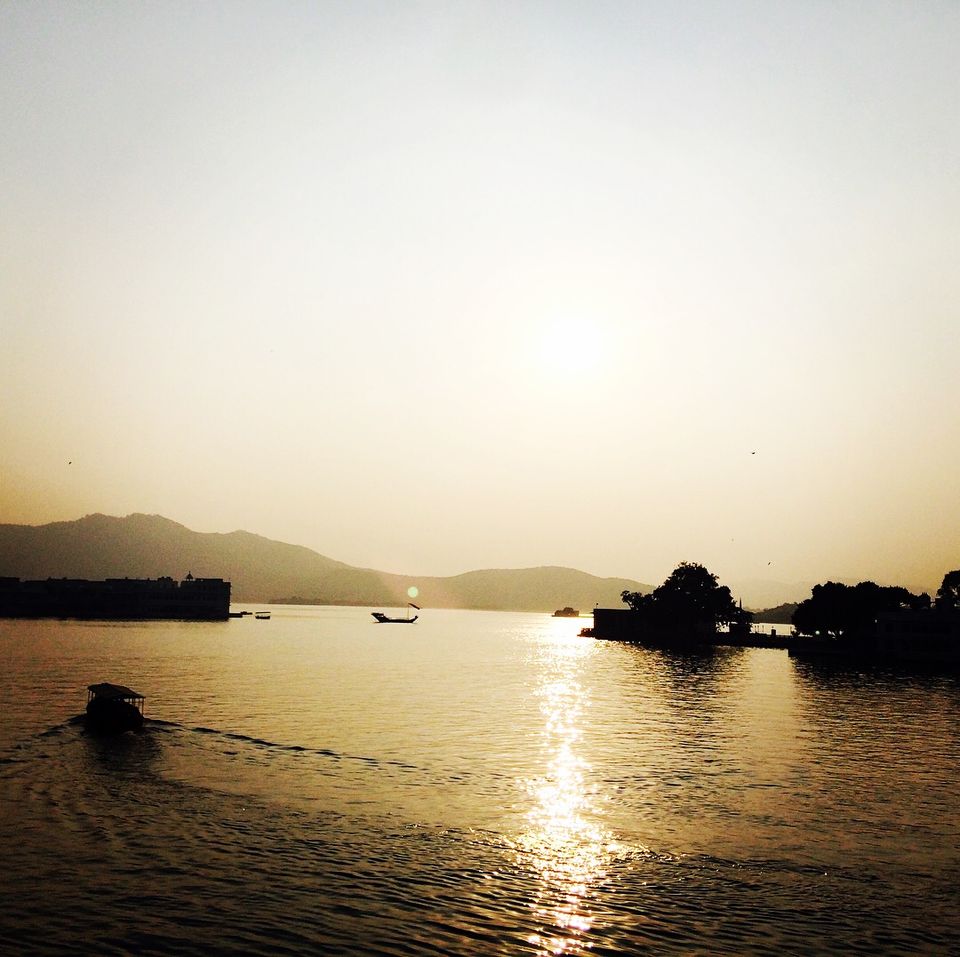 After spending some quality time at the ghat we left for Hathi pol which is a local shopping market for tourists.I shopped a lot here at cheap rates.I am bad at bargaining but i think you don't really need to bargain here as the items are already reasonably priced.
Fourth day my last in Udaipur so we just covered up Saheliyon-Ki- Baari or the Garden of the Maidens is a popular tourist destination.Along with a small museum, it has several attractions such as marble elephants, fountains, kiosks and a lotus pool.This place does not take more than an hour to visit the whole Baari. The ticket to inside costs you 10.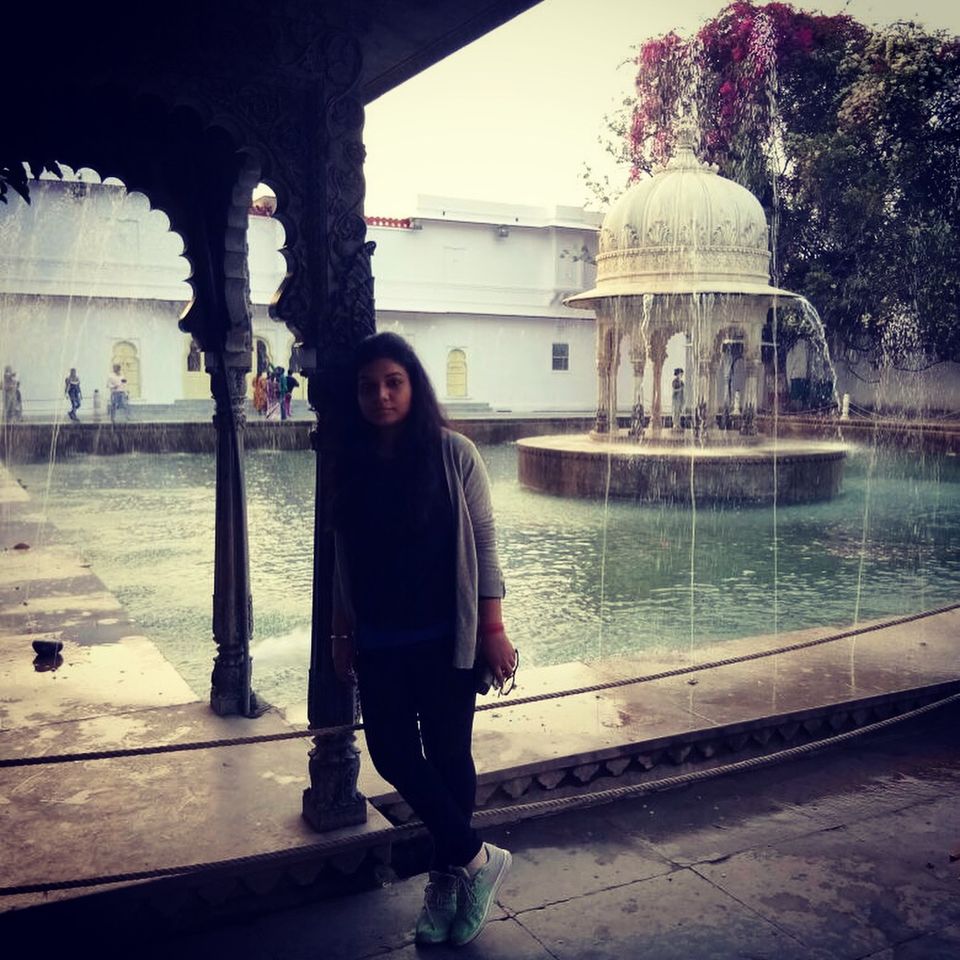 It is said that the queen loved rains and was fond of water so the king made "n" number of artificial fountains here so that she can see rain any time of the year and play with her female friends the very reason it came to be known as Saheliyon-Ki-Bari. Isn't Amazing!!!
Here i ended up my trip this very day and came back home with some beautiful memories forever.:-))