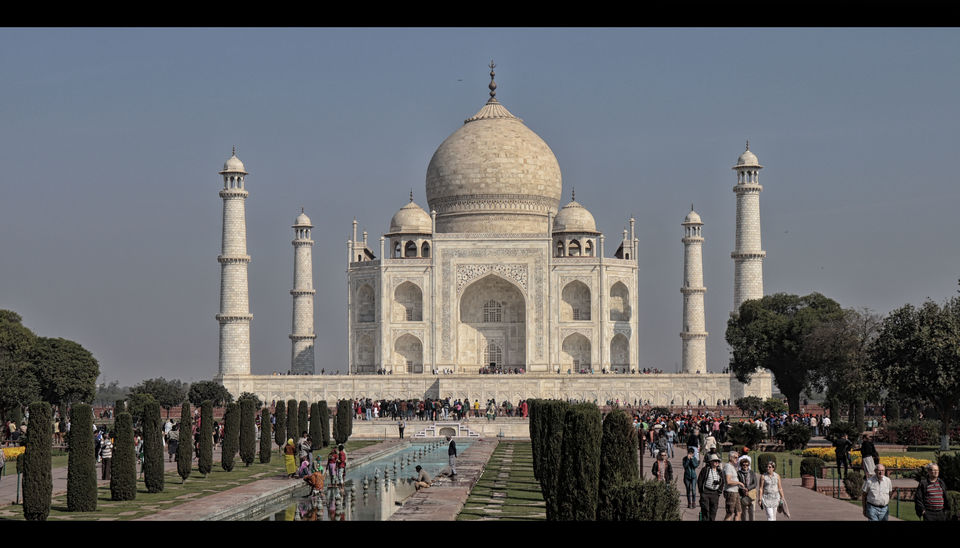 Taj Mahal is the best known building in the world and arguably the most beautiful. It is a monument to the great love between the Mughal emperor Shah Jehan and his queen, Mumtaz Mahal.
THE JOURNEY

I started my journey from New Delhi and being a budget traveler I chose sleeper class train ticket from New Delhi to Agra just for Rs 350 and so reached Agra early at 5.30 am because I wanted to see that early morning view also I heard morning is less crowded so there won't be anyone to bother me for video and photography. To skip the Que I also booked my entrance ticket online which helped me to reach the gate and stand right at the front.
There are few items banned inside Taj Mahal. It includes anything edible, headphones, mobile chargers, other electrical, pens of any kind, torches, knives and camera tripods and gorilla-pods. Though they do allowed selfie sticks and gimbals. But don't worry if you have carried some of the above banned items as they do provide locker facility at very nominal price.
As I was the first one to enter the gate, I chose the best spot to take pictures and timelapse.
After exploring the place for near about 6hrs, I walked outside and found few govt registered stores offering snacks and tea at very reasonable rate. Followed to that I went ahead and explore other forts in Agra starting with Agra fort which is another beautiful location in Agra.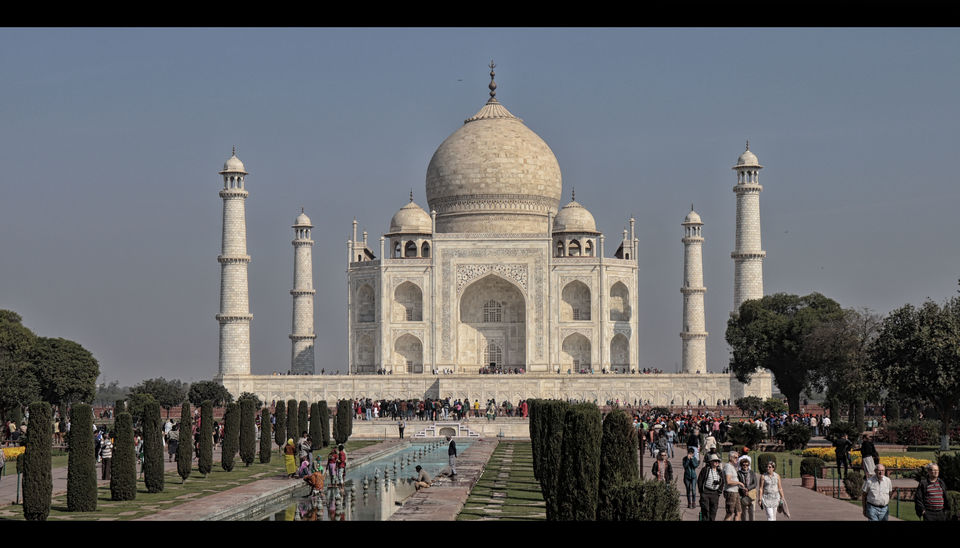 After that I had my lunch and was exploring the city further by travelling from one location to another in auto-rickshaw which is available at really cheap and nominal price.
I ended my trip at 6pm and headed back to New Delhi by Ac Bus which costed me Rs 450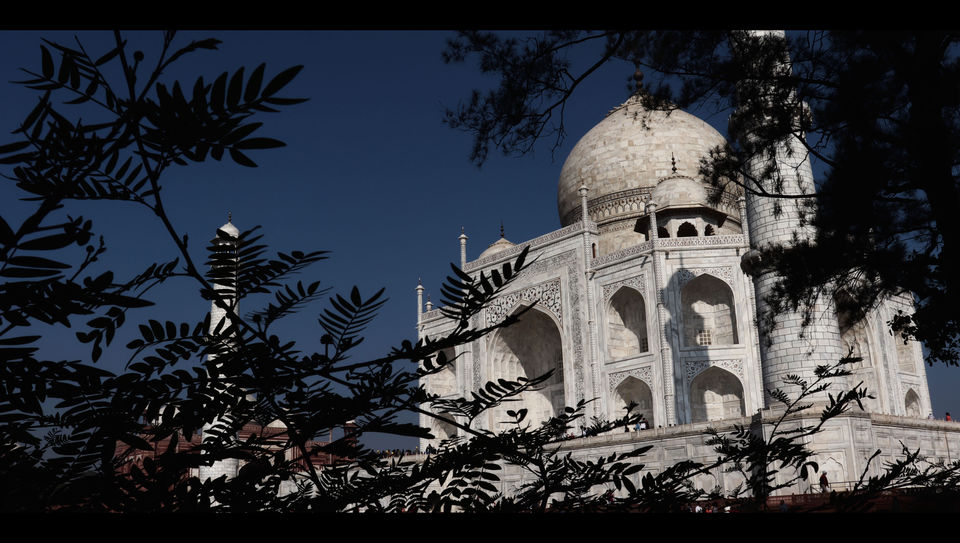 FEW POINTS TO KEEP IN MIND BEFORE VISITING TAJ MAHAL
1. Its closed on Friday
2. Stay away from tourist guide as you can use google
3. Book entrance tickets online and skip the Que
4. Please don't touch the walls (Have seen many doing it)
5. Please help in keeping the place clean