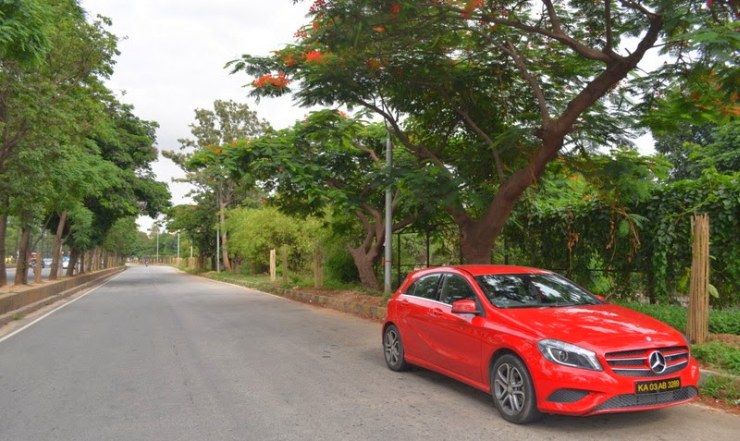 A luxury car is an upgrade that everyone dreams of. When these sleek machines hit the roads, they speak one language – that of success. Whether it is an entrance in a business meet or the first impression for someone special, an elegant car has always had a say in deciding the outcome. With Zoomcar luxury car rentals in Bangalore, one can enjoy this experience to the fullest without taking a loan or sending one's savings on a down payment.
Luxury Awaits
Owning a luxury car itself is another commitment, and can involve loans and hefty EMIs along with down payments that will shake your finances for a long time. Zoomcar offers the chance to live the dream of commuting in a luxury car without taking on the expenses that are associated with it. With a well-maintained fleet of the best high-end international models and custom plans for specific travel styles, Zoomcar ensures that one can hit downtown in a flashy Audi or a timeless Mercedes without a large dent in one's pocket.
Affordable Custom Plans
Maintaining financial independence while getting the opportunity to drive a luxury vehicle from Zoomcar is a boon for many. With Zoomcar one only pays for what one drives, so EMIs and maintenance are not a deterrent. Even the fuel is free, and extra fuel used is reimbursed if one presents the receipts. Zoomcar also offers specific rental plans for different categories so that every need is met. For minimal distances, the Zoom Lite is an ideal choice while the Zoom XL plan with 360 free kilometres suits long drives during quick out station trips. One can also go for weekend trips in style with Zoomcar luxury options such as the Zoom Classic Plan which offers 240 free kilometres per day. The luxury models available with Zoomcar in Bangalore are the Mercedes A-Class, Mercedes GLA and Audi Q3.
Easy Booking
Booking luxury cars on rent in Bangalore just got easier with Zoomcar. All the user needs to do is download the super light and quick app or log on to the website to choose a vehicle and upload a valid license. After making a refundable security deposit, filling in the checklist the user has access to the car of his or her choice! With Zoomcar, luxury cars are no longer the domain of a few, and everyone can enjoy the feeling of sitting behind the wheel of the best machines in town.