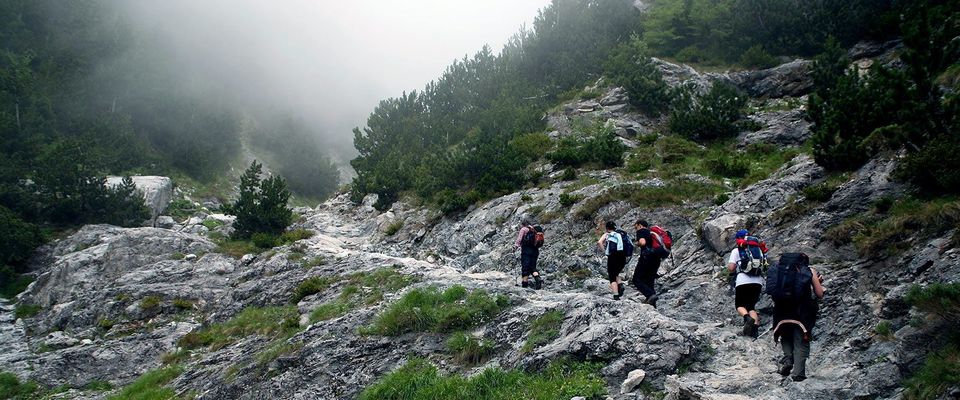 India is a land of many treasures. For an avid traveler, there is no dearth of options in this land – from the mighty Himalayas in the North to the picturesque sea beaches in the South, there are a lot of tourism destinations to be found here. In the last few years, many offbeat travel companies in India have come up who are promoting adventure tourism for people who love some adrenaline rush.
While scuba diving in the Andaman Islands or cave expeditions in Meghalaya are popular among adventure lovers, the state of Uttarakhand has the distinguished honor of having the most adventure tours in India. Set in the foothills of Himalayas, the Northern state is a delight for mountaineers and trekking enthusiasts. It is also home to India's many protected forest regions including Jim Corbett National Park, Valley of Flowers and Nanda Devi Biosphere Reserve.
There are many offbeat travel companies in India available today, both online and locally, who provide numerous adventure tour packages in Uttarakhand. Rishikesh, Roopkund trek, Gaumukh trek, Auli skiing expedition, Corbett National Park, Valley of Flowers – these are just a few of the options available for adventure destinations in Uttarakhand. With so many places to visit, Uttarakhand can be rightly called India's adventure tourism state.

Rishikesh
Located in the Dehradun district of Uttarakhand, Rishikesh is known for its many famous temples. In recent years, this place has also emerged as one of India's premier destination for adventure sports. River rafting is the most popular sport here. Rafting in the thunderous waters of the mighty Ganga River with the breathtaking scenery of the Shivalik Hills – it is sure to be an unforgettable experience. Tourists can also enjoy bungee jumping, rappelling, kayaking, zip lining and much more.
Kedarnath Trek
Set in the in Rudraprayag district, Kedarnath is one of the most famous pilgrimage destinations in India. Regarded as one of the most difficult treks, the Kedarnath trek route is steeped in unsurpassed beauty with vast stretches of meadows and a magnificent view of the Himalayas. Trekking enthusiasts rate this trek as one of the top most adventure tours in India.

Roopkund Trek
A trek to the mysterious glacial Roopkund Lake, located at an altitude of 15,750 feet, is a dream destination for many adventure lovers. Very popular among the mountaineering community, many offbeat travel companies in India arrange trekking trips for Roopkund every year.
Corbett National Park
The Jim Corbett National Park, the oldest national park of India, is an ideal destination for wildlife lovers and nature enthusiasts. Home to a wide variety of flora and fauna, it is popular for its sightings of the Royal Bengal Tiger. For people who get an adrenaline rush by looking into the eyes of a tiger, Corbett is perfect for those adventure lovers.
Auli
Being promoted by the Uttarakhand tourism board as a premier ski destination, Auli is located in the Chamoli district of Uttarakhand. The snow-covered slopes of Auli offer a thrilling skiing experience along with magnificent view of the Himalayas. Most of the offbeat travel companies in India include Auli in their Uttarakhand travel packages.