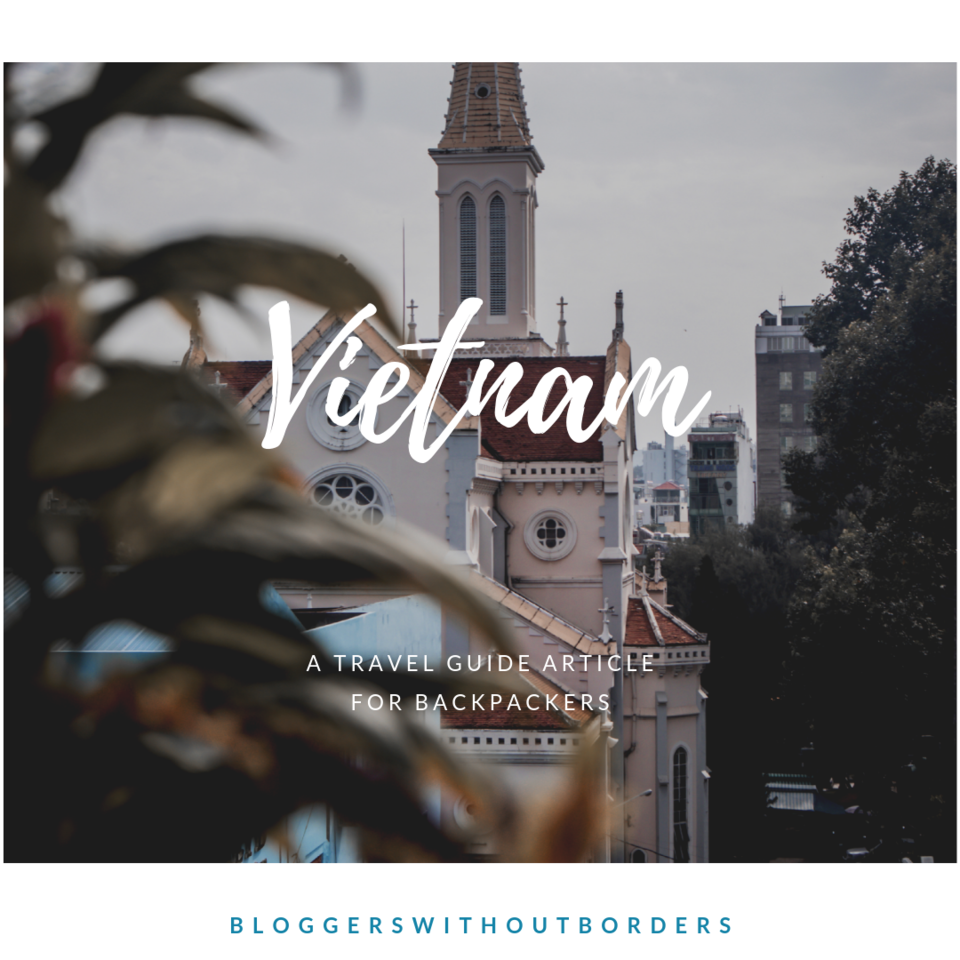 This trip was a budget backpack trip from India to Vietnam and we were able to complete the trip in 60000 INR for 2 people which includes everything like flights, stay, food and tours.
Day 01 - Arrival at Ho Chi Minh (Saigon), cheap transfer to hostel and Free Street Food Tour
This was our first day when we arr rived at Saigon International airport and our hostel was in District 1. Hostel name is Vietnam Home guide hostel and we booked it through Hostelsworld.com. It costs us INR 320 per for per person.
There is bus straight out of airport in yellow color numbered 109 and last stop is district one. Make sure you take screenshot of the hostel address because you will not have internet access when you will land in Vietnam.
For money exchange we have already got some US dollars but it you are a CITI bank user you will get some many ATMs with some good exchange rate.
Vietnam Home Guide hostel also organize a free street food tour and you have to pay only for your food, so make sure you take advantage of that. Other paid food tours are also there which starts from INR 800 to INR 2000 but the itinerary will be pretty much same.
You can watch a detailed video as well and make sure sure you subscribe to out latest videos.
Day 2 - How to visit Independent Palace, War Museum and Famous Street Food Market on budget.
On day 2 you can plan for some local attraction in city by walk like Independent palace and war museum and both are near by. We paid INR 120 for entry fees for one place. Then We explored some local market Ben than night market which starts after 7 PM and goes till 1 AM, don't forget to do some good bargain.
Independent palace and War museum had a very important role for Vietnam war and independence.
Will suggest you give a visit to these palaces and you can include a nice evening at local street food market with some good food and drinks.
If you want to do some USD exchange then Vietnam Forex Exchange bank is the best option and it is near by to district 1 bus station
Second day we shifted to Flipside party hostel for next 3 days and trust me walking street or Bui Vien street is super lively and party going. Don't forget taste local Saigon Beer.
You can watch a detailed video as well and make sure sure you subscribe to out latest videos.
Day 3 - Cheap Chu Chi Tunnel Tour | Explore Walking Street
We booked a tour of Chu Chi tunels from a local tour operator and we paid INR 700 per person which includes pick up and drop from your hotel and entry ticket to tunnels. So always book a tour from a near by tour operator.
You will get a nice opportunity to fire some original guns in Chu Chi tunnels and make sure you don't miss that option. It's a very rare opportunities. Our tour didn't include lunch so we had it on a local shop.
Late night we came back and some good time in Walking street, since our hostel was in Bue Vien Street so parties was just out of the door step of the hostel.
You can watch a detailed video as well and make sure sure you subscribe to out latest videos.
Day 4 - How to book cheapest Mekong Delta Tour | Best & Cheap Coffee
This day we booked a tour to Mekong Delta and to book cheapest tour book the tour from same company from where you book for Chu Chi Tunnels.
So book Chu Chi Tunnels and Mekong Delta Tour from same company.
Mekong delta tour will be a full day tour and we paid 700 INR per person which includes door pick & drop, lunch and all the attractions entry ticket. Mekong delta tour is must recommended as it you will taste some exotic fruits which is included in package and some amazing honey. Most on the time itinerary will the same from any tour company.
I will highly recommend you to give a must visit to Mekong Delta and always try Vietnamese coffee from a sellers who are roaming on motorbike.
You can watch a detailed video as well and make sure sure you subscribe to out latest videos.
Day 5 - A Visit to Post Office & buy souvenirs | Shiva Temple in town
Since it's the last day you can give a visit to very old Vietnam post office which is almost 150 years old and designed by a french architect. This is the best place to buy souvenirs for your memories and all the shops have government prices. You can also send a post card to your home country so we did the same and we did get the post card after 14 days.
You can also give a visit to famous old shiva temple in town and trust me it is peaceful in middle of busy city. Temple is very much near to ben than market so after that you can visit to market for last shopping.
A must try is Egg coffee near district 1 bus station. Taste of the coffee is out of this world and one cannot figure out it is made up of egg
You can watch a detailed video as well and make sure sure you subscribe to out latest videos.
Thanks for reading our blog. Do subscribe, like and share our YouTube channel and we keep updating out trip and tricks for travel on our Instagram page: " BloggersWithoutBorders "
Channel Name: Bloggerswithoutborders