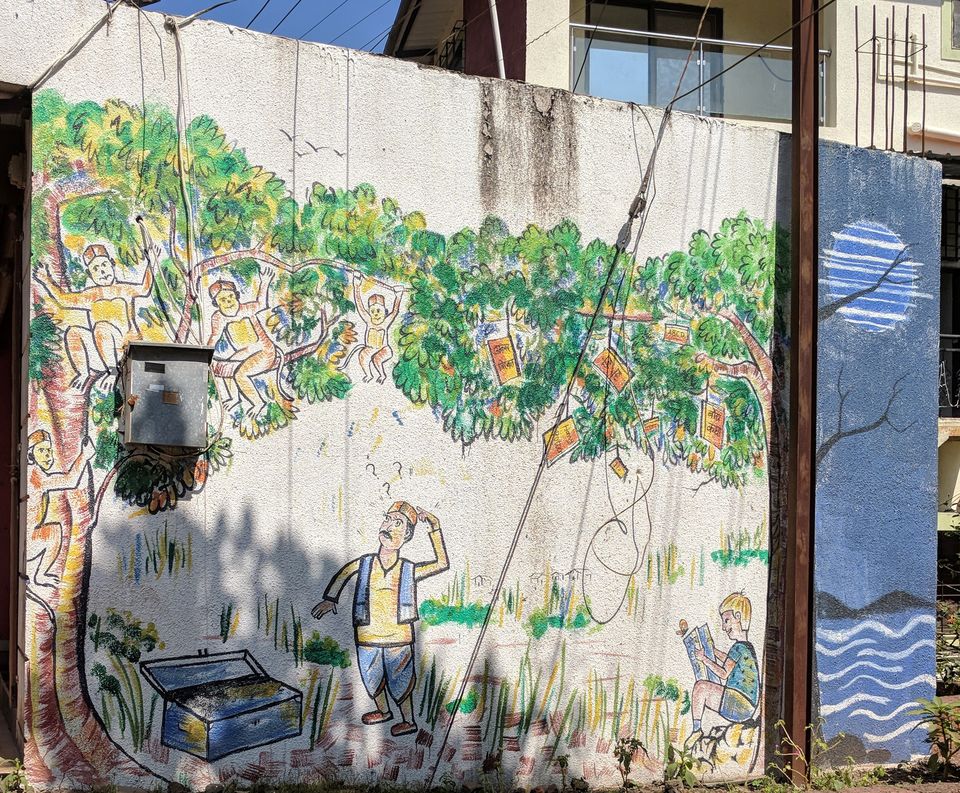 It's a usual Sunday morning where everyone is lazing around after finishing their breakfast; I sneaked out of the villa where I had gone for vacation with my family. After driving ten minutes on the very narrow road, I parked and entered the first house that I saw on my left.
Following the sign to go upstairs, I went in the left side room and stood standstill at the threshold. My eyes wandered around taking everything in. The room was big, there were tables and chairs to sit and bean bags if you want to relax. The thing that caught my sight was three stands full of books.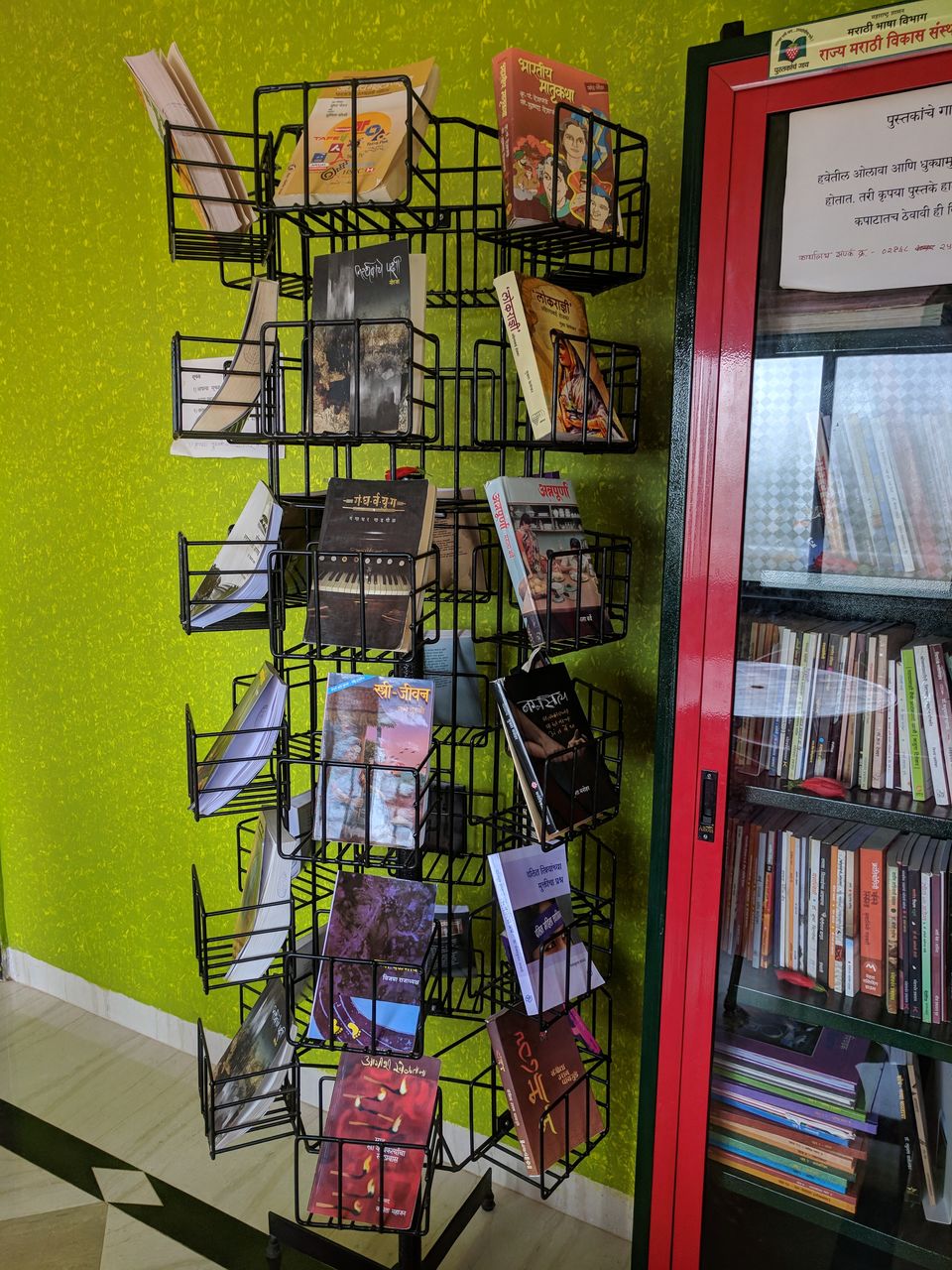 Being a reading buff, the sight of books makes me feel elated. I had come to check out this new thing started in India, the 'Reading Village' or 'Pustakacha Gaav' as it is called in local language.
Having done my research online on knowing that I was coming to Mahableshwar on the weekend, I knew the main office gives a map. The map was like a treasure hunt, where a route is mentioned to every house. Each home has a particular genre of books kept for the visitor to read. With the map in my hand I left to check out a few houses and get the feel of the place.
Walking on the roads of the village, there were signs stating where the house is located and the genre of books they have. Almost all the house had murals done giving the village a very creative feeling.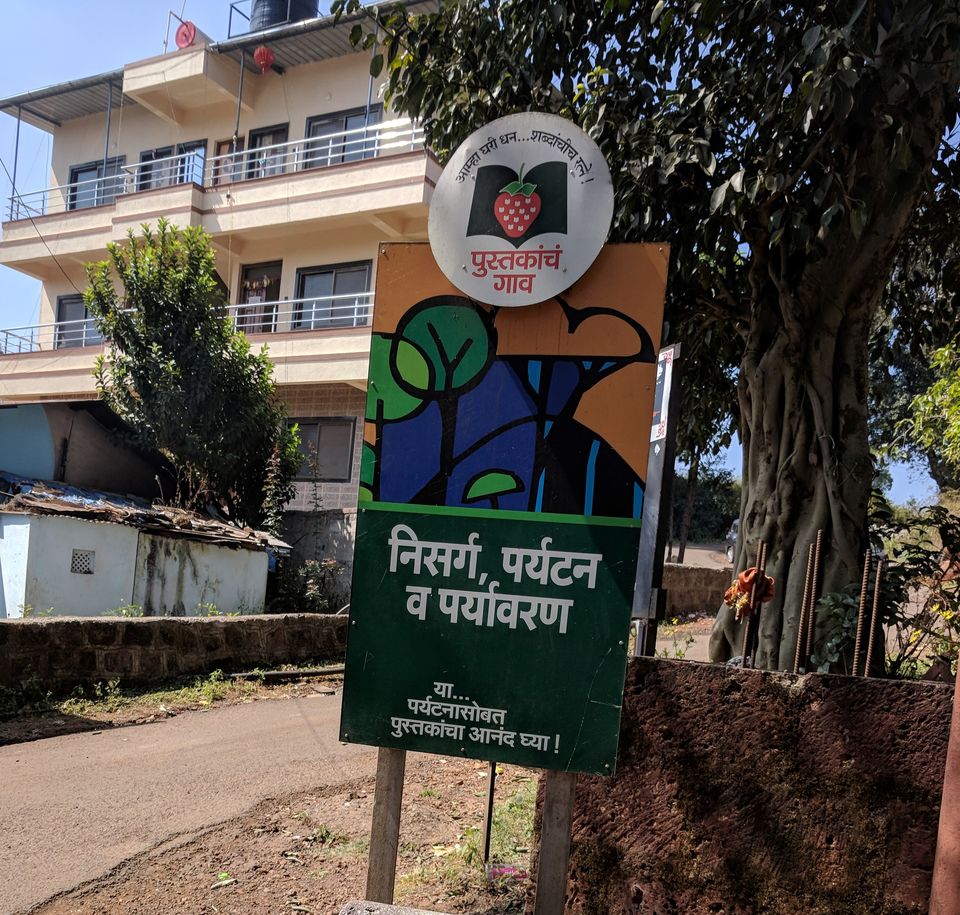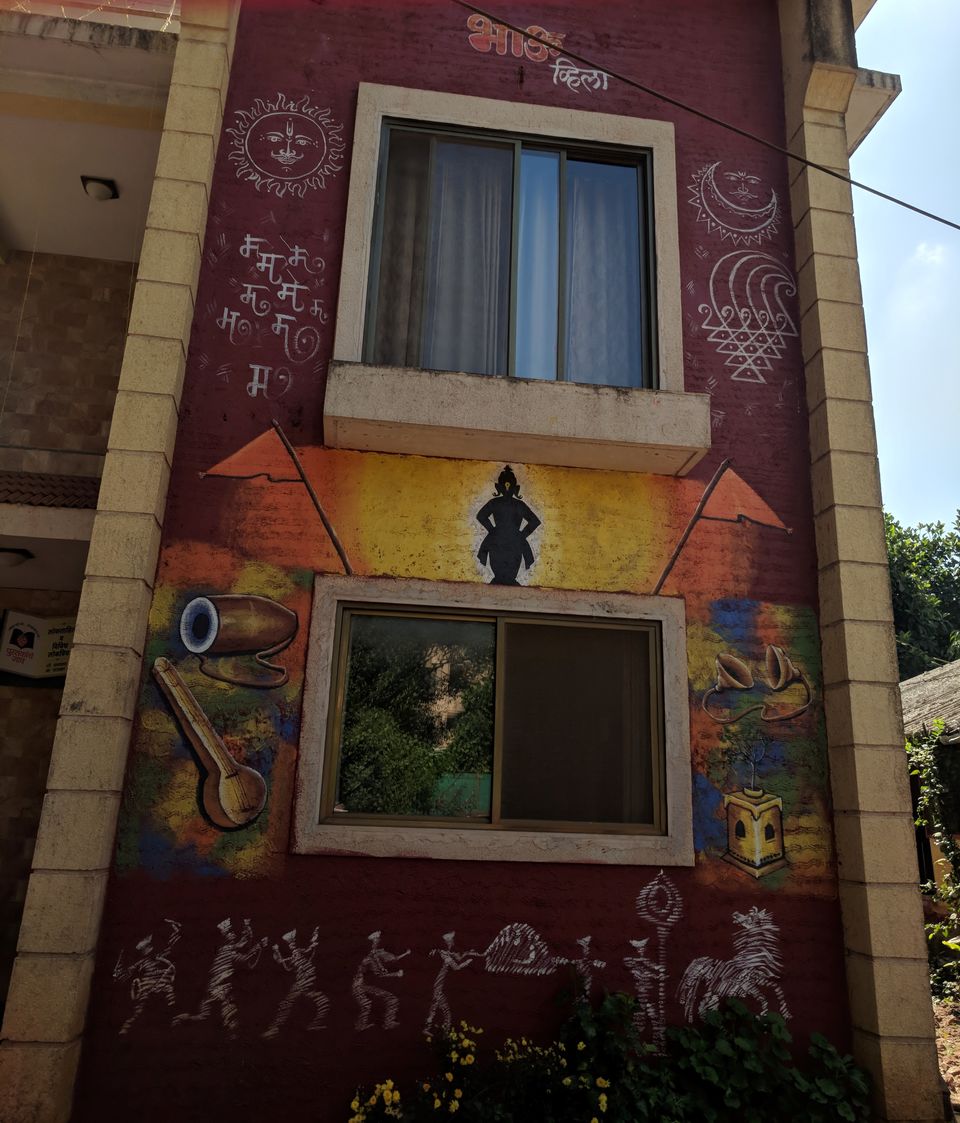 "There are around 10,000 books in Marathi language kept in the various homes of this village. Books in other language are going to added soon", said the hostess proudly as I entered one of the homes.
"Are there any staying facilities?" I asked
"Yes, we have staying facility too. We welcome guests to stay in our homes. We approximately charge around Rs. 1000," she replied
"The reading room is upstairs," she continued.
As I had got a book to read, I chose my spot near the window and got lost in the book. The hostess got me water and snacks and told me to call her if I needed anything.
I was awestruck by the welcoming attitude of the villagers to open their homes for strangers and to give such a homely experience.
In our fast paced city life, we have to remove time to read, here there is a village just dedicated for the purpose of reading. I loved this concept and hope it reaches out to lot of people.
"Where are you? It is lunch time" my mother called on mobile. I realized I had completely lost track of time as I sat reading in such a peaceful environment.
I thanked the hostess profusely and told her I would visit again.