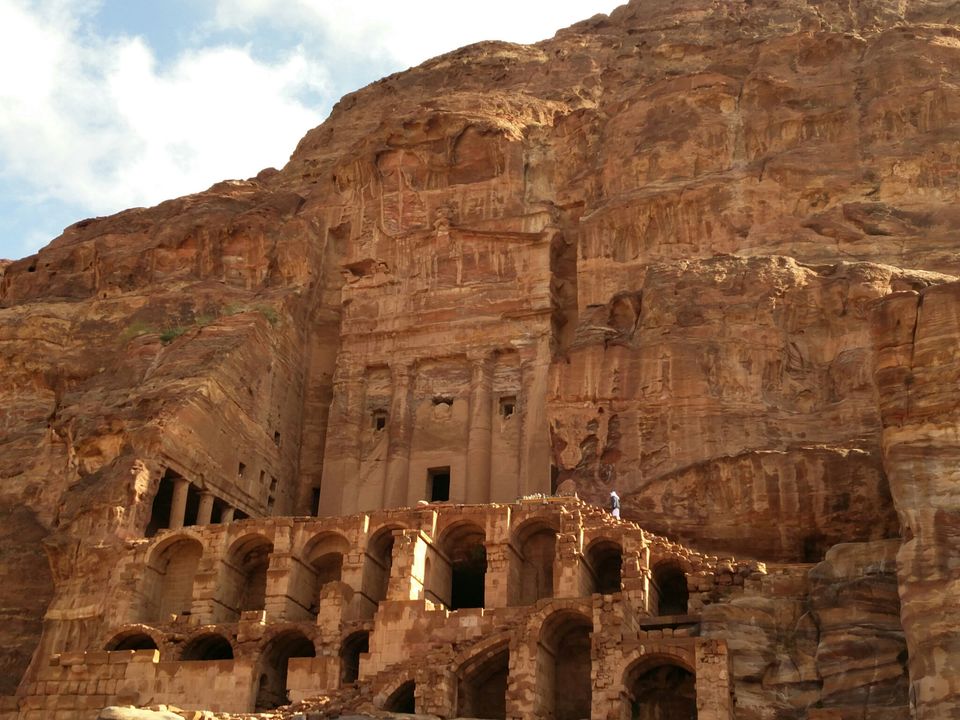 The mystical,enthralling,biblical Hashemite Kingdom of Jordan is something that should be on everyone's bucket list.
The hardest part about planning any trip is figuring the destination/country.When i was planning to do my traditional year end trip for 2016 my options ranged from Thailand to Vietnam-Cambodia to Indonesia and I soon realized i wanted to get out of the south east asia circuit. Also, i usually don't have the time or inclination on intricate planning of trips.So, off i went to my favorite friend for advise. Typed in "Visa on arrival for Indians" in google and my options were laid out infront of me. There were articles ranging from 15-50 countries where Indians get either visa on arrival or e-visa or something that doesn't need to be pre-stamped.
Since South East Asia already out and the rest of the countries were far far away meaning a very expensive return ticket.I figured something in middle east should be do-able.Unfortunately all the unrest in the middle east was not very appealing,however i realized that i have never heard of Jordan being involved in any of the unpleasant activities.
Googling more on "visa on arrival for Indians in Jordan" got me more confused.Most articles said its a lot of paperwork to carry,too many questions being asked,lots of money to carry as funds.So the moment i landed and got my visa stamped i was sure i wanted to write this blog and inform all my fellow travelers that getting a visa in Jordan for Indians is the simplest possible process.
Here is what i did.
- Buy a return ticket to Jordan.
- Buy the Jordan pass (more on it later)
-Go to the airport and go for immigration check. The only questions immigration guy at Bangalore asked me where is your visa and i replied, it will be on arrival.
- Arrived at Queen Alia international airport, exchanged currency and stood in the queue for non-Jordan passport holders.
-Showed my Jordan pass to the immigration officer. He asked me how long i intended to stay,i informed him 14 days(all articles i read stated that the visa is given only for 14days)
-I looked at my visa and the immigration officer had scribbled on it "go to police station after a month".I inquired from the officer why it says that and he mentioned that if i want to renew the visa after a month i have to go to the Police station. Clearly, 14 day rule didn't abide.I also met a traveler and she has renewed her visa 3 times, each time by going to the police station end of her 30 days period.
Getting a Jordan visa is as easy as it gets.Not a single person asked me for any of my documents.
Although its safe to just ensure you have enough money to sustain your travels and you should be good to go. There is a lot of role played by the display of confidence at the immigration officers desk.
Happy Travels you guys!