Milan is a beautiful destination with more than three million residents. Aside from being rich in history and culture, it boasts of great fashion and architecture. If you have the chance to visit Milan this year, you will surely not miss the most awaited Milan Expo 2016. This takes place between May and October and will be participated by more than 100 countries all trying to contribute ideas on how the world can feed its billions of inhabitants in the future. While in Milan, here are seaanddesert.com/other places that you can visit.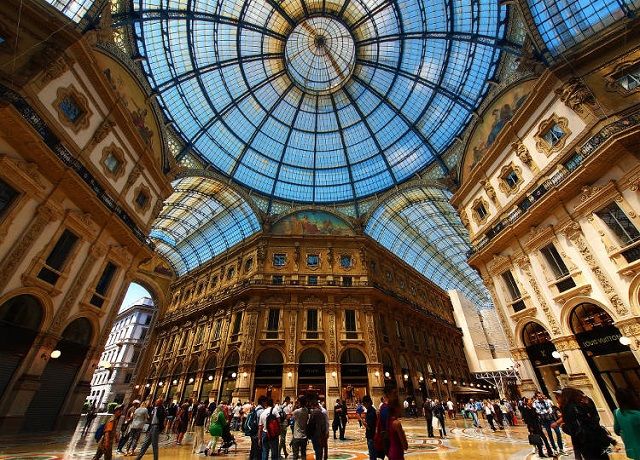 DialogonelBuio
The Dialogue in the Dark is a unique type of destination. This is not a place where your friends and family can get some drinks and foods or enjoy a meal. In this area, you will have to get in tune with your senses. A blind tour guide will take you to a big and dark area. You will be informed that you will be blind as you take the tour and you need to make use of your senses so you can experience how blind people function every day.
Galleried'Italia Piazza della Scala
When a day is little cloudier, this is the right location to check out. This gallery has a stunning architecture. However, a gallery boasts of great art works that range from eclectic sculptures to elegant sculptures and paintings. Thus, if you are planning to enjoy a day inside, spend it inside a nice gallery. The Galleried'Itali also provides open-air concerts where people can listen to contemporary Milan bands and classic music. Those who like to learn about new musical acts can check out the "Soft Cell: Live in Milan" which features one of the most famous bands in Milan.
CastelloSforzesco
If you wish to enjoy some kind of workout, you can spend time walking through the CastelloSforzesco. This trip will get you to see artifacts from the past five centuries. Here http://www.travelopera.com/you can expect to see furnishings that date back five centuries. However, aside from the artifacts, this castle's architecture will surely mesmerize you.
Centro BenessereGarraRufa
Your visit to Milan for the 2016 Expo will not be complete without a visit to a spa. Aside from getting education, your visit can also be a vacation time to relax and take your mind off of your work and home life's stress. The Centro BenessereGarraRufa spa allows you to do just that. This spa even lets you order smile and fish therapy that includes putting your feet, hands and other parts of the body in a tank that is filled with GarraRufa fish. The spa then removes the dry skin from the body leaving you with a smooth feeling.
The Fashion District
A visit to Milan can also be about fashion and this can be possible by going to the Fashion District. In this district, you will be able to shop in high-end stores such as Chanel, Armani, Dolce & Gabbana and Versace. You can stroll down the 19thg century cobblestone roads which depict elegant architectures and mansions from its past time. These sighs are like museums in your eyes as you shop.