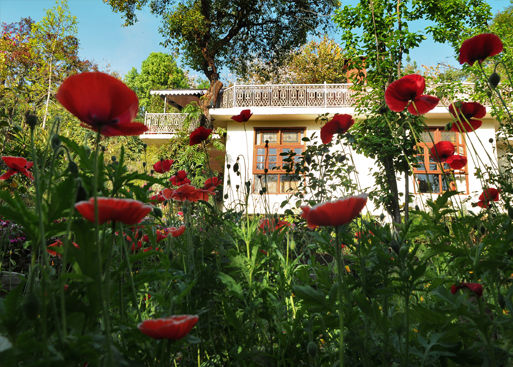 The Walterre Resort, Dehradun
If you are looking for a weekend getaway from Delhi or are on route to Mussorie and needs a stop over, Walterre Resort is one place I recommend you stay in. The Resort has 4 rooms only very tastefully done. Beautiful gardens surround the property with artistic furniture and a very cozy ambiance.  My trips to Walterre are mainly a getaway from Delhi, but it does have many visitors come for birding and visiting the hill station of Mussorie. 
The end less chirps of birds and the crisp fresh  air Walterre is truly a paradise. The resort has a library for book lovers and  lovely spots to sit and read a good book. The town of Dehradun is not to far and there are many spots to visit near by. 
Being a single lady travelling Walterre was very safe and the staff was very helpful not to for get the delicious food they served. My favorite spot was the terrace where I spent most of my time reading and bird watching over a hot cup of tea.