In the midst of a raging pandemic, even stepping out of the house seems no less than entering a battlefield. If you often find yourself fantasising about living in a far-flung corner of the world, with no humans in close proximity, you'll be shocked to know that the COVID-19 virus has even made its way to the farthest possible spot on the Earth, all the way to its top — the Mt. Everest.
What's happening on the Everest?
According to a CNN report, a Norwegian climber, Erland Ness was evacuated from the Everest Base Camp (EBC), soon after which he tested positive for COVID-19 in Kathmandu, Nepal. As a result, approximately 30 more climbers were evacuated from the base as the fear of the virus spread like wildfire. Eventually, they too tested positive. While more cases have not appeared so far, reports suggest that climbers are being offered aid and are isolating in tents as high as 17,600ft. Since the oxygen level at the EBC is only 50% of that at sea level, the virus is even quicker to threaten the life of those at such high altitudes.
While it is the climbers' solitary strength and determination that help them achieve the mighty feat of climbing the Everest, there is an entourage of sherpas, guides and chefs that accompany each group. Believe it or not, this results in the Everest Base Camp, in particular, being thronged by people. Given the current situation authorities are yet to announce whether this expedition season will be cancelled or not.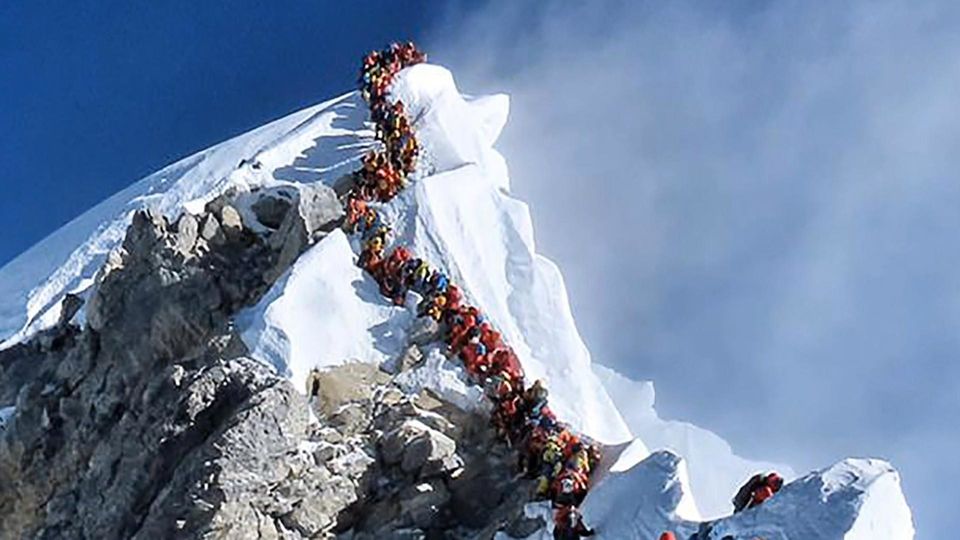 Remember this pre-pandemic image of the crowded Mt. Everest Summit that took over the internet? This image will surely give you an idea as to why it is difficult to follow social distancing even at the highest mountain peak in the world.
While we hope that the virus has been curbed at the Everest, we urge you to continue staying at home. If you're aching to head out for a hike or a trek, remember that even the most secluded of places are not yet safe for us. Stay home and stay safe, travel sure can wait.
If you are looking for a creative outlet to cope with these trying times, you too can write a blog here and share your experiences with the world.
Don't forget to follow Tripoto on Instagram for a daily dose of inspiration!