We the Bikers, are always excited to enjoy the early morning cold mist accumulating on the visors of our helmets. This Sunday, we dreamed about the same and decided to have a first #BreakfastRide to kick off the #NewYear2018 :)
Though we belonged to #BenagloreBenellians group, yet we welcomed all the members from #BikerBrotherhood as we lined up around 7AM in the morning near Esteem mall-Hebbal.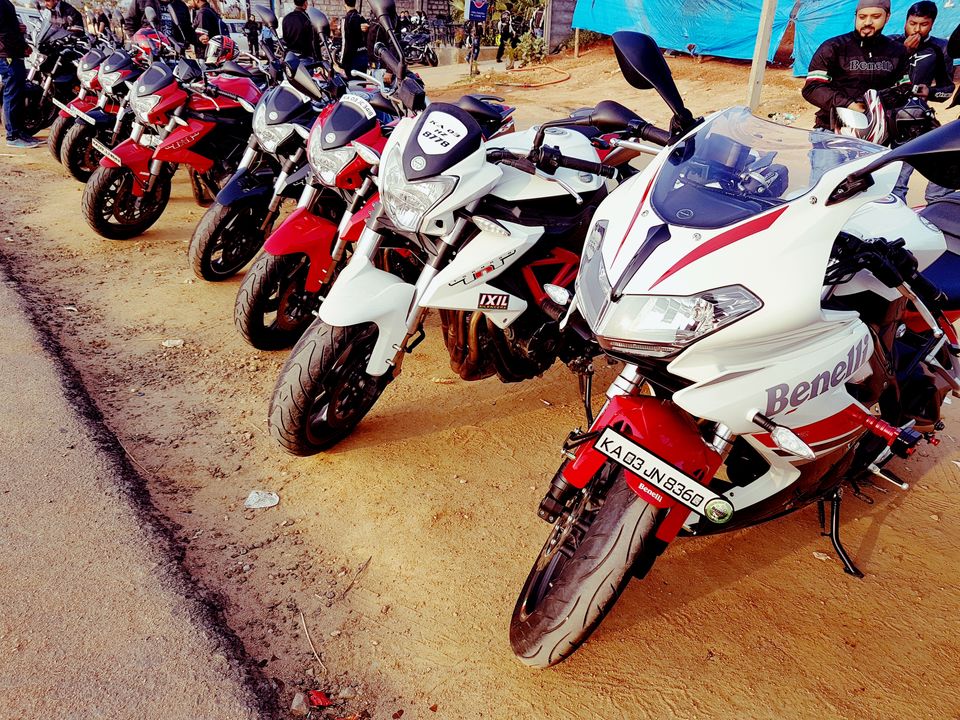 The site was indeed a center of attraction with so many horsepowers were queued up, the line up included Benelli TNT300, 302R, 600i, KTM Duke, Royal Enfield etc.
We head up to the NH47 towards airport road for our breakfast point- IPC (Indian Paratha Company).It just takes 15 minutes to reach the IPC and we settled down as our helmets were getting to know each other too ;)
Being a lover of #PunjabiFood, I ordered Makki ki roti and Sarson ka saag with Ginger tea and I must say its worth of all calories. It was an amazing feeling to see the Smoke coming out of Hot tea and loud exhausts.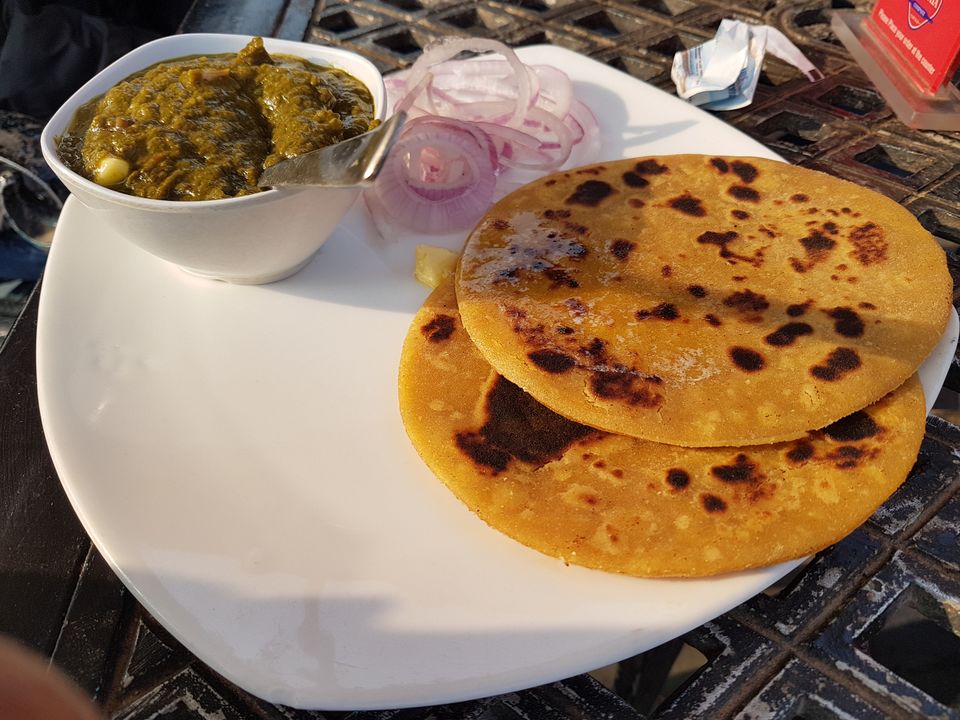 We checked out the IPC around 9AM and few of us decided to go to Kamat restaurant for a short ride whereas others decided to call off the day by heading home.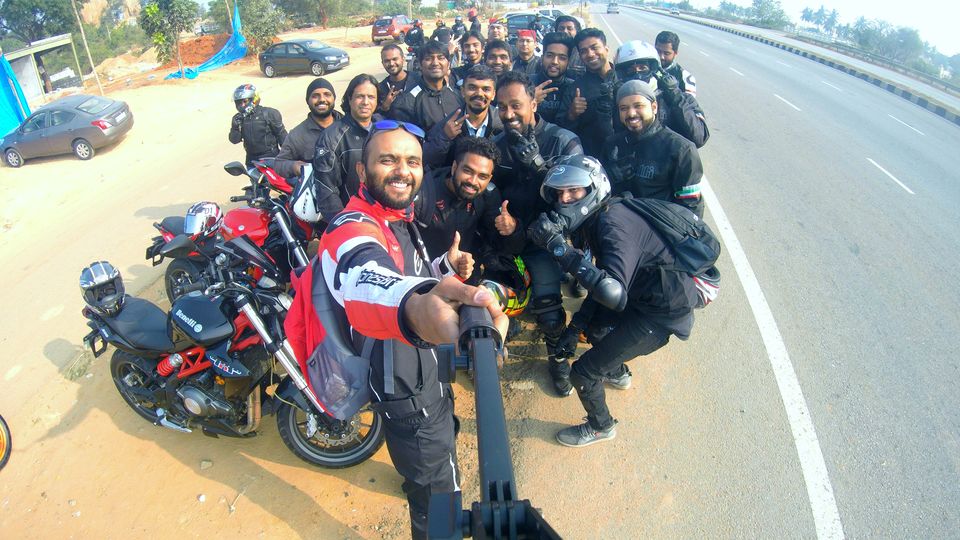 The day was going well as any normal ride until we received the message about the unfortunate event happened on the same highway, a KTM RC390 rider had hit an 11-year school girl and she passed away it seems.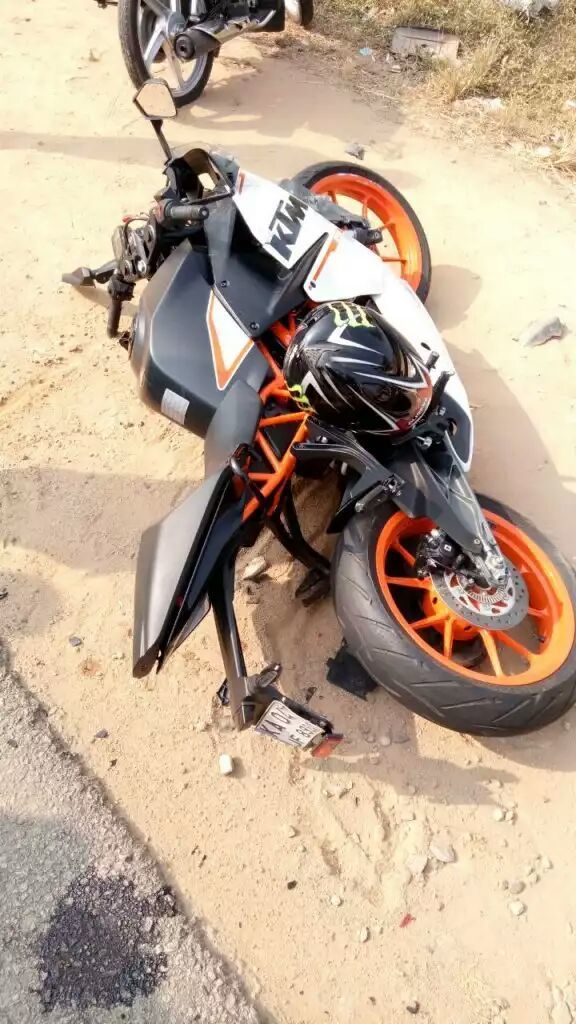 It's a heartbreaking news on a Sunday morning, the worst was yet to come as the villagers start protesting by blocking the highway and beating the rider by tying him to a pole. We start receiving images of all bikers being thrashed by the villagers so were advised not to go back till it settled down.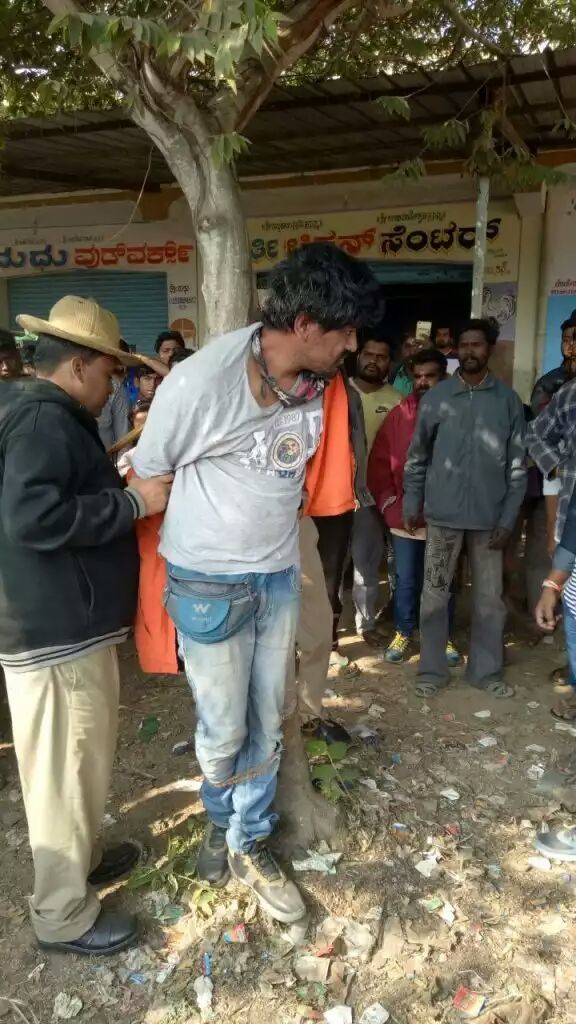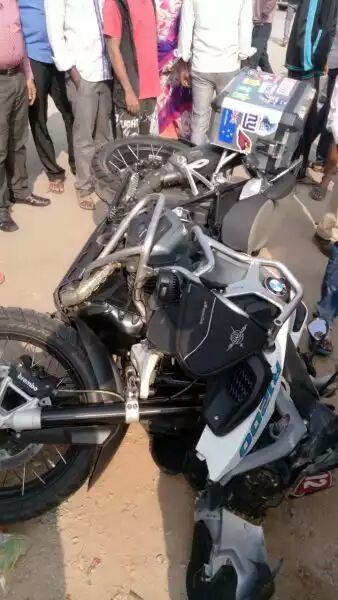 We waited for some time before deciding to take a longer route off the highway to go back to home as you ever know if the situation escalates further. It was a long nervous ride way back home as two of us left out and follow the Google maps to reach home safely.
I am not sure whos fault or whom to blame, but the day ended up with unpleasant memories.
=>Could it be a fault of pedestrian crossing the road dangerously?
=>Could it be a fault or overspeeding rider?
=>Could it be a fault of unsafe Indian roads with no proper road crossing points?
=>Could it be a fault of safety measures of the bike? (inadequate breaks, at least RC390 comes with ABS)
=>Who gives the right to the public for taking the law into their hands by beating all the other bikers and destroying expensive superbikes?
=> What part Media can play? I read one update where it was mentioned: "A biker killed a school girl while wheeling on the road". Although the last part is not confirmed by any other news/bikers/onlookers, will it not make matter worse by adding spice to the story?
All above said its responsibility to all individuals to take care of each other to make the road safer.
#RideSafe #HelmetsSavesLife #WearRidingGears #BuySafeBikes #DontBreakRules.
Frequent Searches Leading To This Page:-
weekend getaways from bangalore, weekend trip from bangalore, weekend getways to hampi from bangalore, weekend bike trips from bangalore, weekend road trip from bangalore