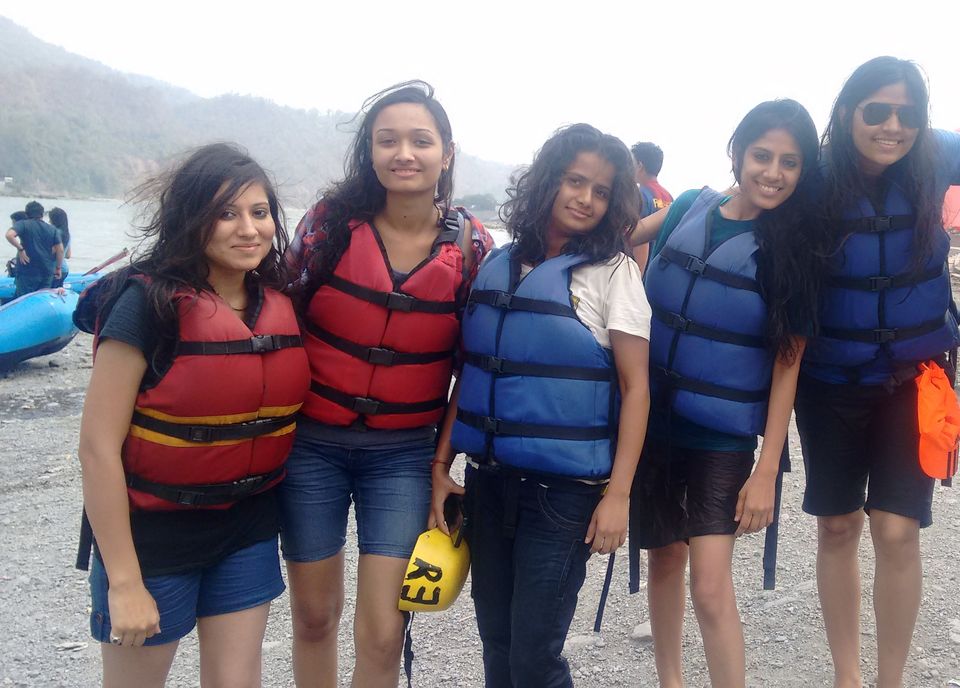 "Rishikesh jake bungee jumping and river rafting nahi ki to kuch nahi kia", quoted by one of my friends and I totally agree.
We reached Rishikesh around 9 o'clock in the morning,
we all get ready for river rafting, wearing helmets, live jackets and sail.
1. It costs you around 250/- per person, bargain exist
2. They took a bunch of 10 in one boat.
3. You can shoot your video in 1000 rs around, here it is
4. A guide will instruct you how to sail with some tips and tricks.
5. You can carry phones, cameras, and cash with you, they will keep it in the waterproof bag and will return you at the end obviously.
Now just Imagine the moment when a boat full of beginner sailors in frozen Ganga ready to chase adventure, fighting with high and low tides.
If you want to enjoy river rafting, put some effort on the sailing boat so you'll get more fun and real feel.
We passed from low and high tides, Sometimes our boat was really under the water, a guide was shouting to sail hard, amazing experience.
And the best part was yet to come when one very high tide came and we all sailing boat very hard and it really feels that you were in some adventure and it's like do or die situation.