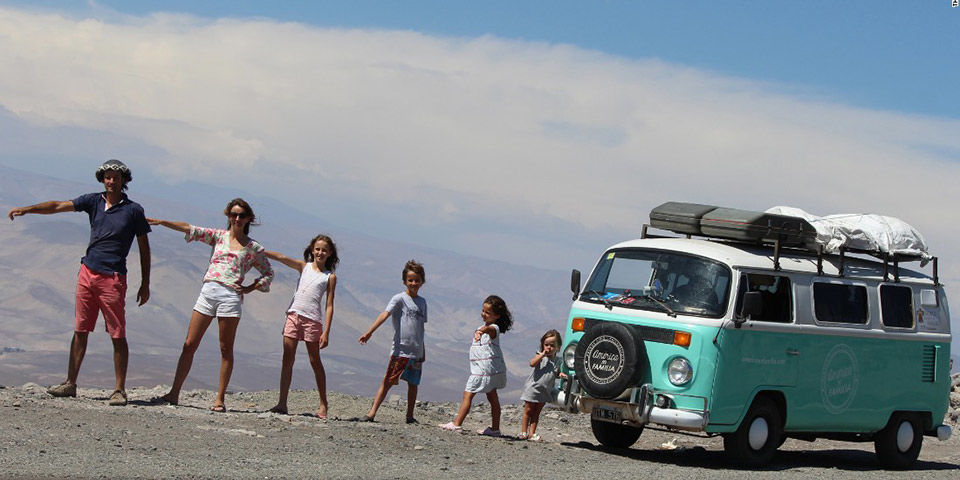 As a newbie parent, the idea that you have to travel with your toddler can feel overwhelming, and of course, you don't want to put your life on hold because you decided to raise your children, but it will still be the problematic experience.
However, you don't have to worry, because the best way to enjoy with your family is road trip experience that you have to try once to understand why we think of it like that.
The best part of road trips is sightseeing and possibility to present your children with lots of information from your surroundings. At the same time, it is fun and fantastic time that you will cherish later in life.
You can spend time with your family, travel without too many expenses and what is most important, enjoy in the countryside.
We decided to present you some reasons why you should pack your bags immediately and go to road trip:
1. You come to choose your adventure
The best thing about road trips is the idea that you have a complete control on everything that goes on. It doesn't matter whether you want to drive hundred miles or thousand miles, you are the one who decides everything.
When you are in a vehicle that gives you the possibility to enter the countryside and enjoy in places that you wouldn't ordinarily visit. That is the adventure and reason why road trip is the perfect way for the family. As you drive through different places, you can always turn around and make a detour to see some attraction such are hidden waterfalls and other majestic scenery that could stay hidden.
Every single day is different, and that is what makes road trips perfect for your adventure. Tomorrow, you will get new towns, landscapes, attractions and everything that you would enjoy.
It means adventure, so if you are more into something that will relax you, skip the road trips, because they are filled with constant excitement.
2. Write the schedules off
The worst thing about all vacations is schedule, time, and departure that you have to do promptly. When you prepare yourself for a road trip that is not the question because you don't have to rush at all.
Check your car covers, do everything that may please you for preparation such as cleaning, feeding, packing, dressing and there will never be trains or plains that you have to catch. The process could last as much as you can, and it is entirely up to you when you want to start your adventure.
This is especially convenient if you have children on your own because you don't have to hurry and create a departure time that will add frustration. Let things happen naturally and if you want to spend more moments watching something that you instead wouldn't in scheduled trips.
We have to conclude with the idea that you would spend less money for more adventure, which is the perfect equation that will keep you happy. When family road trips become routine, your life will have something to turn to in the future.