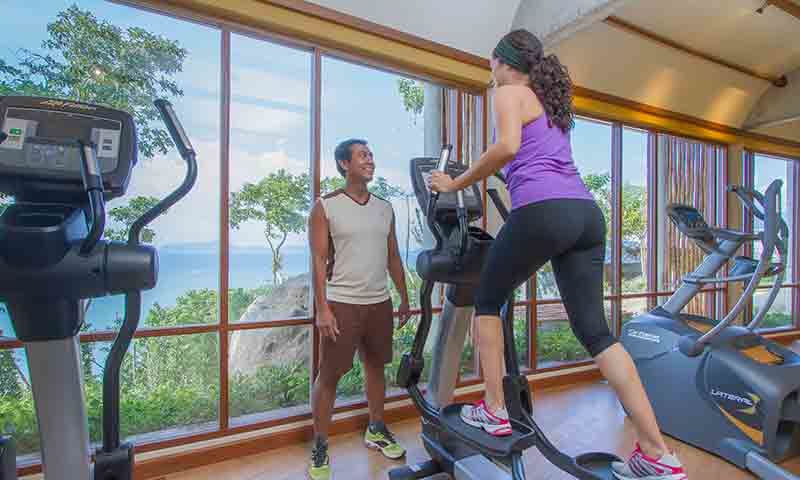 A lot of people are choosing Samui for their destination in Thailand. And who could actually blame them? They'll be able to enjoy the sand and the nightlife in a tropical paradise. Now, if you are someone who is a fitness enthusiast, then perhaps, you will also be interested in going to Samui. So why consider Samui as the best fitness destination in Thailand? Here are some reasons why.
Train in paradise
How many people have the chance to train in paradise? And not just any training, you are actually training with pros!
Regardless if you are a martial artist who earns a living via Muay Thai events or MMA events in South East Asia, Koh Samui offers gyms like Koh Fit within the island that can help you improve your skill. You will be able to gain access to some of the best facilities.
In addition to this, you have different options as to what type of discipline you will be able to train in. You could actually learn the art of fighting in Muay Thai or you can also enjoy the science behind Brazilian Jiu Jitsu. The good thing about Samui is that you can get all of these martial arts in one island. And to top it all off, you are actually training in paradise. Unlike training in Bangkok wherein you are in the midst of the hustle and bustle of a busy city, things are quite different in Samui. Everything is a bit more laidback and people could simply focus more on their training and improving their craft.
Fitness workouts catering to both beginners and advanced students
Another great thing about Samui is that many programs available out there are catered to all types of clients. You can be a beginner who hasn't entered a fitness facility before or you can also be a professional athlete. The thing with these facilities is that they have trained and professional staff that can handle both types of students.
It isn't expensive
One of the biggest dilemmas for fitness enthusiasts today is their budget. In fact, whenever they travel, they'd usually skip going to the gym simply because of the cost of the workout programs. Now, if you are prioritizing your fitness and you find yourself in Samui, you don't have to spend so much money. There are many programs out there that are inexpensive and are priced reasonably.
Different fitness workouts
If you love the sand and you are into working out on the beach, then you are in the right place. You will be able to find their workouts to be a breath of fresh air as there are programs that give gym members the opportunity to test and improve their cardio not only in the beach but also in the tropical forest of Samui.
Do you plan on visiting the island soon? Now, if you prioritize your fitness and you are looking for a different kind of workout, then perhaps, you will find Samui interesting. You will be able to train different types of martial arts as well whether you are into striking or grappling. And of course, you.