Dharamshala is a picturesque hill station in Himachal Pradesh. The beauty of this hill station is so enthralling that it is also known as 'Scotland of India'. Located in the lap of Kangra valley, Dharamshala is situated at 1475 meters above the sea level.
Dharamshala is blessed with beautiful scenic beauty. A nearby snowline with end number of streams makes this hill station very attractive and special. The colorful temple and Gompas, which reflect the culture of Tibet, adds attraction for the visitor. The mountains enfold it from three sides while the valley stretches in front. Thick deaodar tree, clam environment, picturesque views and white mountains attract tourist to come and witness the beauty of nature.
This place is majorly known for Tibetan settlement and the seat of 14th Dalai Lama. Dharamshala for its Tibetan population and Dalai lama is internationally known as "little Lhasa in India ". The famous Dalai lama temple is also built here which is a major attraction of this place. In this post, I will discuss three reasons, you should take practice Yoga in Dharamshala.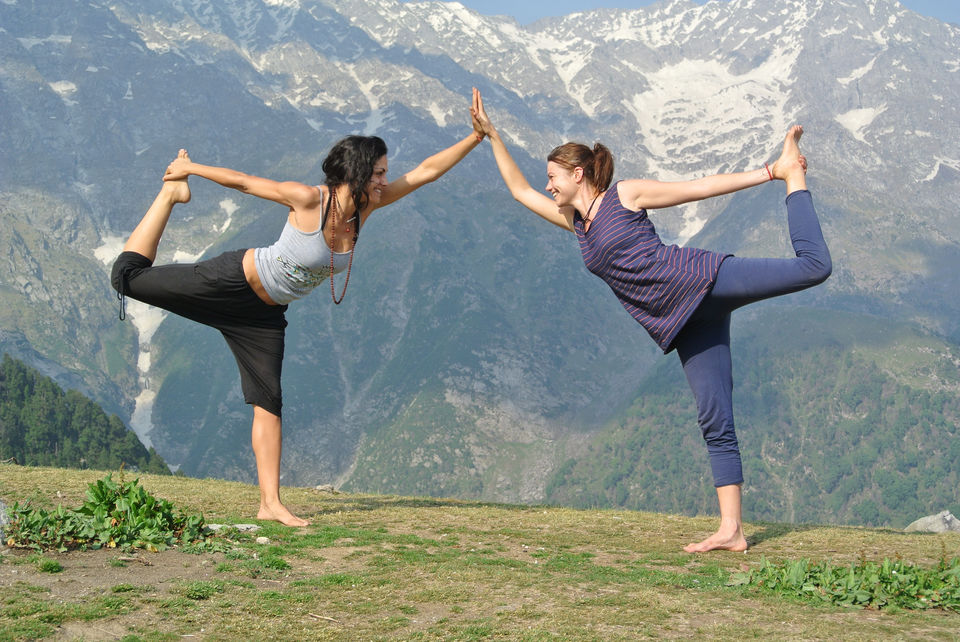 Peace of Mind
Most of the people visit Dharamshala in order to take exile from hustle and bustle of city life. The calm and serene environment in Dharamshala is best for people seeking the peace of Mind. Benefits of meditation or practicing Yoga here gets amplified.
Beautiful scenic beauty
Nature is at its best in Dharamshala and one can see 360 degrees of Himalayan beauty here. One can take part in activities like trekking, hiking, camping and enjoying visit famous landmarks & attractions.
India's best Yoga training centers
Dharamshala has some of the India's best Yoga training centers and one can find certified Yoga instructors over here.
These are the top three reasons, why one should visit Dharamshala to take part in Yoga training.