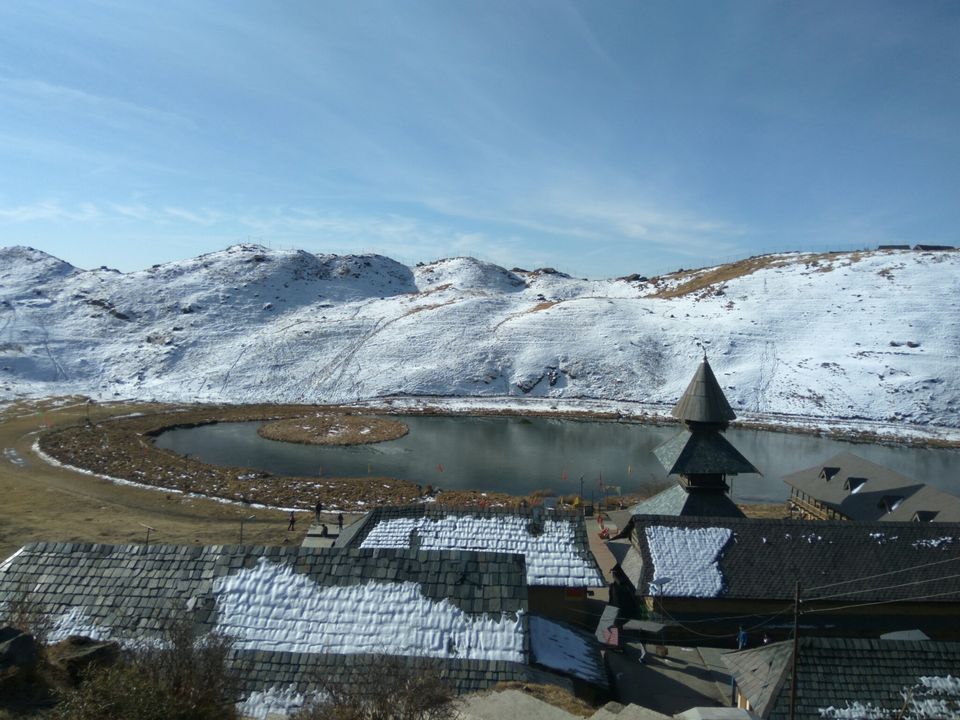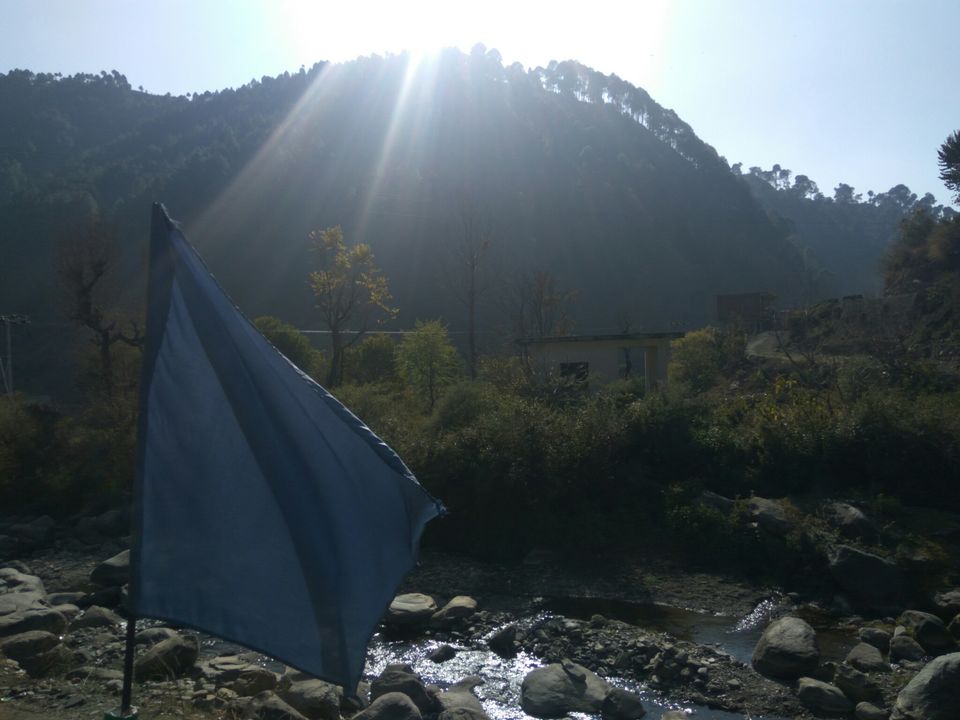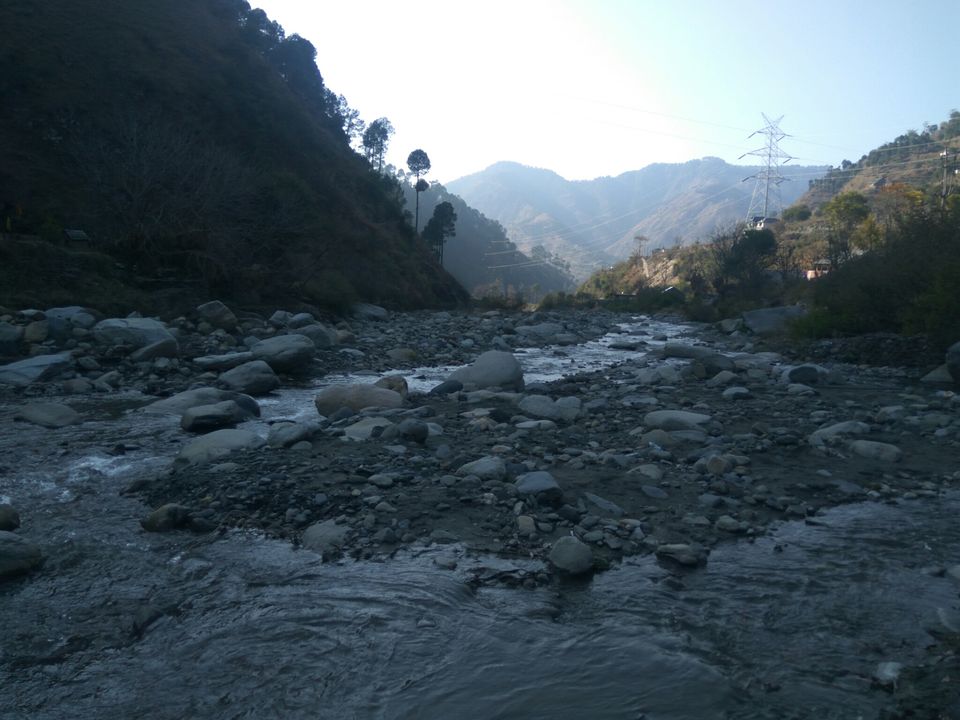 We were in a group of 4. We reached Mandi around 8:30 in the morning from Delhi through hrtc bus which cost us Rs. 530 per head. As soon as we got down we knew we didn't want to stay in the town as it would be no different from staying back there in cities. From my previous trip to Prashar lake I knew that there was a town named Katuala just 24 kms from Mandi fron where we could head towards our destination the next day. So we took a taxi from the main bus stand which cost us Rs 850 in total. We reached there in 40 minutes and it was a village. We took a guest house (you can ping me for the contact information for the guests house). It was around 10 a.m. We took a little rest after reaching there , had some food and then after getting a shower we got out and started exploring the surroundings. It was a very quiet village and it seemed as if time had stopped. We then asked a localite for a cab and luckily he had the cab available so we headed to a nearby area called kandhi which was just 10 kms away. We wandered there for quite a while and then came back. In the evening we had some snacks nearby the river outside our guest house and then slept early to start our expedition the next day - The Day we do SUMMIT.
Today is the day we do summit. We wake up early, get ready, have breakfast and a little packed up for the trek. We wait for the daily bus which comes at around 9 a.m in the morning. We board it to reach baggi which is around 10 kms away from Katuala. We reached there in half an hour. While we were about to start our trek we bumped into an agent who had camp sites at the peak. When asked about the charges he told us it's Rs 800 per head but once I told him I have been here before and I know it costs Rs 600 per head, he easily agreed. And then we started our trek and since it is a moderate trek it took efforts. The path in not clearly defined once you start climbing. We just kept following the trail and our intuition. It took us 5 hours to reach the peak but once we got there the view was amazing. Once we reached there we had some snacks at the local shop and were joined by a new friend who we met at the guest house. After we met the agent and got our tents settled. After having a little rest we went out at the shop and had some music playing by the bon fire and met a lot of new people, had some great time. Soon we all retired to sleep as it was getting too cold and next day also required lot of efforts.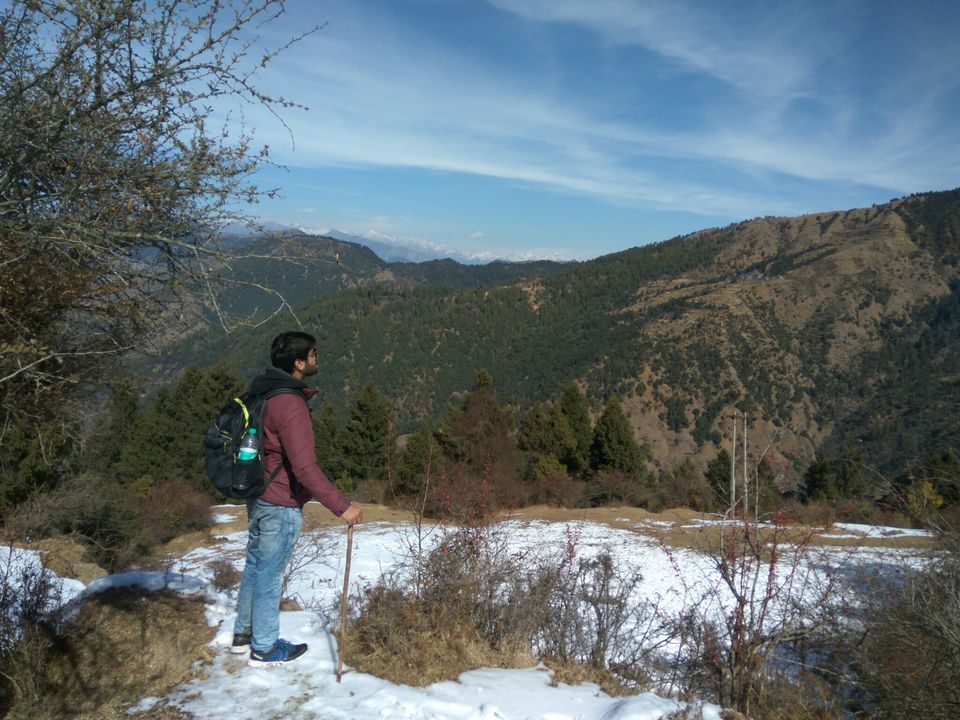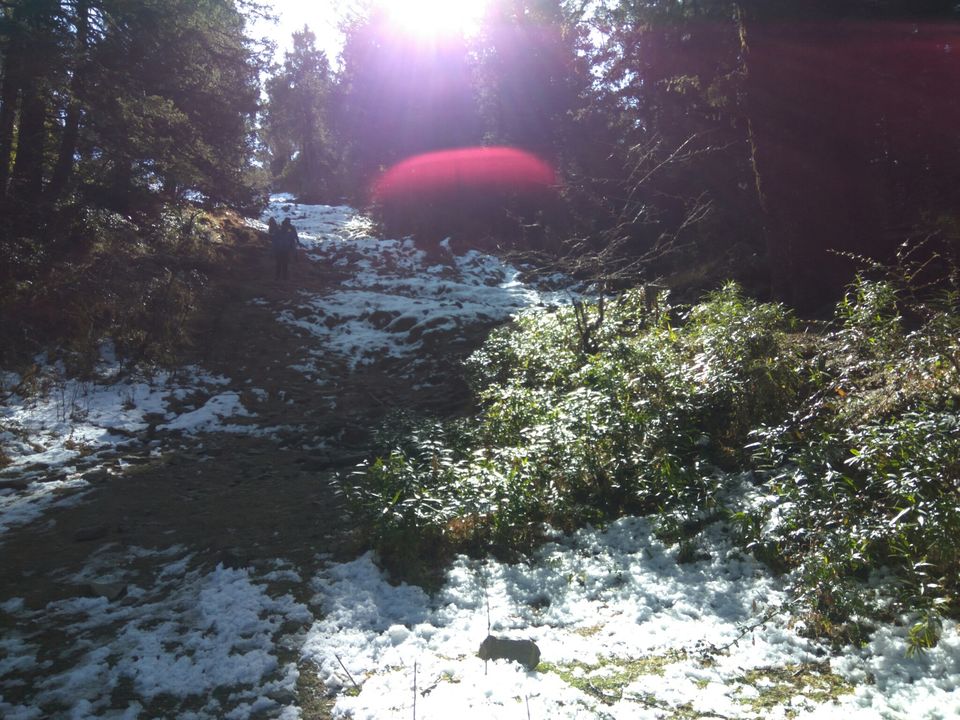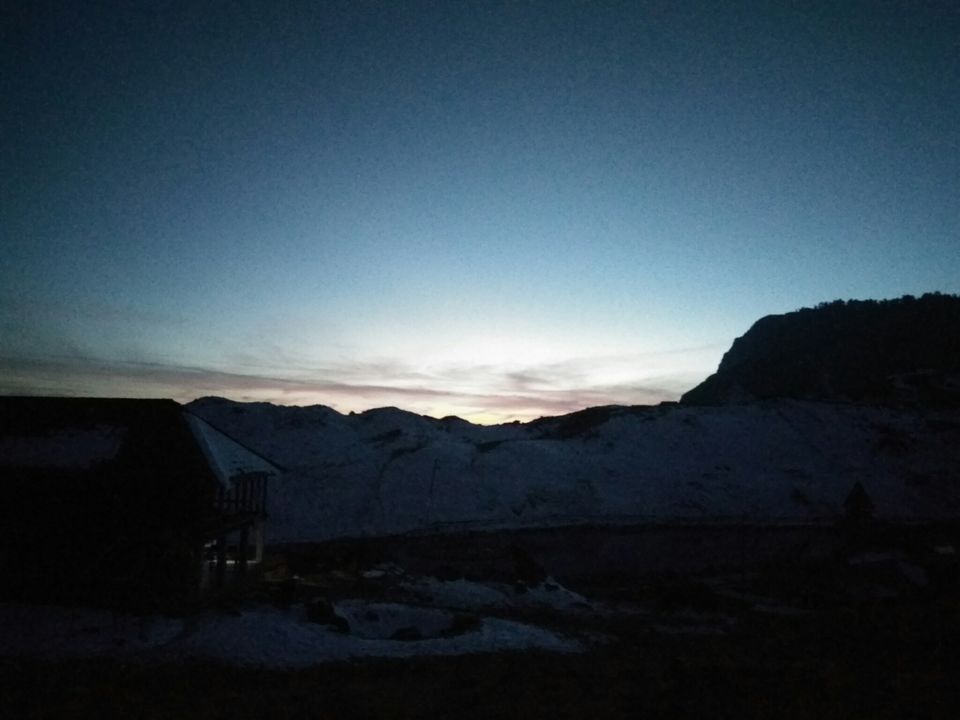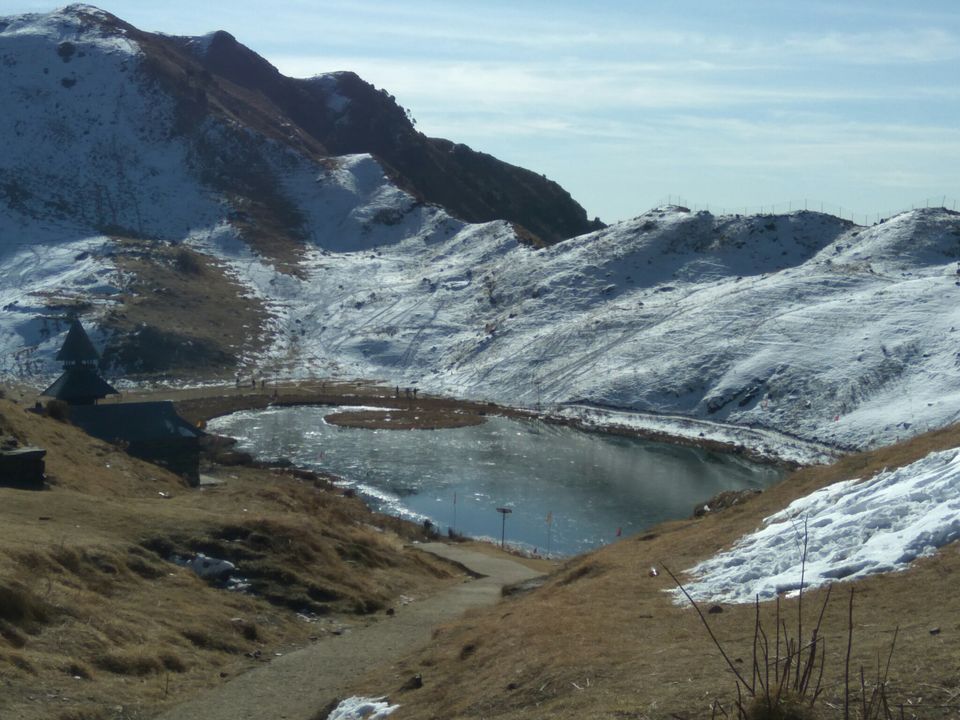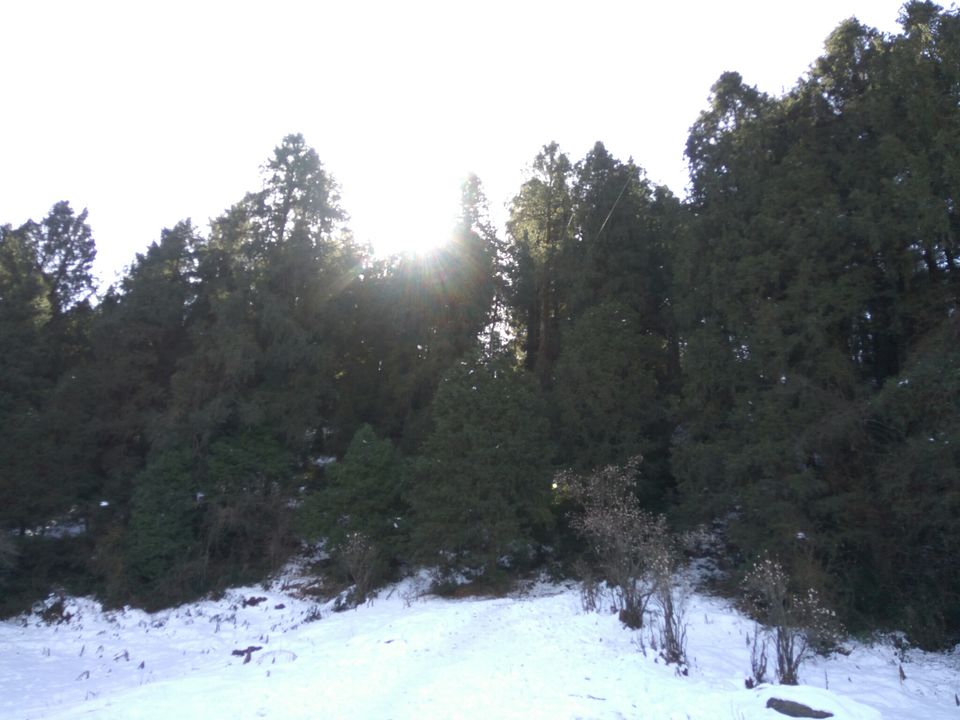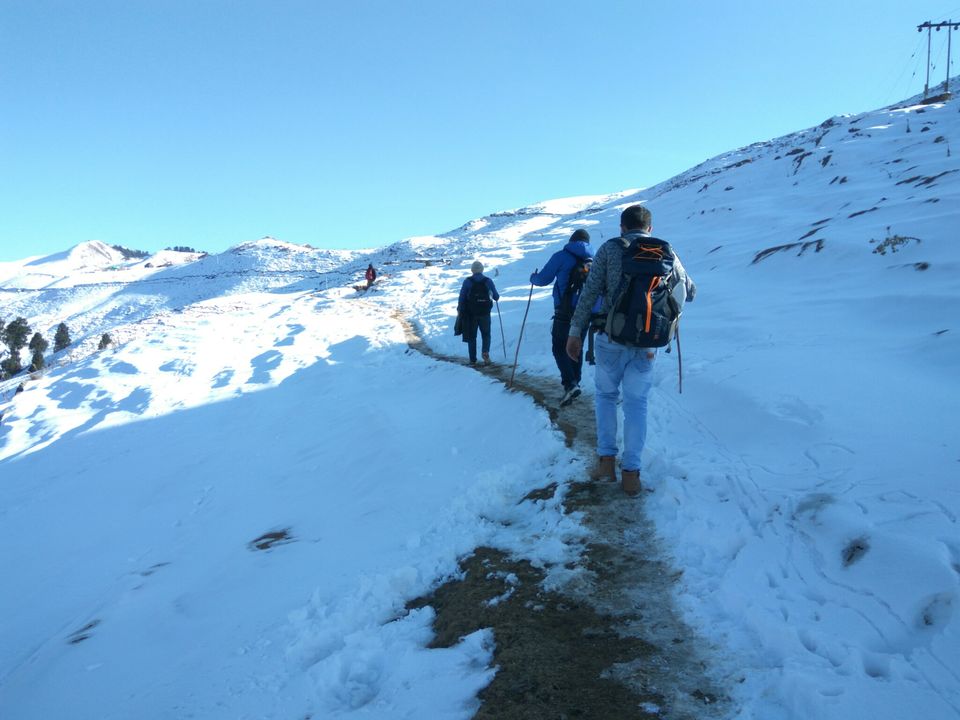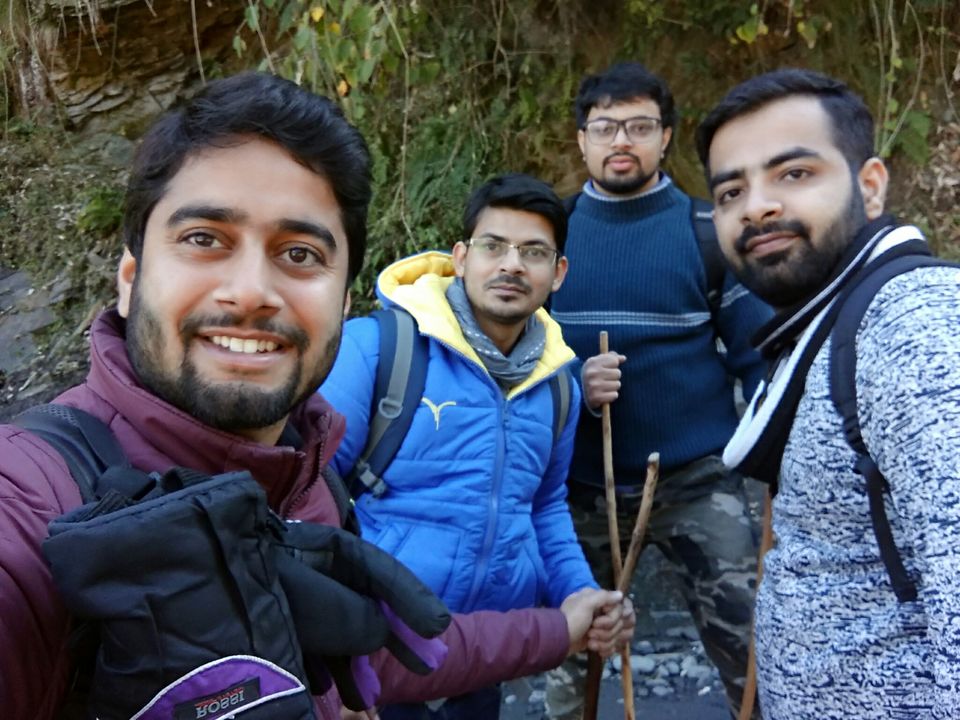 We had plan to wake up at 6 a.m. but the weather didn't allow as it was freezing cold outside, so we waited a little further and got out of our tents at 6:30 ,only me and that friend of ours who we had met recently, others were still enjoying the chilly morning in their sleeping bags. We had planned to climb up the peak and shoot the sunrise. So we headed towards the peak and it was surely not an easy one infact it turned out to be toughest part of our travel journey. It was around 1 km steep climb on black ice. Our feets were slipping insanely but there was not alternative if we had to reach the peak. It took us around 45 minutes and a lot of muscular efforts to reach at the top. Once we had reached the top , the view was amazingly spectacular. It was beyond beauty and description. We could easily see Dhauldhar range and the first rays of rising sun touched the snow clad mountains of Dhauldhar range making them appear orangish, nothing could beat this view. But at the same time we were countinously fighting with the strong winter breezes. It took us very hard to stand there even though we were entirely covered with warm clothes. However every moment at the peak was worth all the efforts. After our peak expedition was over , we went to Prashar Temple, made our prayers and then started our descend. It took us around 4 hours to reach baggi where we had some snacks and waited for the local bus to take us to mandi which took another 2.5 hrs to reach mandi. It was around 5 p.m. we reached Mandi. But we had no conveyance for Delhi. So we hassled s little bit to get tickets. Finally it wad at 11 p.m. when we boarded our bus back to Delhi. We were back with lots of experiences.
If you need any kind of assistance you can reach out to me on my Instagram handle : Ishan Ghorela .