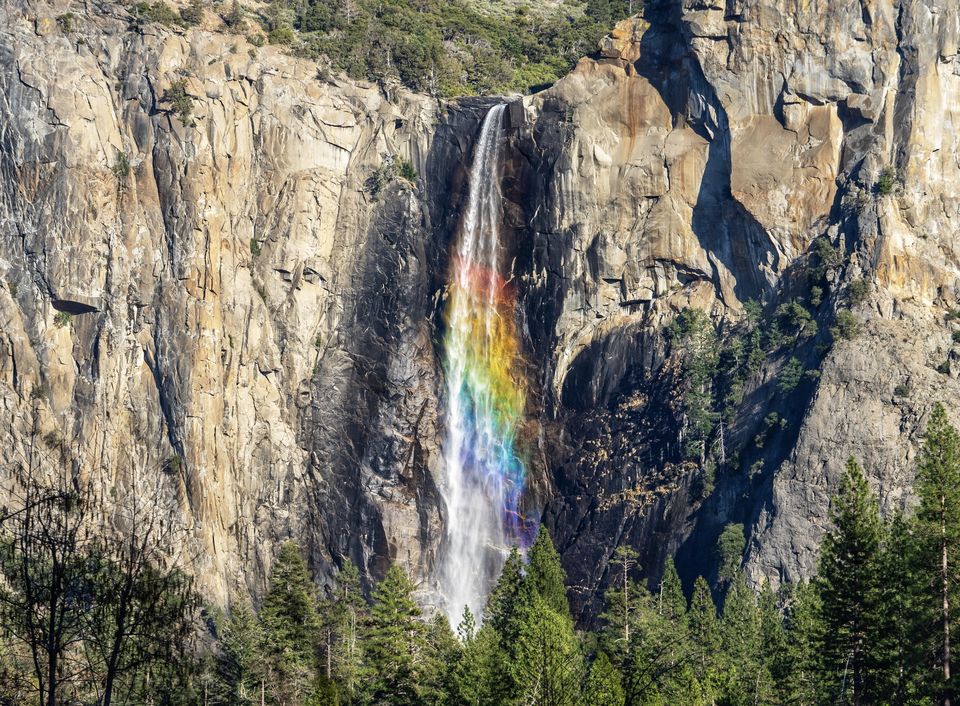 I have seen many rainbows until now but nothing is more magical and peaceful than witnessing rainbow flowing with the waterfall.
You can witness this magic in the Yosemite national park where the first rays of light from the sun bounce off the spray in Yosemite Falls, turning the entire waterfall into a cascading rainbow.

First it was red-yellowish, slowly adding tints of blue and purples, it worked its way across the spectrum to a full rainbow.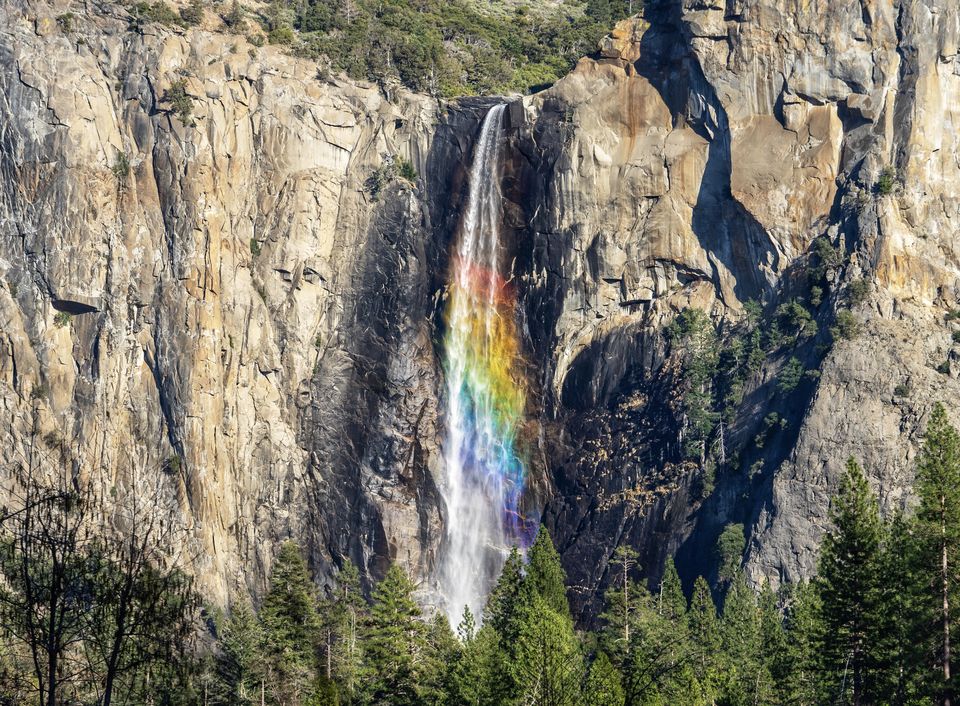 I travel to lot of beautiful places and take images of such unique phenomenons but still nothing makes me as happy as witnessing the rainbow.