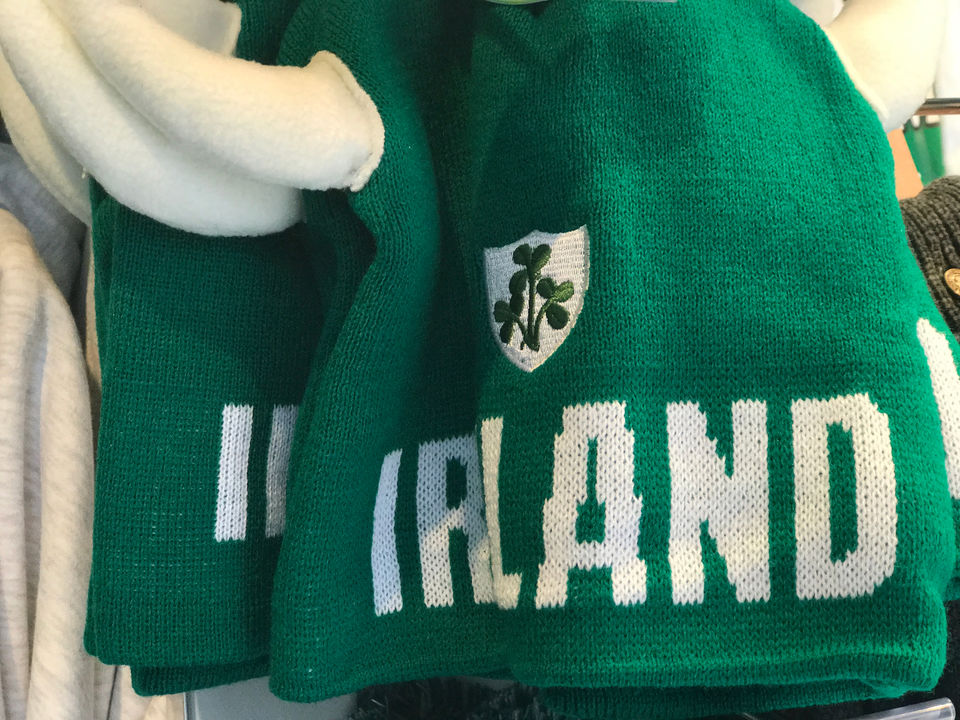 Disclaimer
The blog is not about what to see in Dublin or how you must travel in Dublin or what to eat or not to. As I believe everyone has a different outlook on the way they travel so do I. Moreover, we have all the information such as how to/ what to/why to /when to available on google.
Well, this blog is mainly about information on basic things which we need to know while we travel to Dublin for the first time. This information is also available on google, but I found it difficult to find as they are scattered in many different websites.
When we reach a country or a city for the first time, there are few things which we worry about. For me, it is the SIM card, data network, transportation and at times stay (I always prefer booking in advance).
First off, when you meet anyone in Dublin don't hesitate to say Hi, how are you? :) Irish people are very friendly and polite. They love helping people. You will not get lost in Dublin.
Now let's go through other information.
SIM Card:
You can buy a SIM card provided by Lyca mobile and Leap card (for public transportation) from SPAR which is at the exit of Terminal 2, Dublin Airport or any other stores. Lyca Mobile SIM card is free of cost and you can check with the shopkeeper regarding the offers for data network and recharge accordingly.
Leap card
In most of the European cities, it is very common to use cards/passes which is very economical for public transportation. Leap card is crucial for traveling inside Dublin unless you rent a car.
You can buy the Leap card from any SPAR stores, there are plenty around the city. It will cost you 5 Euro per card. You can either recharge the card from a SPAR or from tram station/Train station/ online/ app Leap top-up. Leap card works for Luas(Trams), Bus, Train, and Dart. (You can subscribe to Dublin Bikes for a year and connect that account too, yes you guessed it right - Leap Card, just a minor not so useful trivia for long term city dwellers)
Video - How to use Leap card
Public Transportation:
When you are arriving at the airport:
There are many options to reach your destination. There is a taxi stand at the airport or you can book online via apps Uber or MyTaxi. I find them very expensive for a personal trip.
Instead, you can have a look at the details of airport buses or coaches in the following link - Dublin Airport
Public transportation options are – Trams, Buses, Dart, Train and Taxi
Taxi:
If you are planning to visit Dublin, you can download the apps – MyTaxi and Uber if you would like use taxi. They are very handy, even though taxis are the very expensive mode of transportation in Dublin ( at least for me ). But more often than not, the price is compensated by great conversations with the ever friendly Dublin Taxi drivers.
Bus:
Things to know or notice while using Dublin Bus:
1. Always carry change/coins if you do not have leap card
2. If you are traveling for a long distance, you can directly tap on machine on your right-hand side when you board the bus
3. Press the stop button on the handle if the upcoming stop is where you want to get down
4. Follow the rules written inside the Bus :)
5. Even though Google provides you the route details along with public transportation, I would suggest double check in above-mentioned apps as they are more accurate
I prefer sitting on the first floor of a double-Decker bus as the view around Dublin is very beautiful. It is worth enjoying.
If you plan to visit in and around Dublin and have less time, I would suggest to do Dublin sightseeing – hop on hop off bus ( typical of all European countries). I have not yet tried it, but have seen people having a great time though.
More details -Dublin Sightseeing
Luas and Dart:
In Dublin, we call tram as Luas. It connects major two ends of Dublin with the city. You can use the app 'Dublin Transport -: Live DART, Luas & Bus Times' to find the nearest Luas stop near you or directly google it. I would suggest using the app as it is more accurate regarding the timings. It is handy to top-up the leap card at least for 10Euro as one way would cost you around 2.45Euro.
Information regarding the Luas rail lines and stops can be found in website - Luas
You can use the Leap card to travel in Luas which is much cheaper than buying the ticket from Tram station. Unlike other parts of Europe (where I have traveled), tickets are bought from Luas stops via machine either by using debit/credit card or cash/coins. You can also top-up your leap card from Luas stops. If you are traveling using leap card, do not forget to tag on before entering the Luas so that you do not end up paying fine and tag off after you get down so that you don't pay more for your journey. The machines are designed in a very user-friendly manner, still, you can have look at the below video.
Link - How to buy ticket from Luas station
Dart station is very like any train station. You can use the leap card for traveling in Dart. Do not miss the Dart journey from O'Connolly station to Greystones and O'Connolly to Howth station!
Stay
Hostel world or Airbnb or booking.com are the best websites for good and cheap stays in and around Dublin. If you are planning to rent out an apartment, it is handy to download app daft.ie as this the comprehensive single source for rent/share apartments ads, very convenient.
Apps Roundup
Apps which are handy and available in PlayStore and AppStore
1. Dublin Bus or Dublin Transport -: Live DART , Luas & Bus Times
2. Leap top up
3. Mytaxi or Uber
4. Daft.ie
Now credits time :
As this my first ever blog, I must thank and give the credits to my beautiful friend Janu and my sweet sister Neema Dhi
Some moments captured from Dublin