Ride was a butter smooth one, stopped for coffee at Krishnagiri, exchanging the rides, enjoying the early morning view, chatting all nonsense, went on the wrong way, enquiring the locals and finally to see the sign board that said take right for Yelagiri.
Places to visit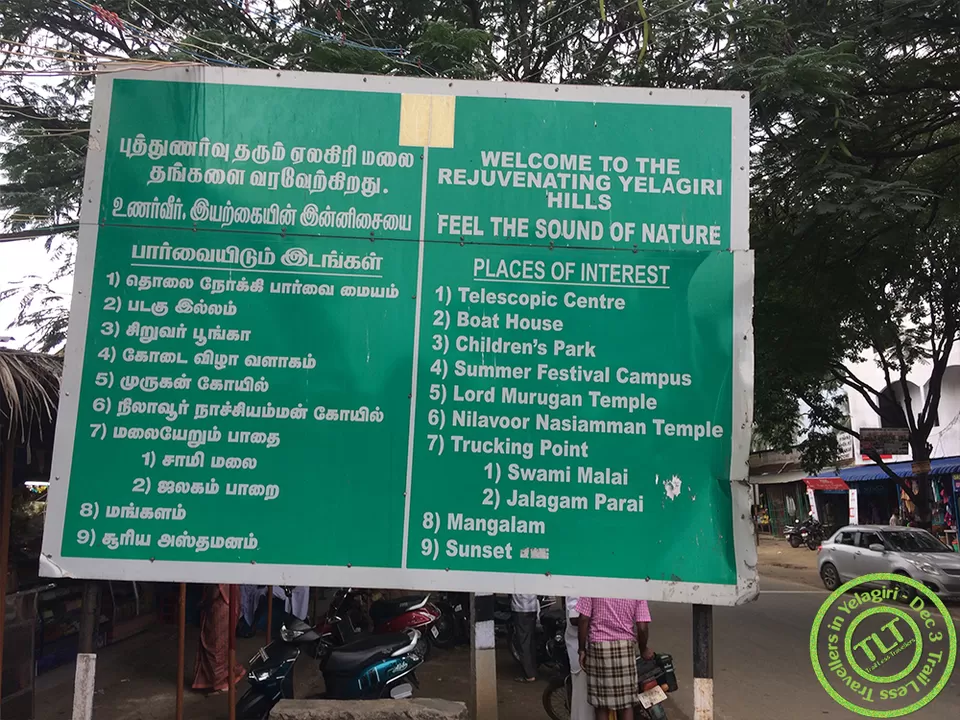 It was already 7:30, we were sharing the thought that this will be the non-misty hill climb in this year. And as we suspected it was until half way, then suddenly there was the first sight of mist, wow, we never expected that. From the base need to travel 14 KM that comprises of 14 hairpin curves, few of them were narrow ones, but it is manageable, unless there is a bus or a heavy vehicle on the opposite way. In the second curve we saw a car, with the parking lights on and he was in middle of the road, WT?? Not sure how he got his driving license? He turned out to be a fun element for us, enjoying the curves, going closely on the chicane, monkeys on the barricades hugging each other to bear with the cold and the young ones crossing the road unaware of the consequences, counting each and every curve, stopping for photos, cracking fun of the car drivers, an interesting and fun one. Entire ride below,
Reached the checkpost, that said we have reached Yelagiri. It was 8:30, stopped for a coffee, the traditional Tamilnadu way of preparing Tea/Coffee, the boiler, tea bag, ahhhh, the taste that it brings in, unexplainable.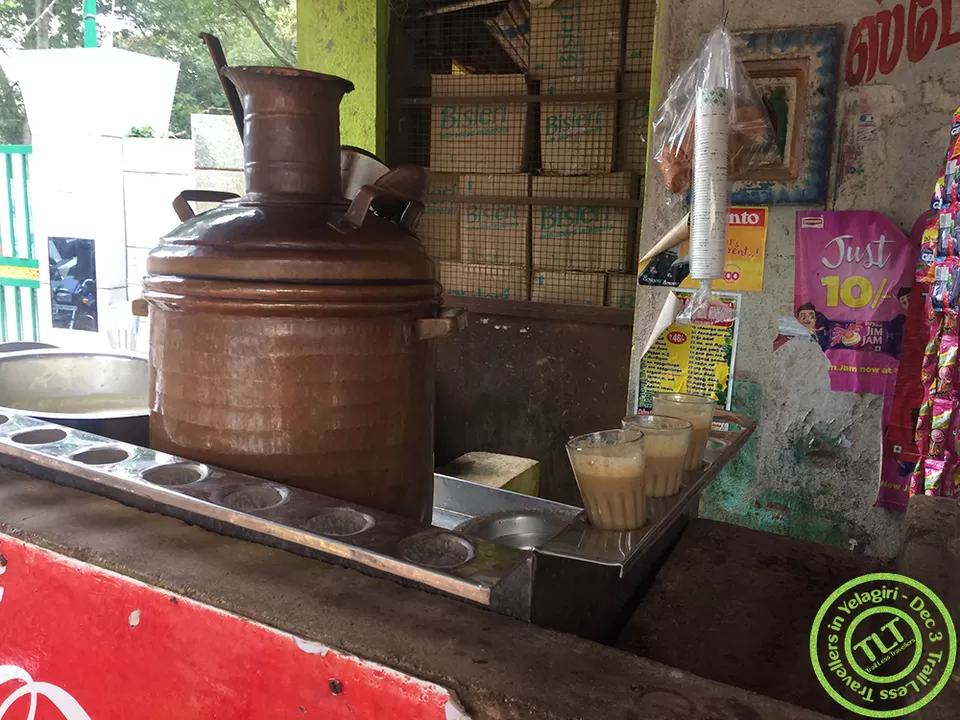 Near by shop had homemade chocolates, got some for our friends back at Bangalore. It's not prepared at Yelagiri, it is from Kodaikanal so they charge 150 for 200 gms, and indeed good too. If you're in need of a pure bitter dark chocolate demand for it, since the dark chocolate we got were added with sweetness.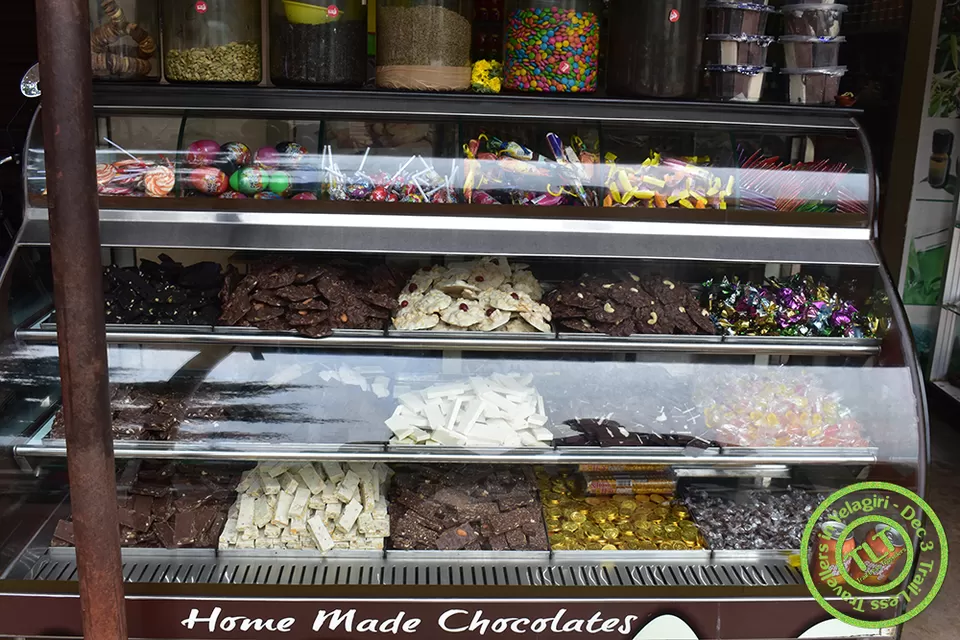 Main attractions included, Boat house, Nature park, Venkatesha Temple and Murugan Temple. Boat house and Nature park opens at 9:00 in the morning. We weren't interested in either of them,but just to kill time we went on to boat house and complaining each other, look at the climate, look at the water, look at the pedalling boat, look at the entire environment and look who is beside me, our fate . But that had lot of photo shooting locations around, spent ample time in capturing number of pics that suited for our profiles. Then had a brief chat with the vada shop vendor, enquiring about the yelagiri.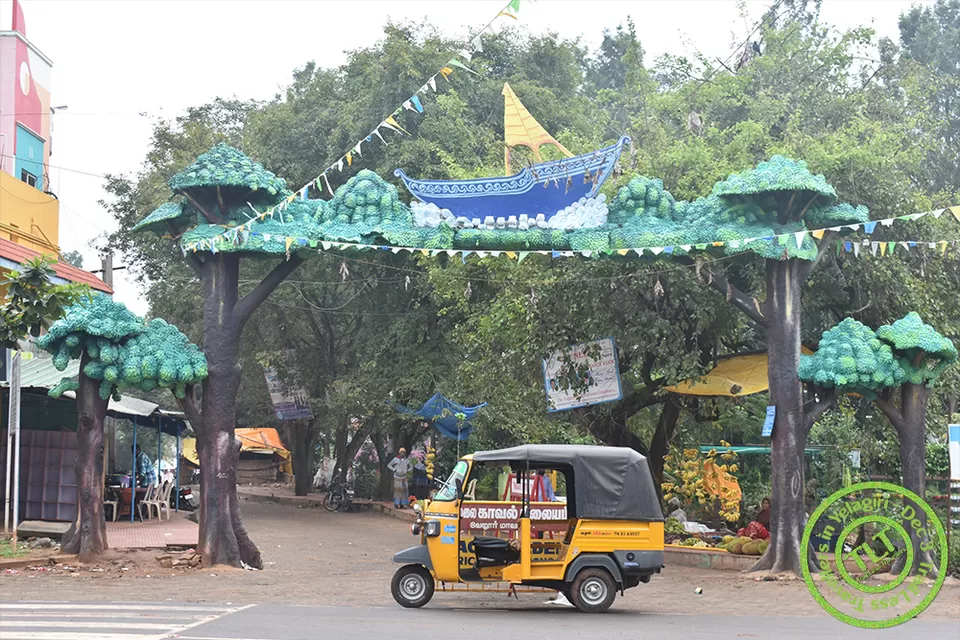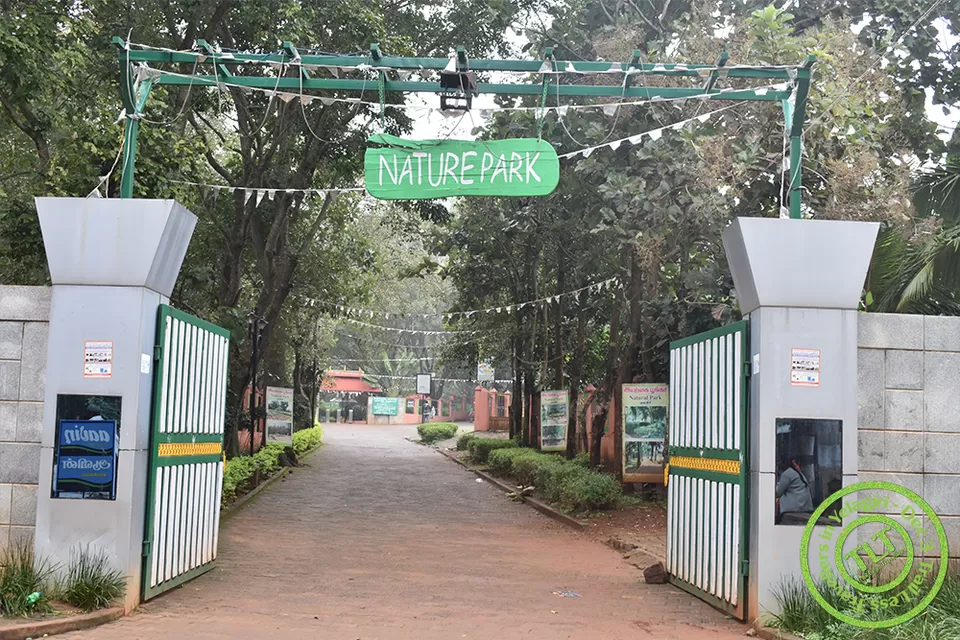 This is not a tomato, its an Apple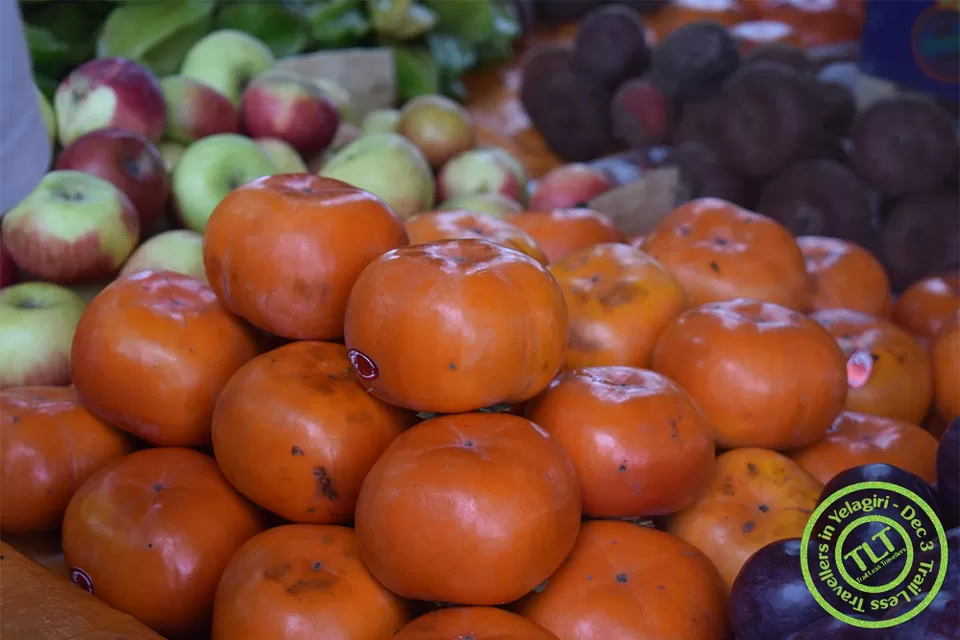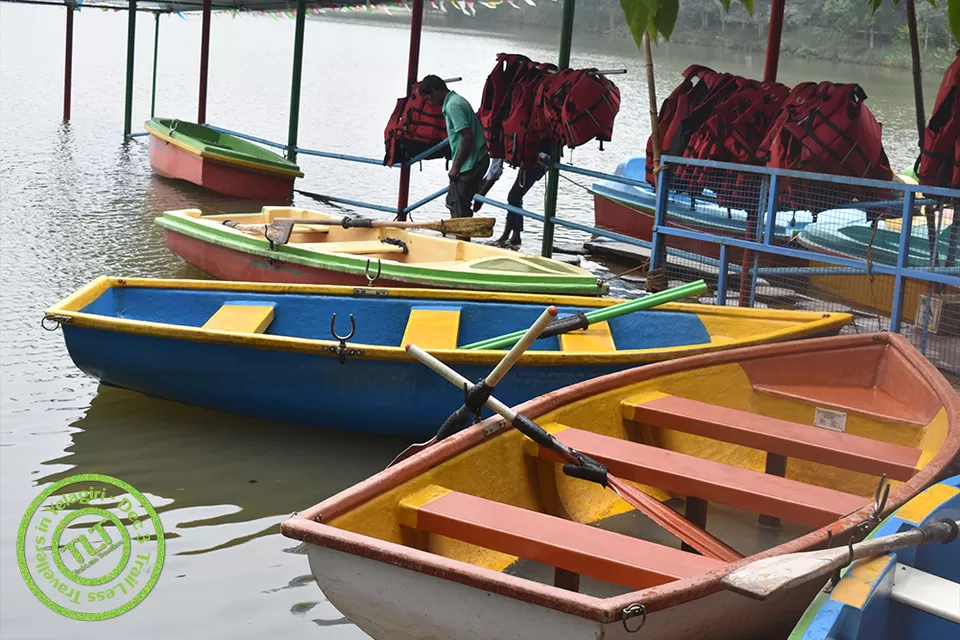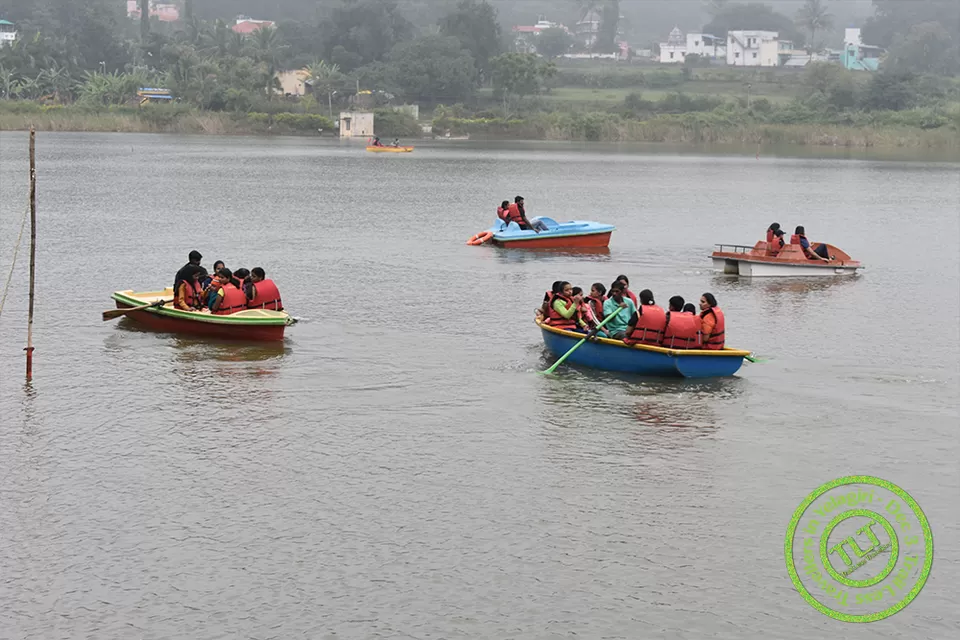 Price of row boat:50 per head
Price of Pedal boat:200 per boat
Came out of the boat house, spotting Parrot Astrology, Harish jumping and shouting lets check out our future, I replied you go ahead, am least interested and I don't believe on these. But he insisted, let the parrot predict for both, else even am not gonna check.
11:00 Moved away to withdraw money from ATM, in the mean time I checked with local auto driver about the places around, he directed us to a trek, I was like what? A trek in Yelagiri? Are you sure it is a trek? He replied yes, around 4 Kilometers one way. Harish came back refilling his wallet, told him about the trek and he too was interested. But our tummies were not ready without filling them up. Stopped by a village hotel, Idly, Poori, Dosa – laughing and sharing the scenes of Parrot Astrology, ate the max as if we were in for a good nap… Nooooo, trek first.
2-3Km away from Yelagiri, there is a village called Mangalam, drive through the village until you see a temple, stop by the temple and walk few meters straight, right, left through the village and you can reach the trek (if that right left didn't take you to trek staring point please get in touch with the villagers)
No need to worry about losing the path, there is no deviation once you reach the starting point, it's a straight trek. Even for us, after a long time completed a trek without losing our way. Initial few meters were walk through paddy fields, then the bare section, walk through the rocks and water stream. It seemed that it had rained early morning making us less comfortable on the rocks, but if you have a good trek shoe that will do the job. The entire valley was ripe with the sounds of the mountain birds and the fresh air from the surrounding tress was very soothing and energizing.