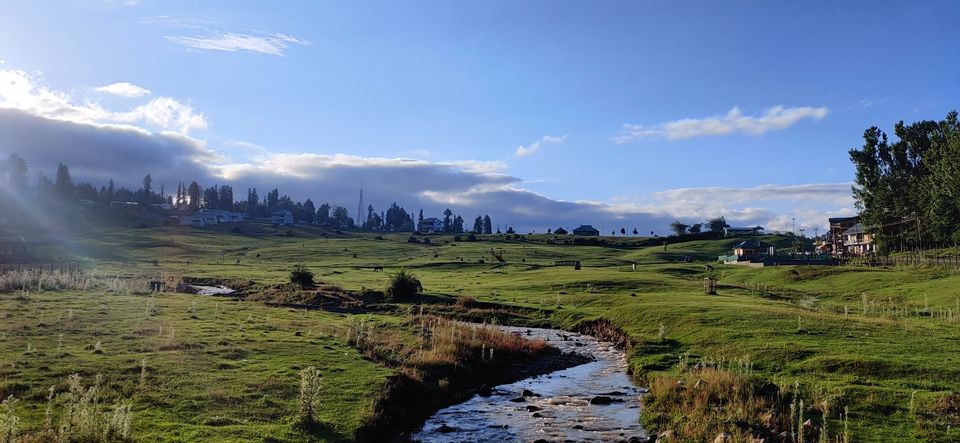 Whenever things aren't going well, I close my eyes and think about my "happy place". For the longest time, it was the lively and vivacious Prague. Well, the fat lady has finally sung and a new love affair with Kashmir has bloomed.
It was my first ever visit to this heaven and it hits EVERY chord of Amir Khusro's famous words:
Agar firdaus bar roo-e zameen ast, Hameen ast-o hameen ast-o hameen ast...
Kashmir is a box of chocolates, you must taste all the flavours beyond the usual Sonmarg, Gulmarg and Pahalgam.
If you ever visit Kashmir, you just CANNOT miss Yousmarg! Never heard of it, right? Take a peek through my magical binoculars.
One can easily reach Yousmarg from Srinagar via cab in 2-3 hours. You can stay in bungalows provided by JKTDC or a pretty homestay run by 2 Kashmiri brothers "Sangarmal". If you seek blinding greenery, babbling brooks, sunkissed mountains and fresh air to practice Kapalbhati :p Yousmarg is unmissable!
As I entered the village, the first thing I saw was a crystal clear stream flowing through the entire village. The sunrays beaming over golden glossy water was just the beginning.
Driving through the village, a stunning view popped up right away from European guide books. A large green meadow, cows grazing quietly, a stunning backdrop of the icy mountains reflecting sharp sun rays, around 5 tiny cabins and no tourists!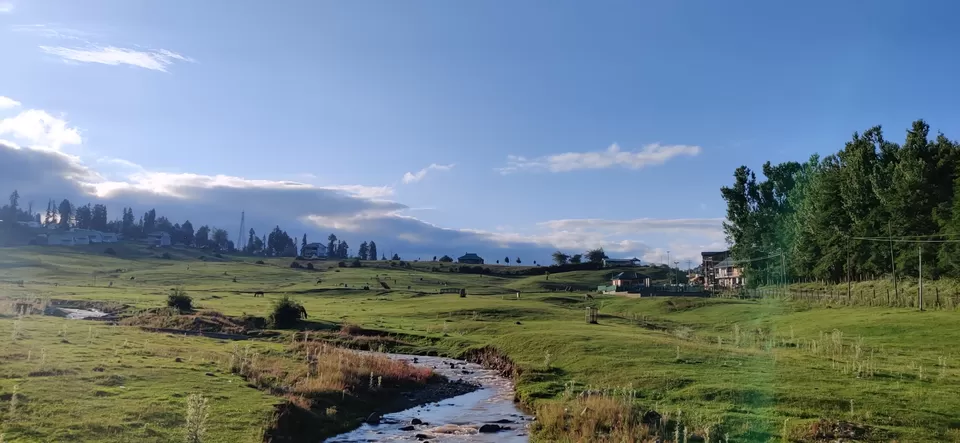 Remember DDLJ when Raj and Simran would wander around those pretty meadows of Switzerland. Well, Yousmarg can easily make Switzerland run for its money!
"Ye jo aap dekh rahi hain ye to sara Concrete Jungle hai. Hume ye sab pasand nahi hai". Omar, a local, spoke while pointing to those small cabins and ofcourse while I was watching the marvelous landscape with puppy eyes.
I turned to him in complete shock and questioned him on his highly daring remark. "Asli khoobsoorti dekhni hai to upar jaiye. Vahin hain asli nazara". Now I couldn't wait to see "The asli khoobsoorti". So, I decided to go on a trek to the famous Dragdolan as guided by the gutsy local. It is a total 14 km trek and thus can be completed in a day.
The entire route is lined with million tall cousins of GROOT (for non Marvel fans-trees) on both sides with constant chirping of birds which I had not heard in a very long time, thanks to the mundane city life.
Jumping over puddles, crossing fallen trees, resting near a pious waterfall and suddenly BOOM! A blink of an eye and peekaboo- virgin green lush meadow!
Omar was right. It was the most beautiful thing I had ever laid my eyes on. Rightfully "Asli Khoobsoorti".
You know you are in Kashmir when there's a stream flowing casually in every nook. And yes we found one here too. The rill was gurgling but calmly and certainly commanded the beauty of the place. The water so fresh, I couldn't resist myself drinking directly from the current.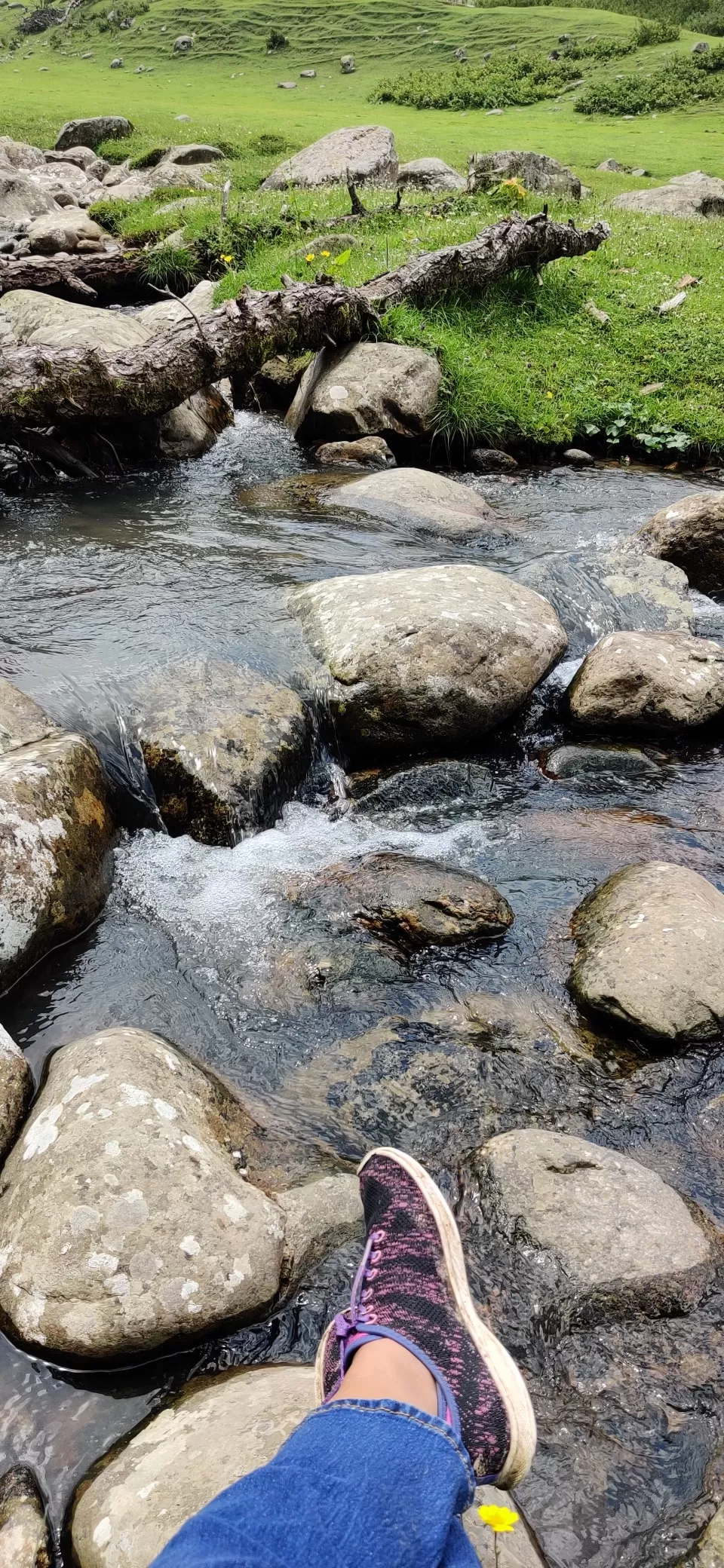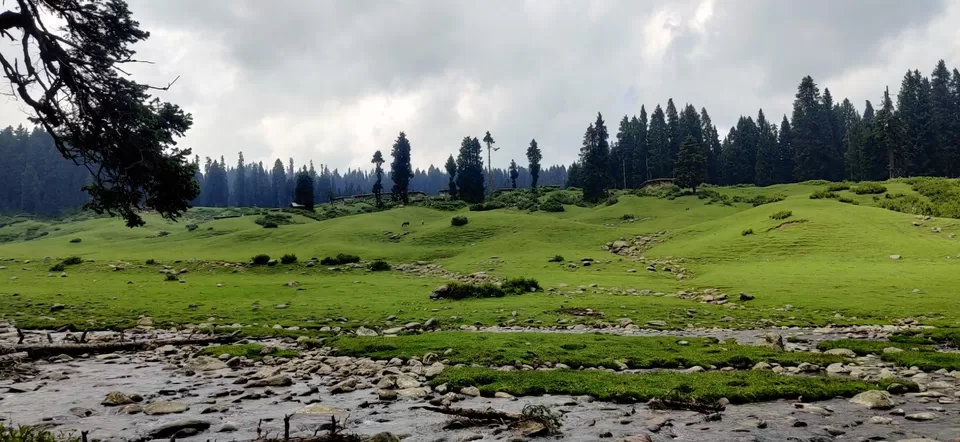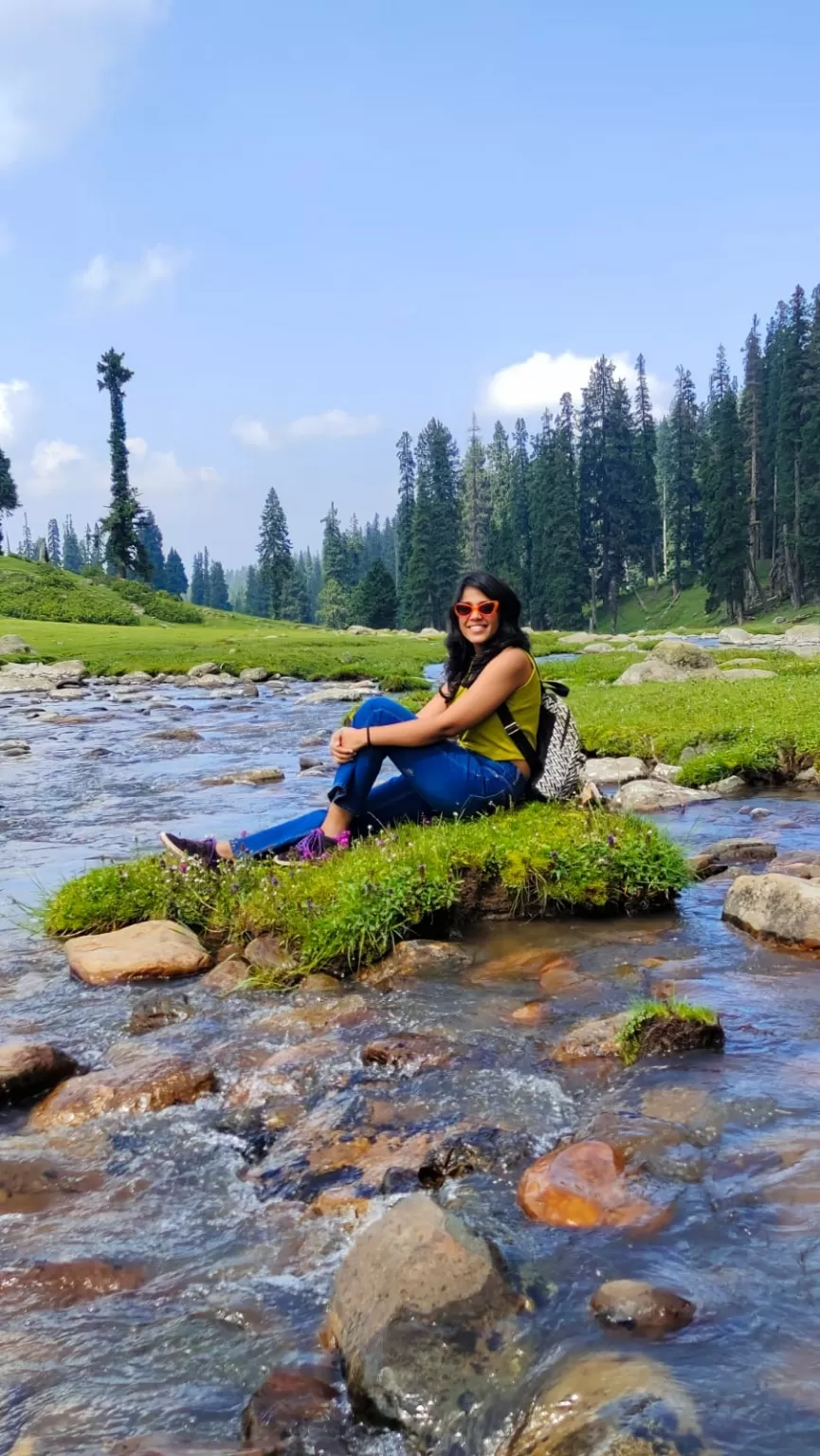 Beyond it, was the mighty lush green grassland. All shades of green you can imagine topped with crisp clear blue skies. The thick and curvy stand of soaring trees hugged the whole nine yards meadow romantically.
I spotted a few scattered mud houses, rooftops lined and packed with hay to keep the hut cool, each enjoying a small yet adorable wooden fenced garden which the locals used for fresh produce. The villagers had also constructed a small tin roofed mosque to celebrate the eternal faith. What are we, humans, without faith? It was heartening to see how a community can live peacefully on its own without any materialistic needs.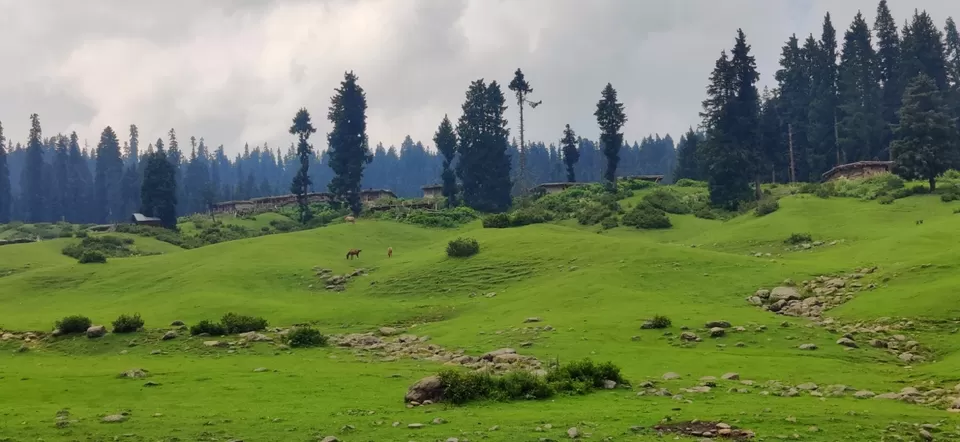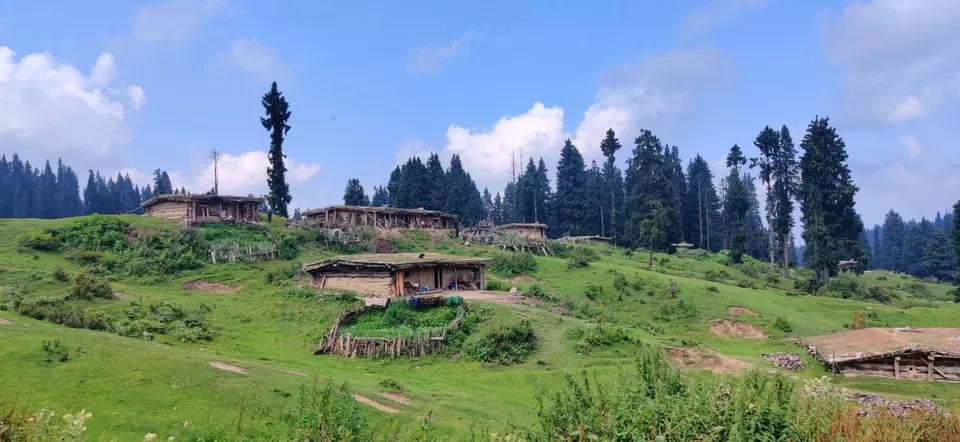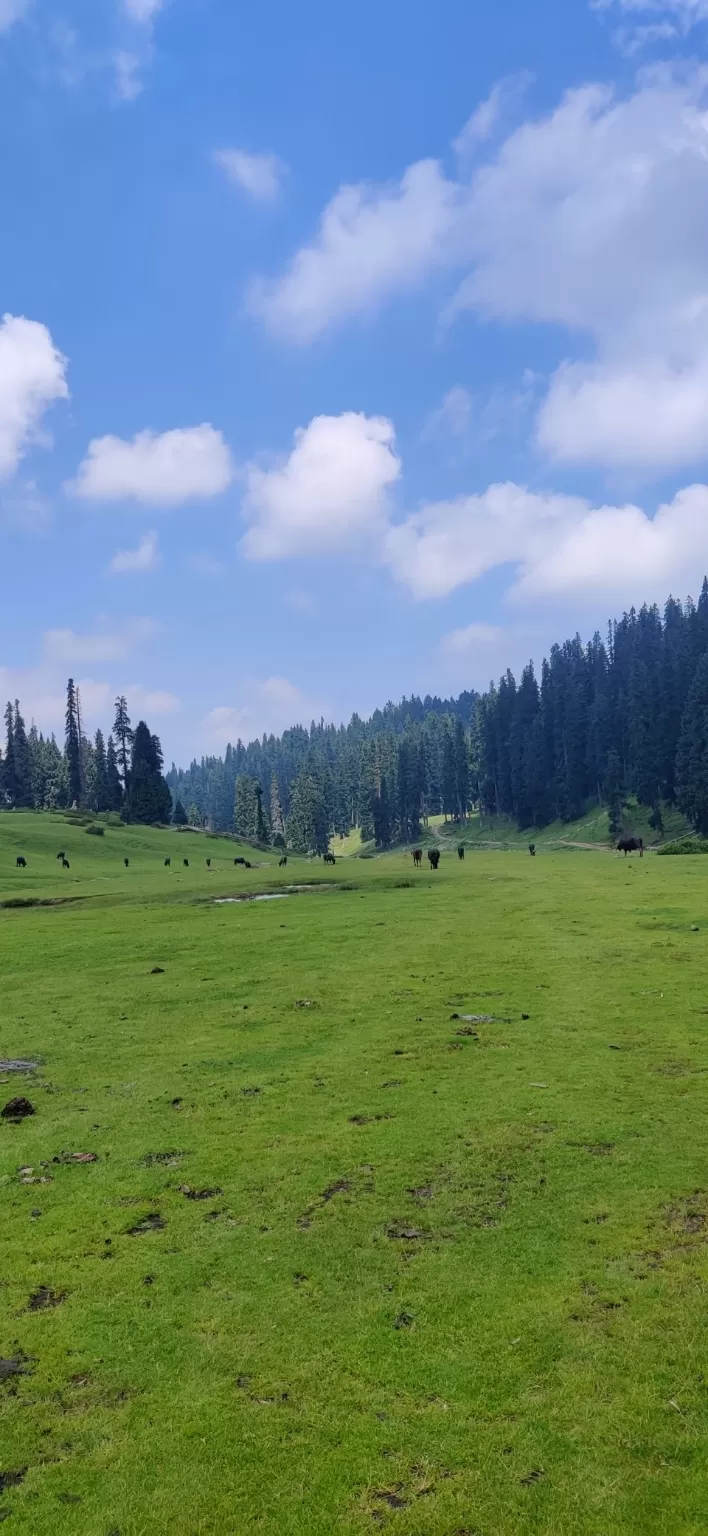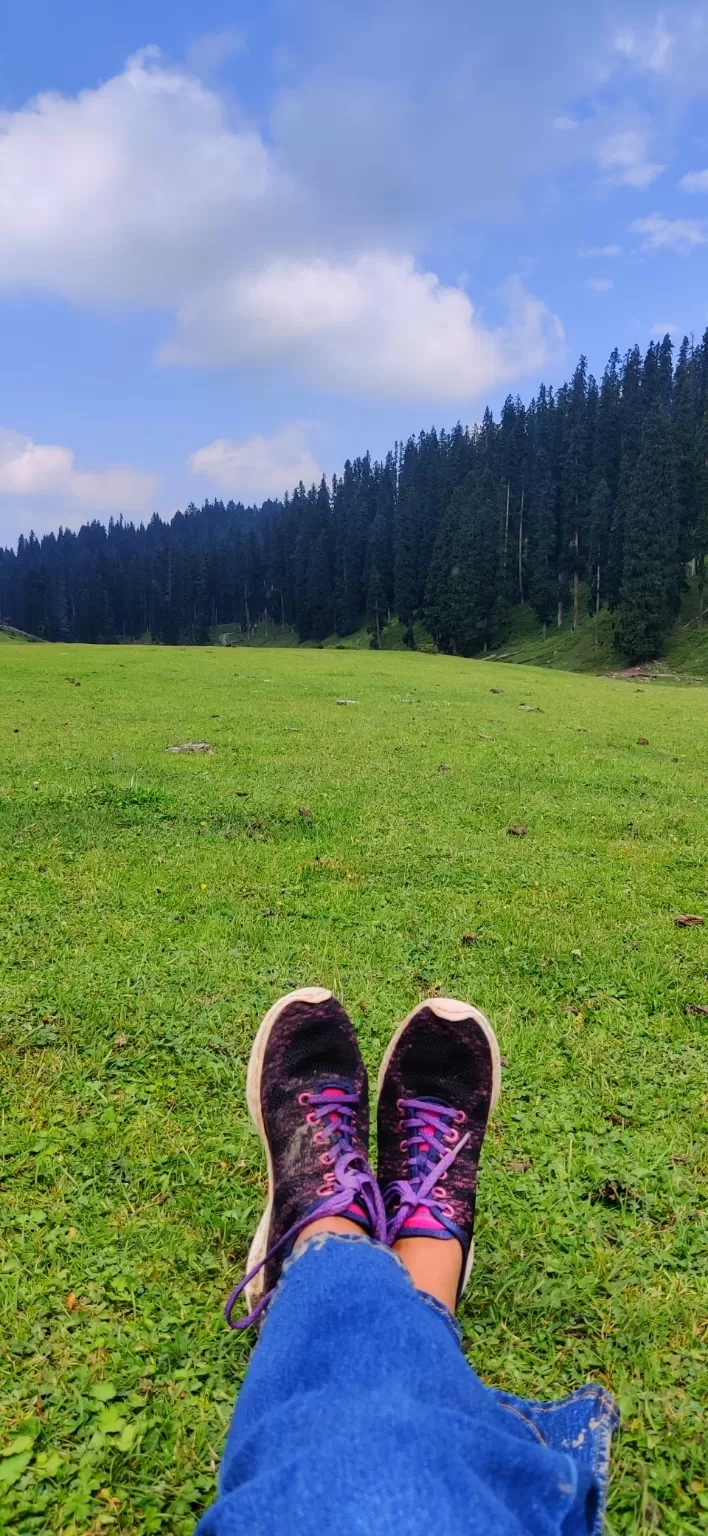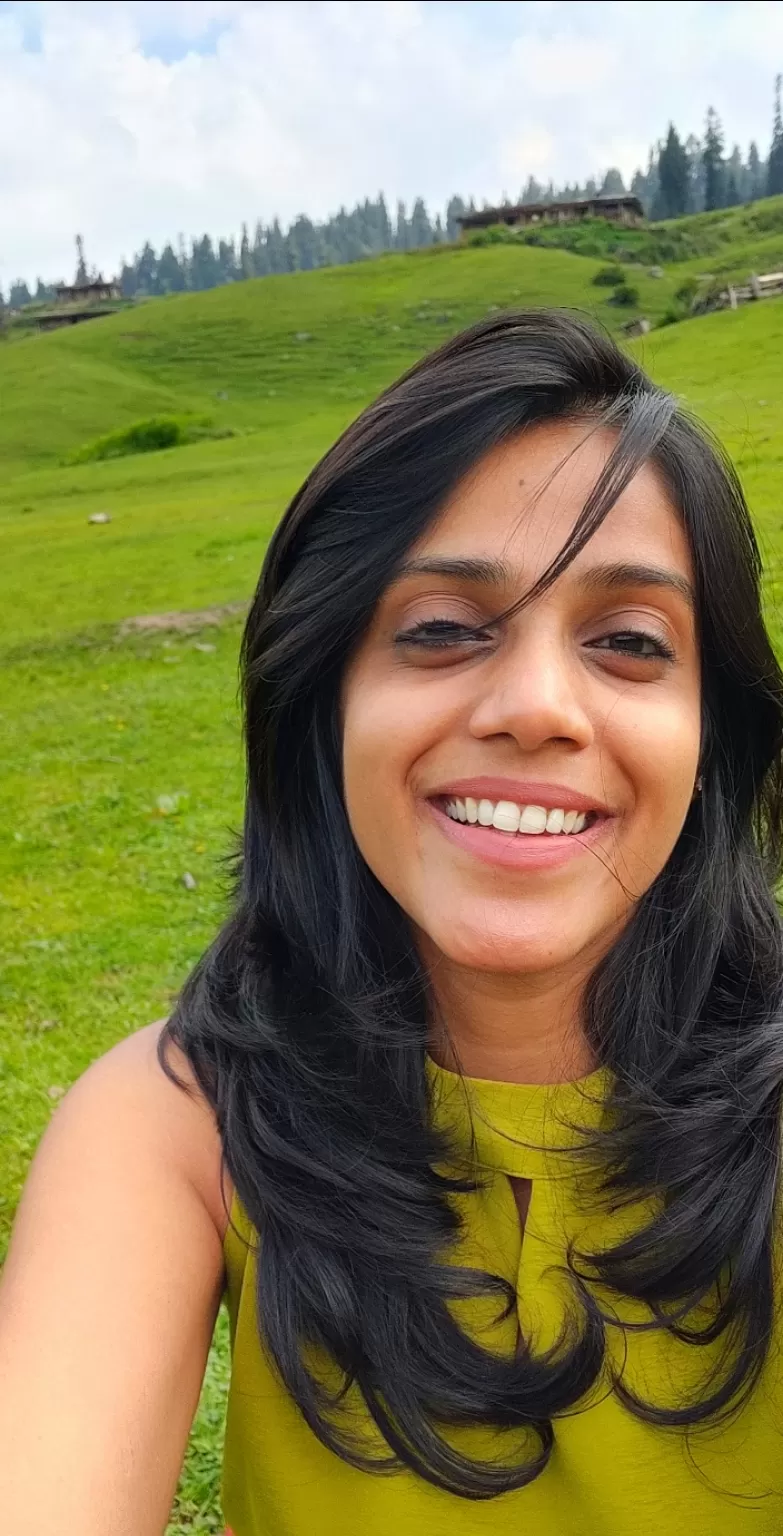 Watching those cute apple cheeked kids who would giggle and blush every time I waved at them, pasturing cattle, gushing stream and no cell phone network. This was my perfect day in Kashmir.
Why would someone want to live in a city when such places exist? Why did I come back? Why do we crave happiness in mountains? Why do we not carry a sense of satisfaction unlike Omar and these kids?
As the dusk was cuddling and embracing the village, the temperature was dripping down every second, I cozied up to a hot cuppa and Yousmarg had one last surprise cooking up for me. The sunset in this paradise is MAGICAL! No words can describe the calmness and surrealism of my life's most beautiful sunset.
As far as I could see, greenlicious meadows surrounded by sky high wise old barks. The thick wood was guarded by mighty mountains who are trying to hide the sun with their all time favourite companions- snowy white clouds. The sun was now in a colorful mood and all ready to paint the blue sky in a million different colors.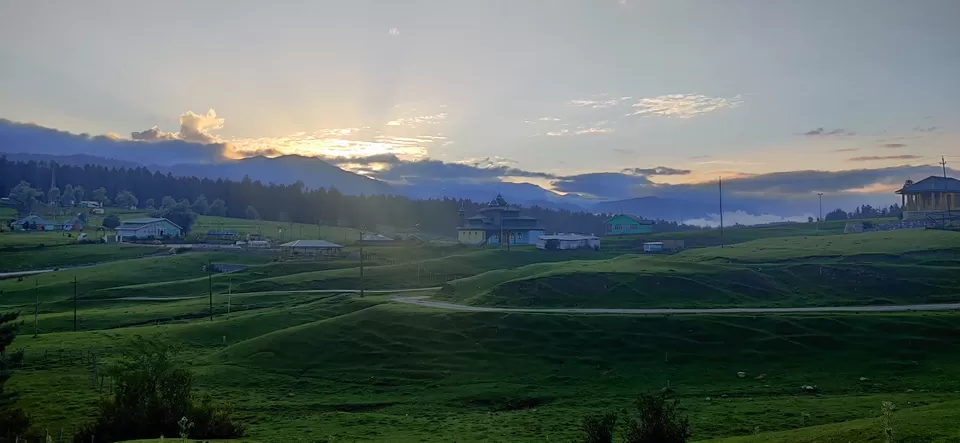 I promised Yousmarg I would come back soon and create million more memories together. In the end, I would like to stress here that Yousmarg is completely safe to visit. Do visit this absolute piece of heaven on Earth and fall in love with it!