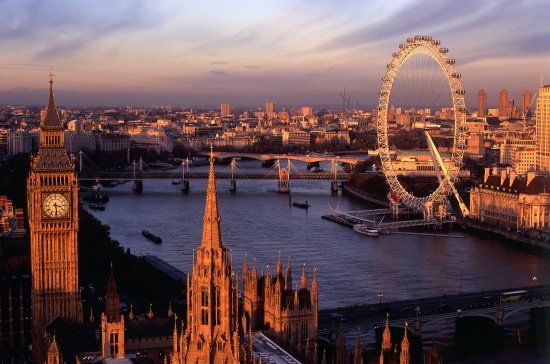 London is one of the most expensive cities of the world. And that statement is quite unnerving for many people who do not have a huge budget but would still like to experience the city. How does one compete against Pound and survive to tell the tale? Here are a few tips and ideas on how you could possibly reduce cost of living while in the British capital.
Be smart about when you go
There isn't really a cheap period for London. However, hotels offer the best deals during all months except summer (July - August) and Christmas. Best months to travel would ideally be between January and February.
The shoestring budget guide:
Budget (up to £85)
• Dorm bed: £12–30
• Market-stall lunch or supermarket sandwich: £3.50–5
• Many museums: free
• Standby theatre tickets: £5–25
• Santander Cycles daily rental fee: £2
Midrange (£85–200)
• Double room: £100–200
• Two-course dinner with glass of wine: £35
• Temporary exhibitions: £12–18
• Theatre tickets: £15–60
Top end (more than £200)
• Four-star or boutique hotel room: more than £200
• Three-course dinner in top restaurant with wine: £60–90
• Black cab trip: £30
• Top theatre tickets: £65
Tipping (Tipping is essential in London and is considered rude if you don't)
• Hotels Pay a porter £1 per bag; gratuity for room staff is at your discretion.
• Pubs Not expected unless table service is provided, then £1 for a round of drinks is sufficient. Do not tip at the bar.
• Restaurants Service charge often included in the bill. If not, 10% for decent service, up to 15% if exceptional.
• Taxis Londoners generally round the fare up to the nearest pound only.
Go around London without burning holes in your wallet:
The cheapest way to get around London is with an Oyster Card or a UK contactless card (foreign cardholders should check for contactless charges first) if you are going to be there for more than a couple of days.
TRAVEL TIP: If you are in London for just a day or two, I suggest buying a day pass instead of Oyster Card. This allows you to unlimited tube trips through 24 hours. This is accepted on a few buses as well.
• Tube (London Underground): The fastest and most efficient way of getting around town. First/last trains operate from around 5.30am to 12.30am and 24 hours on Friday and Saturday on five lines.
• Train: The DLR and Overground network are ideal for zooming across more distant parts of the city. Trains run from a number of stations to more distant destinations in and around London.
• Bus: The London bus network is very extensive and efficient; while bus lanes free up traffic, buses can still be slow going.
• Taxis: Black cabs are ubiquitous, but not cheap. Available around the clock.
• Bicycle: Santander Cycles are great for shorter journeys around central London.
Now that we have the basics under control, you need to understand the areas in London before you book your accommodation. Everything depends upon the area you choose to stay in.
Understand London Districts:
West End - Very central, expensive, 4 stars dominate, close to theatre and nightlife, tedious airport transfers. The theatre district (but not all the West End theatres) and much of London's nightlife is in this area. West End includes:
• Leicester Square and Covent Garden
• Mayfair and Piccadilly
• Oxford Street and Marble Arch
Bloomsbury - Very central, walkable to West End, not a budget district but cheaper than West End and wider range of hotel types. Attractive district to stay.
County Hall - Very central, good base for sightseeing not so great for nightlife, shopping. Mostly luxury large 4-star hotels but with some notable budget exceptions. Cheaper rates at weekends, holiday periods.
Victoria - Major transport hub and a great base for sightseeing. Not the cheapest, but not the most expensive. Cheaper during working week. Best area if you are flying into Gatwick.
City of London, Tower Bridge, London Bridge - Business dominated area with high prices during working week, attractive ones at weekends and holidays. Inconvenient for Heathrow Airport.
Kensington - Value for money district in all grades of accommodation. Using Heathrow and one eye on the wallet? - Kensington should be a benchmark district for others to beat.
Kings Cross, St Pancras & Euston - If low cost is your number one purchasing criteria, Kings Cross Bed & Breakfast hotels should be checked out. Great area to use as a base to explore London from, nothing much in district itself.
Paddington - Value for money district. For convenience if you are arriving at Heathrow, this comes out number 1. Good area to use as a base to explore London from, nothing much in district itself.
Bayswater - Budget hotel district. A pleasant district bordering Hyde Park. Dominated by cheap independent hotels. Find the right hotel and its a very nice district to stay in.
Budget stay –
The cheapest hotel accommodations are the so -called Bed and Breakfast hotels.
Be not in doubt, these are not homely houses with a couple of rooms rented out by attentive family owners. These are small simple hotels, with none of the frills.
TRAVEL TIP: Recommended accommodation - Green Rooms Hotel (opposite Wood Green tube station, just 12 minutes from King's Cross and 20 minutes into Central London on the Piccadilly Line.)
However, note that this is far from both Heathrow (I hour 13 mins by tube) and Gatwick (1 hour 30 mins by car).
Dorm beds: Artist rate starts from £18 and normal rates from £24; Doubles (room-only): artist rate starts from £72 and normal rate is £84 (Artists: please reserve rooms directly with the Green Rooms Hotel: info@greenrooms.london )
Budget restaurants –
• Ravi Shankar, Drummond Street (Euston Station)
This bhel puri house offers South Indian treats as well as the usual rice and curry at very reasonable prices. For best value, BYOB and turn up on a Sunday for the all-you-can-eat buffet.
• Indian Veg, Chapel Market (Angel Station)
At £4.95 for an all-you-can-eat buffet, Indian Veg offers diners cheap stomach-filling curry and unintentional humour in equal measure.
• Loong Kee Restaurant, Kingsland Road (Dalston Kingsland Station)
Loong Kee and its sister BYOB eateries offer authentic dishes for under a tenner. The perfect hearty stop-off before a night in hipsterville.
• E.Mono, Kentish Town Road (Kentish Town Station)
Must try the kebabs, fresh salads and floury wraps. Olive obsessives should also check out nearby Phoenicia, a Middle Eastern supermarket with every variety under the smoggy London sun.
Soaking London in:

Even though you may be stripped for cash, there are numerous things that you can do for free in London!
Breakfast up high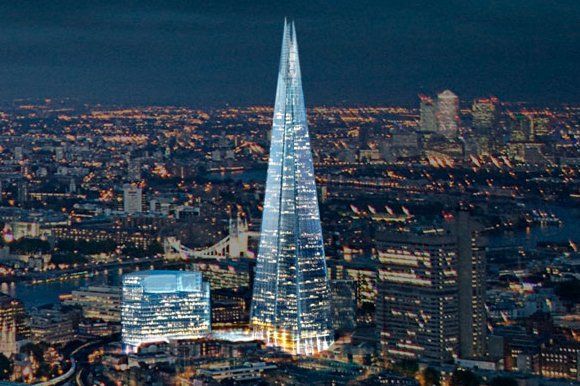 Enjoy spectacular views over London with breakfast at The Shard. Although you are only(!) on the 31st floor, the stylish and delicious restaurant, Aqua Shard, provides views almost as stunning as the ones from the top. What's more, it's cheaper. The express breakfast prices begin at just £9 and a full English costs £18.50, far less than a ticket all the way to the top. Reservations are required as the restaurant is very popular.
Open: Breakfast is served Monday to Fridays from 7am to 10.30am (9am to 10am at weekends)
Call to reserve your table : 020 3011 1256
Nearest tube: London Bridge
Lock up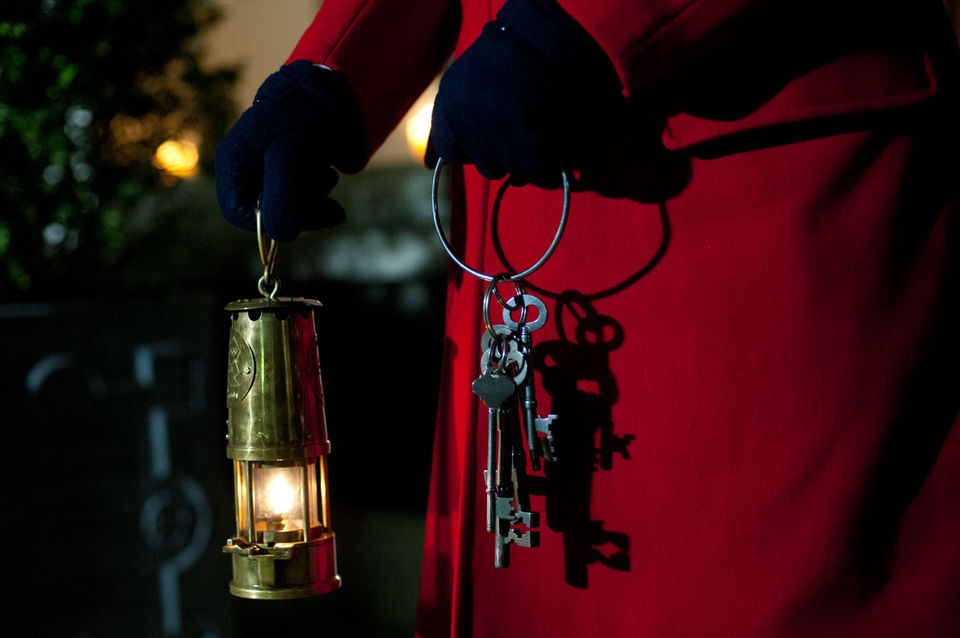 Every night, for the past 700 years, the lantern-lit 'Ceremony of the Keys' has taken place in the Tower of London to secure the Crown Jewels. It's the oldest military ceremony in the world and includes interactions between the Chief Yeoman Warder, the Yeoman Warder 'Watchman' and members of the Tower of London Guard, lasting 35 minutes. Tickets to watch this grand tradition are free of charge, but are incredibly popular and must be booked online up to months in advance.
Price: free
How to book: Book online and bring your e-ticket on the day. No waiting list is available
Opening times: Visitors are admitted to the Tower under escort at 9.30pm and the ceremony concludes at 10.05pm (no late arrivals are permitted, so don't be late!)
Nearest Tube: Tower Hill
Cave dwelling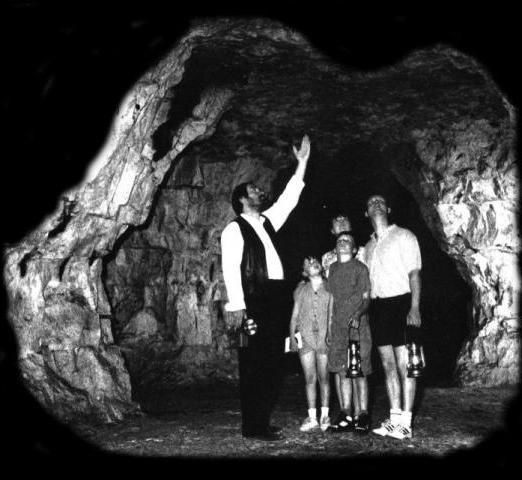 Take a trip to the suburbs to explore London beneath the surface in Chislehurst Caves. The labyrinth of tunnels were originally excavated for their chalk, and have been variously used as an air-raid shelter, an ammunition dump and as a rock and folk venue where Hendrix, Pink Floyd, the Stones and David Bowie have performed.
Entrance to the caves is by guided tour only
Tours: Lamp-lit guided tours leave hourly, on the hour, between 10am and 4pm and last 45 minutes. No need to book
Price: Tickets cost £6 for adults and £4 for children
Nearest train: Chislehurst
Borough Market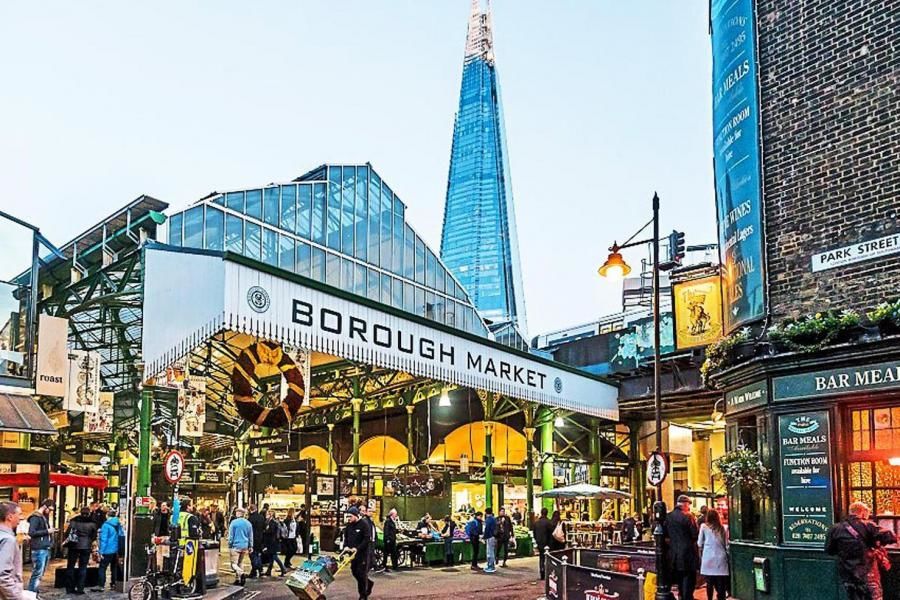 There's vintage architecture, full-sized pirate ships and independent shops that surround the indoor market, and plenty of weird and wonderful vendors on the inside selling some of London's best fresh and cooked street food!
Price: Free!
I hope this was helpful !