If you have ever lived for a while in the United Kingdom, you'll never feel like shifting elsewhere! From the most organised public transport to finger licking Fish and Chips and from being one of the best shopping destinations in the world to having the classiest city vibe, UK has it all. Having lived for more than a year in the oldest city of Colchester, UK – I fortunately had the luxury of experiencing London almost every weekend. My best-friend then and husband now who lived in London for more than six years had been my travel partner throughout the year and we both fell in love with each other as much as with the city! With ample experience as a local, I pen down a conducive two-week itinerary for travelers that are looking at fitting in as much as possible in their schedule, while still being relaxed and able to enjoy the vibe and local life of the city.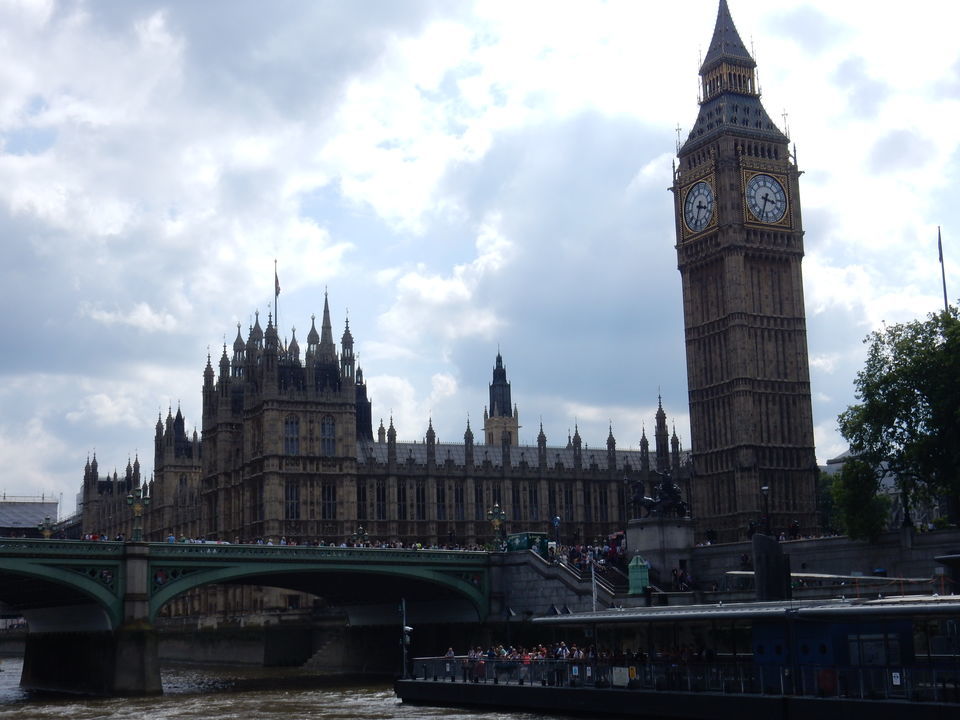 The Two-Week Itinerary
Having considered that you must have just landed the previous night or early morning, I suggest you get some rest and have a tummy-filling meal before you start you day. London is a pretty city and there are innumerable things to do and sites to check out. Thus, you could start with the ever-so-famous Trafalgar Square with the four majestic lions which make for a perfect picture opportunity! One could sit at the steps and enjoy the view and if not, you could step into the National Gallery which is right across the steps. The entry to the beautiful gallery is free, which makes it even more exciting to visit! Check out their timings here https://goo.gl/zxij19. Once you are done here, you could enjoy the ten-minute walk to the iconic Big Ben and Westminster Abbey & Bridge which you could even see from the square. The Big Ben is tall and majestic especially when it clocks, while the bridge works as the perfect backdrop if you are standing on it while over-looking river Thames. One could spend hours looking at the view and talking to locals around. Moving on to the popular London Eye, the giant Ferris wheel which is bang opposite the bridge and is a five-minute walk with benches placed for sitting and enjoying the views. For first-timers, it is imperative that you take a tour at the London Eye which will leave you with ever-lasting views of the city.
Travel Tip: It is best to choose an incoming flight coming to London by dinner time so that you could sleep off your tiredness and be fresh to start your first day!
Eatery Tip: There are numerous eateries at the banks of The London Eye where you can enjoy a sumptuous meal with a fantastic view as well.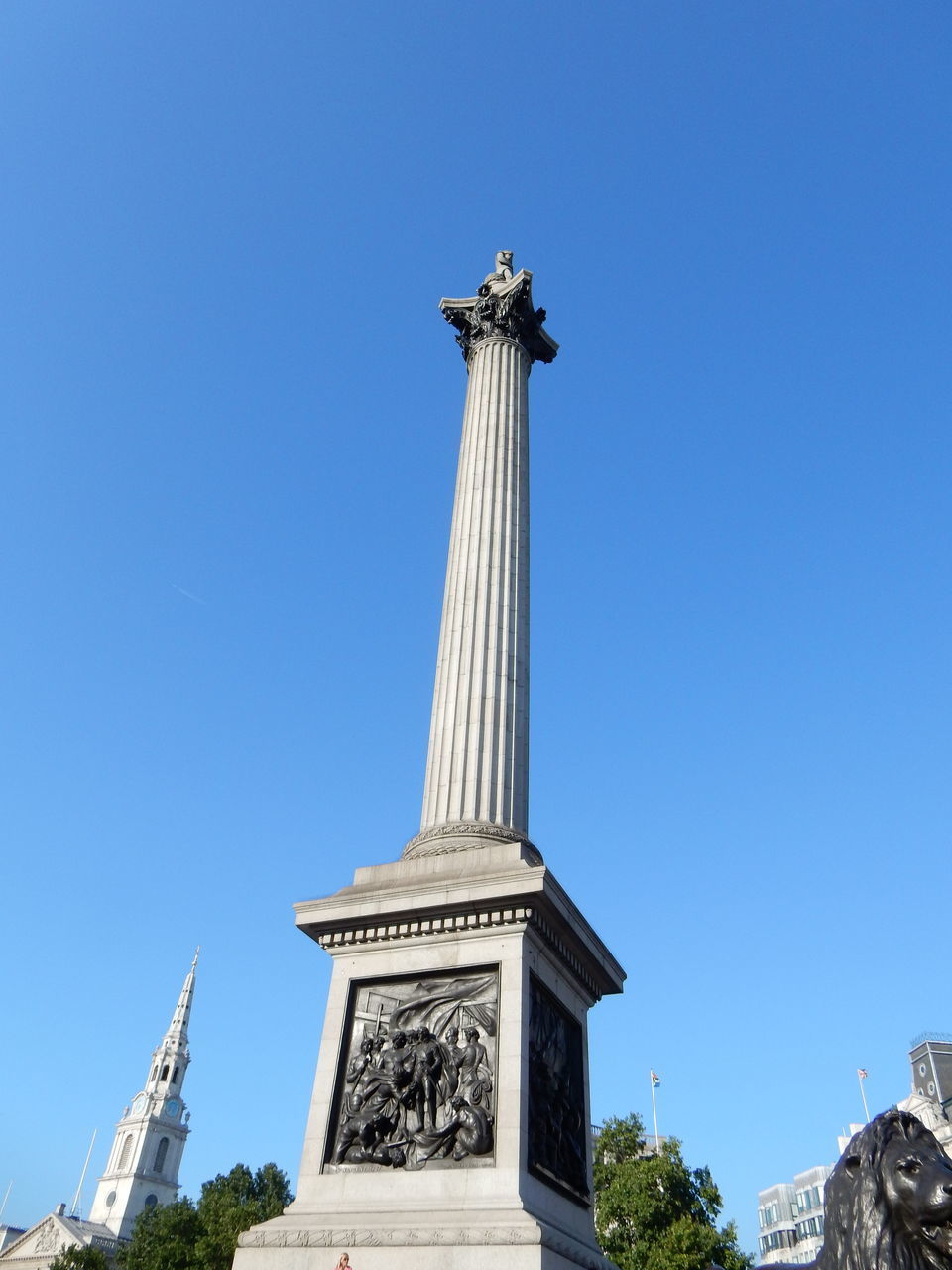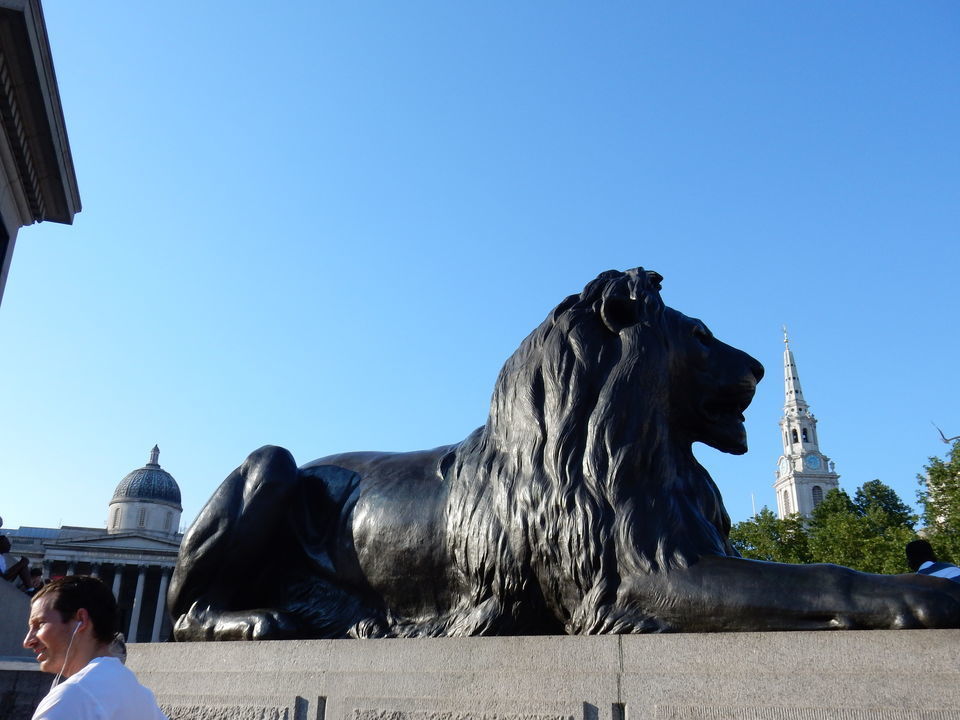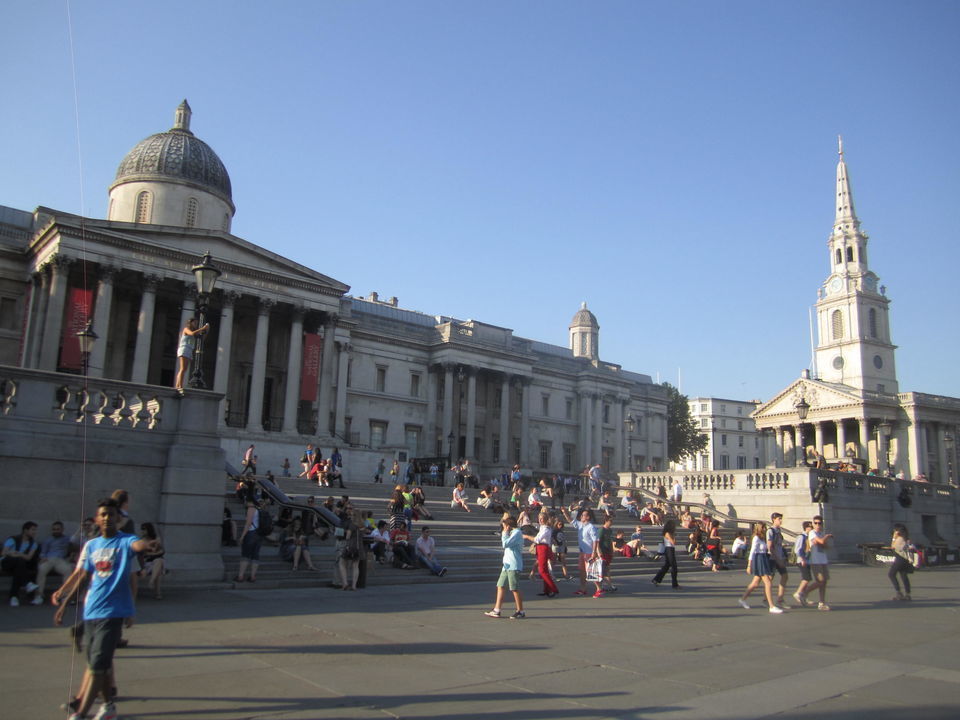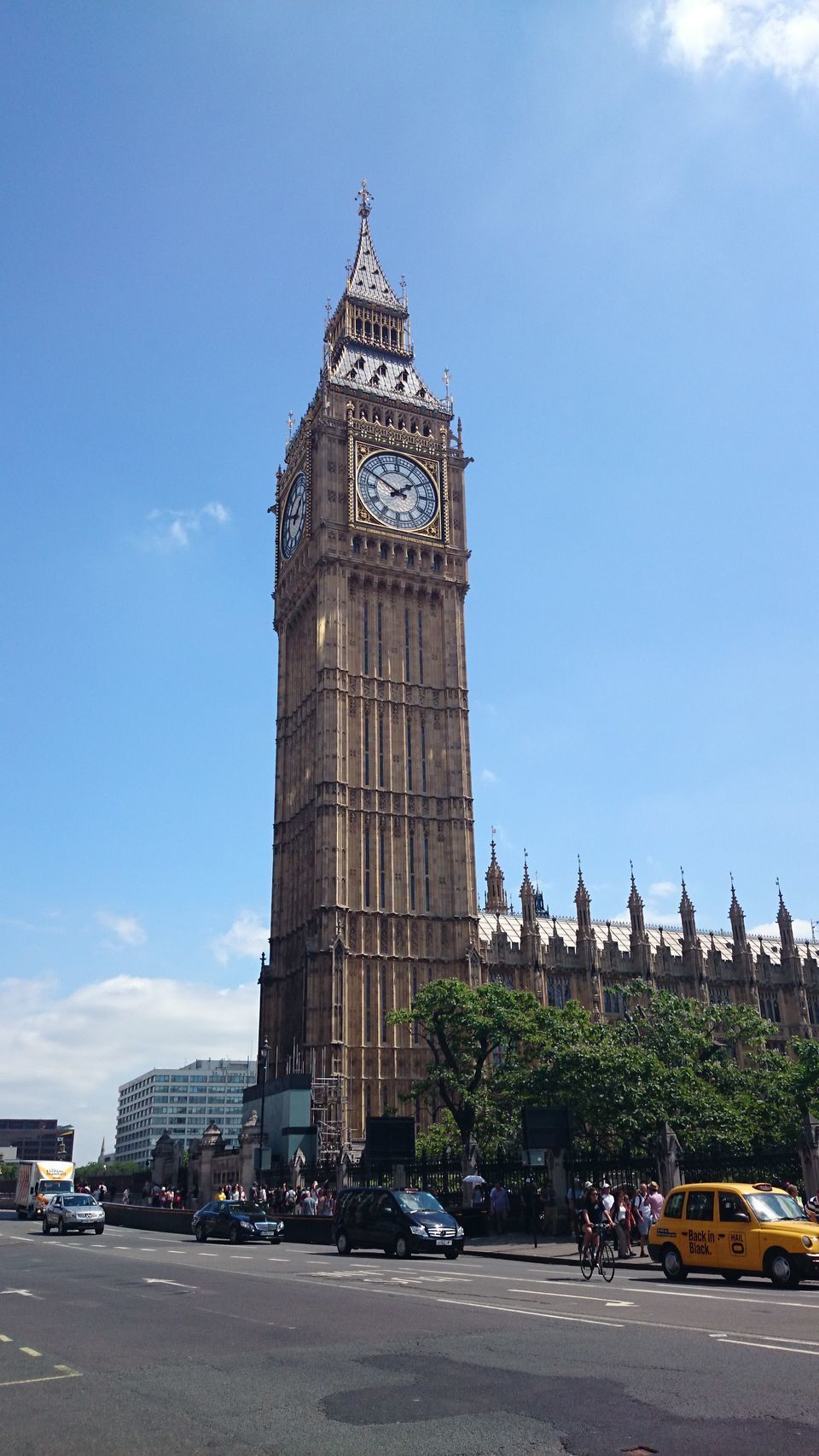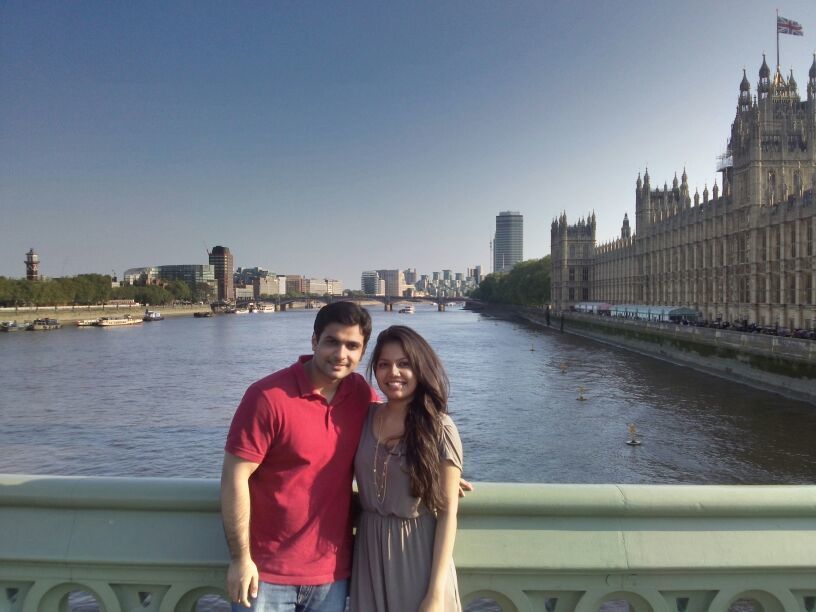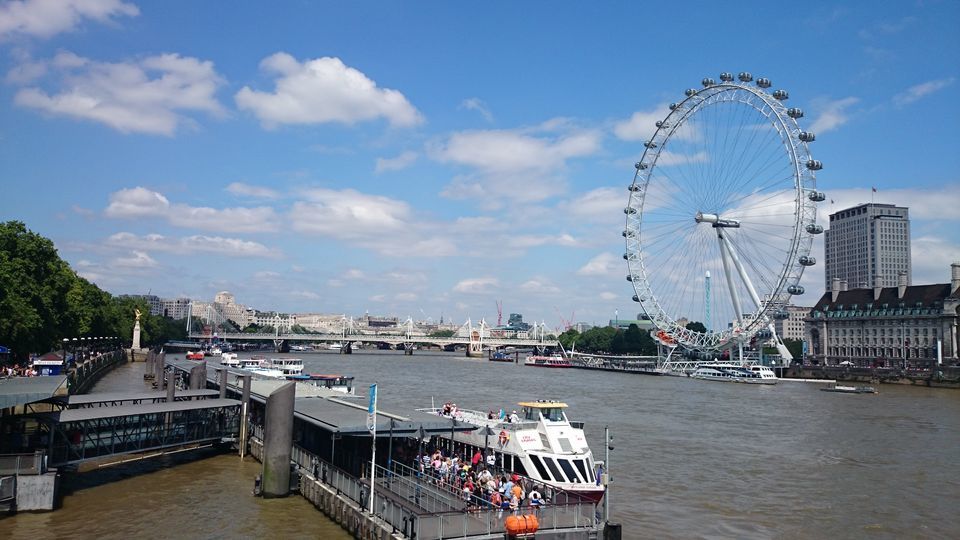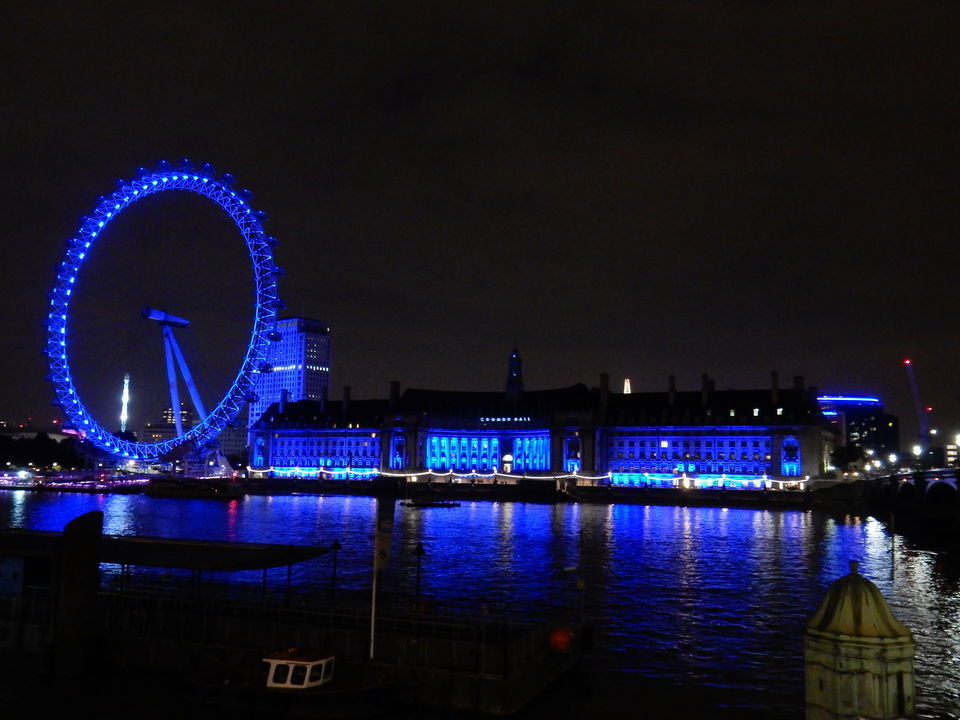 Pep yourself for a busy day ahead with lots of walking around to do. Start your morning with a refreshing walk at the Hyde Park which is endless and impossible to complete in a stretch. Enjoy beautiful views of the park and spend some time feeding the ducks at the lake who are friendly and will chase you for treats! Once you are filled and relaxed, enjoy a ten-minute walk to the exemplary Buckingham Palace and time yourself to reach there by 10.45 am in order to be able to view Changing the Guard March which is royal in tradition and something which you wouldn't want to miss! The marching starts at 11.00 am but it is best to check out the schedule beforehand. Check it out here https://goo.gl/LpBZDR. Once you are done, brace yourself for a twenty-minute walk through the city to reach the stunning Piccadilly Circus which would remind you of Times Square, New York. One could relax and enjoy an ice-cream or coffee while taking it all in! Post lunch, you could pamper yourself a bit and visit Harrods, the most famous shopping destination that houses some of the most exclusive global brands and from where the Queen shops too! It is a mere ten-minute tube journey but will be worth the visit. Once you are done, you could end your day at the very pretty St. James Park which is twenty-minute tube ride away and would prove to be relaxing and scenic.
Travel Tip: It is best to enjoy the views and vibe of London on foot as all the locations suggested are at walk-able distance. However, one could buy passes for buses and tubes which would reduce your walking time.
Eatery Tip: (1) Plan and have your breakfast at The Serpentine Bar & Kitchen which is in Hyde Park itself and serves delicious hot chocolate with a variety of snacks. (2) To enjoy Indian cuisine, you could head to Woodlands Restaurant which is five minutes from Piccadilly Circus and serves piping hot South-Indian delicacies.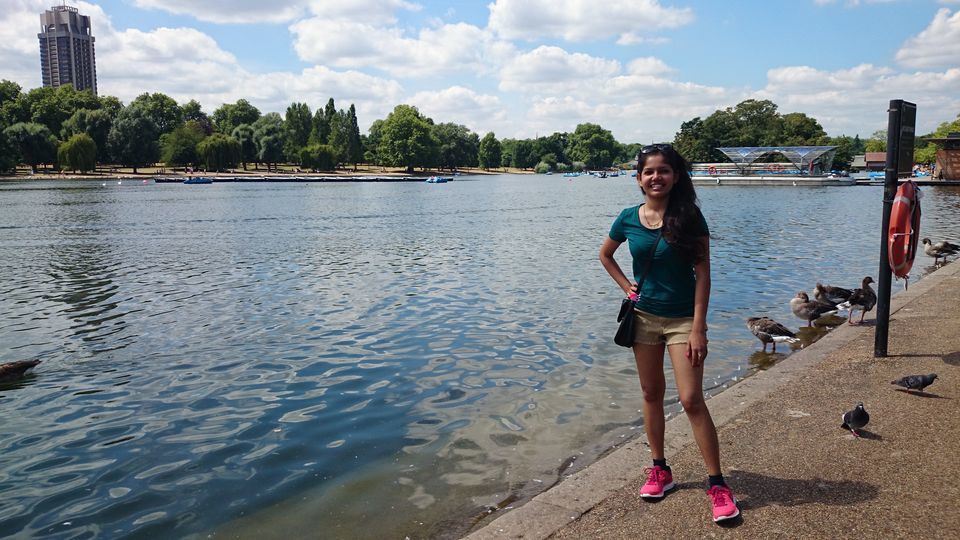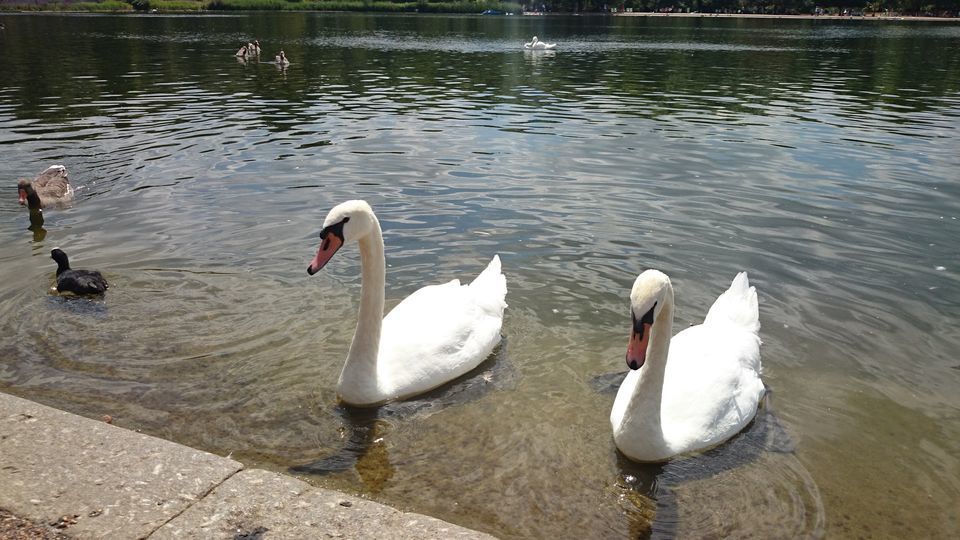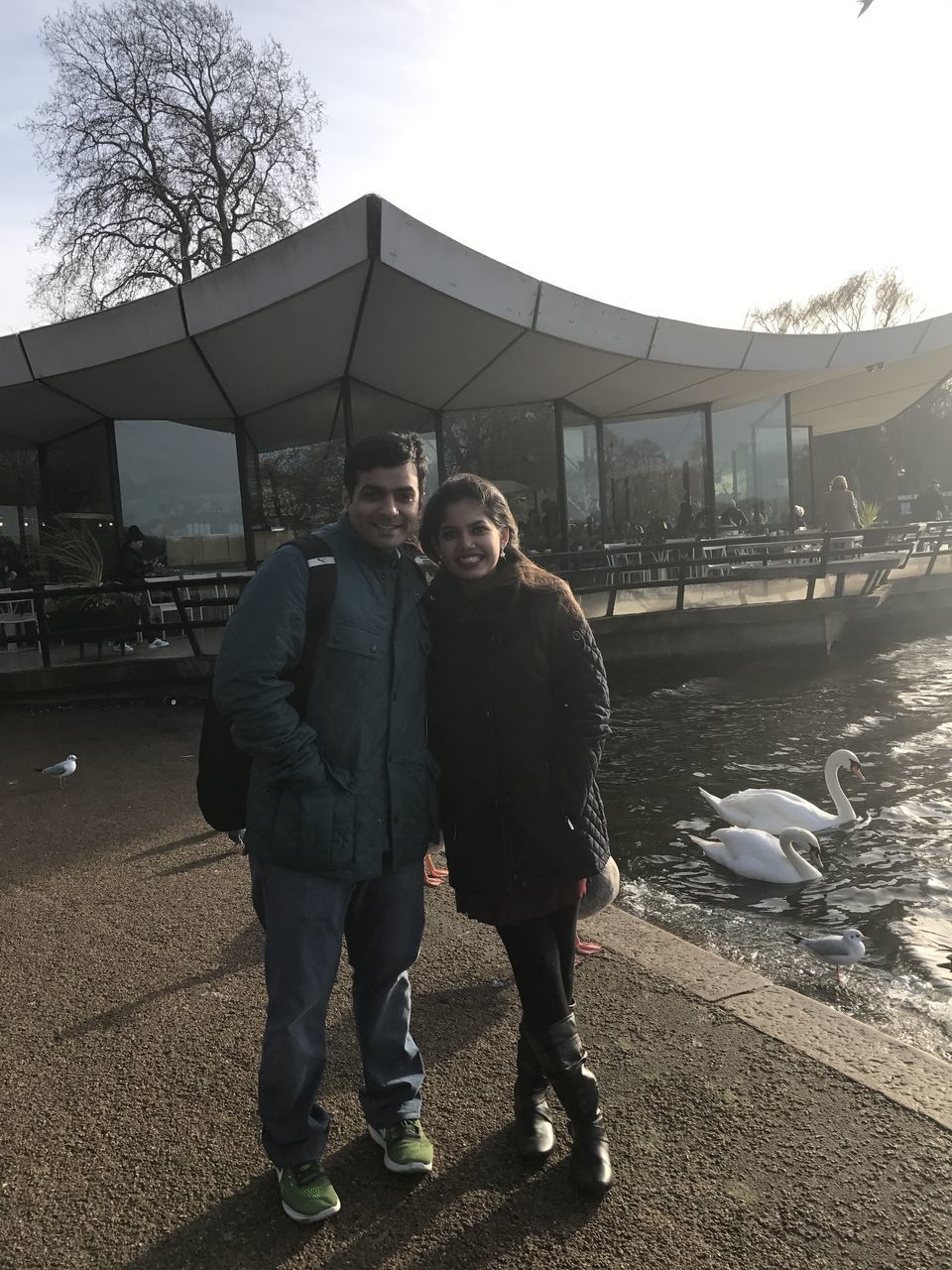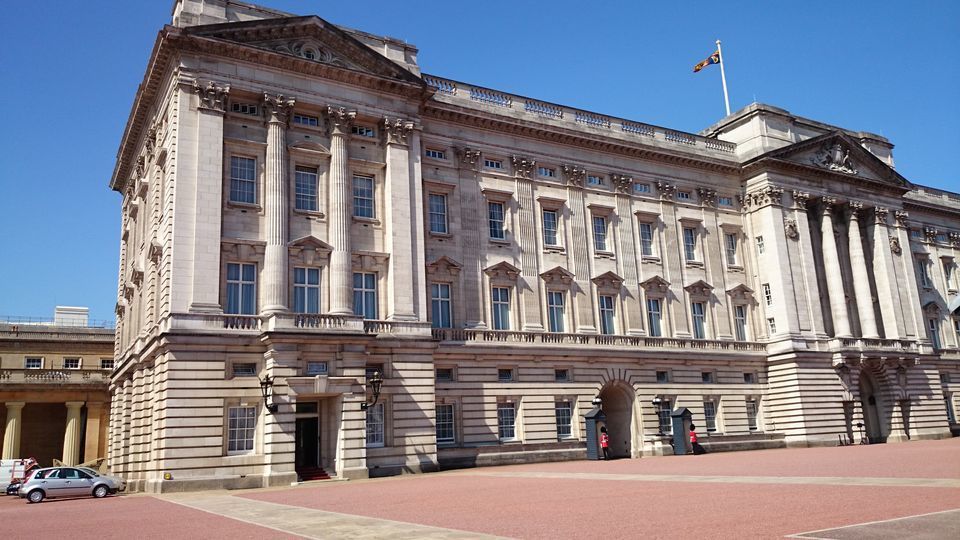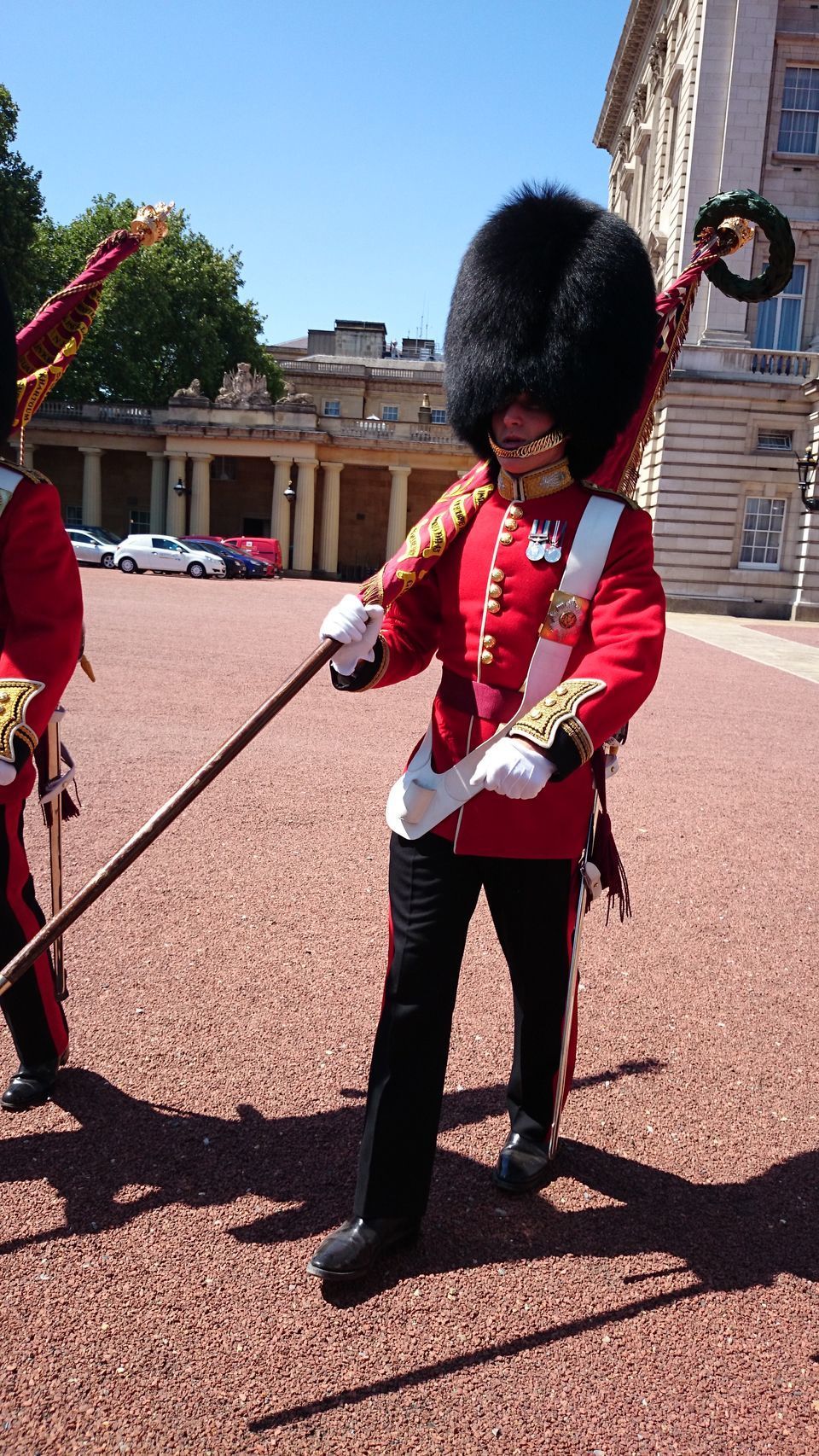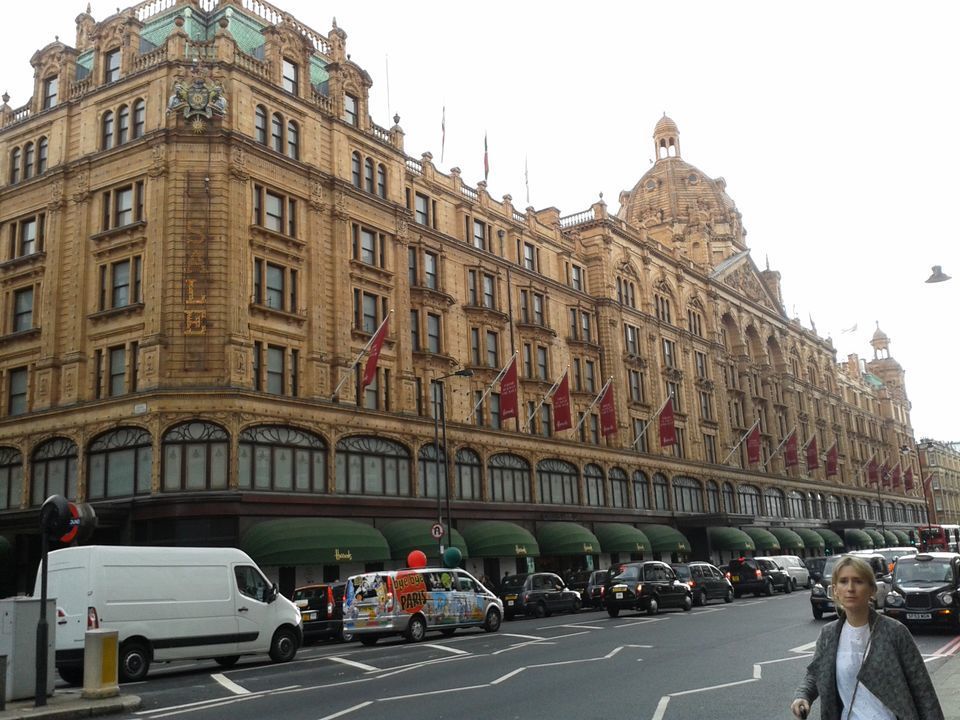 Day three is going to be interesting with your starters at Borough Market, one of the largest and oldest food markets in London. With its fresh produce and endless options, the market is a food lover's haven! One could try out the juicy cherries if they are lucky to be in that season. Moving onto a fifteen-minute walk to the famous Tower Bridge which is iconic for its structure and would be best if you could reach in time to view its openings for large sized cruise vehicles. Check it out here https://goo.gl/rThZgU. Its night view is equally stunning! For those interested in viewing the Kohinoor Diamond and other precious jewels, you could opt for a tour to be shown around. Check it out here https://goo.gl/Un8cBk. Once you have taken in the views, you could stretch your legs through a ten-minute walk towards The Shard which is 95-storey high and is made of glass. One could get some of the most stunning views of the city from here. To book tickets, check it out here https://goo.gl/uR8n31. For anyone interested in a lavish dinner, you could book a table at any of the restaurants at The Shard, which is highly priced and follows strict dressing policy. However, each penny is worth the view in the night and will be a memory etched in your eyes forever.

Travel Tip: It is best to enjoy both views of day and night for Tower Bridge and The Shard so time yourself accordingly to take in the best views.
Eatery Tip: (1) One could opt to have lunch at The Ivy, Tower Bridge which serves American and European cuisine and boasts of a scenic view of the bridge. (2) Book yourself a table for dinner at Hutong Restaurant, Shard which serves delicious Chinese cuisine.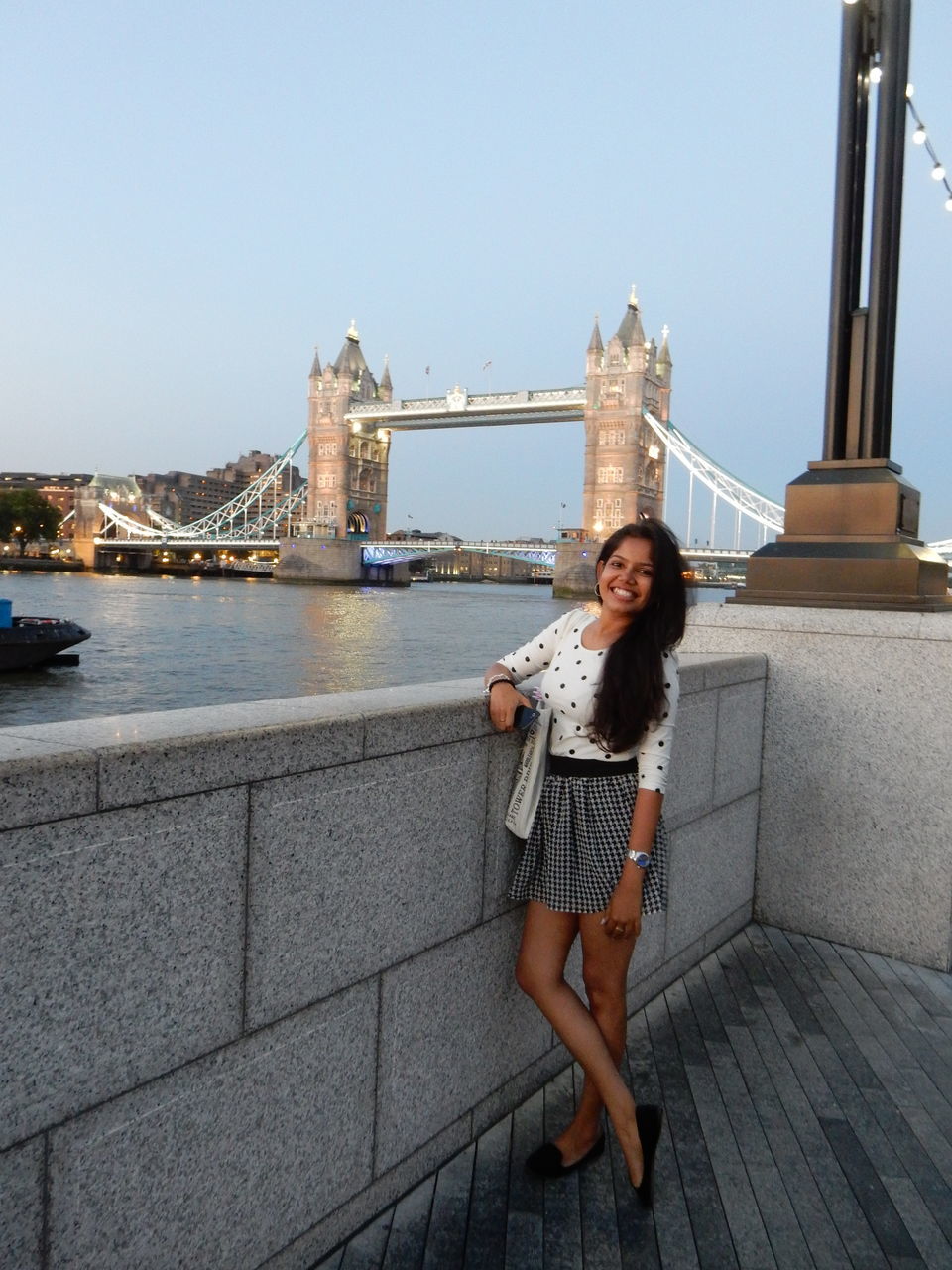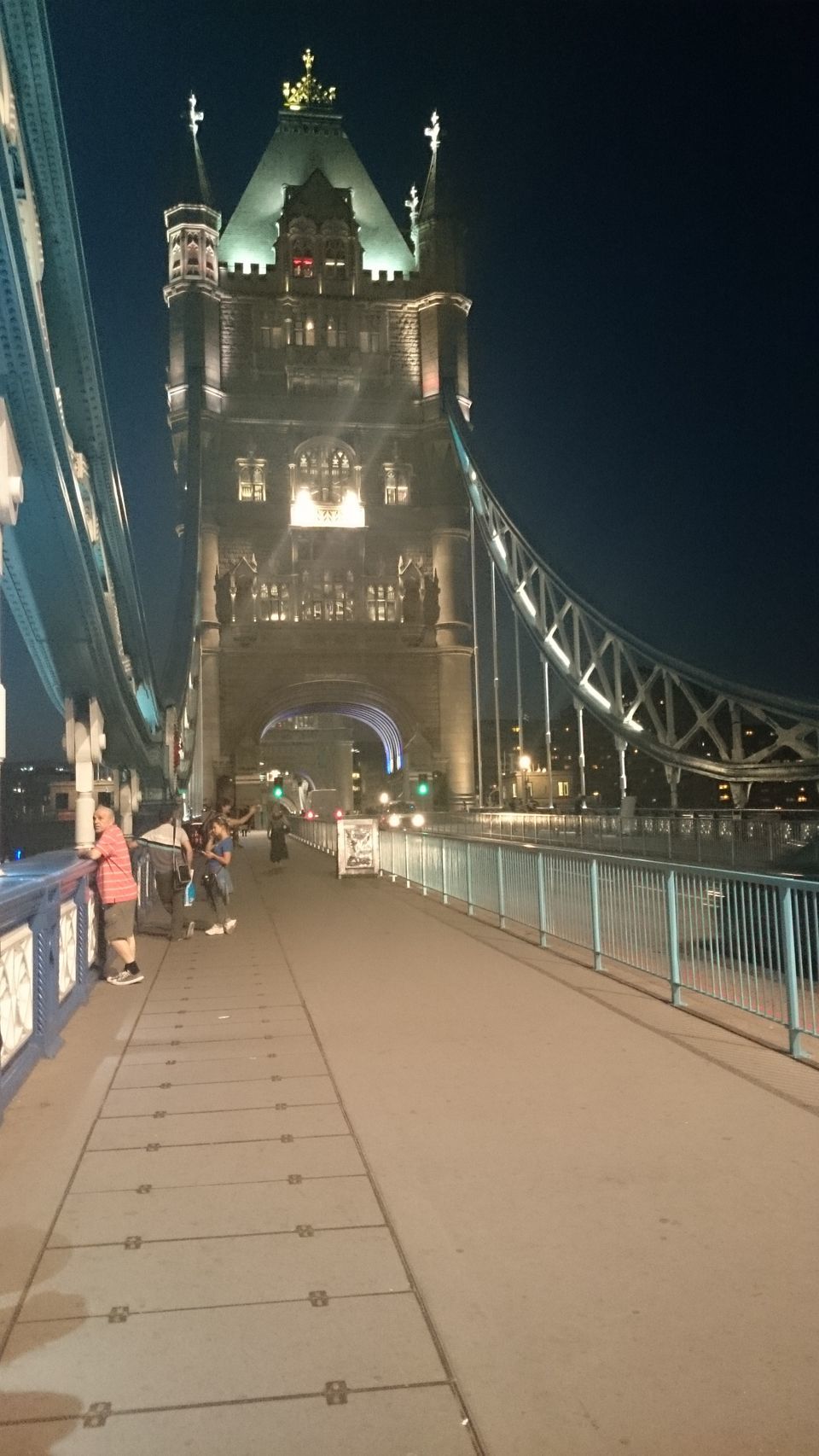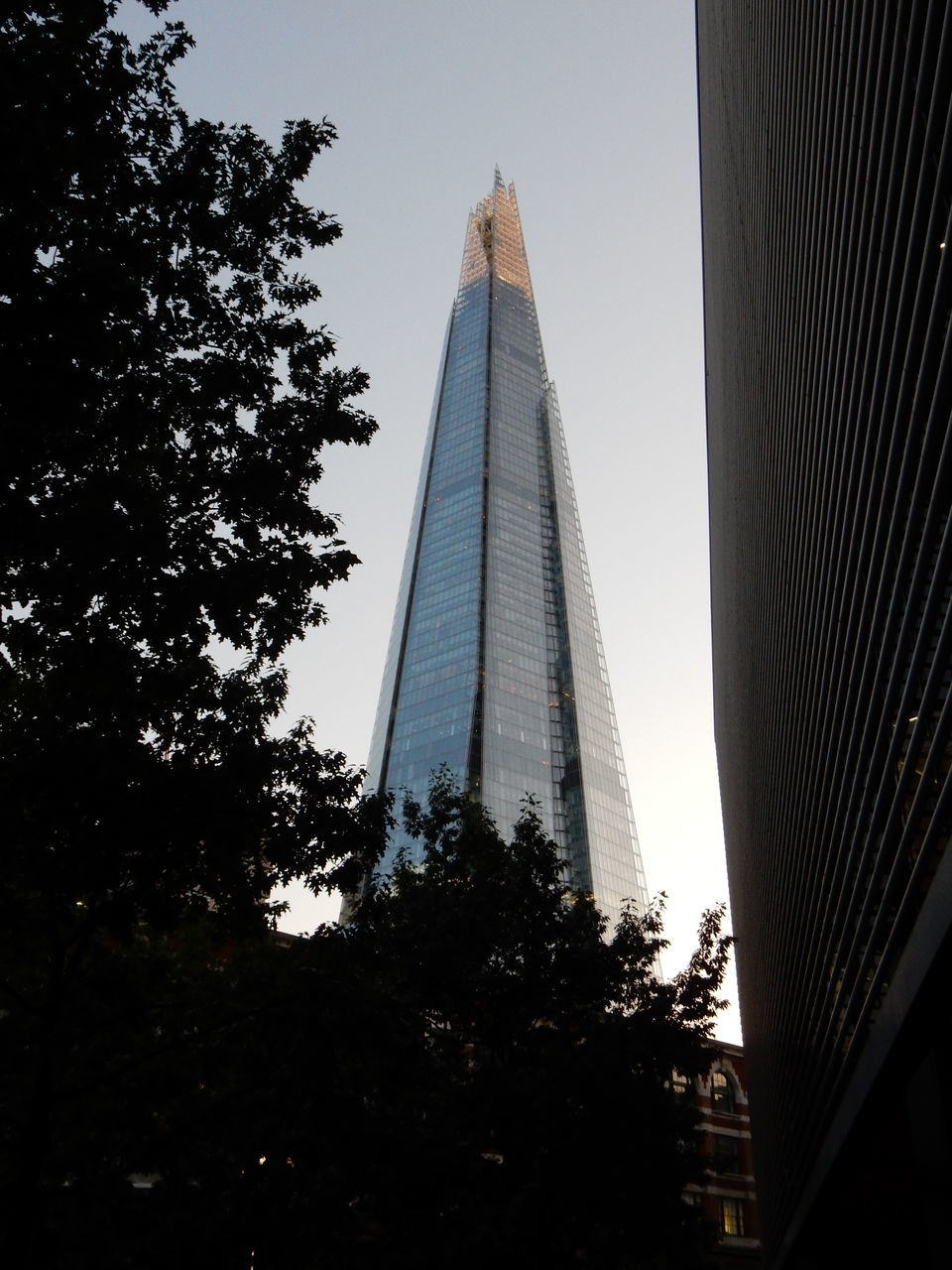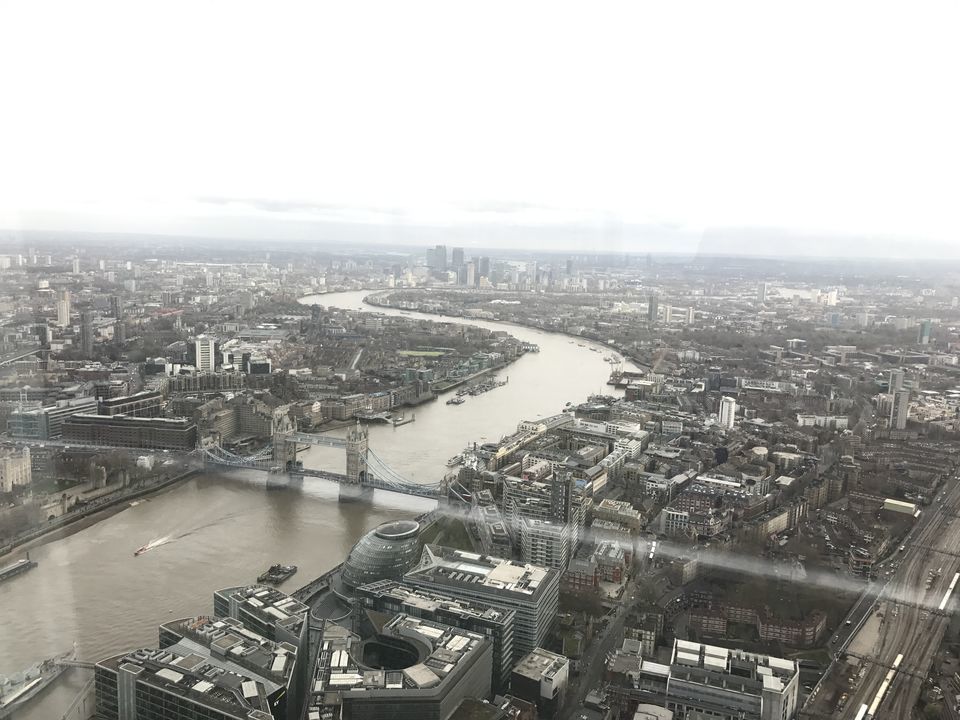 With a packed three-day schedule in London, we allow you a breather by taking you out of the city to visit one of the most beautiful archaeological cities of Edinburgh, Scotland. With a completely different vibe as compared to busy London, one is surely going love the ambiance and peace of this city. With tonnes of sites to check out, we list some of the main ones which are a must! As you reach and relax, you would only be able to start your day post 04.00pm in which you could visit the Edinburgh Castle which is known for all its history and glory! Check out here for tickets https://goo.gl/q9wQ8a. After you have admired the splendid castle, one could explore the Camera Obscura & World of Illusions which is downhill on your way back from the Castle. It is an interesting and fun activity for all ages. Check out here for tickets https://goo.gl/L2Dn8U. You could head back to the hotel or just walk around after you are done. Relax your night off for an energizing Day 5.
Travel Tip: Book yourself a return train ticket from Kings Cross Station to Edinburgh, Scotland which is approximately a four-hour journey. Check it out here https://goo.gl/V9cSz4. Make sure to reach the station beforehand, so that you get to walk through and take photos as it is one of the prettiest train stations.
Accommodation Tip: Book yourself a room at the Motel One Hotel which is located exactly opposite the Edinburgh Railway station on Princess Street. It serves delicious buffet breakfast and due to its prime locality, all the touristy spots are within walking distances. The rooms cost around Rs. 10,000 per night which is decent according to UK standards. Please note that there are many other hotels in the area and could be found at cheaper rates.
Eatery Tip: With many eateries around every corner, one could easily find their preferred cuisine at ease. However, travelers should definitely try out the ciders which are easily available at every bar and it pairs well with a full-meal.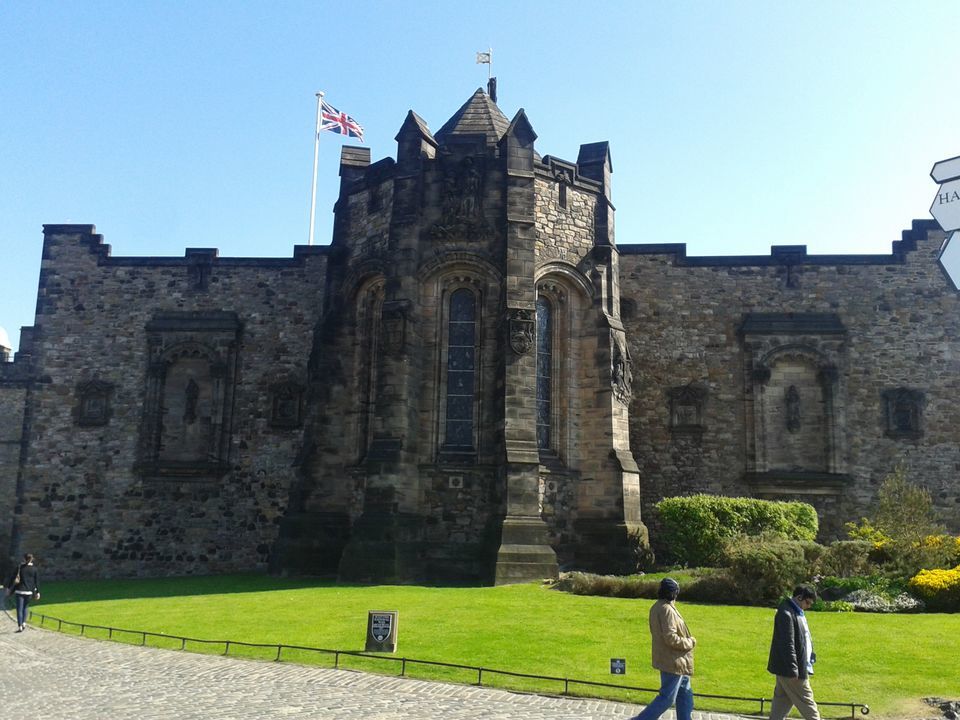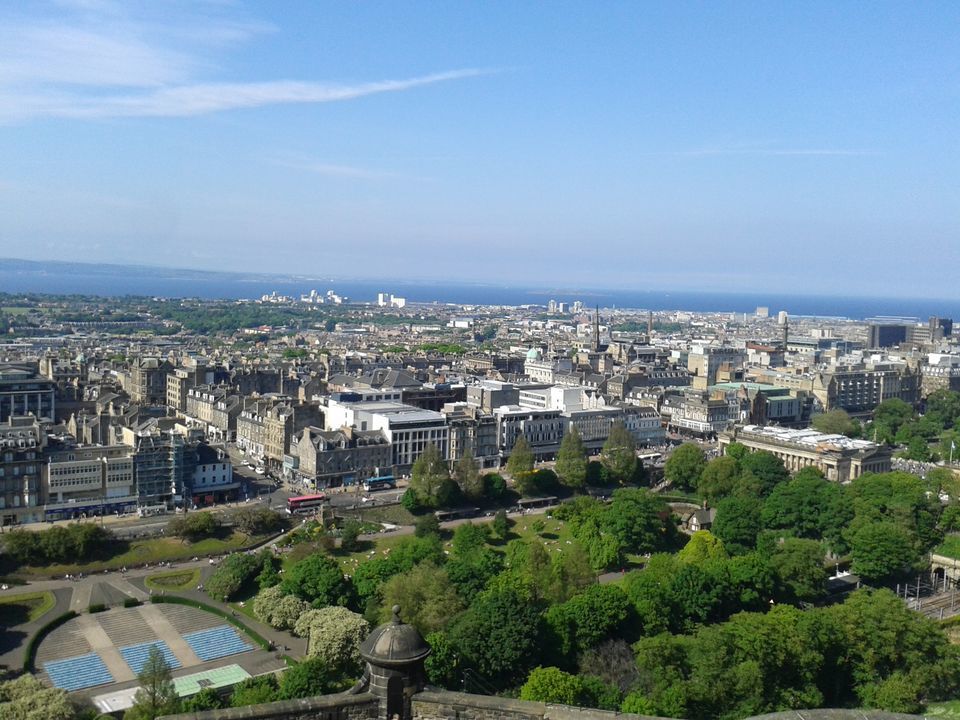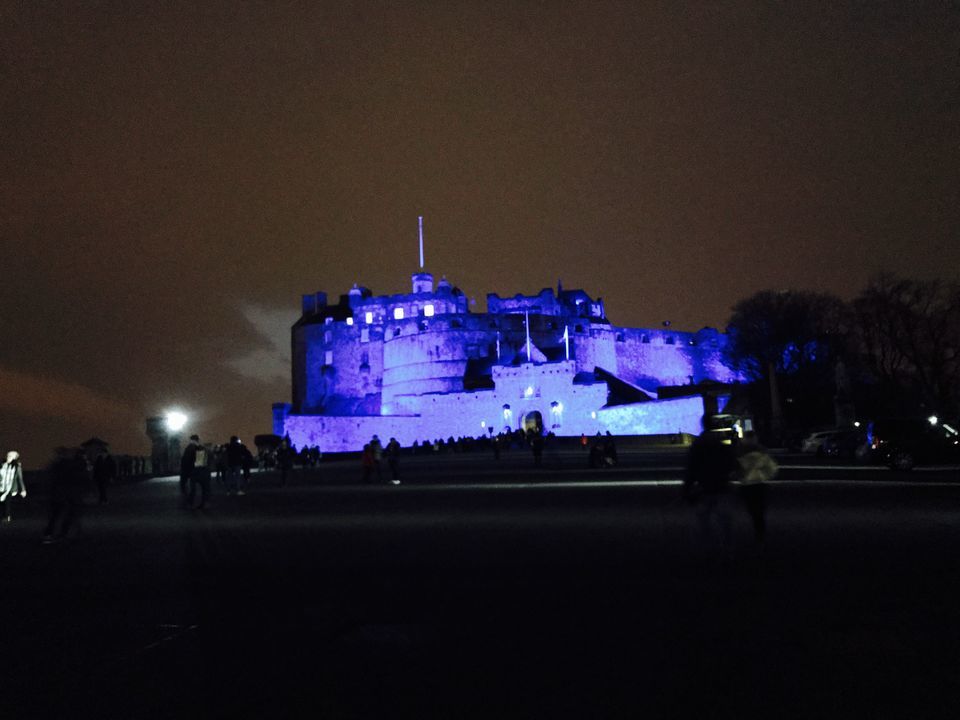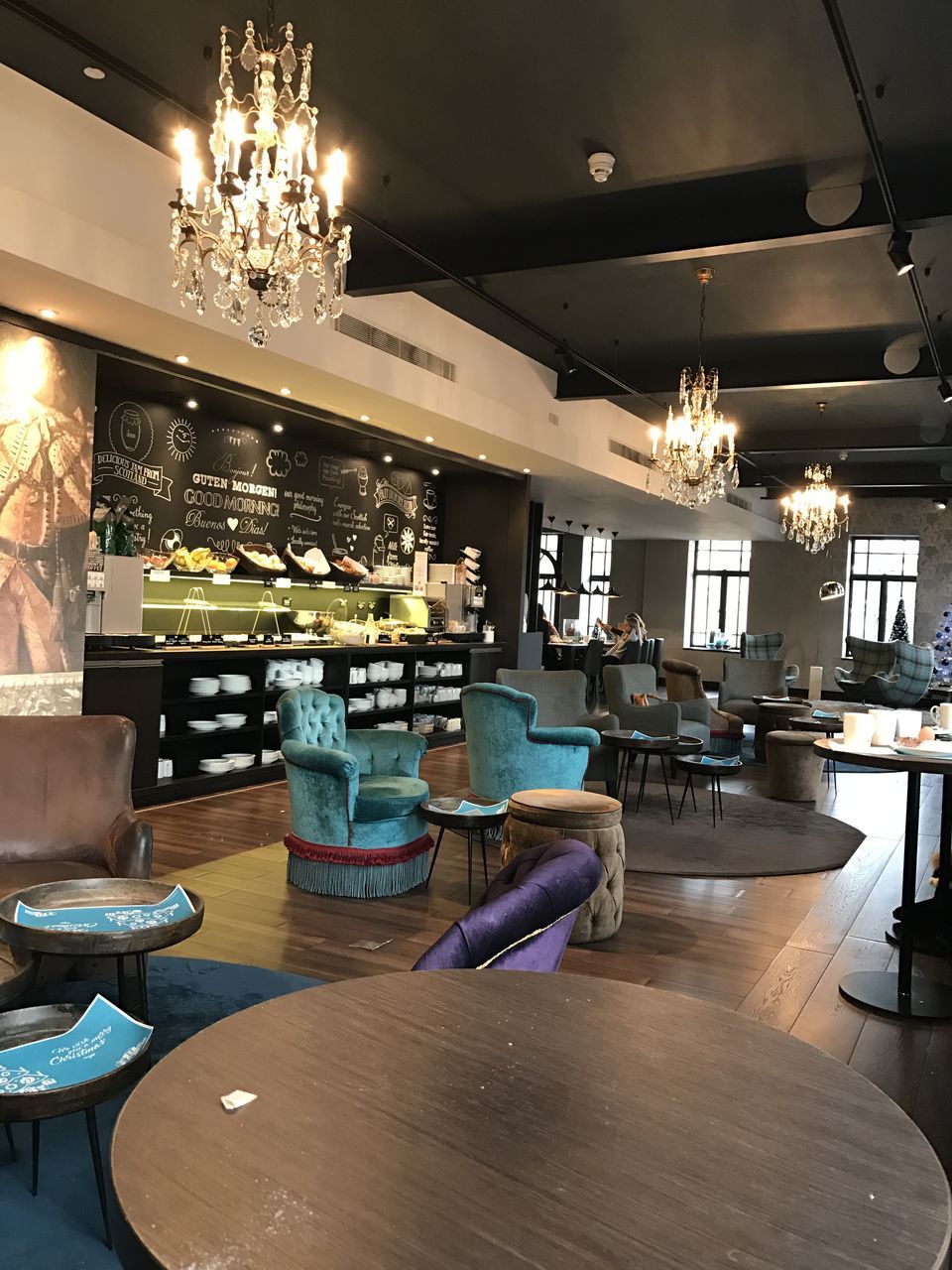 When in Edinburgh, it is best to explore the city by foot even if you might get tired at times. One could start their day by visiting the interesting museums which hosts all the history of the Scottish culture. One must visit the Scottish National Gallery which houses European masterpieces and Scottish works along with seasonal exhibitions that are interesting, moving onto the Scottish Parliament Building which has an eye-catchy architecture and is where the Royals also visit when they are in the city, post which you could explore the lane leading to the castle which has two to three cathedrals with St. Giles Cathedral being a must-visit and that are beyond beautiful with a belief of followers that their prayers are always answered. By lunch-time, one could stop by for lunch at any of the eateries around the lane and brace yourself for the next leg of the day! Put on your walking shoes and book yourself a walking tour by your hotel or a private guide who could take you around Salisbury's Crags and Arthurs Seat which is up and around the city that will enlighten you with different city views, old town views, panoramic views of outstanding monuments and important structures in Edinburgh. The walk usually lasts for two hours and we suggest you layer up as it gets windy on the top! Travelers could end their day by relaxing at a bar or taking in the views by strolling around Princess Street.
Travel Tip: With lots of walking around to do, one must always resort to wearing the most comfortable shoes which are closed as the weather is unpredictable. Avoid carrying heavy hand-bags.
Eatery Tip: For travelers looking at a fine-dine experience, you could book yourself a table at the Balmoral Hotel which is an epitome of luxury and also hosts some of the best views of the city.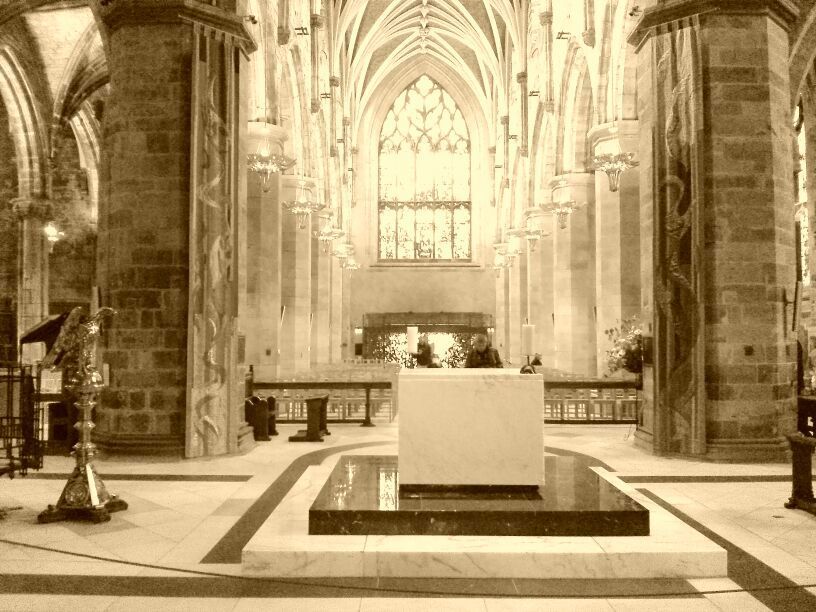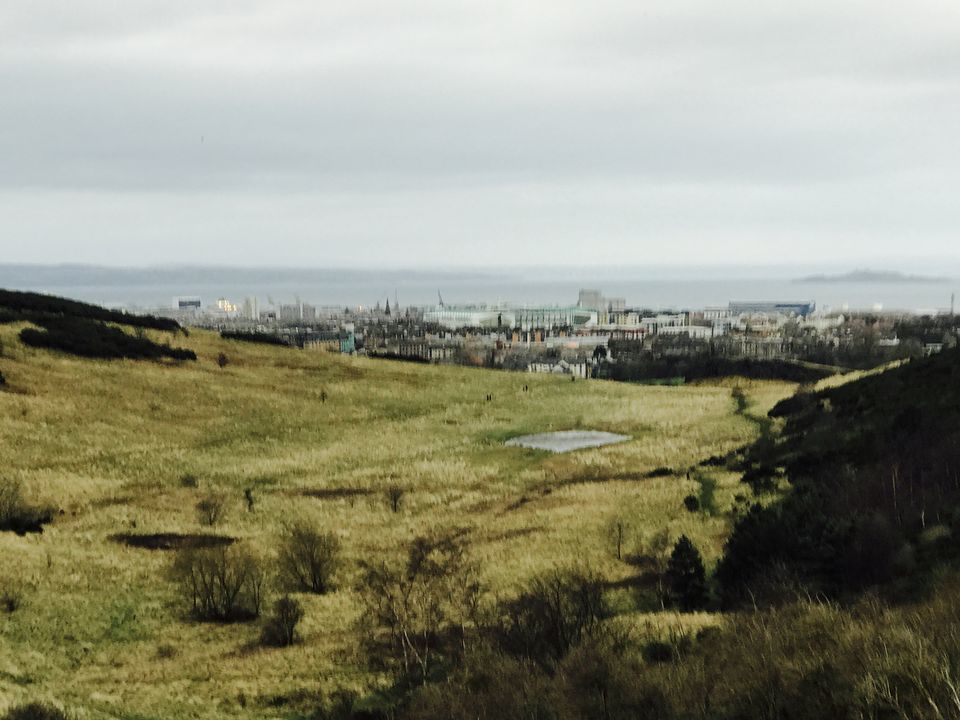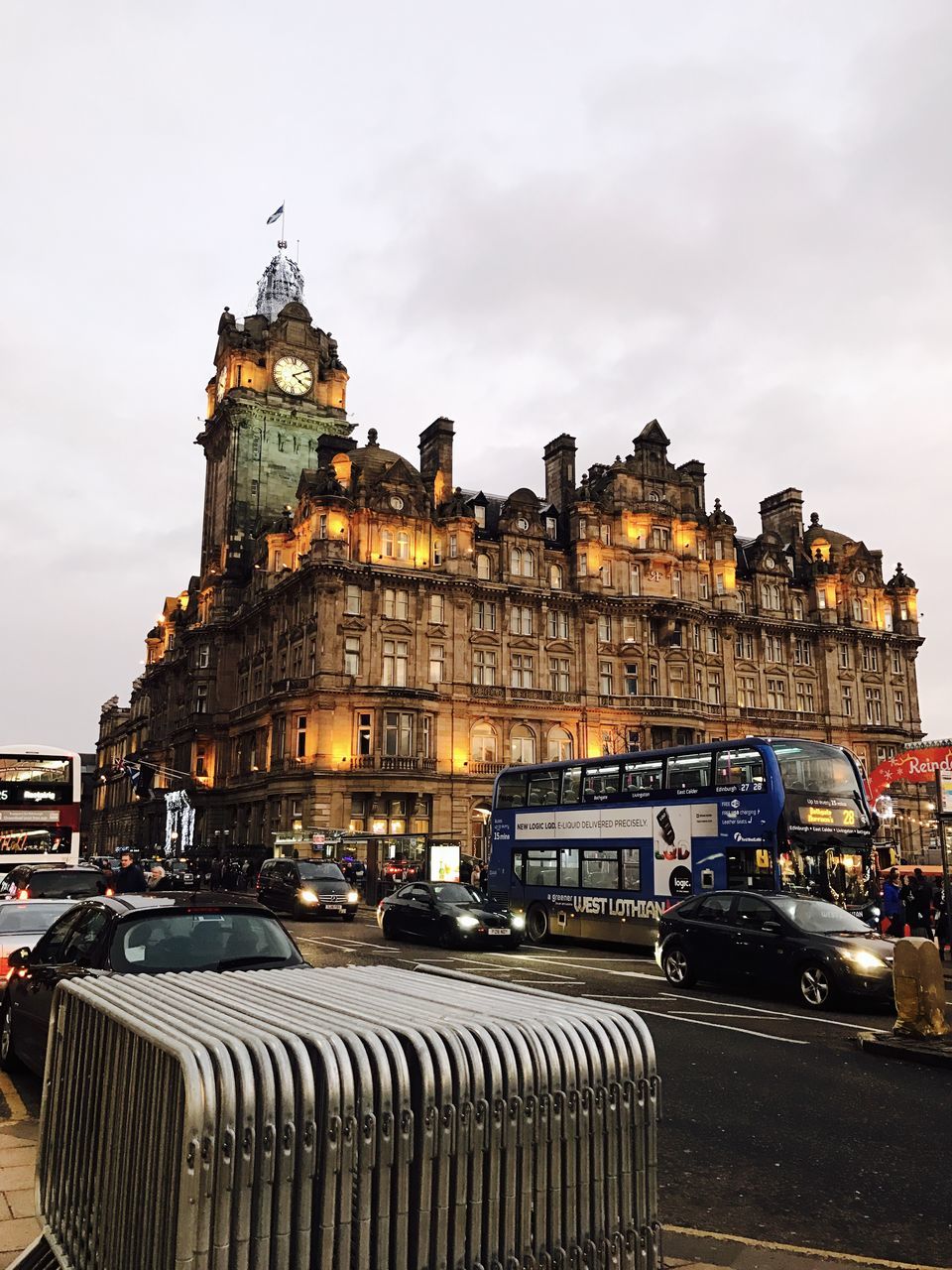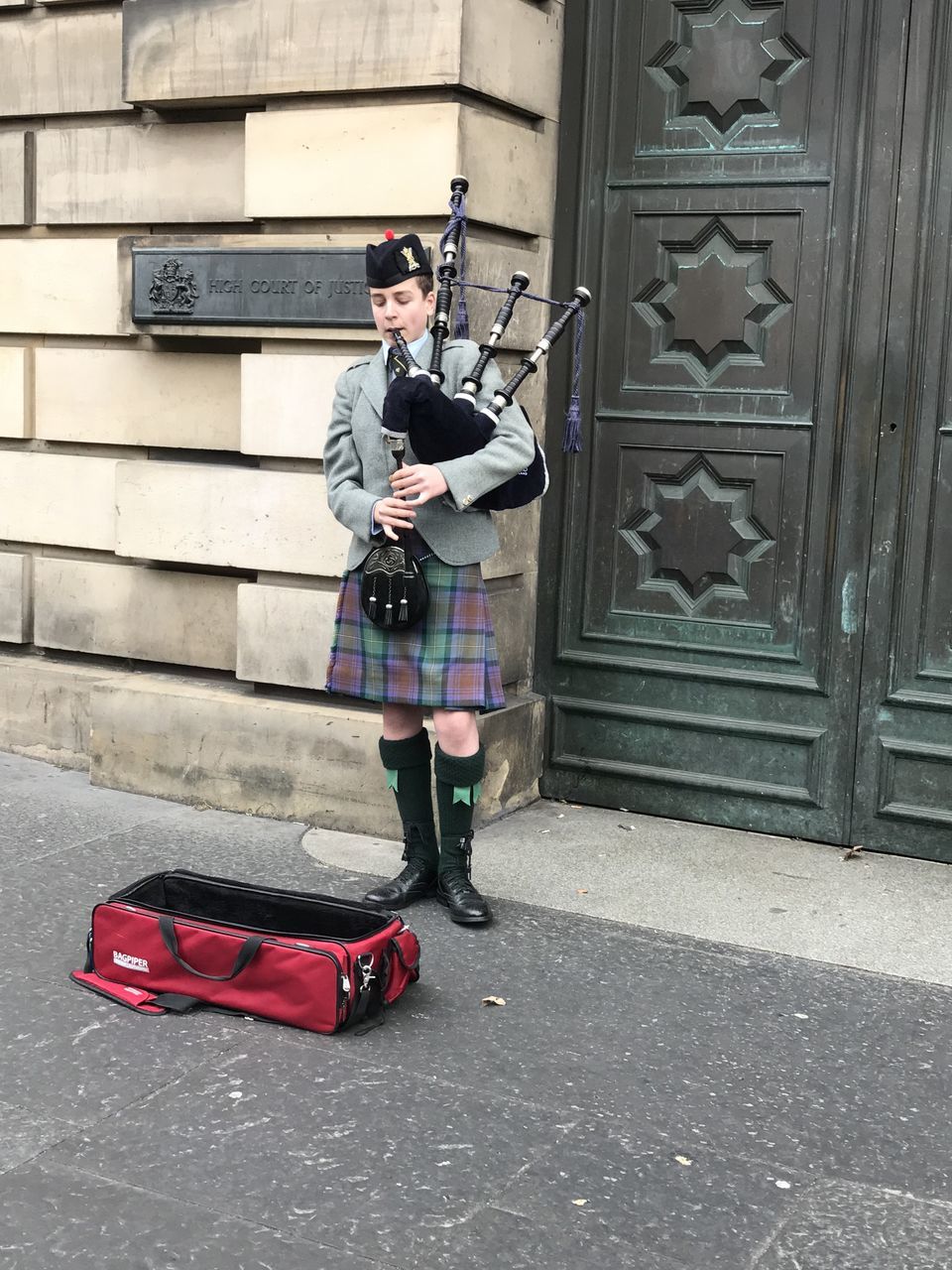 With two hectic days in Edinburgh, we take you back to beautiful London. We suggest you take it easy in the morning with a lazy shower and an appetizing breakfast. Choose a mid-day train back to London which should get you to the city by evening. Get refreshed with a short nap at the hotel and take a tube to Edgeware Road which hosts some of the best hukkah joints made by Turkish restaurant owners. With ample of flavors to choose from, they are also known to be among the cheaper joints in London! Its is an interesting and vibrant lane to walk through and explore different Turkish cuisines. With a long day, travelers could end the day early than usual and get some beauty sleep so as to be ready for three days of day trips to beautiful towns and cities outside London.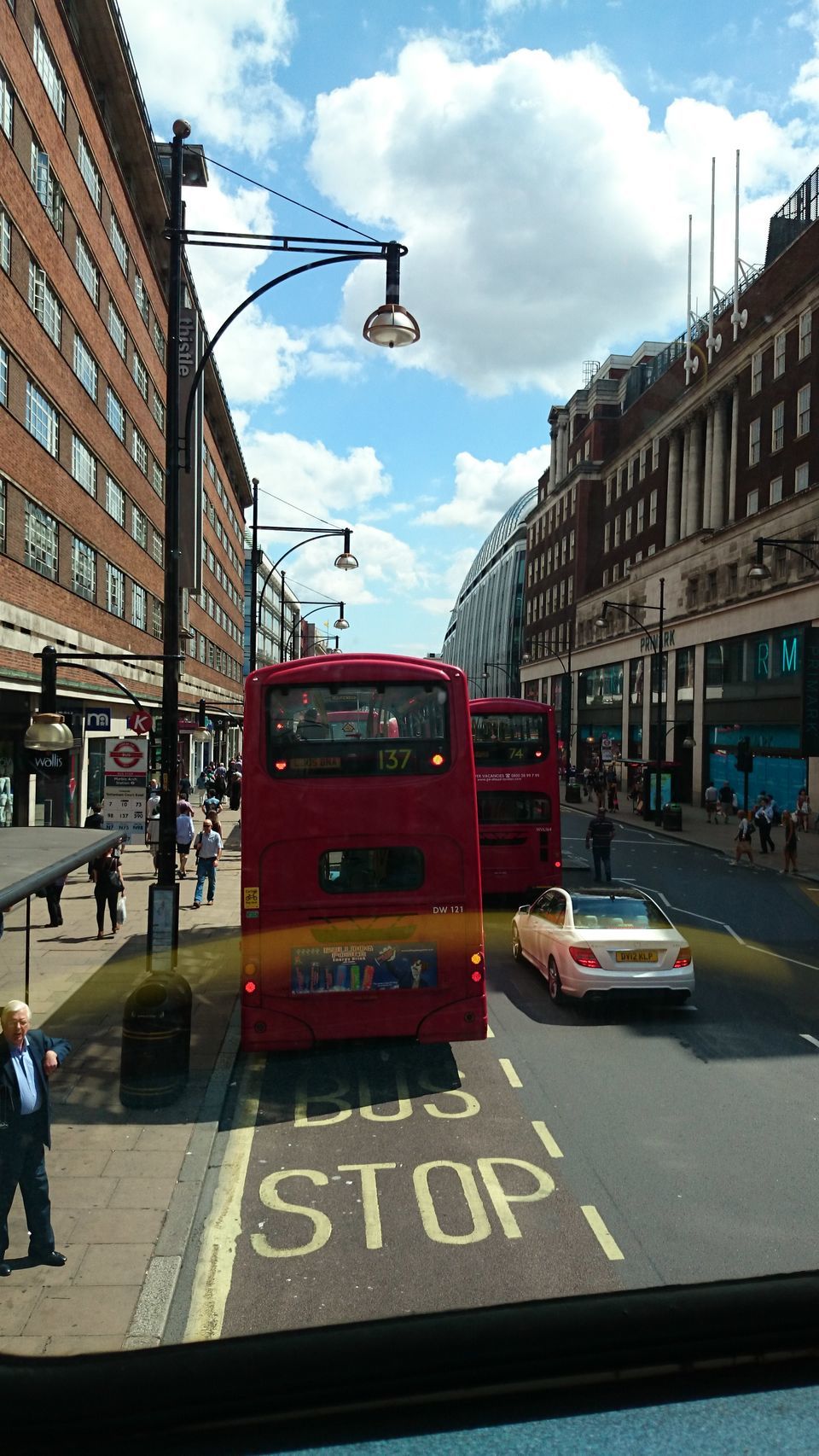 We have planned a sprightly day trip for you at the interesting city of Bath. With a mere three-hour journey to the city, one will be in love with Bath. Its ancient and old-world feel is what will leave you mesmerized. Being small in size, spending an entire day in Bath is good enough to check out the important spots. To start with the most special and must-do site, one has to visit the Roman Baths which is an ancient and religious spa, also one of the oldest in the world which still has unique thermal springs that rise with natural hot water. Check out for tickets here https://goo.gl/827zgw. One could opt for the guided tour so as to exactly understand its history and one which makes you feel like a part of the culture. For those interested in having a dip at the hot water spring, they could head to Thermae Bath Spa where one could enjoy natural mineral-rich thermal waters just like the Romans did two thousand years ago. Check out for tickets here https://goo.gl/d5kxgk. Having spent a few hours already, one of the interesting centers and a must-visit is to the Jane Austen Centre where one could immerse themselves in understanding her life and to know her better as one of the most celebrated authors in Britain and globally as well. Check out for tickets here https://goo.gl/JjjYZh. End your day at ease with a beautiful train journey back to London.
Travel Tip: Book yourself a return train ticket from Stratford to Bath Spa which is approximately a three-hour journey. Check out for tickets here https://goo.gl/D1sgJP. Trains are always on time in the UK, so make you reach well in time so as to figure out your platform numbers.
Eatery Tip: The town center is filled with many eateries and thus it wouldn't be difficult to get yourself a meal of your choice.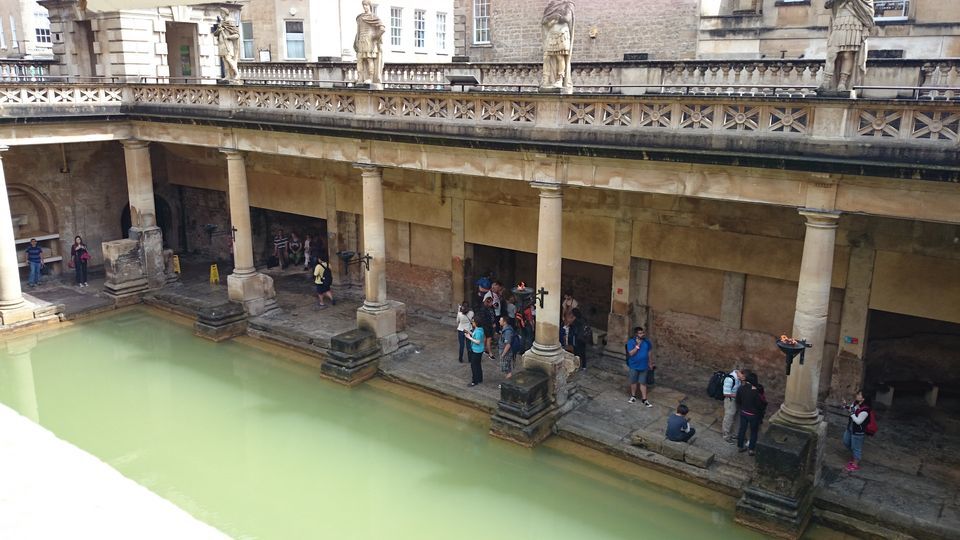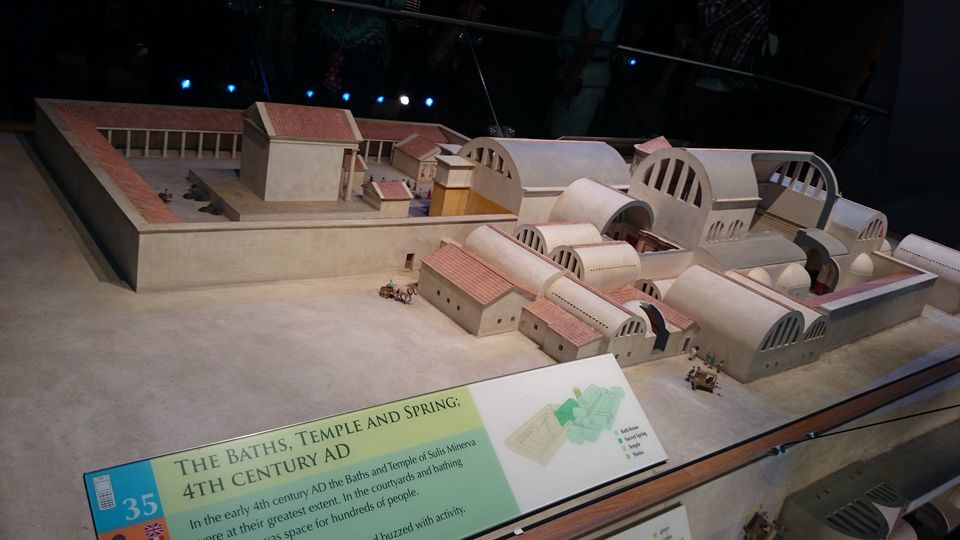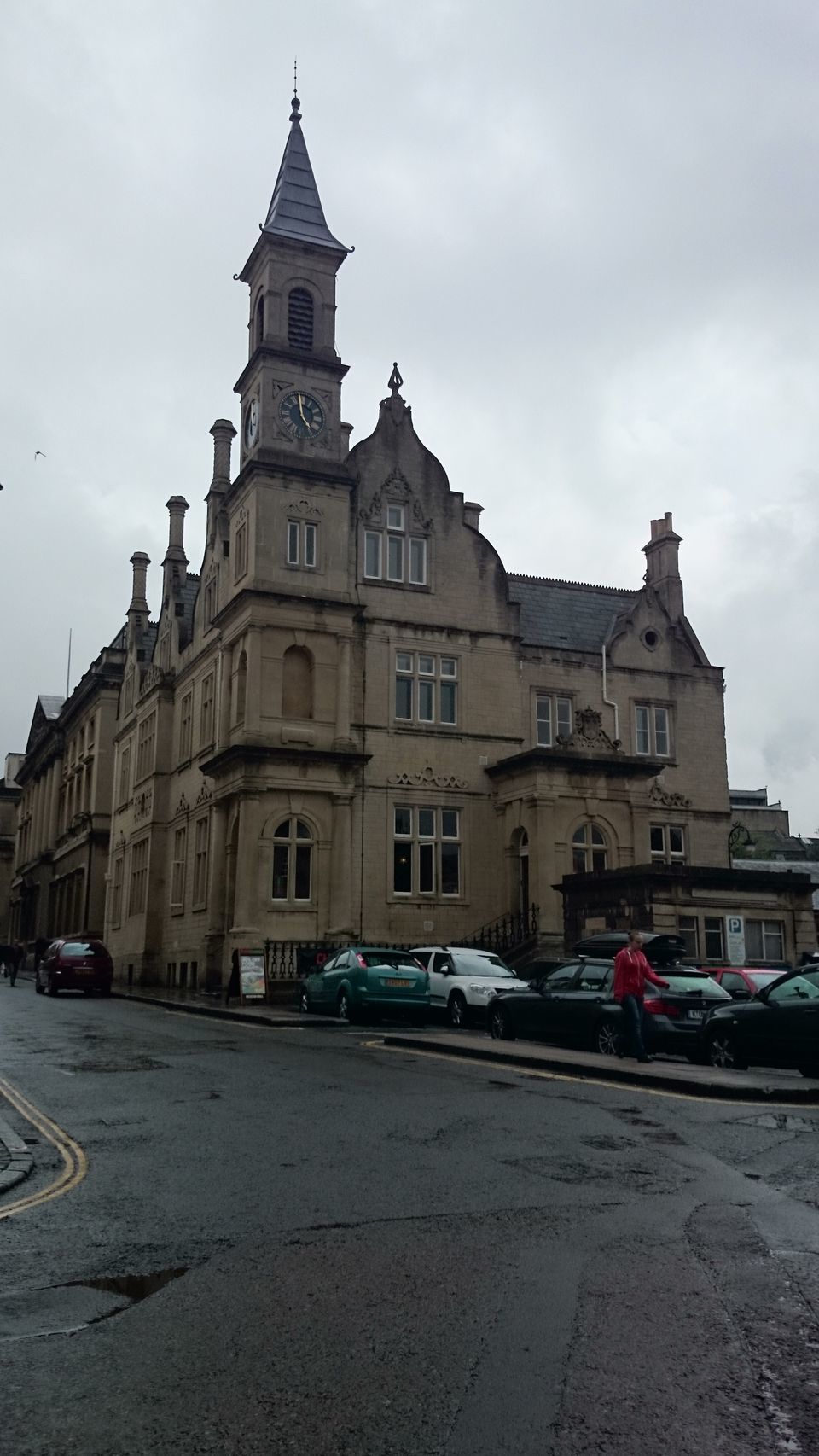 Travelling to the oldest town in UK is not only exciting but will give you a sense of the culture and historic importance of the country as a whole. Situated only an hour away from London city, Colchester is a quaint town with lots to do. One could start their day trip with the Colchester Zoo especially if you have kids accompanying you. The Zoo houses over two hundred species of animals, sea-life and birds. Check out for tickets here https://goo.gl/QNvGNk. Moving on to the Colchester Castle Museum which is one of England's most important heritage site as it was the first Roman capital of Britain. With a two-thousand-year history, the experience is exciting and informative. Check out for tickets here https://goo.gl/aYuZ98. With a lot more activities like guided trips and nature walks, one could choose as per their liking from the sites above. And apart from them, strolling through the city center which has a wide range of brands to shop from as well as farmer markets that are usually stalled on the city center roads over weekends are a delight to shoppers. If you have time and are interested, you could take a bus to the University of Essex which is famous and is a nice place to walk around and check out the student life! Enjoy the day end with a relaxed train journey back to London.
Travel Tip: Book yourself a return train ticket from Stratford to Colchester which is approximately a one-hour journey. Check out for tickets here https://goo.gl/SYT37w. There are beautiful farms along the way and could make for a good photo opportunity. Keep those cameras ready!
Eatery Tip: The town center is filled with many eateries and thus it wouldn't be difficult to get yourself a meal of your choice. However, our best bet is Nandos which has the yummiest variety of non-vegetarian meals, unlimited soft drinks and friendly staff to assist you! Be prepared for waiting lines as the restaurant is always busy.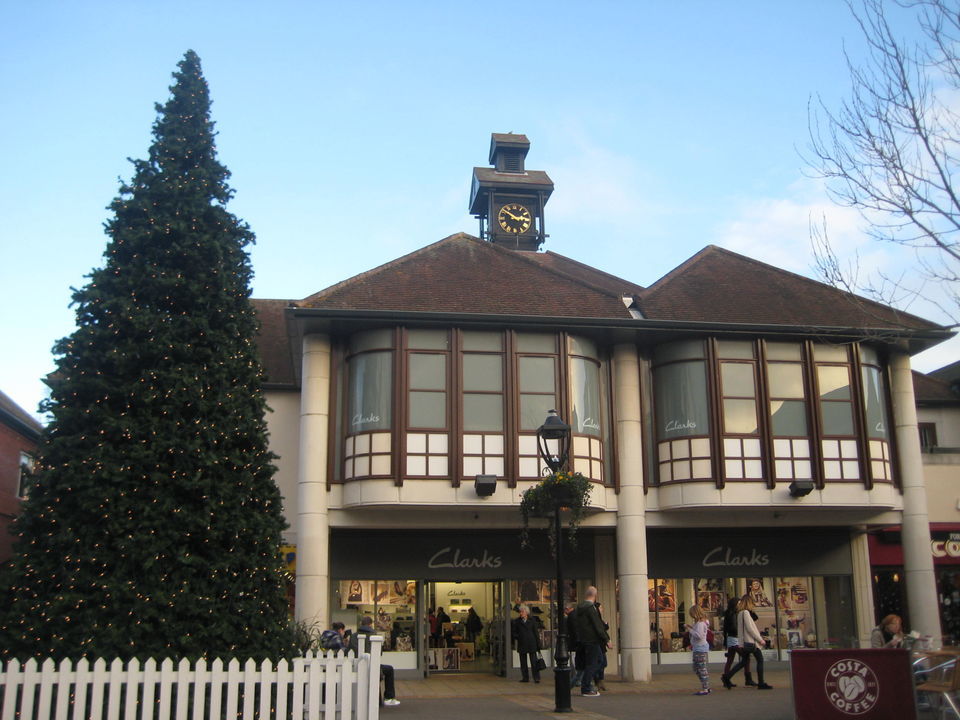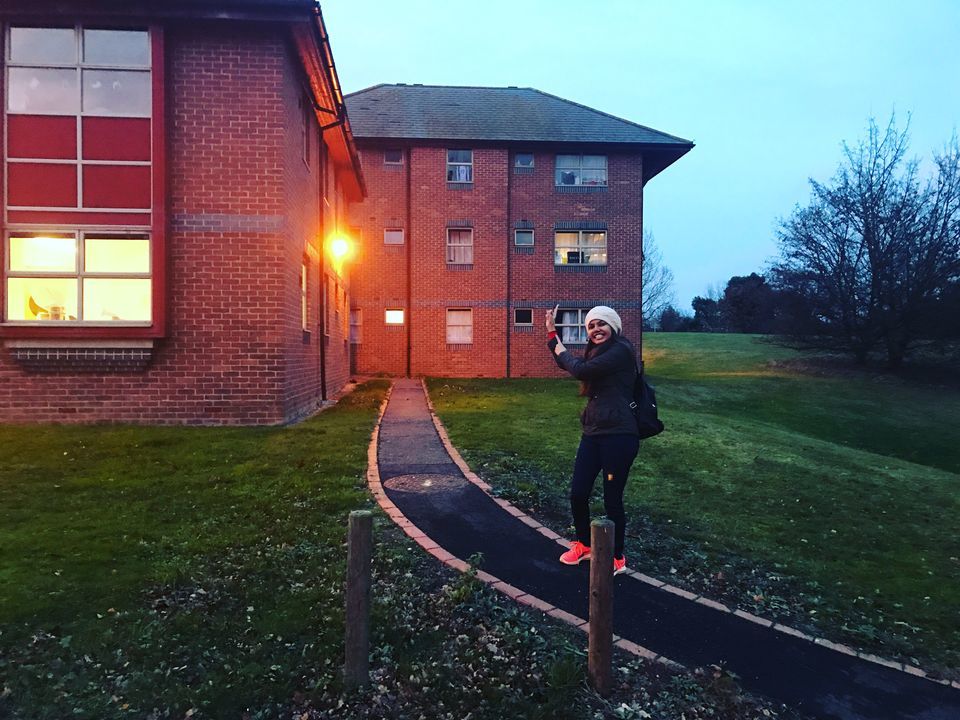 One of the last day trips is where we take you to the stunning city of Southend by Sea which has ample of activities and sites to visit and will surely be a fun day in all. To start your day, head to the Southend Pier which is the longest pleasure pier in the world and one can get the most amazing view of the sea and the city-line on their way back from the pier. Check out for tickets here https://goo.gl/6xqDCz. Once you are back from the long walk, you could binge on some snacks and head to the Adventure Island which is full of thrilling rides, merry-go-rounds, pop-up stalls, games and many more exciting things to for all age-groups. Check out for tickets here https://goo.gl/pBXomJ. In addition to all these beautiful sites, there are games plazas where one could try their hands-on bowling, ice-hockey and different activities that are fun to play and engage yourself in a playful evening. With a last eventful day trip, keep the memories intact and enjoy your train journey back to London as there is much more left to do!
Travel Tip: Book yourself a return train ticket from Stratford to Southend which is approximately a one-hour journey. Check out for tickets here https://goo.gl/cbXA8Q. The route to the city is pretty, thus one could enjoy a relaxed ride to Southend.
Eatery Tip: The town center is filled with many eateries and thus it wouldn't be difficult to get yourself a meal of your choice. However, our best bet is Royal Fish & Chips which is located on the High Street and one could relish the traditional UK meal to their best.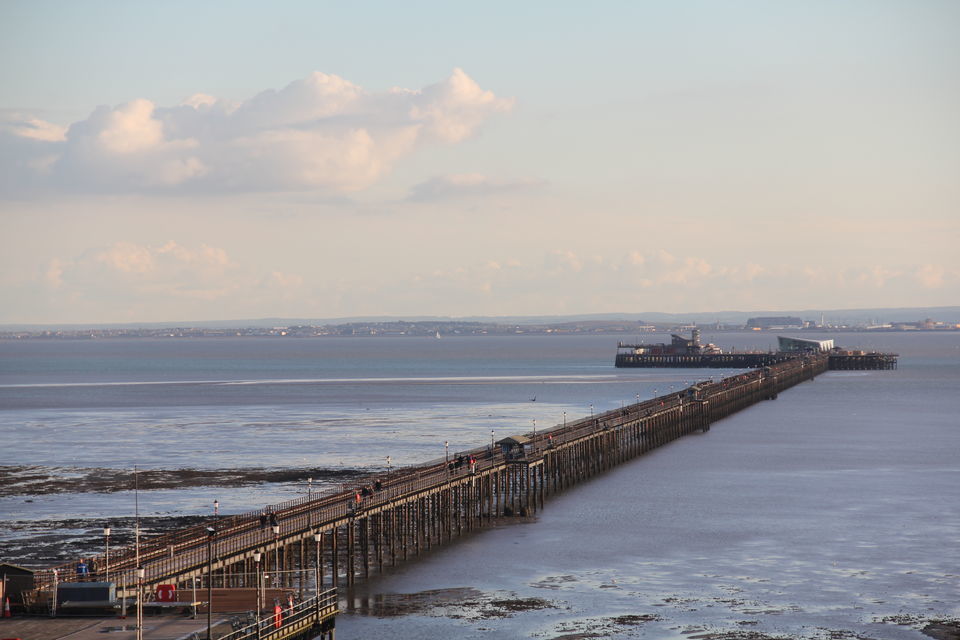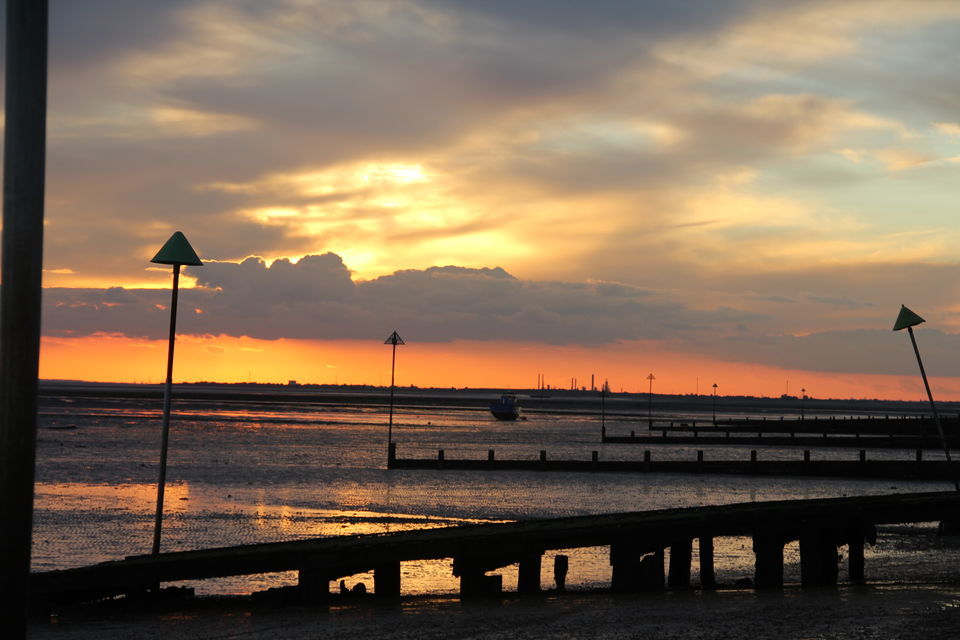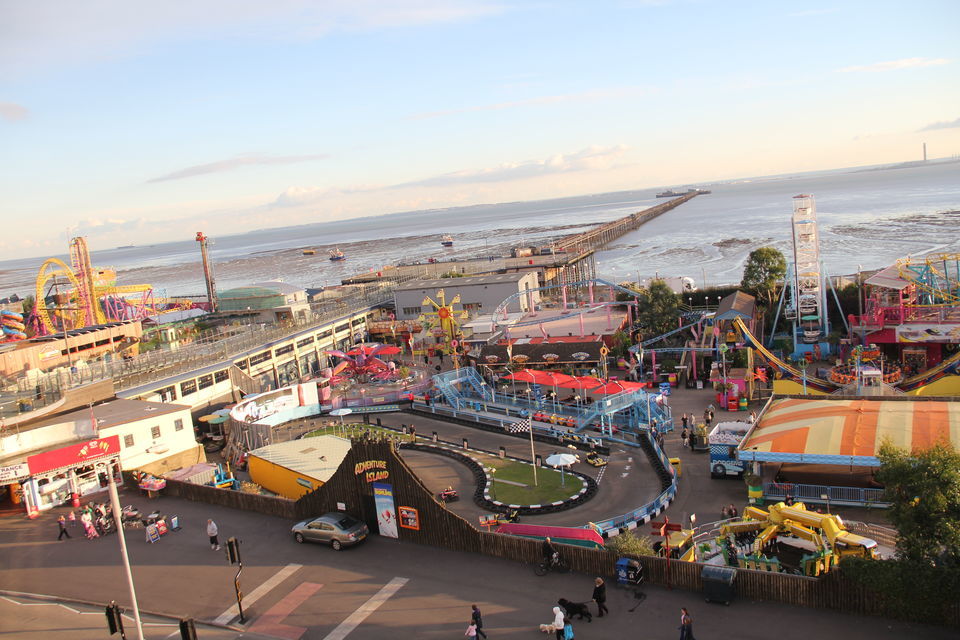 Getting back to the base of London for the rest of the trip brings us to Day 10 with an interesting schedule of only two places so that you could get over your day trips hangover. Start your day a little late at ease and head to Camden Town by tube which is around half an hour from Central London. Camden Town is one of the most vibrant areas, always full of people (mostly tourists) and is the perfect place to hang out all day especially because its that chilled out! Camden is perfect for shopping especially for souvenirs, eating, listening to live music, watching people from different countries and most importantly picking up art pieces by budding artists who are really good at their work. We suggest that you could spend the day here and spend your evening at Regents Park which is around twenty minutes by tube. One could admire nature, walk around the park and enjoy the silence out of a busy day here.
Travel Tip: Make sure to be safe in and around Camden Town as the crowds are in large numbers and it gets difficult to take care of a lot of baggage.
Eatery Tip: (1) One could try their luck at the Brewdog which is one of the famous hangout places for a good burger and large variety of beer. Make sure to get some seating as the place is always packed.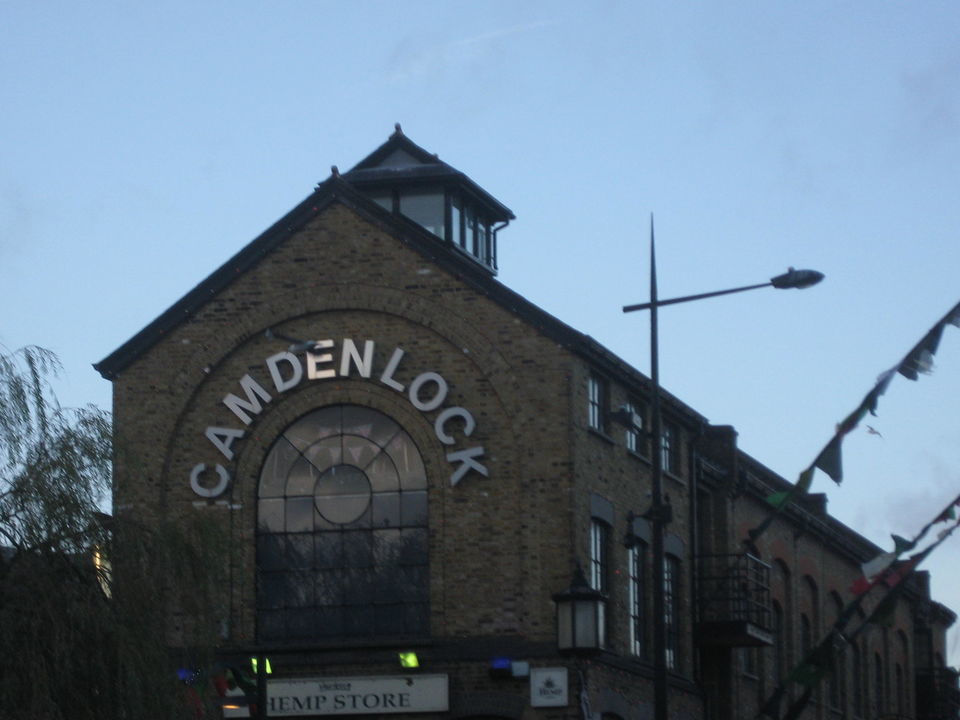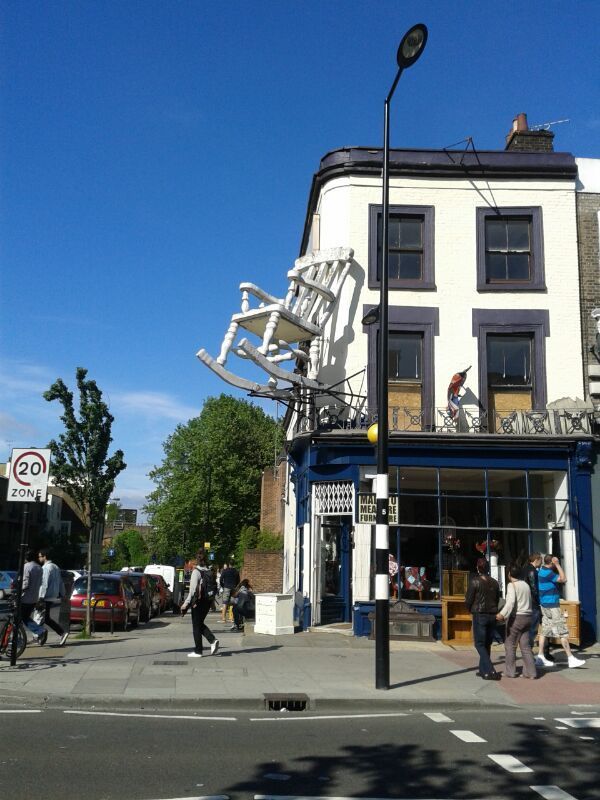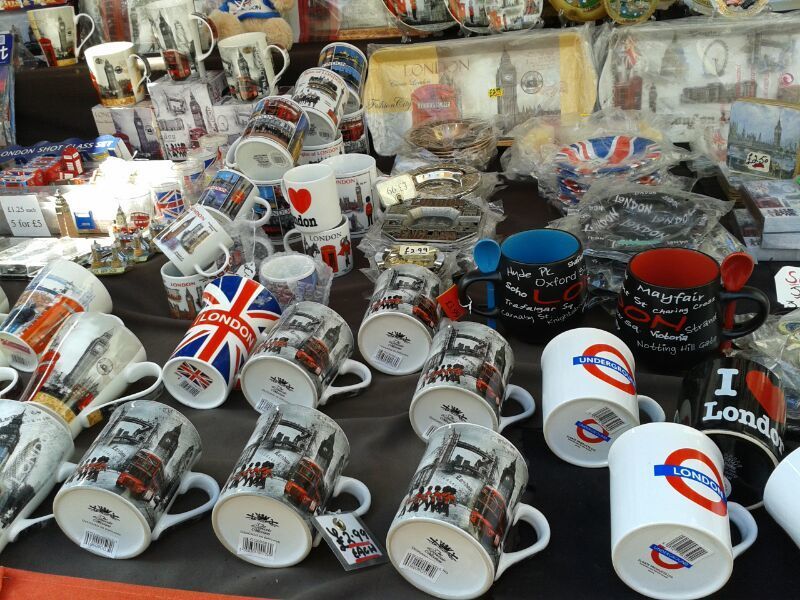 With lots of relaxing being done, the schedule of today looks busy and stirring! Travelers could venture with a kick start at Bond Street which is famous for the best brands for every shopaholic and several galleries to check out. The views of the city vibe and life going on is interesting to experience if you sit on a corner bench and just observe. Post which you could head onto Leicester Square which is a thirty-minute tube ride away but is worth visiting. With a big sit-around and being a tourist spot, it is interesting to move around stores, bars and ice-cream shops to enjoy a bite or two. Make sure you pop into the M&M's Store which has all the possible flavors and official merchandise. It's a kid's heaven for sure. Moving on to Covent Garden which is a great stop for every tourist's day plan, one could start with the Piazza which has shopping (souvenirs and other Knick knacks) to do, craft stalls, food pop-ups and best of all – street performers who are excellent at their own skill. We say, drop an appreciation token as they really struggle from day to day. Moving on to the London Transport Museum which has the worlds oldest transportation systems set out from the old age till date and is worth visiting. You could also check out a few more sites in and around, depending on your preference and time availability. Make sure to leave once you think you are done and head to the ever so famous Wembley Stadium which is around forty minutes by tube but is a memory spot for all the sports lovers. Having been held for some of the most important matches, the stadium is a must on the list of touristy spots. Check out tickets for the stadium here https://goo.gl/P1yq8Q.
Travel Tip: It is best to enjoy both views of day and night for Bond Street so time yourself accordingly to take in the best views.
Eatery Tip: (1) There are many Chinese restaurants in China Town which is very near to Leicester Square, so one could enjoy an authentic meal there. (2) For the best Indian cuisine in Punjabi food, one can walk down to The Punjab which is the oldest Indian restaurant in the area and has the most delicious drool-worthy food.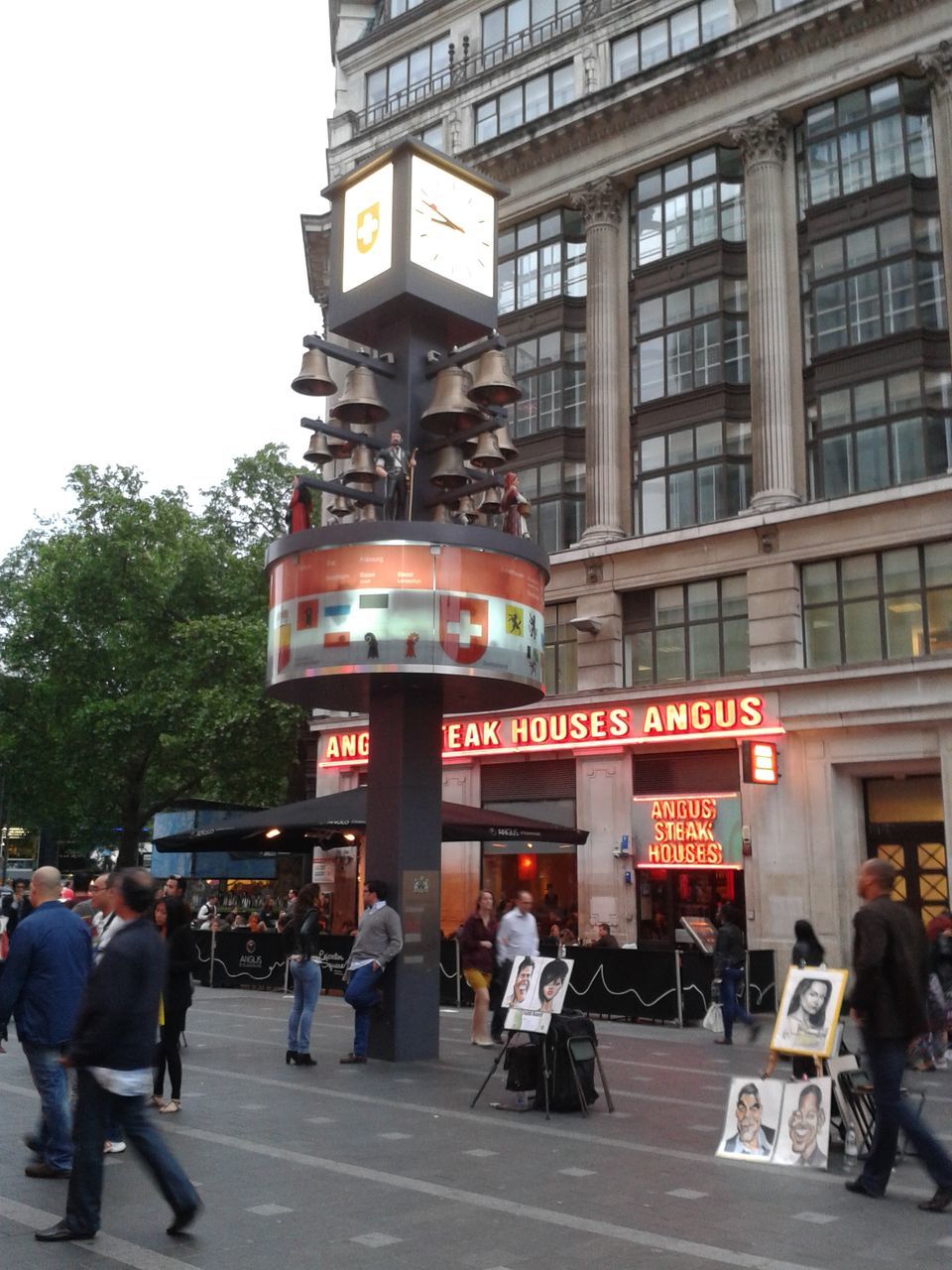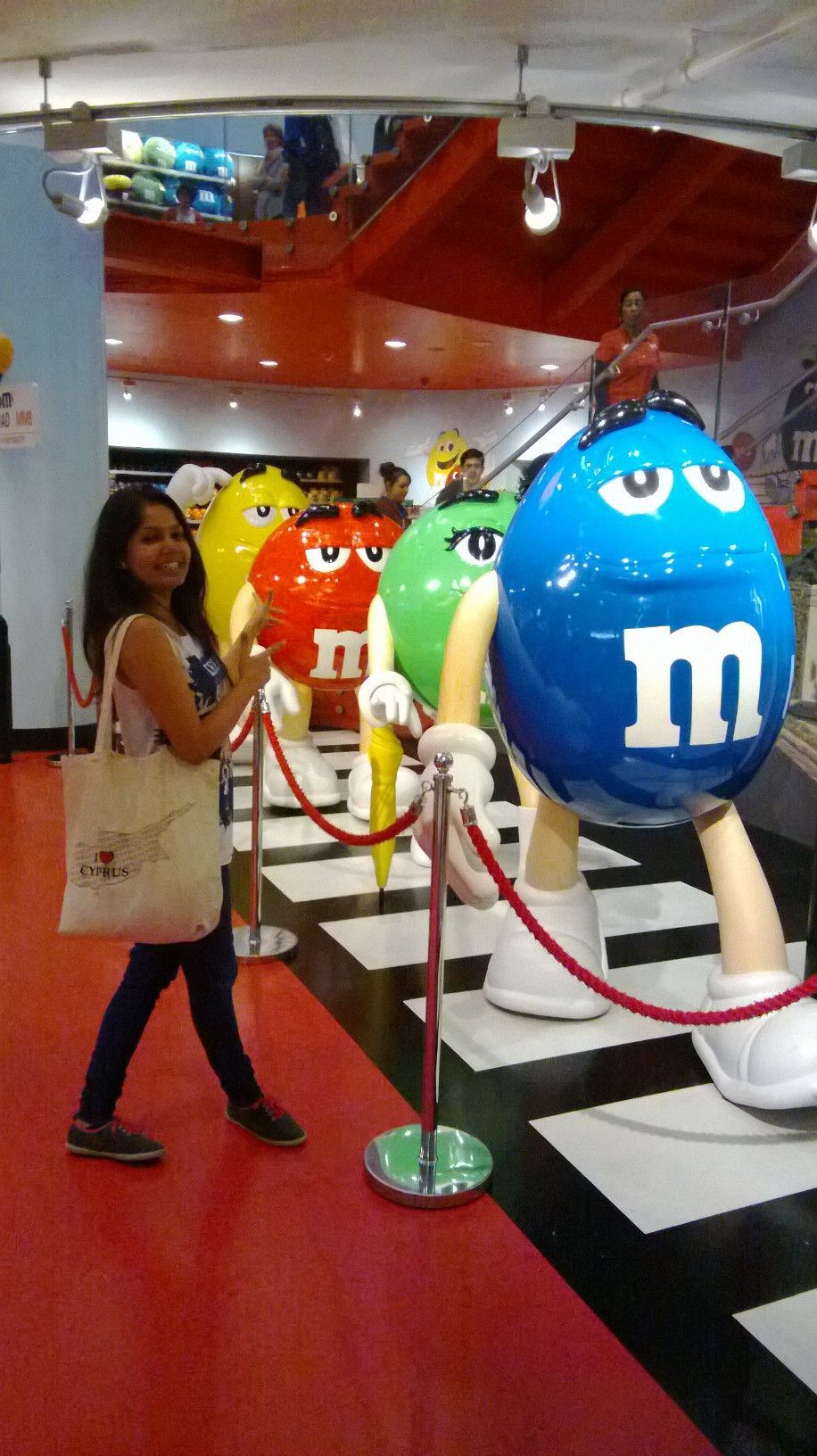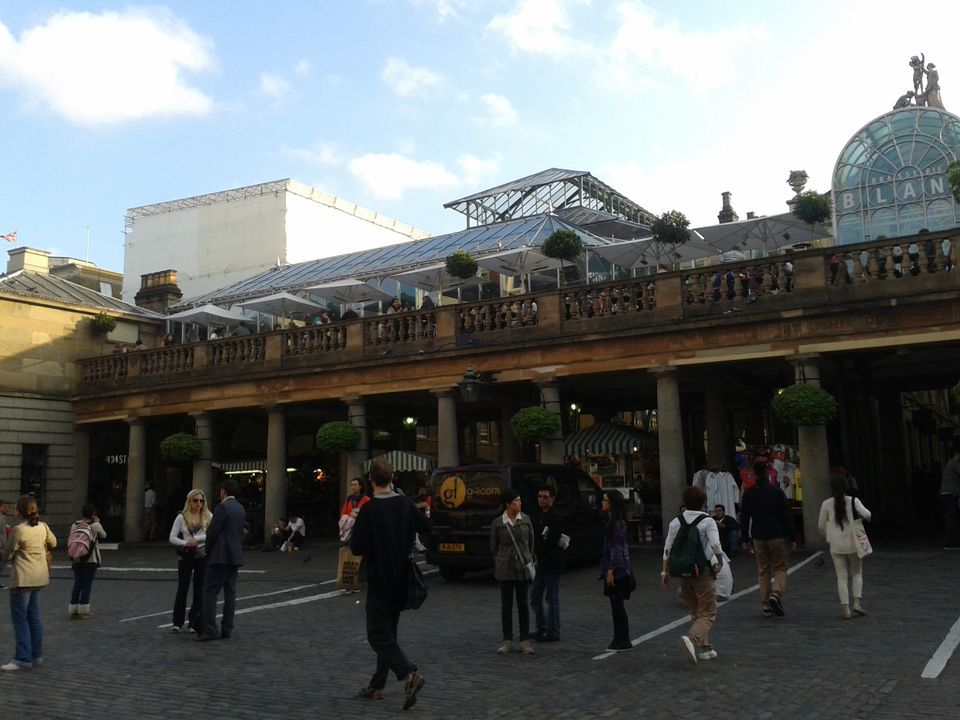 With the last few days in London, we have set out today to be the day for a mix of shopping and sight-seeing. London is known to be the hub of shopping and thus if there are any specific things you would want to buy, make sure to invest those monies here. Starting your day with O2 which a dome-shaped structure that is easily seen from various parts of the city is the place where all the action happens. From concerts to shows, the arena has seen it all! One of the most thrilling things to do is book yourself a trip to climb the O2 from which you could see beautiful views of the city and is an experience in itself. Check out tickets here https://goo.gl/htEsHr. Moving onto Canary Wharf which is a high-end locality just one stop away from the O2. With a completely modern vibe as compared to traditional London, this area is a great place to move around and check out the East and West India Quay, where ships used to dock from India to Britain in the 1900's. One can time themselves to check out the Attic which is a hep club and lounge on the 48th Floor of Pan Peninsula building which is set to give you the views of a lifetime especially if you visit in the night! The last leg of the day is set for shopping at the Westfield Mall which is near Stratford station and is only three stops away from Canary Wharf. The mall is humongous and houses all the possible brands and is a haven for shoppers who wants any and everything they could think of. End your day with your hands full of shopping bags!
Travel Tip: It is best to enjoy both views of day and night at Canary Wharf, thus you could choose which part of the day suits you best!
Eatery Tip: (1) O2 is known to have some of the best restaurants catering to different cuisines. Our best bet has always been Chiquito which is a Mexican restaurant that serves the most delicious meals. Make sure to try out the Desperados beer, its our favourite! (2) Eating options are at an abundance in Westfield Mall so one could opt to have their lunch / dinner there. (3) For sheesha lovers, check out Babylos which is a quaint joint for some of the best flavored sheesha at cheap prices near to Pan Peninsula Tower situated on the banks of River Thames.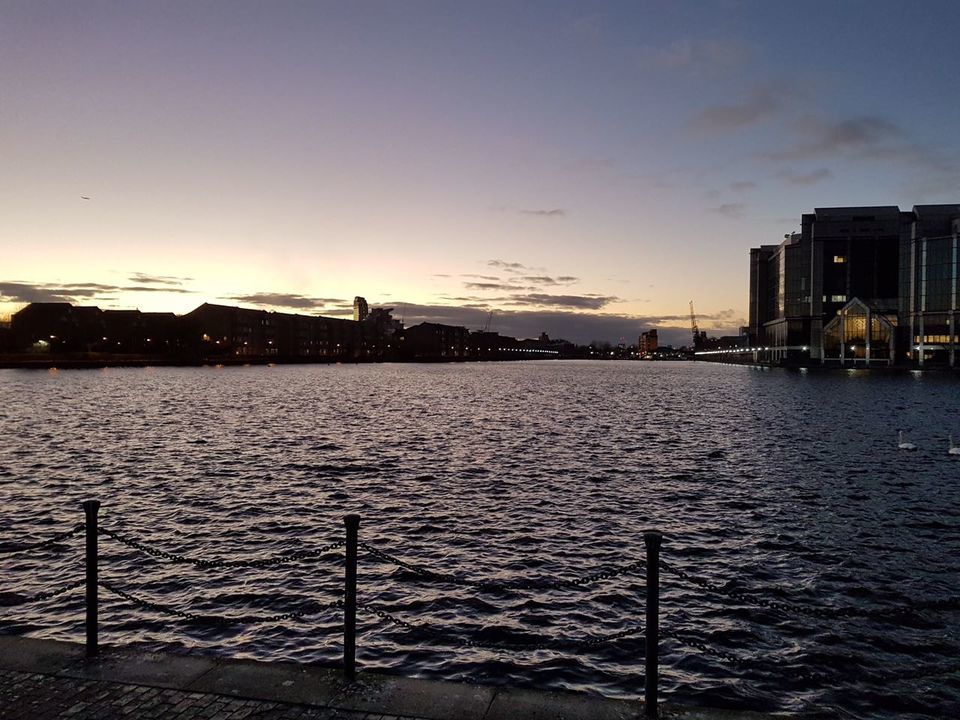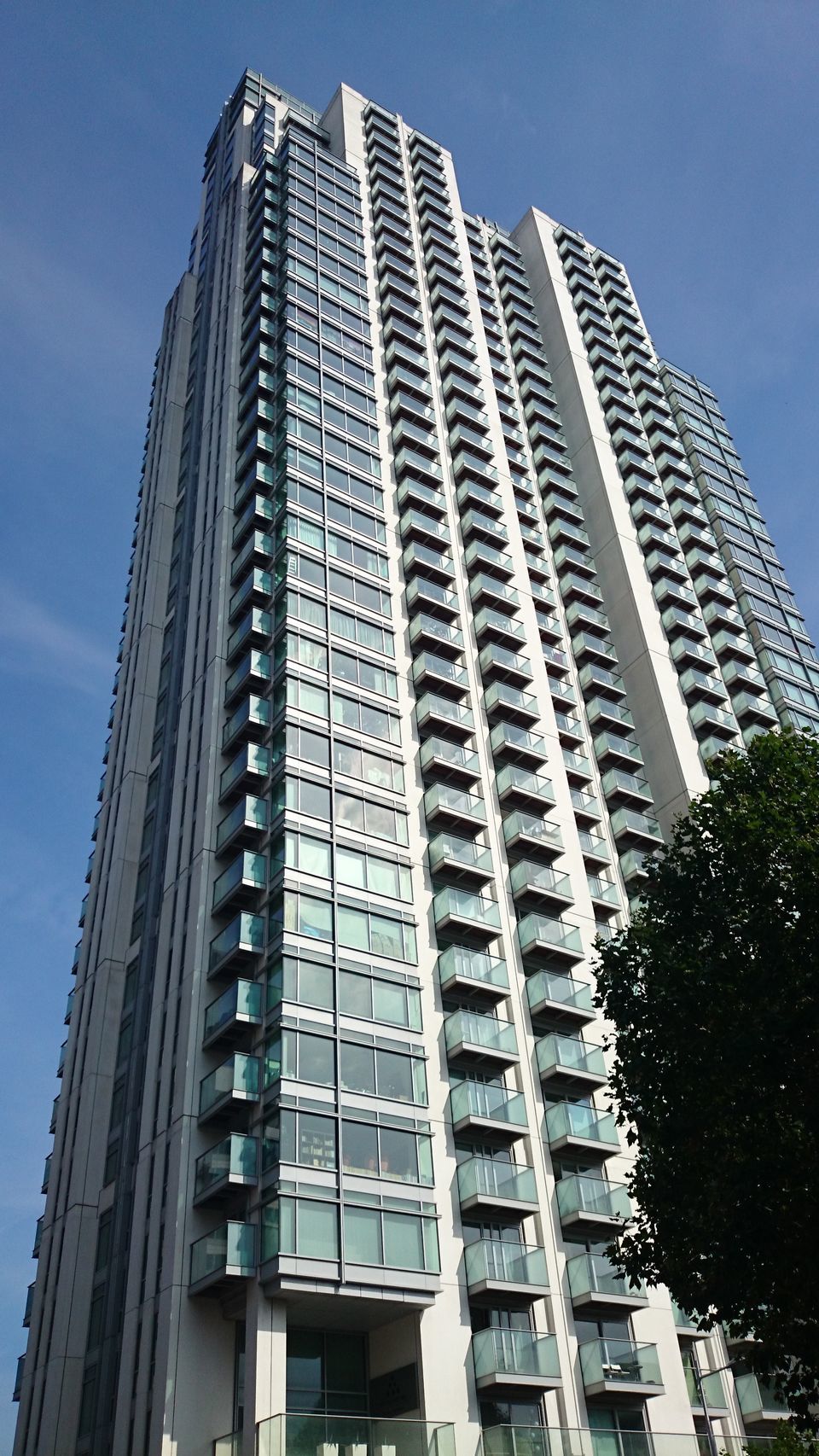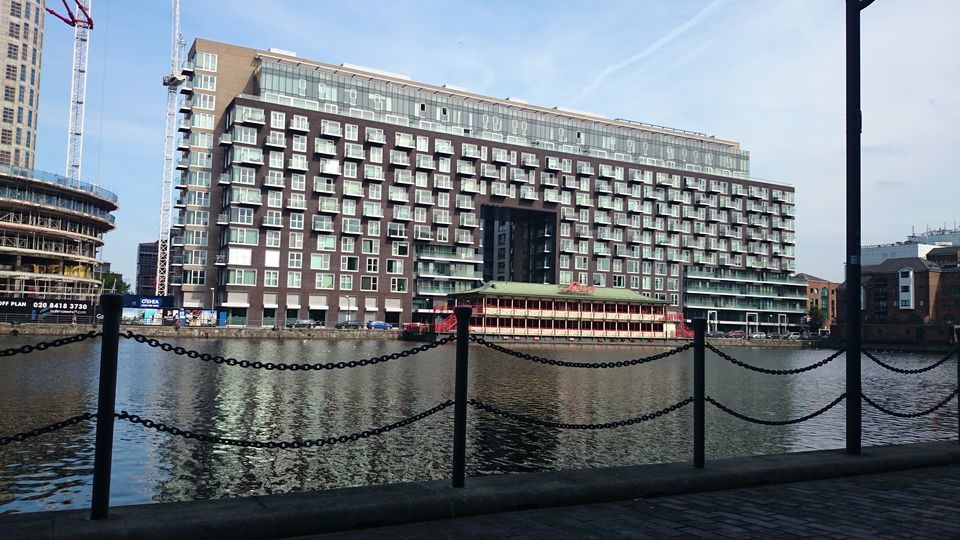 With a day full of interesting sights, we engulf you into starting your day at the Greenwich Pier from where you could book tickets for a sight-seeing spree of the city from River Thames. The ferry ride is usually around forty minutes and shows you iconic buildings across the banks. Make sure you have your cameras ready. Check out tickets here https://goo.gl/miQ519. Post which you could explore St. Paul's Cathedral which is about thirty minutes by tube. The cathedral is globally famous for its history, its interiors and for all the important royal events that have been held there! One could check out for guided tours that explains its history and also book for climbing tour that is 259 steps of walk and takes you all the way to the dome of the cathedral along with stunning photography opportunities. Check out tickets here https://goo.gl/jWa1PQ. Post the cathedral trip, you could enjoy a five-minute walk to the Millennium Bridge which is iconic in ways of movies being shot there, a great place from which photos of the Cathedral come out stunningly awesome and also a site from where you could picture all the important sites in the city. End your day with a tour at the Madame Tussauds Museum which is known to house the wax figures of all the possible eminent people in the world. It is worth the experience!
Travel Tip: It is best to enjoy both views of day and night at Millennium Bridge, thus you could choose which part of the day suits you best!
Eatery Tip: (1) There are several options around the Cathedral and Madame Tussuads, thus it is best to figure out a joint that serves you the kind of cuisine that you are looking at.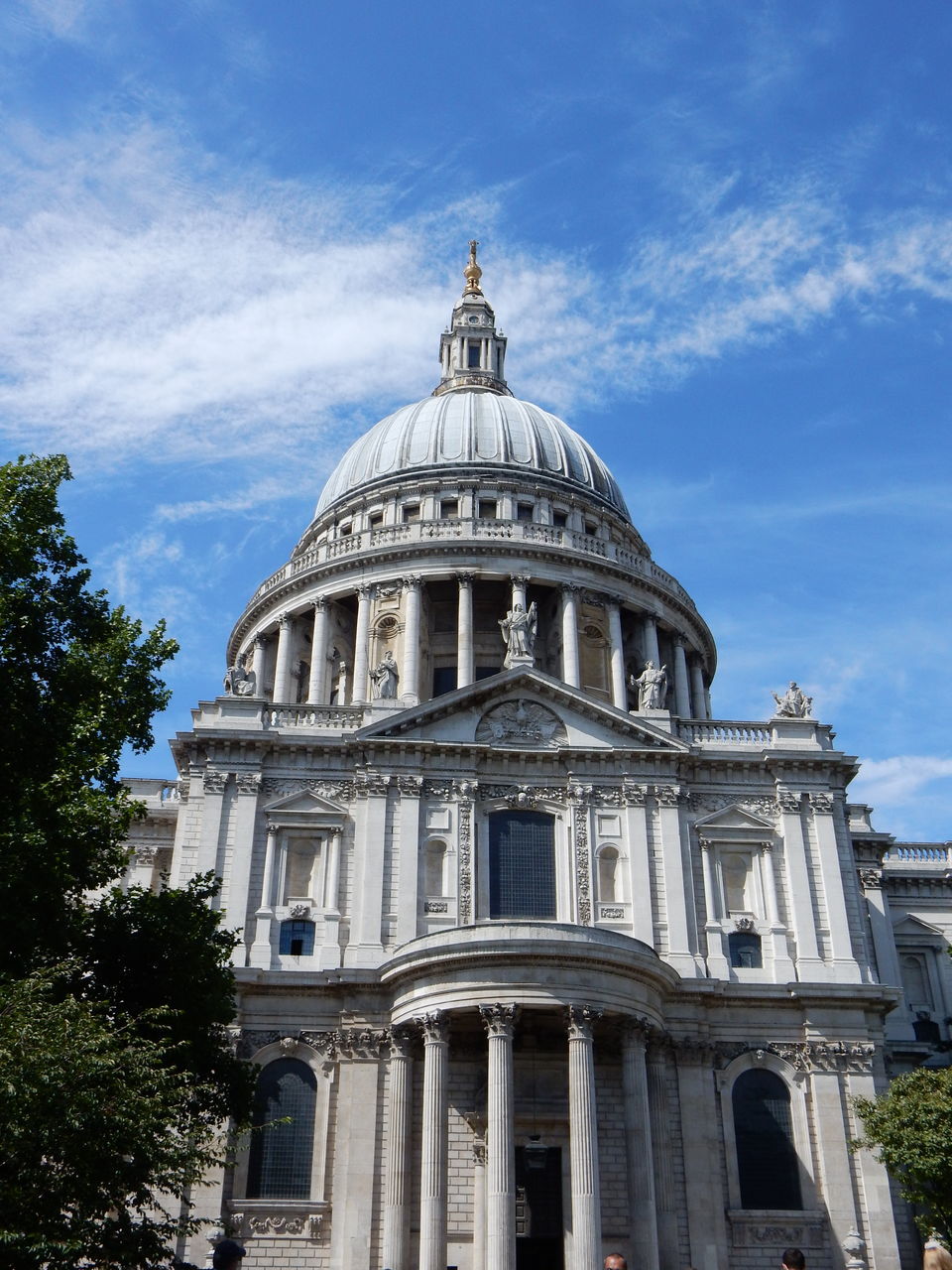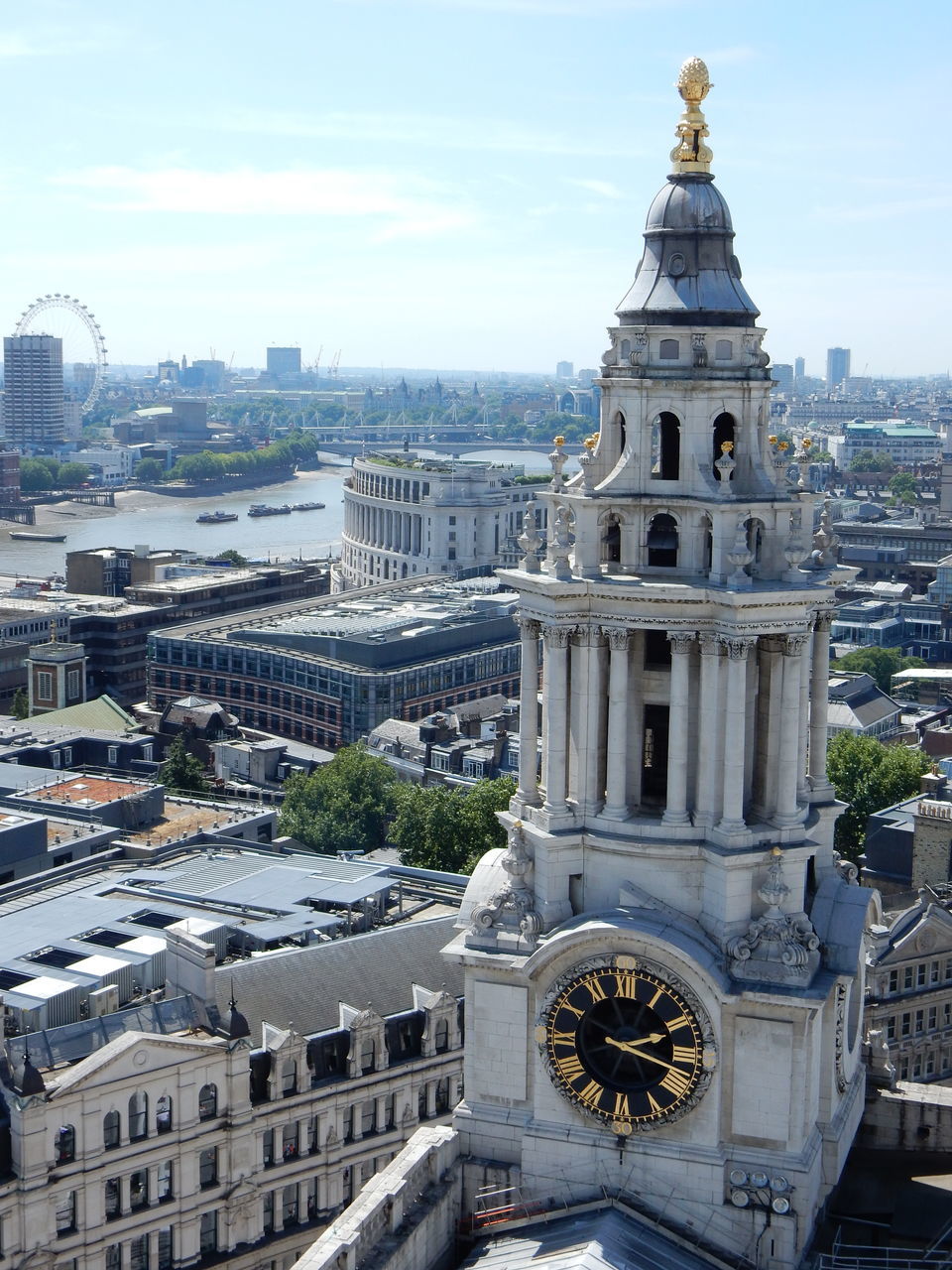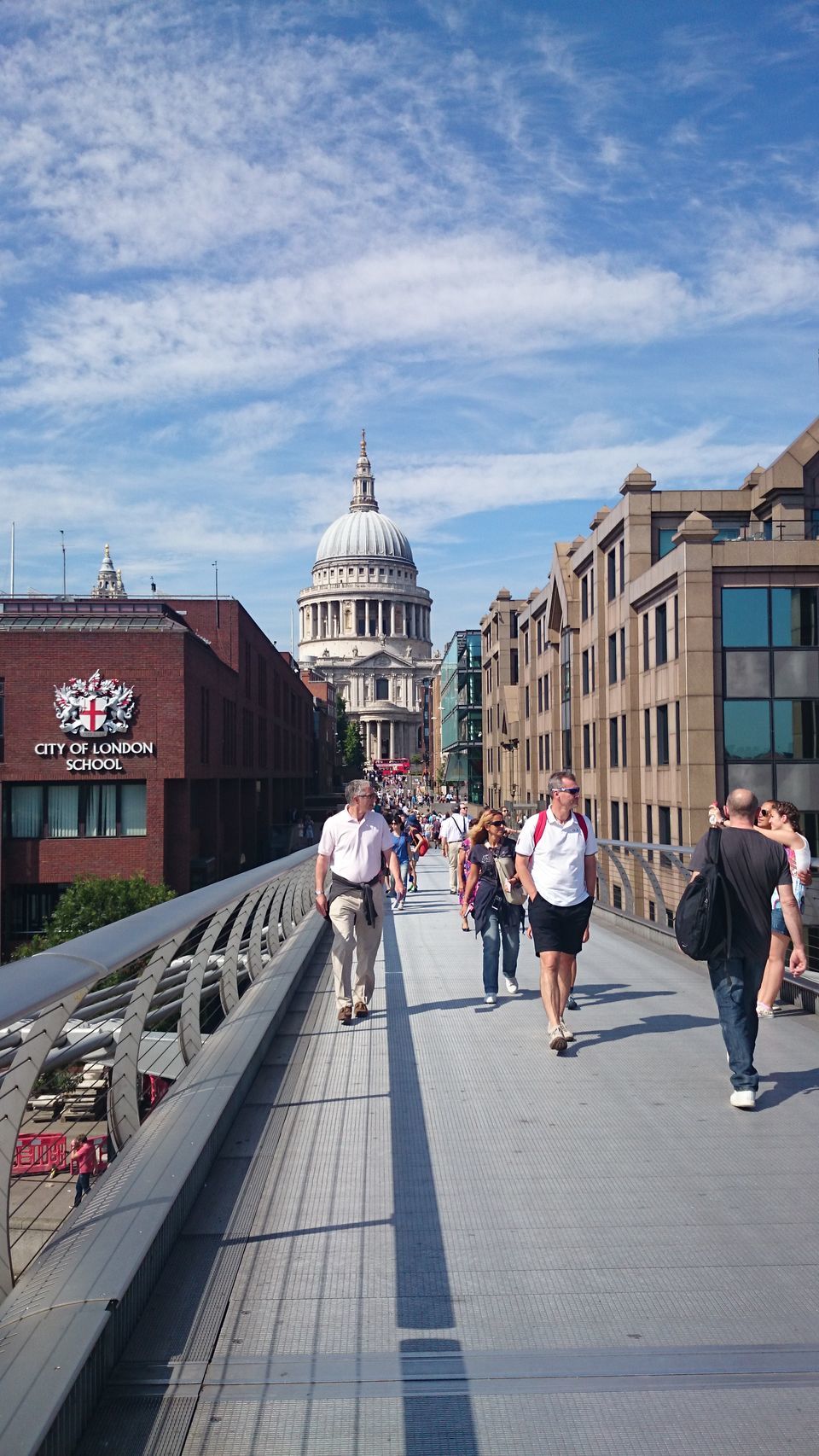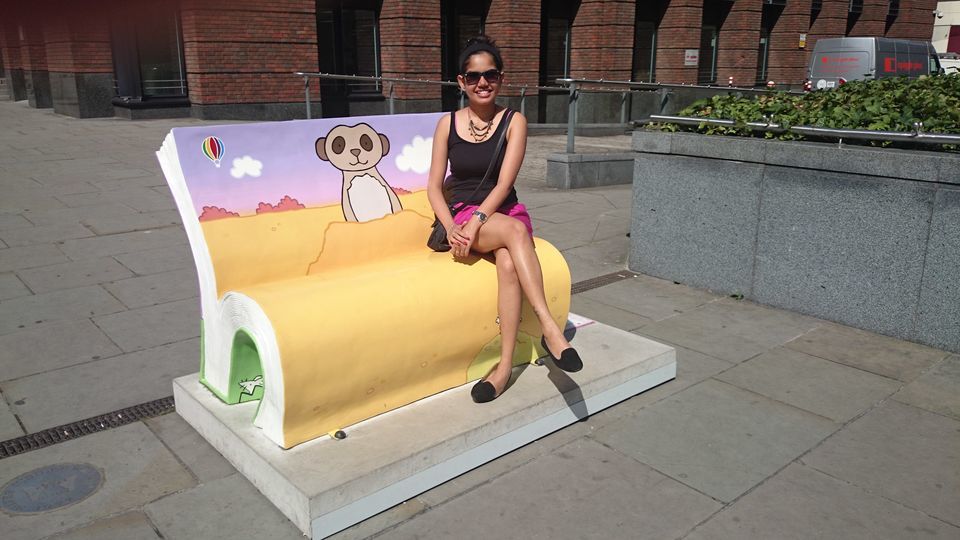 Your last day in the city has to be relaxed and for so, we have listed places that could be done or even skipped depending on your interest levels. All the sites are in completely different directions and thus we suggest you choose only one or two of them to spend your day out! Firstly, Lego Land which is in Windsor is a heaven for kids or anyone who is Lego-obsessed. The theme park and resort are worth visiting especially if you are with kids. Secondly, the London Zoo is a great place to check out if accompanied with kids. Known to be one of the oldest and well-kept Zoos in the world, it is an interesting site to visit. Lastly, the Warner Bros Studio is imperative for all those Harry Potter fans who would love to relive their novels and movies in real life by experiencing every take that was shot in the Studio itself. If travelers aren't interested in either, you could go back to places that you have visited in the previous few days and enjoy your last day in the city with style!
Getting into UK
London is one of the best holiday destinations in the world and is the prime reason why travel tickets are always on the expensive end. Travelers looking at booking return tickets from India should be prepared to spend an approximate of Rs.50000 per ticket if they haven't been booked well in advance. The trick to any kind of travel is to plan beforehand and book the tickets well in advance to get the best prices and save up on excess costs.
Visa Processes for UK
The United Kingdom is one of the most visited places in the world and while there are millions of travelers applying for visas, it is comforting to know that the visa procedure to UK isn't that tough to get through. For travelers who are looking at seeking a visa for their onward trip to UK, check out the processes here https://goo.gl/J8XY7h. Make sure to have your documents ready and right. For Indian travelers, your travel visa will cost you at an approximate Rs.9000 for up to six months validity. Wishing you all the luck!
When to visit UK
Summers (April to June) are the best time for travelers planning to visit the UK. The days are longer, thus leaving a lot of time in hand to see as many sites as possible. Also, there are loads of summer festivals and exhibitions to check out during summers. The Shoulder season (July to October) is pretty cooler and is a decent time to visit the country, though there wouldn't be exciting activities to do. The Winter season (November to March) is usually freezing and not recommended for travelers who cannot bear the cold. However, spending Christmas and New Years in London is one of the best experiences in a lifetime and there are loads of discounts on shopping as well as Winter Wonderland festivals that take place.
Accommodation in UK
There are various options for accommodation in the UK. From lavish hotels to budget ones and from Air-Bnb options to hostels – UK has it all. The country ensures that everyone gets a roof above their heads in the budget that they are looking for. The country is warm to tourists and thus you could figure out your kind of stay with a mere google search.
Managing your Budget in UK
DAILY COSTS PER DAY
LOW-RANGE (£85)
- Inexpensive hotel room or dorm bed: £12 - 30
- Market-stall lunch or Super-market sandwich: £3.50 - 5
- Standby Theatre Tickets: £5 - 25
- Santander Cycles Daily Rental Fee: £2
MID-RANGE (£85 - 200)
- Double room in midrange hotel: £100 - 200
- Two course dinners with wine: £35
- Theatre Tickets: £15 - 60
- Temporary Exhibitions: £12 - 18
HIGH-RANGE (More than £200)
- Four-star hotel or Boutique hotels: More than £200
- Three course dinners at a high-end hotel with wine: £60 - 90
- Top Theatre Tickets: £60
- Black Cab Trip: £30
Getting Around
UK has one of the most organised travel routes which is systematic, in place and one will never find themselves stranded. May it be Tubes, Buses, Taxis or any other kind of modes, best rest assured that you will be in good hands if you have booked in advance and have your documents in place. We suggest that it is the best idea to buy Oyster cards which could be used for tube travel and buses within London. The card is easy to recharge online or at any stations once the balance is over. Alternatively, one could also check out for discounted passes when you book your day trips. Check out for more information on Oyster Cards https://goo.gl/icBPBf.
Important Numbers to Keep Handy
It is always helpful to have emergency numbers handy when you are travelling abroad and are a tourist. Dial 999 in UK if you are ever in trouble or see someone that needs help.
We are sure that anyone who visits London, take a part of the city with them and always promises to return. With this conducive list, we are hopeful that you check out the city through an eye of a local and make the best memories with your loved ones! Yes, and you are welcome.