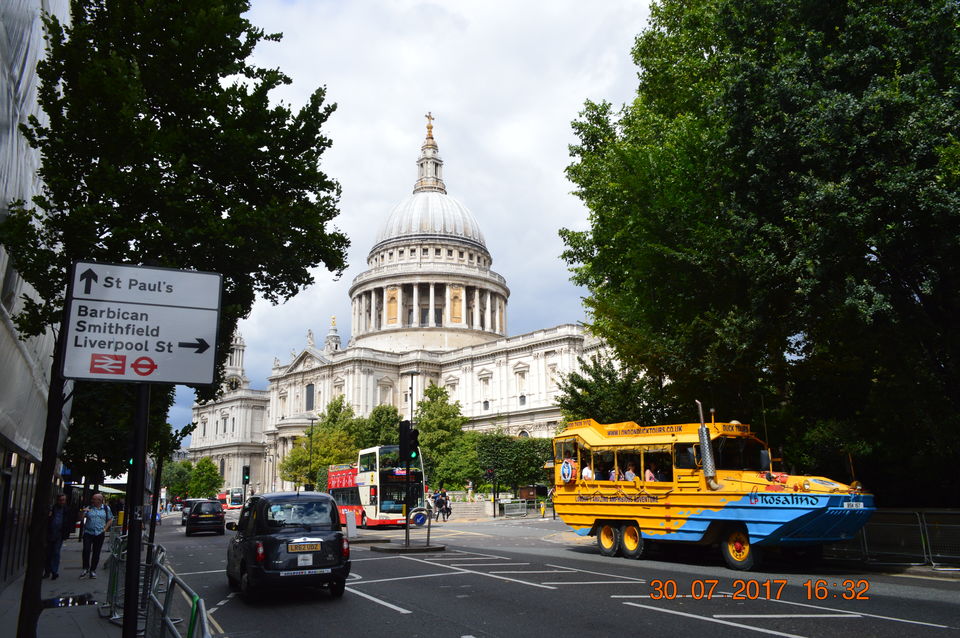 Being the kind of people who travel on a budget and love to explore countries like a local, we naturally gravitated toward London while on a visit to England.
London is one of those cities that fires up your imagination when you flip through the travel guides in excitement and mark places to visit. Its bright lights, glitzy stores and winding roads make you weak at the knees but also leave an indelible impression that the city may be an expensive affair. Frankly, it's not, if you do your homework!!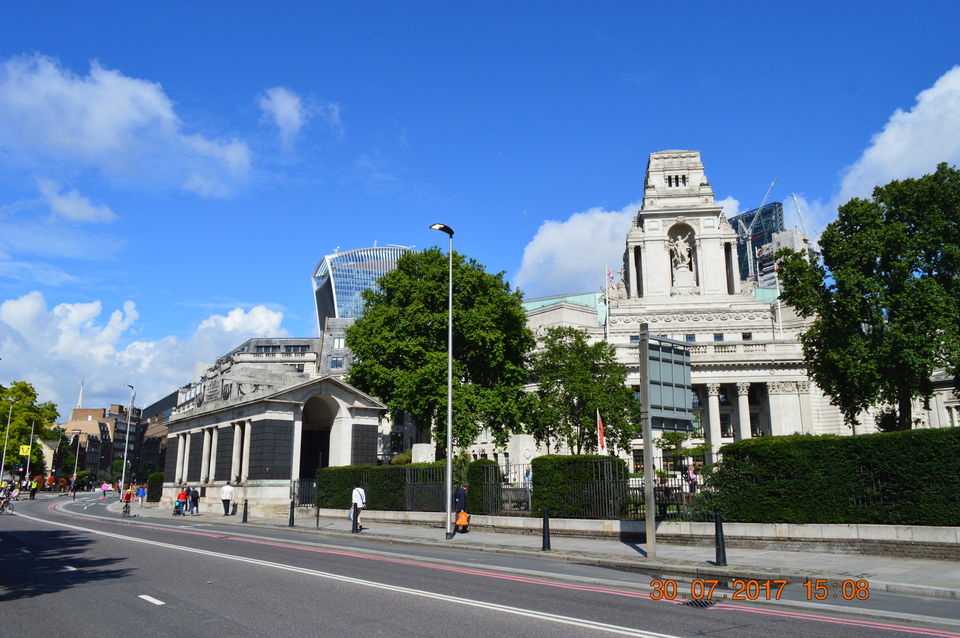 So, as we stepped out from Heathrow Airport after a 9 hour-long flight and hopped aboard the Tube going to Liverpool, everything seemed to flow as we had predicted - easy peasy! 'Twas a mistake!! Even with a guide map, we found it hard to find our way through the winding roads and by lanes of Liverpool. Thankfully, our host was gracious enough to allow us time to find our rented apartment even though we had overshot our check in time.
Wondering, Wandering And Looking For Budget Friendly Accommodations
The most inexpensive places in London are the Airbnb accommodations. For nomads, this is the way to go when they're looking to spend more on food & shopping and less on stay!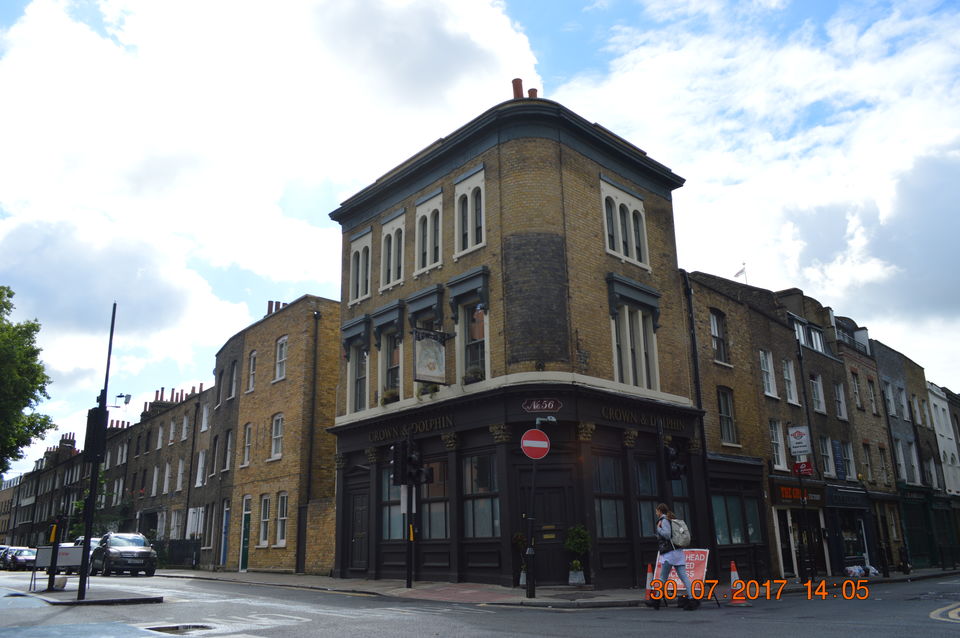 You can get a great one-room apartment for as low as INR 3,000/night. This, by the way, is far cheaper when compared to the glitzy hotels of London that can cost you anywhere between 70 and 100 GBP a night! *phew*
Well, thankfully for us, we only ended up spending a reasonable INR 4,000/night or 44 GBP. This is close to what you'd end up spending at a 5-star hotel in Delhi.
Check out pocket friendly Airbnb accommodations here.
Pro Tip: It is highly recommended that you keep a travel guide handy if you're visiting London for the first time.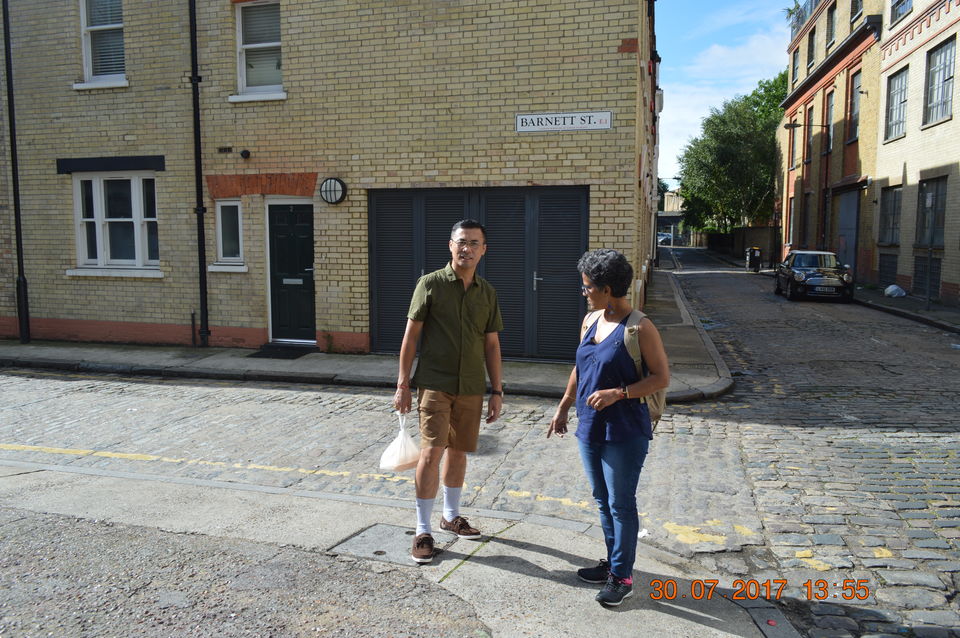 Between staying in to relax and going out to wander, we spent a large amount of time chalking up a plan to visit some of the significant places in London. And thanks to the pulsating vein of London that is the Tube, we were able to check out EVERYTHING we had hoped to visit in a matter of minutes!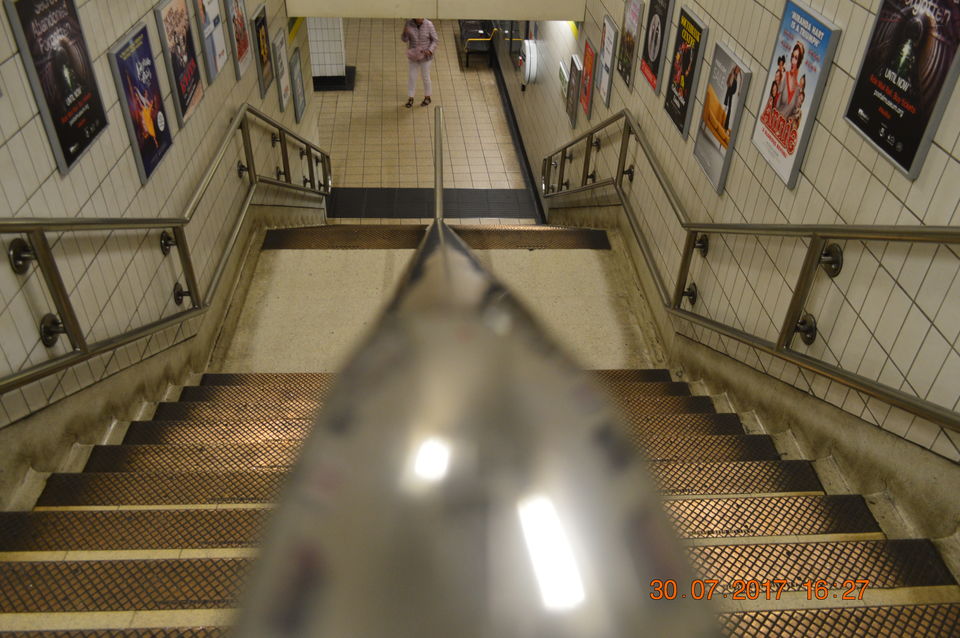 On the way over to our Airbnb, we had pretty much located all the nearby bus stops and Tube stations. So it only took us 2 minutes to walk to the nearest bus stop and 5 minutes to the Tube station. Which was quite a relief considering this was our first visit to London and we wanted to see it all!
Quickie: You can travel in the Tube or the buses using the Common Mobility Card. Minimum travel cost is 2 - 5 GBP.
Pro Tip: High on energy and love to work out? You can rent cycles from various pit stops in London! All you gotta do is pay, hop on and drop off at the next pit stop.
No Rush, You Can Visit It All
On the first day of our stay in London we used the Tube. From where we stayed in Liverpool, commute options were abundant and close by.
In fact, it only took us 25 mins to reach places like the Parliament, Hyde Park and Buckingham Palace. Which was quite surprising because we never expected to cover so many places in just one day!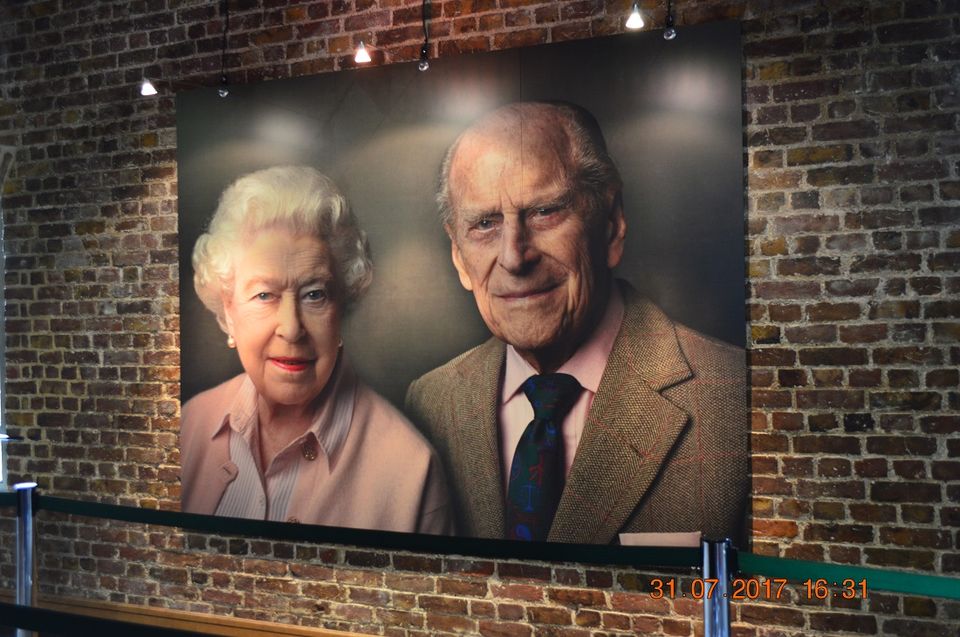 Frankly, if it wasn't for our dreamy eyes marveling at the colonial metropolis and its architecture, we probably would've visited more places!
Quickie: You can take a tour of the Buckingham Palace by buying tickets or get yourself clicked outside its compound and witness the 'Change of Guard'.
Savvy? Buy your tickets here - the average cost is 23 GBP/adult.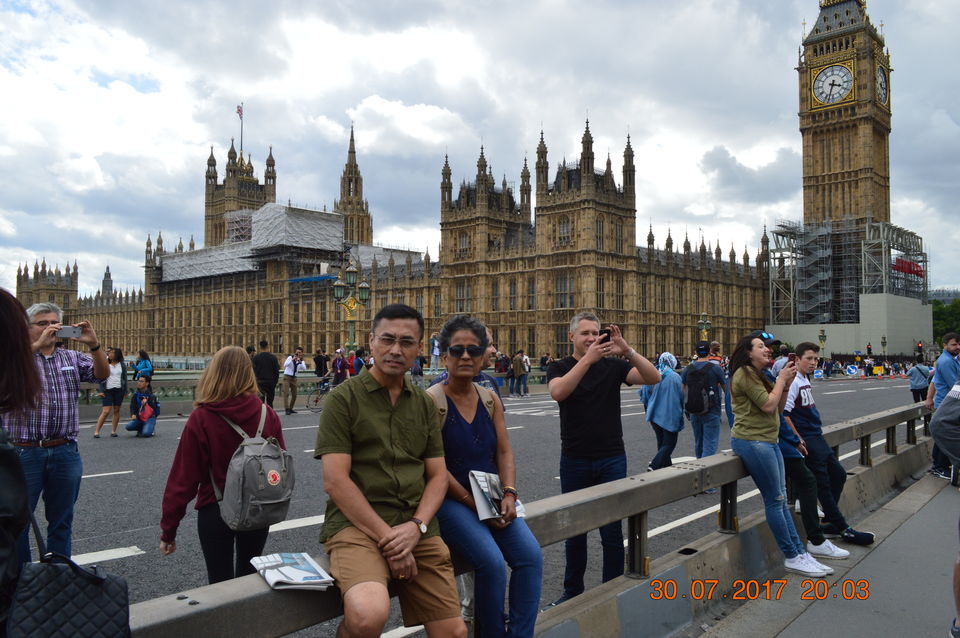 In the next couple of days, we championed our fear of heights and climbed on board the London Eye. But here's what you must know and keep track of! London Eye is one of the most sought after tourist attractions in the city. People literally stand in line for 4 hours just to enter it.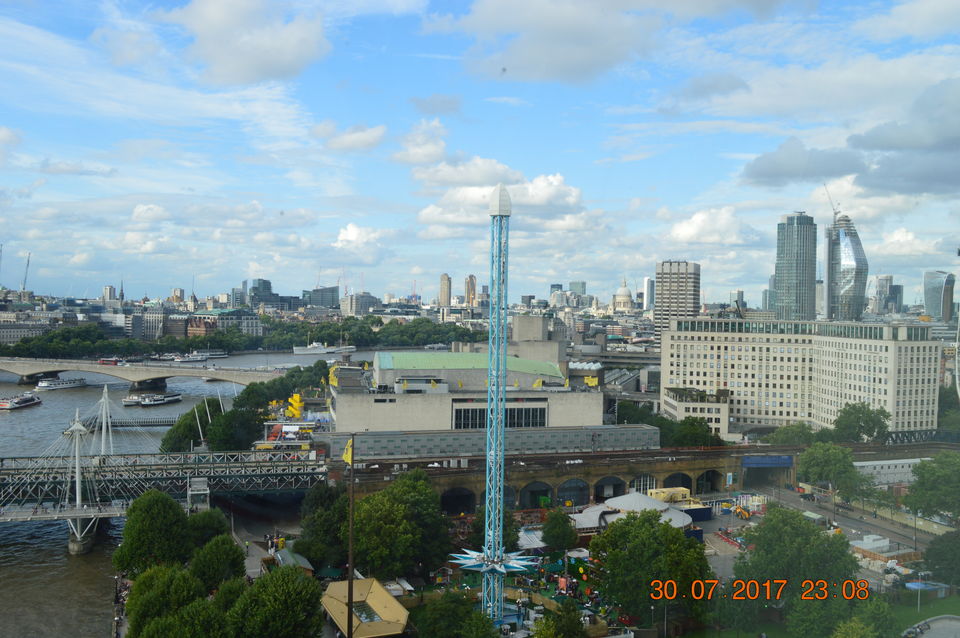 In fact, we waited for 3 hours before finally hopping on board. However, our time was not being wasted and our patience was rewarded!
Pro Tip: Rest assured, if you buy a ticket for 5 PM, you get inside at 5 PM!
Quickie: You can buy a ticket to enter the London Eye for 25.20 GBP, if you buy it online.
Buy it here or spend more later!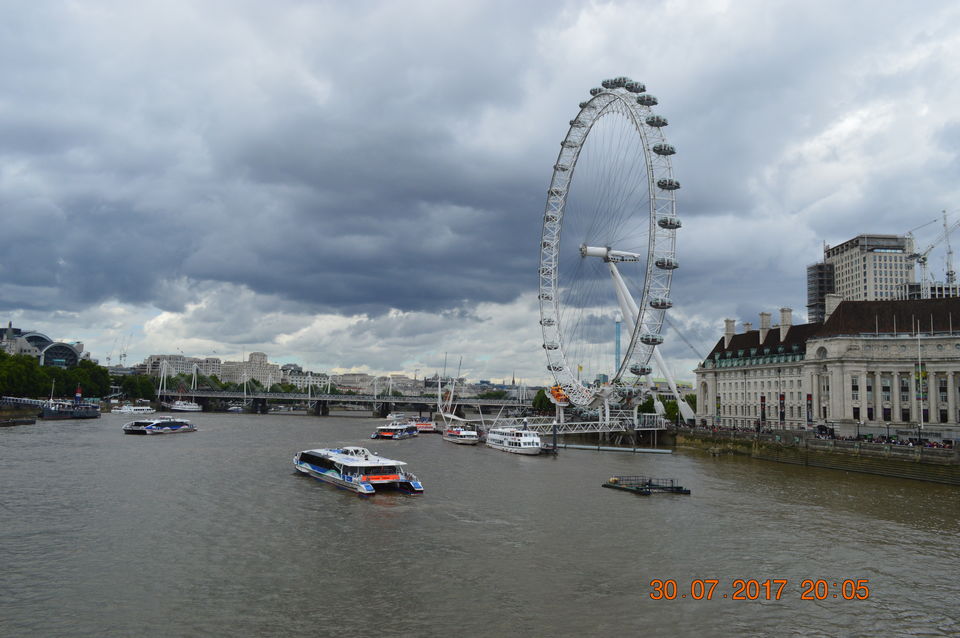 Although our days were well spent: checking out the Tower Bridge, feeding a seemingly notorious squirrel, hanging out at Oxford Street and - we were quite surprised by the night life London had to offer.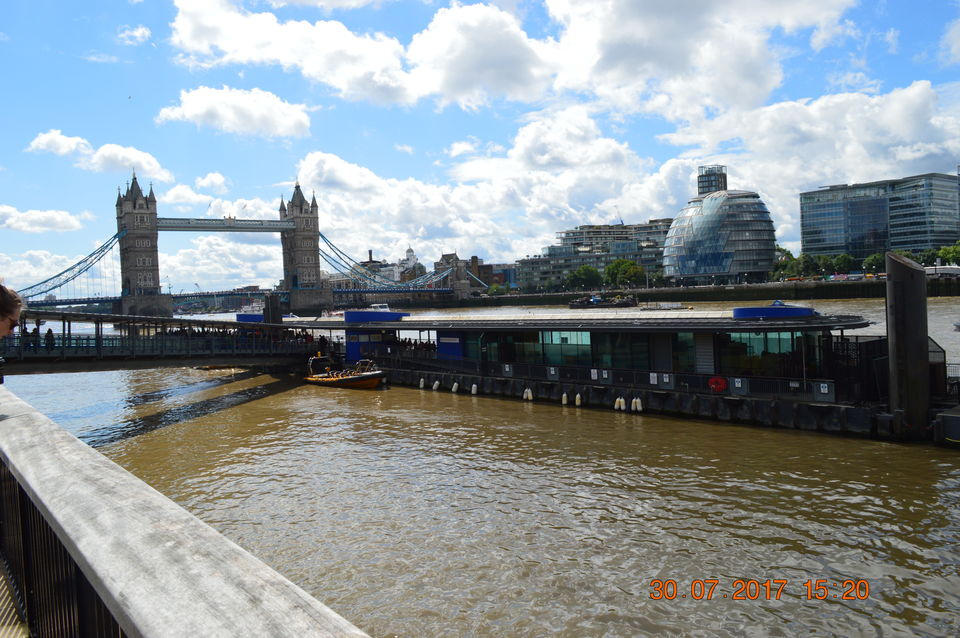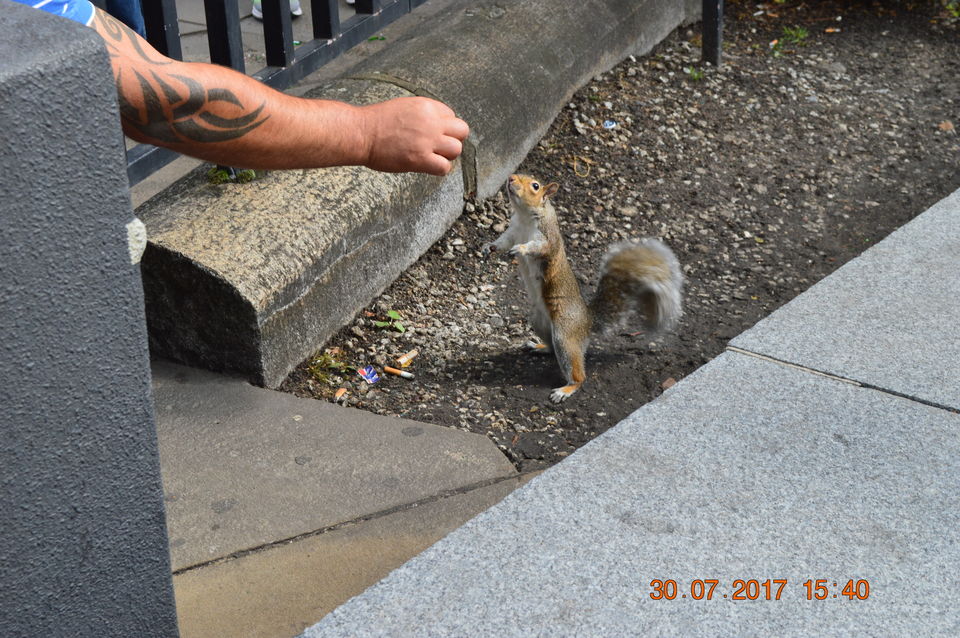 Everything in London starts to shutdown around 6 PM. But you can still find street corner cafes for those post-midnight munchies! And for us that was Big Moe's that we visited at 4 AM in the morning.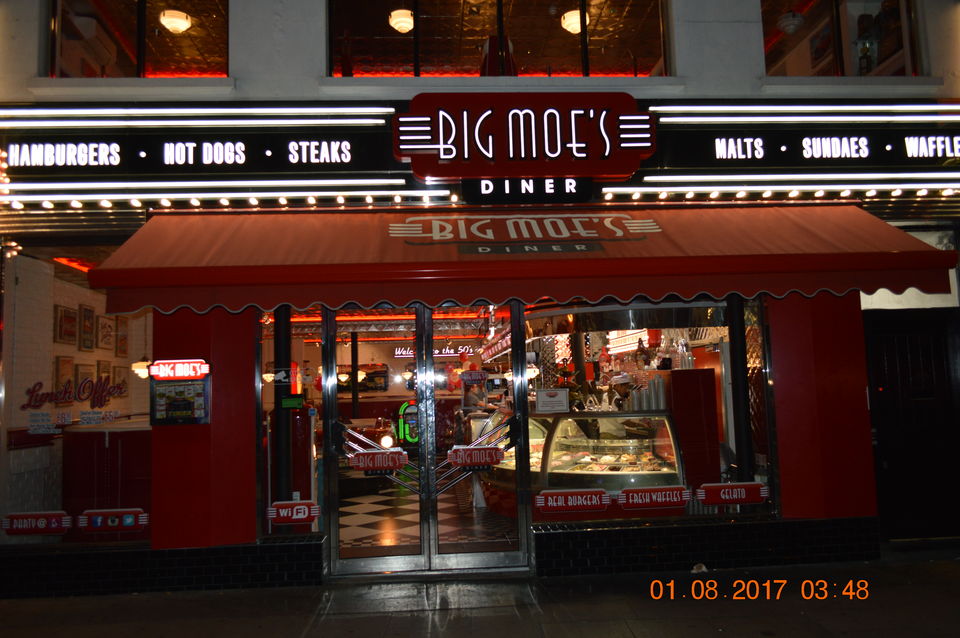 The warmth of the place and the fact that even at 4 AM in the morning they dished out a great plate of burgers and fries made London a city that we would love to visit again and again..just for the FOOD!!
So, while the nightlife of London treated us well..it was actually the afternoon drizzle and walks in the historic lanes of London that remain etched in the back of our minds as the perfect examples of a trip lived!
The Royal Albert Hall in Kensington was home to some of the finest Indian poets' recitals. Although we couldn't go inside due to renovation, we still found ourselves 'stupefied' by the vibe that it resonated.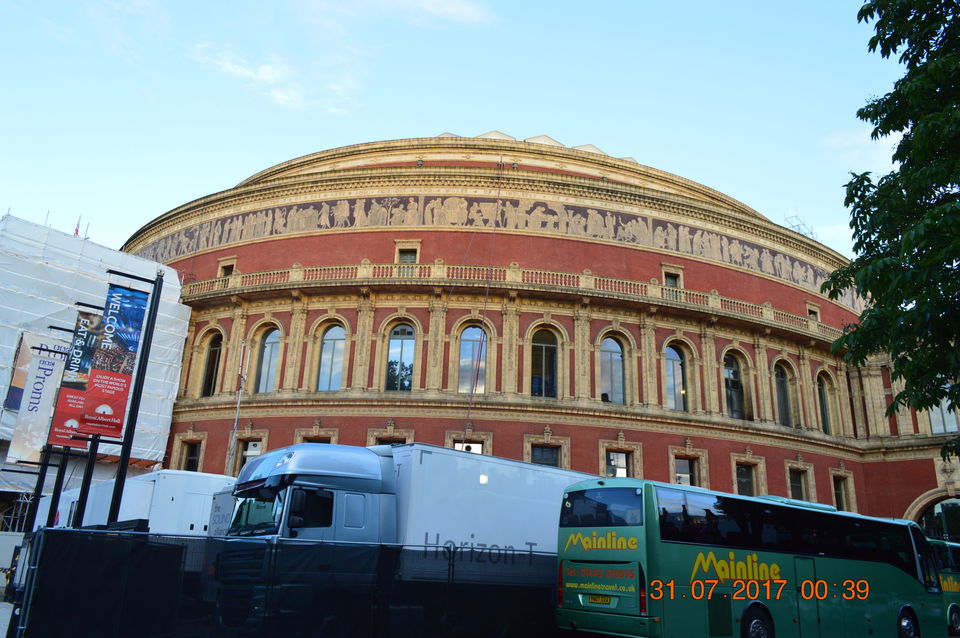 Opposite the Royal Albert Hall, about 2 km away, lay Hyde Park. And at its helm a majestic gate made of gold.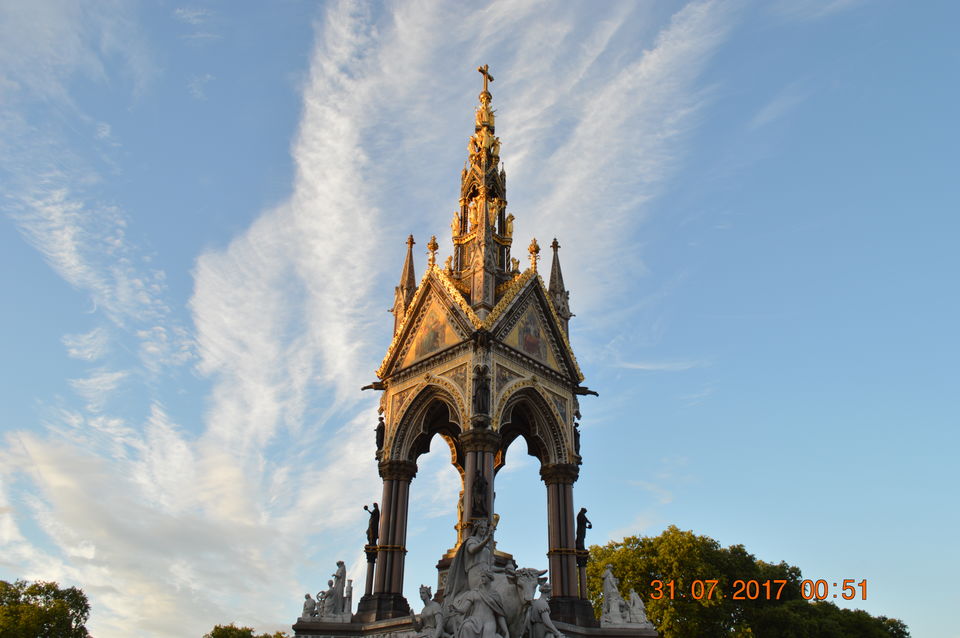 The reason why you must visit enter Hyde Park from here [and so did we], is because it was inside this park that Princess Diana stayed for some time after her controversial divorce.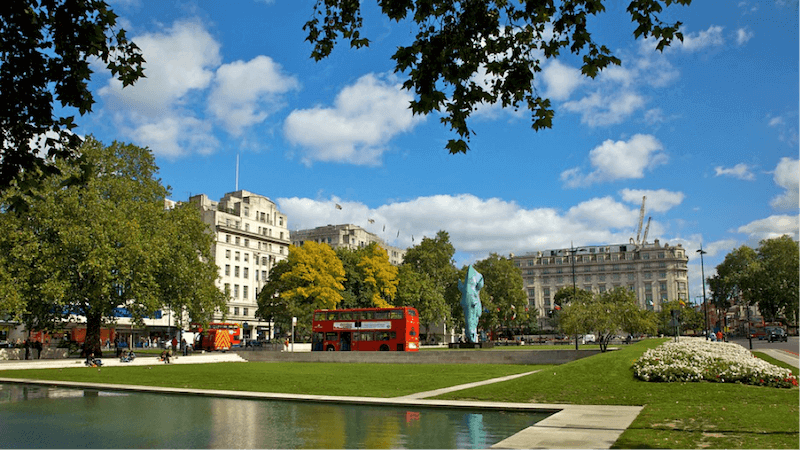 If at all you get bored of London's fast life [which you never will] and need a change in atmosphere - here's a tip! From London we took trains to Windsor, Bath and Cambridge. These three historical places were three to four hours from Liverpool and guess what? They're all well worth the time spent in the old-timer trains!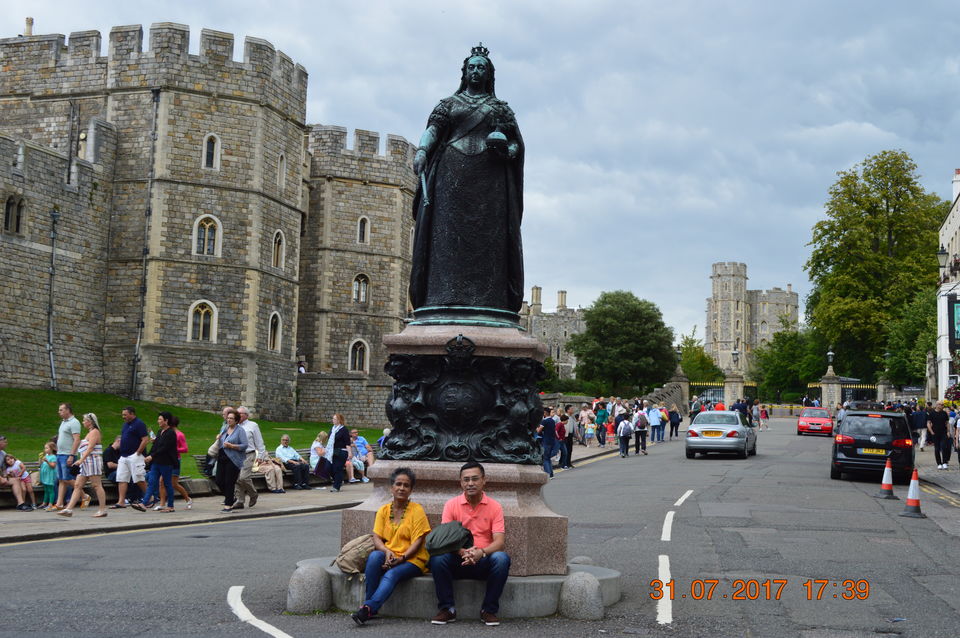 While Windsor is home to the Royal Family's getaway - Windsor Castle; Cambridge, as many of you would know, is home to one of the finest universities in the world.
Pro Tip: Take the morning train to Windsor. So you can witness the 'Change of Guard' if you're lucky.
A tour of the Windsor Castle can seem a tad bit expensive, although it's a must visit! One pass costs about 21 GBP and since there were three of us; we ended up spending a whopping 62 GBP.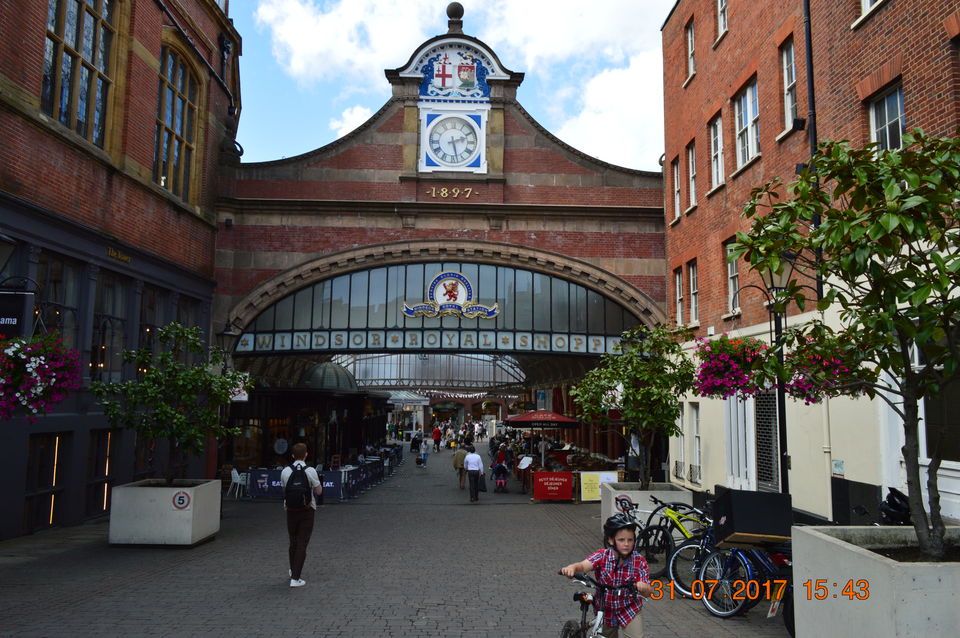 You can buy your 'early bird tickets' here.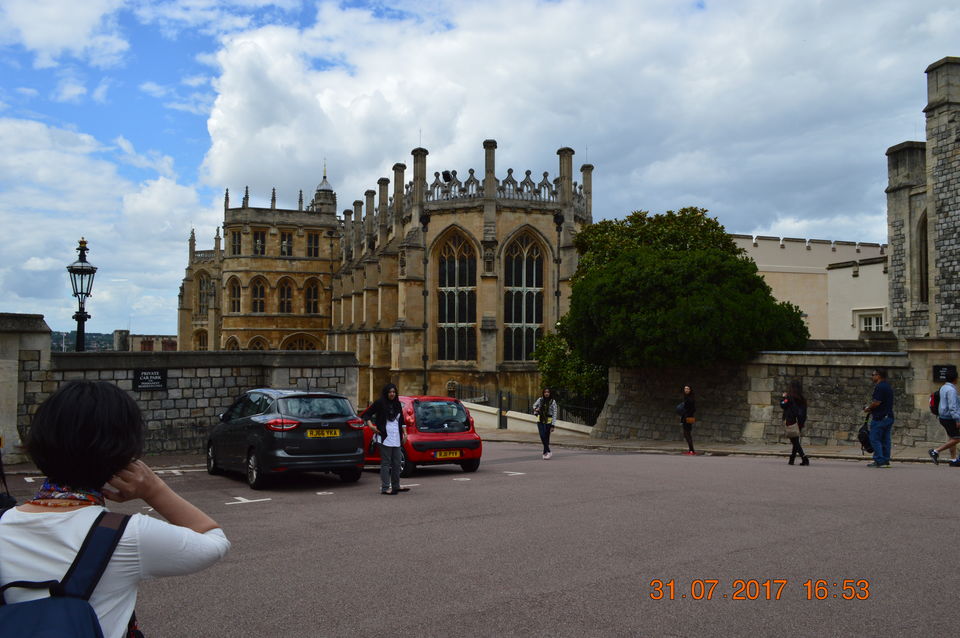 While Windsor Castle seemed like a figment of our imagination with its royal vibe and stately looks, we did enjoy a long walk next to the channel and a lunch in the nearby town!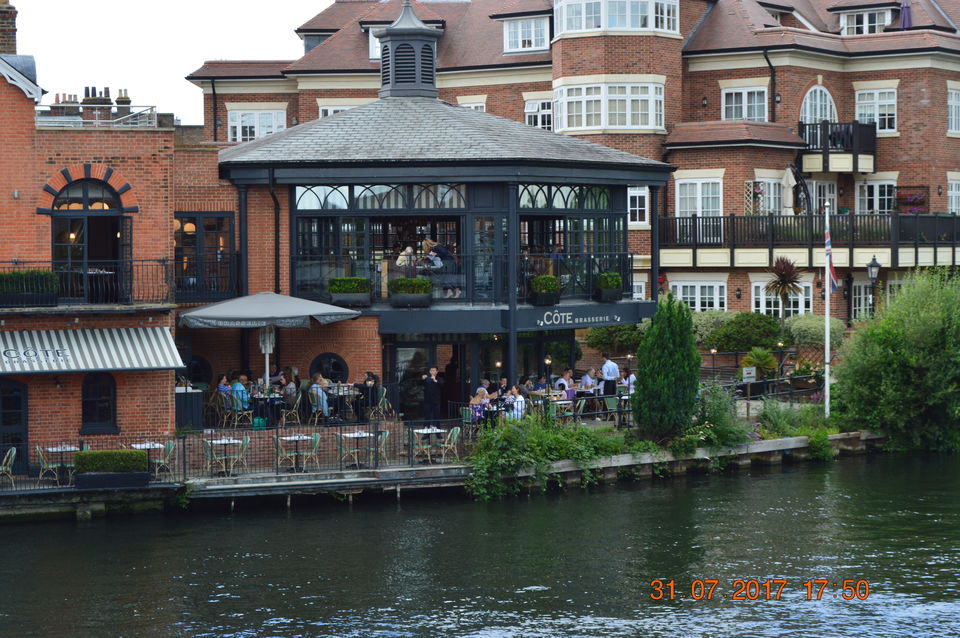 Feeling jealous? Your next visit to London may prove to be as sensational as ours! In fact, let's talk about Bath for a minute!
Three and a half hours from London and several stops later we slowly entered the countryside!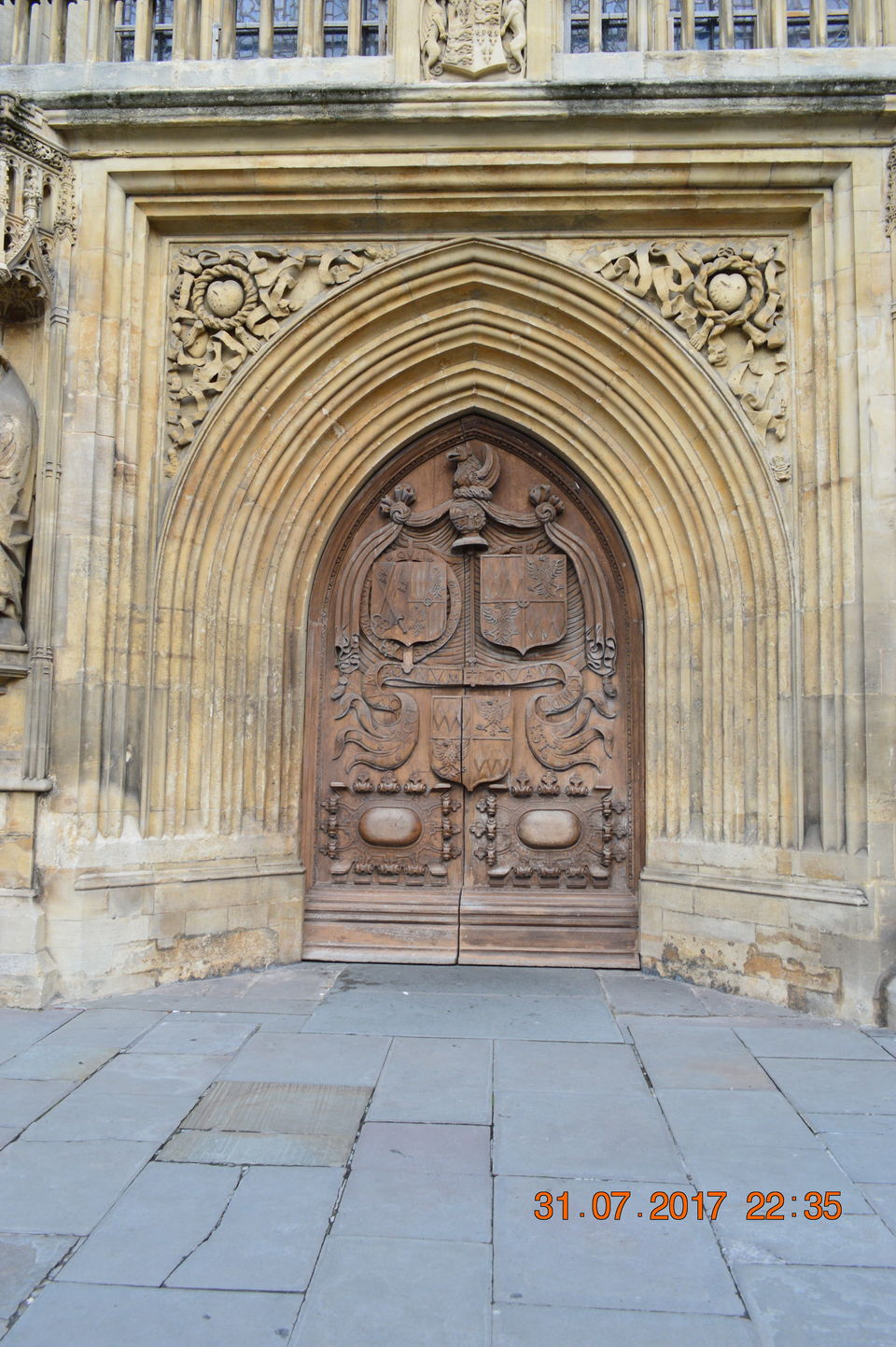 A blissfully unimaginable trip to a small town in the lush green lands of England's belly, Bath is a place you cannot possibly get enough of. It has EVERYTHING!! You wanna shop at Primark? MAC? Get a dose Roman Baths? Fancy a hot cuppa of Americano? Bath has it all and more!! It's that kid that probably never grew up to become a stately figure, instead withheld its childishness! Take a look!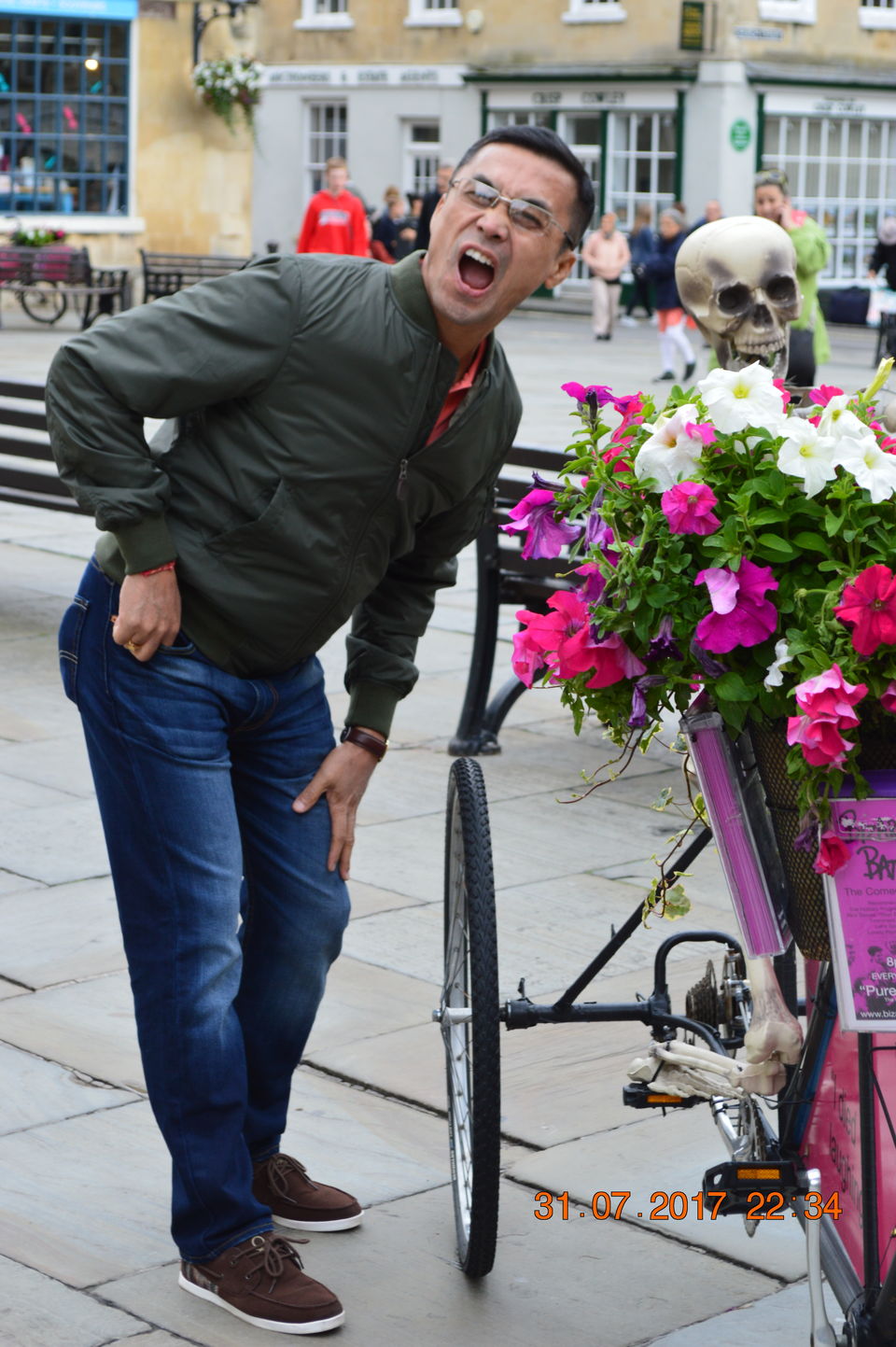 On a serious note though, all the parents who might be inclined to send their children to England's finest universities; here's a look into Cambridge University's Trinity College that we visited!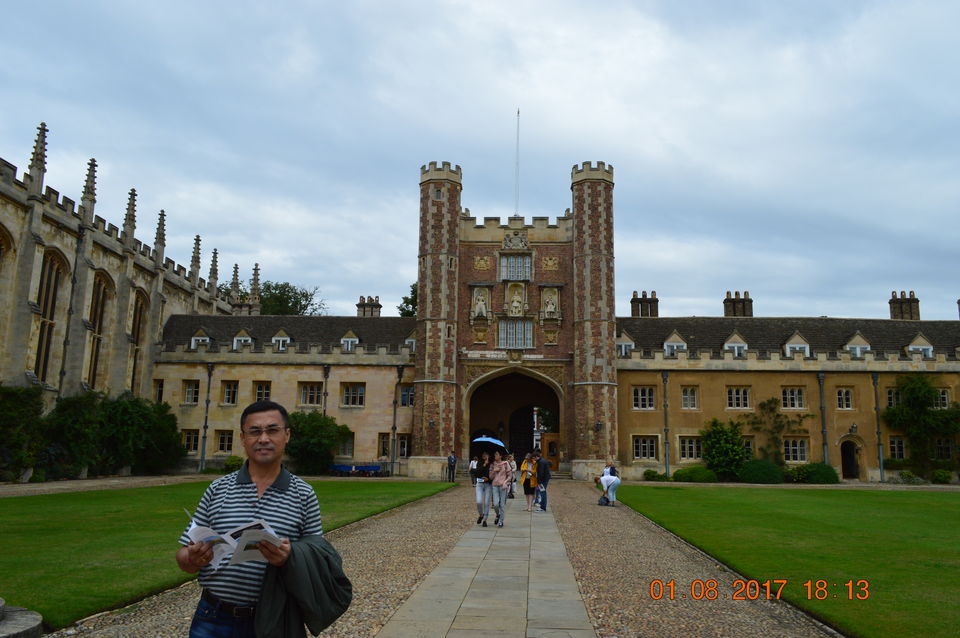 Trinity College, as many perceive it to be, wasn't the quintessential student hub. Of course, we visited the college during the summer break but on the lanes of Cambridge University, the place was something quite unique and reminded us of Hogsmeade Village from Harry Potter.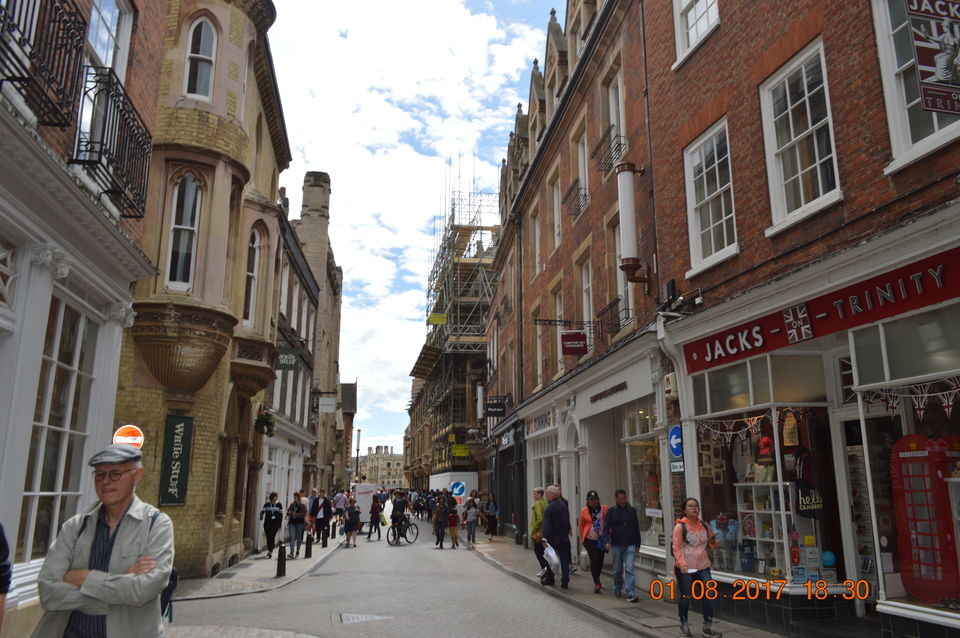 We found several shops here selling garments for college, trinkets from around the university. And, bless the shopping god, we even found a Primark here!
The Food, The Shopping, In Four Words - OH MY GOD LONDON!
Walking, they say, is the best way to get to know a city. You get to meet and talk to various locals, haggle ['cause why not] with street vendors for a good quality keychain and enjoy a hot, steamy plate of Fish 'N Chips. All of this, by the way, can easily be achieved for as low as INR 5 GBP! Astonishing, innit? But it's so true!!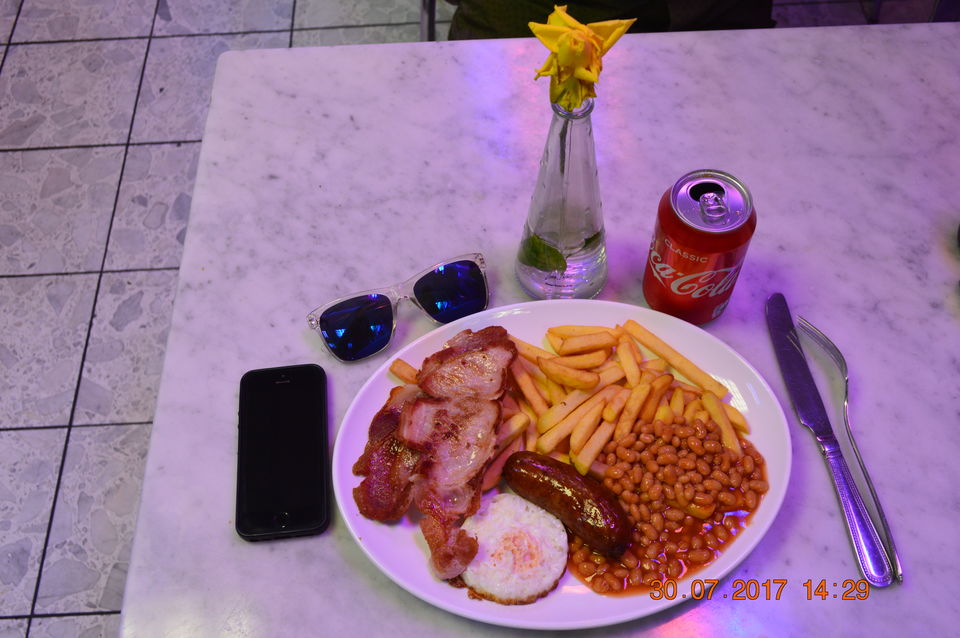 The innocuous, suburban glass look of small cafes and restaurants in London might look out of place. But inside, they're some of London's very best restaurants/cafes. Once inside, the understated tile walls and pops of colours are the perfect canvas on which to lay a chef's degustation menu. From day one, we had our breakfast at the energetic Mapa Cafe. Here's where we found out that the trouble with eating out in London is that after a good meal you're hungry again! 5 GBP meal for breakfast. That's close to INR 450, too much? Let your stomach do the talking.
Pro Tip: An average meal in London costs 5 GBP. Unless, of course, you go to some fancy restaurant and shell out your savings! Catching my drift?
In fact, it wasn't just the food here in London that proved to be a factor that we just couldn't get enough of, it was also the SHOPPING COMPLEXES!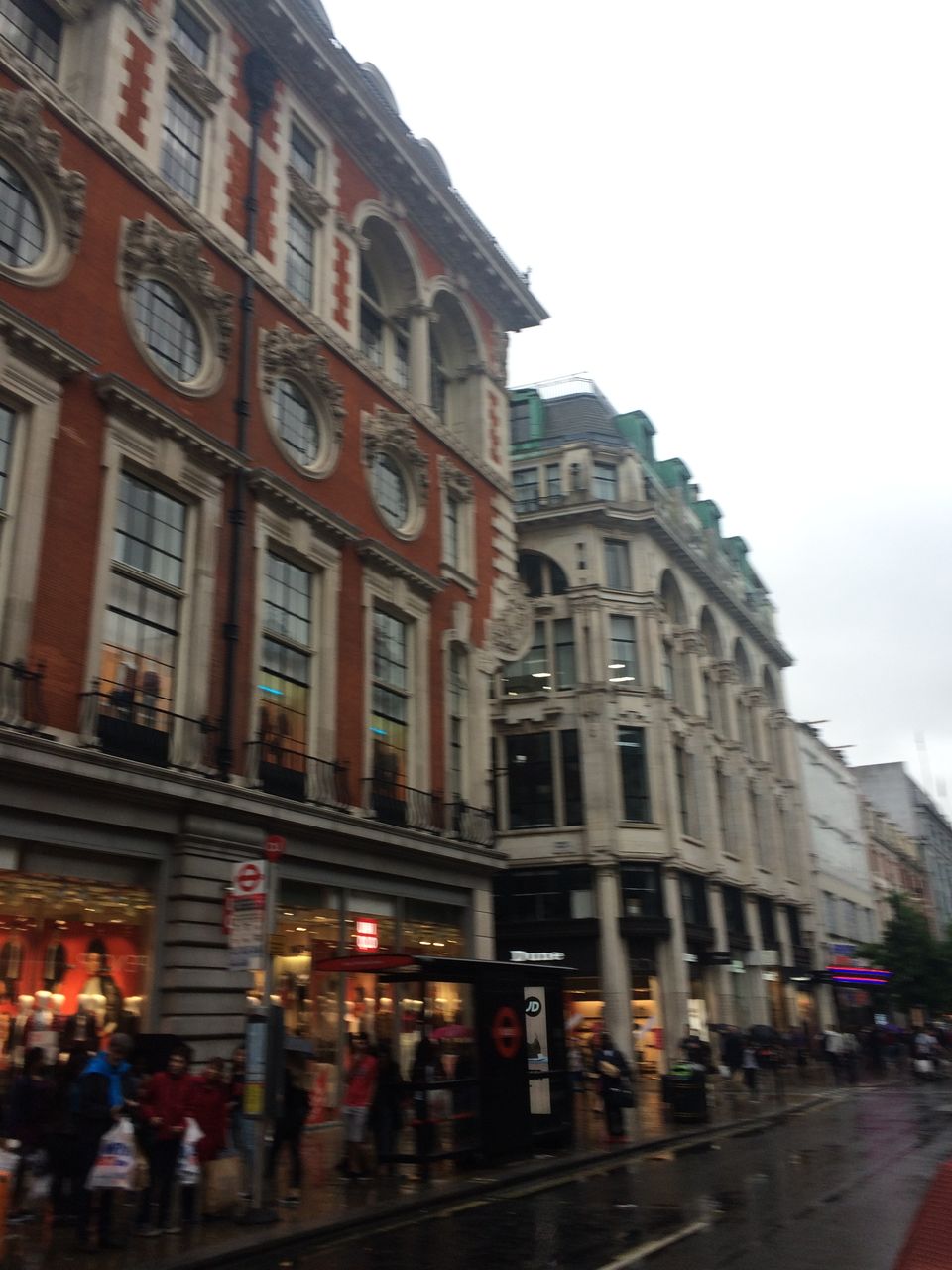 Get a dose of this! Oxford Street, the one place that you'd probably compare with shopping malls in Delhi, is a veritable ocean of shopping malls!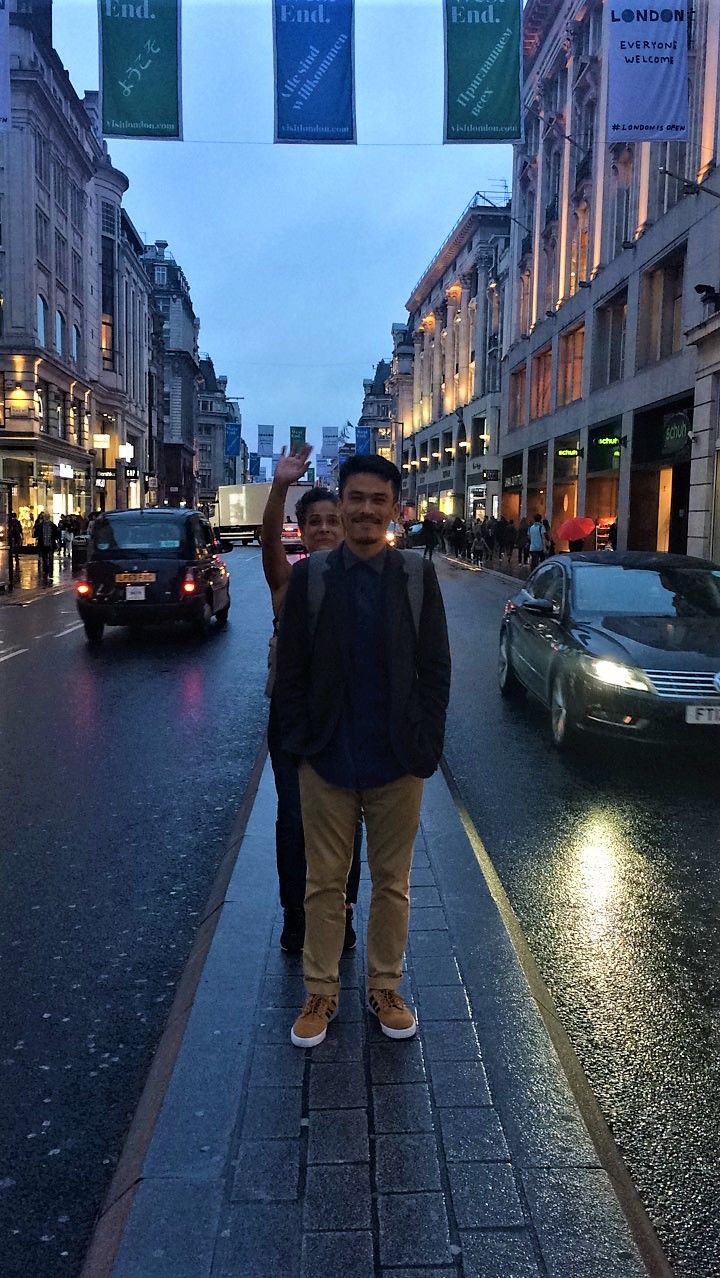 In fact, the area one mall covers in Delhi is probably the same amount of area one store on Oxford Street covers! Can you even imagine how many of those new collections you'd probably end up sinking your teeth into?
For heaven's sake, it's a riot down here at Oxford Street and we aren't complaining!
Finally, as our travels across London came to a close and we shopped our hearts out and ate till our bellies burst with truckloads of flavours, we knew our trip to London had hit gold!
Going back? ONE HUNDRED PERCENT!